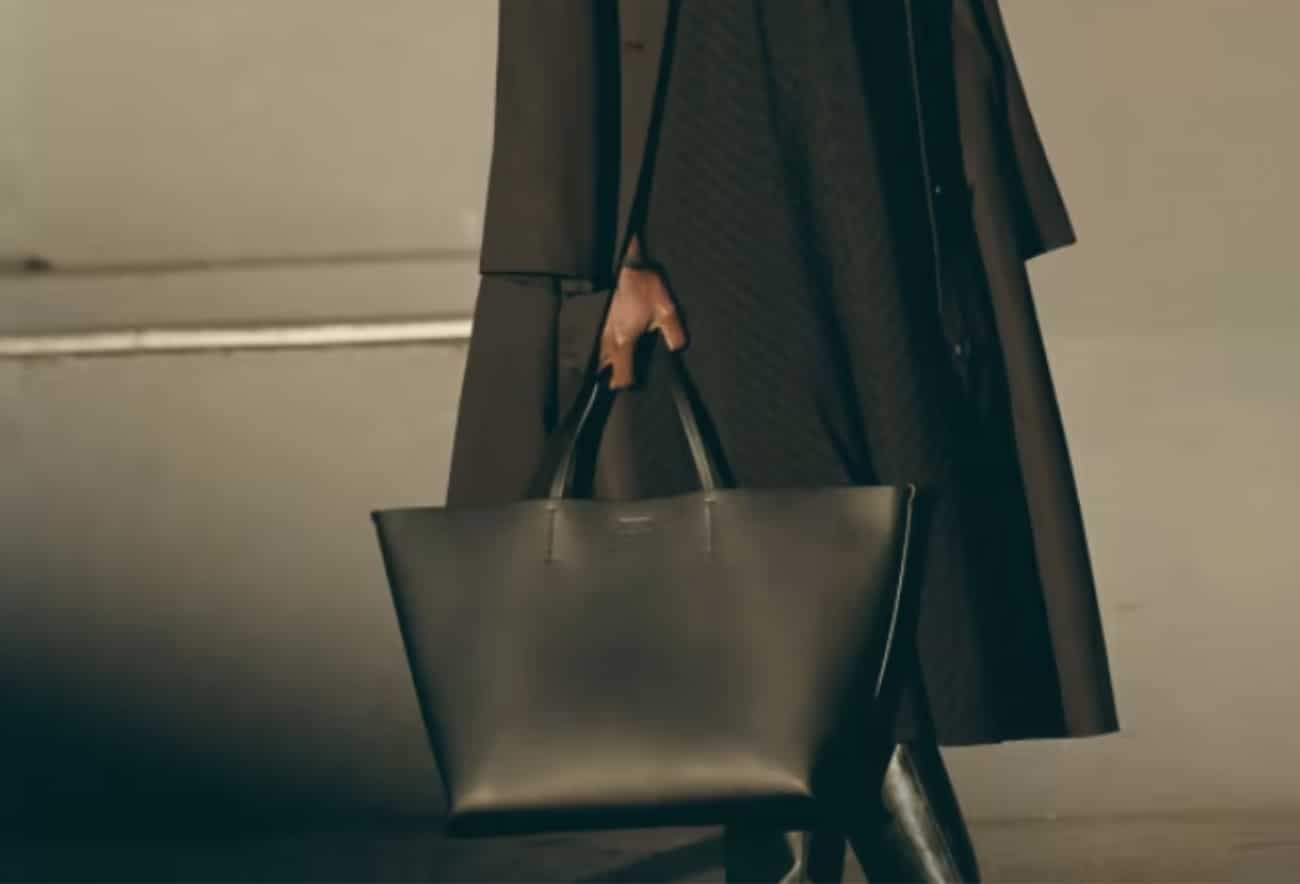 17 Best Work Bags for Women for Every Style and Budget
A curated collection of the best work bags for women to organize your life in style.
Investing in a quality women's work bag isn't just a fashion statement — it's essential. It's critical to find a bag that's both stylish and functional to keep up with your daily routine with space to carry your laptop, paperwork, and everything in between.
Whether you're looking to make a statement or keep it low-key, these women's work bags have got you covered. From timeless totes to modern briefcases and laptop bags, professional never looked so polished and put-together.
Whether you're heading into a meeting, hitting the gym, or joining your friends for much-needed happy hour, our curated collection of work-ready bags will keep you effortlessly organized in effortless style. Our editors curate our collections against our vetting criteria while also taking into consideration trending work bags with rave reviews. By shopping our curated collection below, you help support our publication as we may receive a portion of sales.
Best Work Bags for Women
What We Love
The Emma 39 is the perfect bag when it comes to staying organized for work and travel. We love how much interior space this work bag has for everyday essentials but with dedicated compartments so you never have to go rummaging for anything. There's a dedicated phone pocket, pen and lipstick holder, a detachable key strap, an interior business card holder, and a center compartment that can be easily detached as a stylish clutch for quick errands.
With its convenient pass-through sleeve on the back to secure your bag to a suitcase (that also doubles as a back pocket), you can go from the office to the airport in a snap. Yet, our favorite part about this versatile bag is its sleek and classic design that will never go out of style, and with premium quality materials imported from Italy, it will last for years to come.
What We Love
We love how this stylish bag is for both work and play since its adjustable strap can be worn as a crossbody, shoulder bag, or backpack to take you from the office to errands to after-work drinks. With several interior pockets in this durable work bag, you'll keep your essentials organized in style.
What We Love
We love how customizable this leather tote bag is giving a whole new definition to an interior pocket. With an adjustable shoulder strap, detachable laptop sleeve insert, detachable tote insert, detachable snap bag insert, and detachable pouch with zipper closure, this is the most flexible leather tote bag that's ready for anything.
What We Love
We love how lightweight and durable this backpack is perfect for anyone who wants to carry the key essentials without being bogged down. Made from automotive-grade Banbū Leather, a sleek, sturdy vegan leather created from bamboo fiber, we love the sustainability of this sleek backpack.
What We Love
We love that this bag has Demellier London's signature hardware for a sleek and modern look. This sustainable brand works with suppliers that are certified by the European Leather Working Group, guaranteeing the highest standards of sustainability and sourcing. We also love the premium quality of this bag with all of Demellier London's leather goods being handcrafted by skilled artisans using local techniques and traditions in a family-owned factory in the South of Spain.
What We Love
We love the convenience of the internal all-around snap pockets to help keep essentials in separate compartments. This work bag also features a magnetic closure to keep items secure and an interior card pocket and a zip pocket for optimal convenience. We also can't help but fall in love with the signature braided handle that is handcrafted in Italy with love.
What We Love
We love the smooth appearance of the Vachetta natural leather with a buttery hand feel. If you want the functionality of a briefcase with a modern and sleek design, this statement-worthy work bag is for you. The adjustable strap is removable for versatility so it can be used as a messenger bag, a briefcase for work, or as an everyday bag for running errands.
Made with durable materials and detailed craftsmanship, the quality of this work bag is exceptional. It's also lightweight, which makes it easy to carry around all day without feeling weighed down.
What We Love
The KAII Helix leather tote bag is the perfect work-life balance accessory. It's big enough to carry all of your essentials but still looks professional and chic. The Helix has many interior pockets that are perfect for organizing all of your items such as a laptop, charger cables, pens, phone, glasses, and even makeup.
Overall, the KAII Helix tote is an excellent work bag for anyone looking for a stylish yet functional work-life balance accessory. Its lightweight design makes it comfortable to carry around while still being able to hold all of your essentials.
What We Love
We love how light this work bag is with its many interior and exterior pockets. It also comes with a shoe bag to easily transport sneakers or heels without dirtying anything else in your work bag. The Dagne Dover Landon Carryall is the perfect bag for anyone who needs a versatile, lightweight, and organized work bag with enough room to fit gym clothes. It's made of high-tech neoprene and features multiple pockets to keep you organized while on the go. The 10″ shoulder strap makes it comfortable to carry. The detachable mesh zip pouch is also a great addition, as it can be used to store smaller items like keys or coins.
What We Love
Not only does this work bag look great but it also holds all essentials like a laptop, notebooks, and pens without being too bulky or heavy. The zip-top ensures that everything stays secure inside the bag while on the go and the shoulder strap makes it easy to carry around all day without straining your back or shoulders.
What We Love
This iconic tote fits everything you need without being too bulky or heavy. The leather is premium quality and you can see the expert craftsmanship in the stitching throughout. Whether you are looking to use this large tote as a laptop bag or simply carry your everyday essentials, we love the length of the shoulder strap which makes carrying heavier items a breeze.
What We Love
This work bag is so roomy and functional that it can easily accommodate all of your daily needs. Despite how minimalistic it looks, this bag has a ton of useful interior pockets and zippered compartments that make it easy to store and organize your items. The vegan leather material is also water-resistant, making it great for any type of weather.
What We Love
Celine is a luxury brand that needs no introduction. We love the classic silhouette of this work bag and its smooth premium quality leather. An iconic bag spotted on some of our favorite celebrities, this timeless classic is the definition of work bag goals.
What We Love
We love the versatile compartments of this structured work bag featuring exterior pockets on each side: a slit pocket that can hold a water bottle and a small zip-closure pocket that can carry essentials for easy access. It also features a trolley sleeve for travel with a storage pocket on the back as well as an interior zip pocket, an interior laptop sleeve, and a removable zip pouch for running quick errands.
What We Love
Like other work bags on this list, this work bag is just the right size for work and weekends. There are two convenient pockets – one on the inside and one on the outside, making it so easy to store & quickly retrieve your phone or keys. It's the perfect size for a laptop and notebooks, and we love the black shellack hardware for a refined look.
What We Love
We love that this sustainable work bag is made from leather sourced from a tannery rated Gold or Silver by the Leather Working Group (LWG)—the highest ratings a tannery can receive for demonstrating best practices in environmental compliance.
What We Love
When it comes to minimalistic work bags, the July canvas tote reigns supreme. We love that this work tote can be worn as a messenger bag with an attachable strap. There's enough space for all of your work essentials, makeup bag, and laptop.
How We Vetted The Best Work Bags for Women
Quality: When curating this collection, we evaluated the quality of the materials, work bag details, and value for the price point.
Style: We considered the style of these work bags by evaluating factors like uniqueness, silhouette, and luxe details.
Versatility: We focused on work bags that can be used throughout all seasons.
Vetting Criteria: We have four core principles for vetting the brands that we feature on our website. Our brand ethos is our guiding principle to ensure that the products we feature align with our values and yours.
Reviews: We only selected the best work bags for women with rave reviews from customers. This ensures that you are shopping for products that are not only loved by our curators but are also loved by the rest of the internet.
How To Choose The Best Work Bag for You
Choosing the right work bag can be a daunting task. With so many options available, it's important to consider several factors before making your purchase. Here are five things to consider when choosing a work bag:
Size: Consider the size of the bag you need for your daily commute and other activities. Do you need something large enough to fit a laptop or will a smaller bag suffice?
Style: Think about what kind of style you prefer in a work bag. Do you want something classic and timeless or something more modern and trendy?
Material: Different materials offer different benefits, such as durability, water resistance, and ease of cleaning. Choose one that best suits your needs and lifestyle.
Comfort: Make sure the bag is comfortable to carry around all day long by considering its weight, straps, and padding.
Price: Set a budget for yourself before shopping so that you can narrow down quality bags that are in your price range.