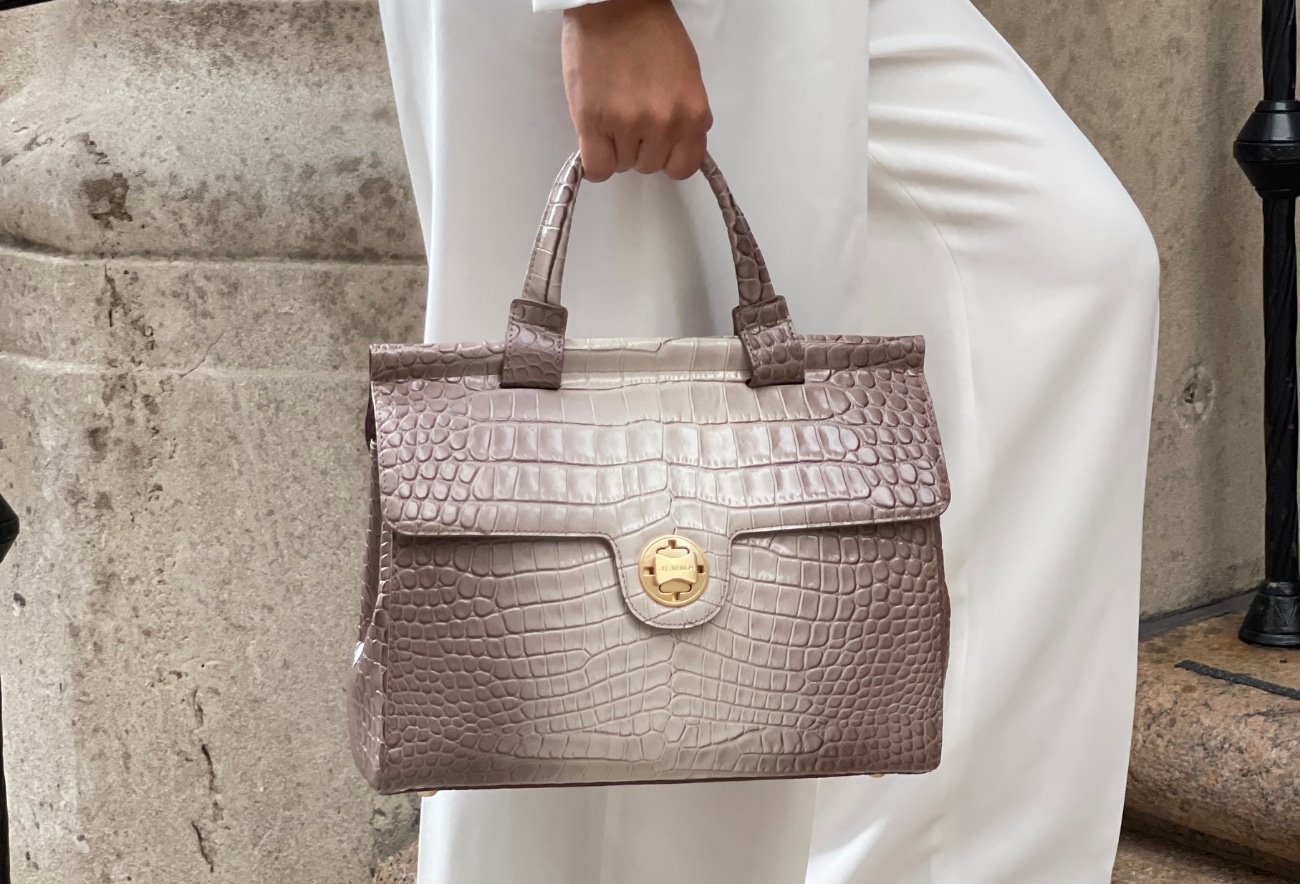 Unpacking The JEMMA Handbag Brand with Founder Joanna Lau
This interview is a part of our Female Founder Series where we explore the journey of female entrepreneurs and what makes their brand unique.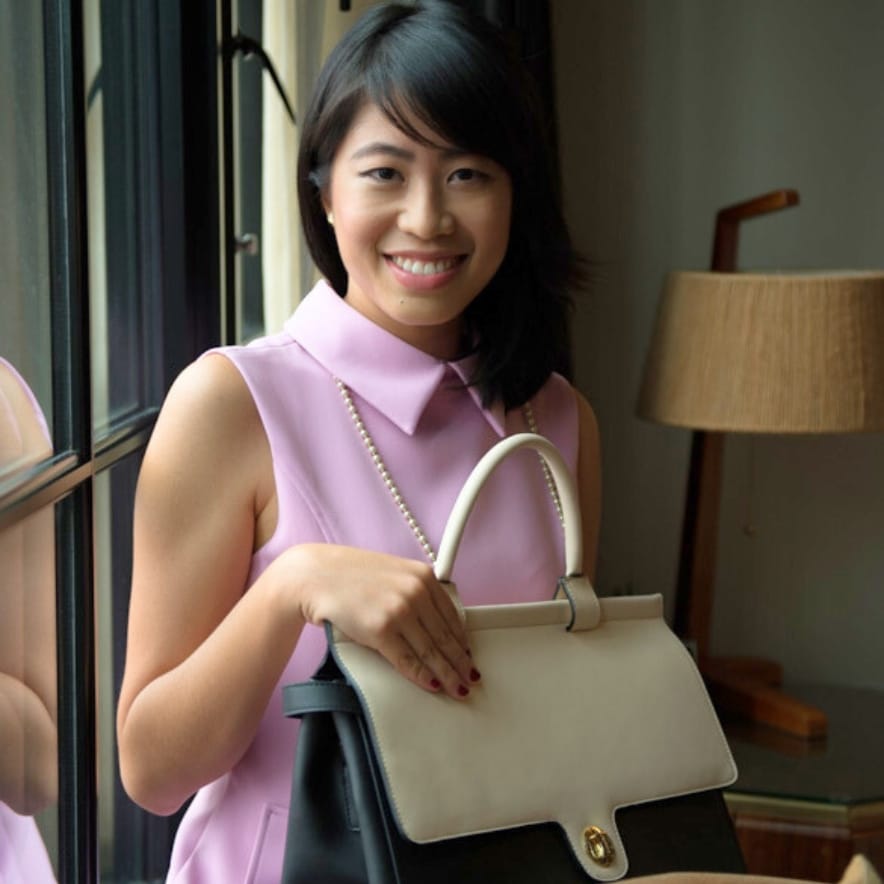 Meet Joanna Lau, Founder & CEO of JEMMA Handbags.
Joanna Lau is the Founder & CEO of JEMMA, a disruptive fashion brand that has big plans to revolutionize the women's workwear industry. Joanna, a NYC banker turned handbag designer, was inspired to bring the concept of the male briefcase to working women in a fashionable, practical way by fusing functional office needs with designer-chic quality.
Since launching in 2016, JEMMA has seen massive growth with the popular EMMA Work Bag and BIRDIE Gym Bag and has developed a loyal following of #JEMMAGirls.
We sat down with Joanna to discuss her entrepreneurial journey, the inspiration behind JEMMA, and what makes the brand unique.
When you were young, what did you dream of being when you grew up and how is that reflected in your journey to starting JEMMA?
I always dreamed of being a business owner. I felt there was something so rewarding about building something from scratch and owning it as yours and nobody else's, almost like raising a child. So even though I started off my career at a bank, it made me realize how much I wanted to be an entrepreneur more than a corporate professional, which led me to my inspiration to start JEMMA.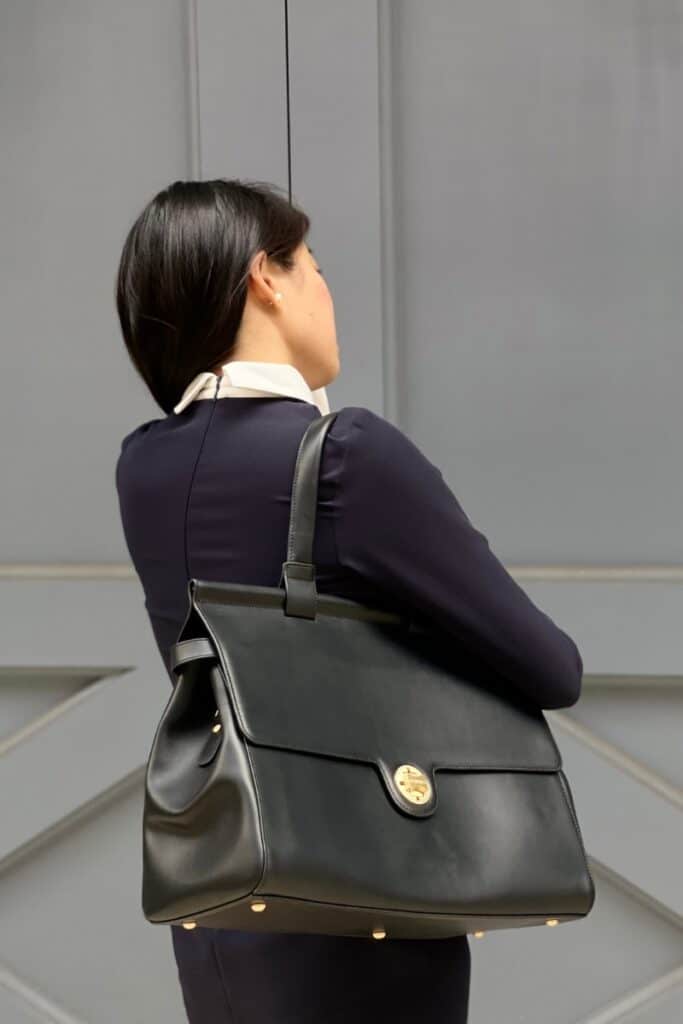 What was the inspiration behind starting your own handbag line and the name JEMMA?
While in banking, it was bugging me that men had beautiful and functional bags while women simply had handbags that were clearly not catered to the workplace; no attention was paid to the functionality of handbags.
My goal was to combine the beautiful designer aesthetic of women's handbags with internal functionality while building a brand around the #JEMMAGirl and her needs.
The name "JEMMA" is a combination of my name, "Joanna" and "Emma," my sister's name. We have a really strong bond and she has always supported and encouraged me to pursue my dreams.
What is the main mission of JEMMA and what sets it apart from other handbag brands?
The whole premise with JEMMA is not just about our bags, it is about the #JEMMAGirl community. We see ourselves as a fashion utilitarian brand. We are not about trends —we are about the customer and her needs. If she needs a gym bag, we will make her the best gym bag she will ever find. With all of our bags, there is a purpose—there is a reason for existing. As the designer myself, I am all eyes on what women are doing with the bags they are carrying daily. I closely observe and question the minute details so I can really hone in on what I should be doing for our next collection. I personally review all feedback that comes to us so that I can include it in upcoming designs and make better and better products for our #JEMMAGirls.
One of the things we love about JEMMA handbags is their quality and craftsmanship. With bags made in New York from fine Italian leather, tell us a little bit more about your design and production process.
What makes this process unique?
Whether designing a women's work bag or handbag, quality is one of our main priorities with every piece thoughtfully designed in New York from fine Italian textiles like you mentioned. However, it's important to note that our bags are not designed from an ivory tower but rather based on real-world feedback and the needs of our customers. We pride ourselves in really engaging with our customers on social media and via customer support to understand their pain points and build products around them rather than pushing something we think is on trend or pushing a decision made by a fashion designer who may not be accounting for real-world practicality. As a result, all JEMMA Bags are extremely well thought out and deliberate in design.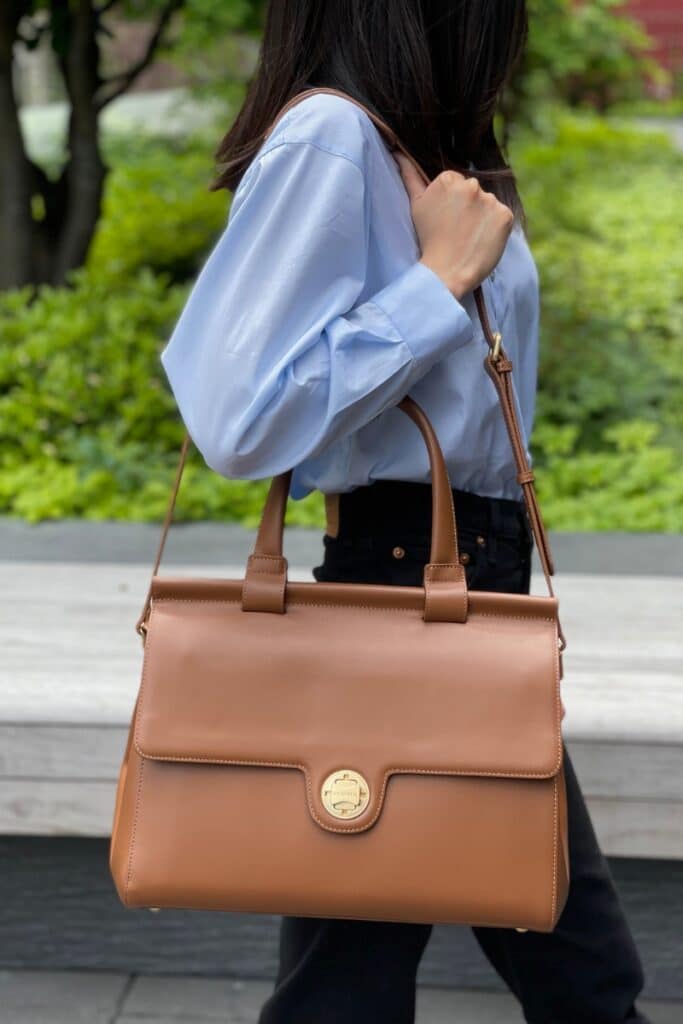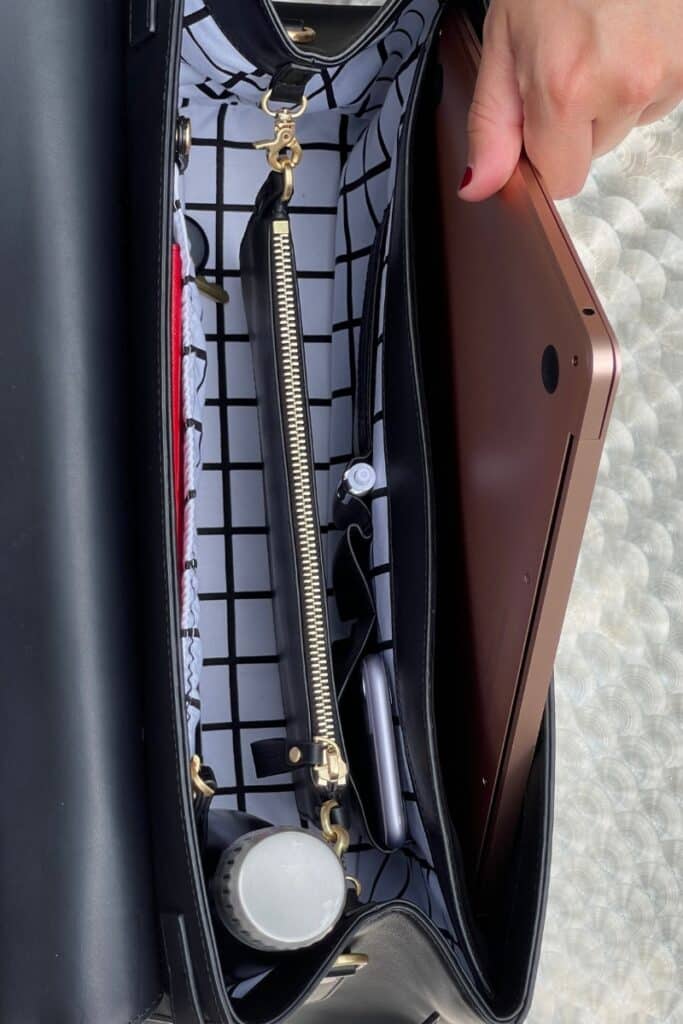 What are your most popular JEMMA handbags and what features make them a bestseller?
Our signature EMMA Collection has been with us since day one and is still a bestseller for its chic and functional design for work. Our BIRDIE 43 and JOJO Bags are also extremely popular in their own way for the perfect fuse between practicality and design.
What JEMMA handbag do you use the most and why is it an everyday essential?
Great question. When I am carrying a laptop for work meetings I prefer the EMMA 37 as it is so chic and professional yet holds all my work items. When I'm running around town, I love the TEA Box Bag as it is such an easy yet spacious crossbody to use and can be dressed up and dressed down.
We love the EMMA Traveler 39 that's meant for both work and travel, where's the most interesting place this bag has been your travel companion?
London. I have been to London for both work and pleasure and I just love how seamlessly the EMMA Traveler 39 fits in with my meetings and the quintessential British aesthetic. I feel so put together when I carry the EMMA Traveler 39 around.
The Final Five
Uncommon and Curated wraps up every interview with these five "food for thought" questions.
1. What song is always on repeat on your playlist?
All Too Well (10-minute version) by Taylor Swift. I love how long it is. It's great for working as it just goes on and on and there's something therapeutic about it that allows me to get into a work mindset without being distracted.
2. What is the most impactful book you have read?
Shoe Dog by Phil Knight. Always love a frank entrepreneurship story.
3. What's a brand you absolutely love and why?
Restoration Hardware. Love their stores. There is something beautiful about how they sell products in the most elegant way.
4. What is a ritual or routine that brings you joy or keeps you grounded?
My grounding ritual is as basic as taking daily walks. It helps me think better and stay calm despite everything that may be going on in my life.
5. What are your words to live by?
Life is too short to not push the boundaries and reach for the stars.
Uncommon and Curated is proud to be an independent publication supported by its readers. You can help support our publication by shopping through the links in this story as we may receive a portion of sales for some items.