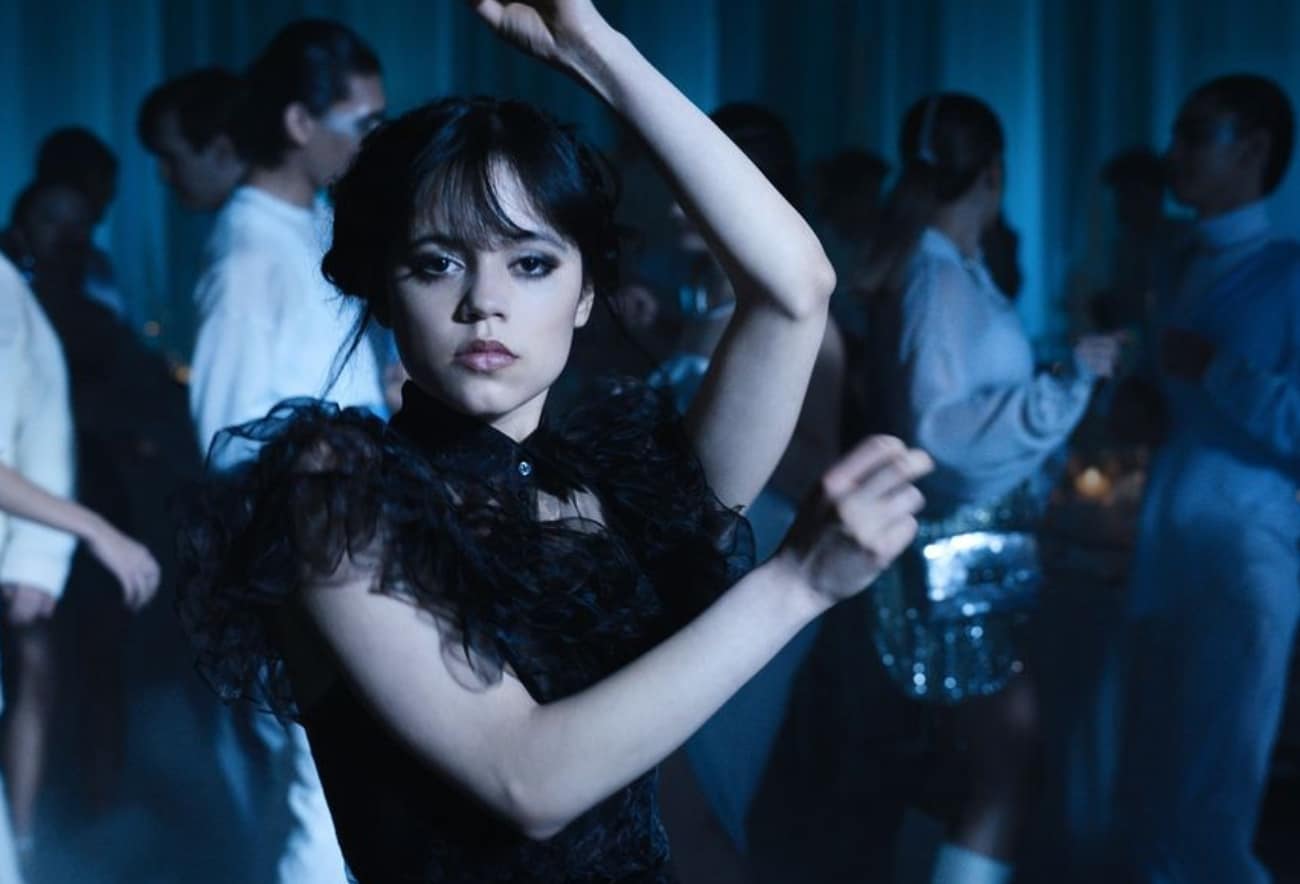 Shop These Wednesday Addams Outfits for a Dose of Gothic Glam
A curated collection of Wednesday Addams outfits to add the gift of goth to your wardrobe.
If you've spent five minutes scrolling social media, it's no secret the world has become enchanted by the Netflix series "Wednesday," and is eagerly awaiting even more thrilling adventures in season two. With Jenna Ortega becoming an instant icon in the lead role of Wednesday Addams, viewers follow Wednesday as she enters a mysterious supernatural boarding school for fellow "outcasts" and navigates Tim Burton-esque teenage life.
With Wednesday's iconic black outfits, captivating death stare, and 80's goth dance moves, it was only a matter of time before her edgy aesthetic made its way into fashion trends. Whether you're allergic to color and looking for a complete Wednesday Addams-inspired wardrobe or just some killer pieces to add to your closet, shop these Wednesday Addams outfits to master her iconic look.
Our editors curate our collections against our vetting criteria while also taking into consideration trending styles and brands. By shopping our curated collection below, you help support our publication as we may receive a portion of sales.
Wednesday Addams Outfits
The Iconic Black Dress with Peter Pan Collar
Shop The Look:
The Dark Academia Nevermore Uniform
Shop The Look:
The Black Tulle Dress That Knows How to Make an Entrance
Shop The Look:
Wednesday Addams "Off Duty" Looks
Shop The Look:
Putting Together Your Own Wednesday Addams Outfits
You may have Wednesday Addams-approved wardrobe pieces already hiding in your closet. Get creative and start putting together your own Wednesday Addams outfits by experimenting with these common themes.
Focus on all-black ensembles, black and white patterns, classic silhouettes, and experiment with fabrics like tulle and leather. From gothic glamour to more modern romantic looks, there are plenty of ways to rock the signature Wednesday look before we get a fresh batch of outfit inspo from the much anticipated season two.
How We Vetted These Wednesday Addams Outfits
Quality: When curating this collection, we evaluated the quality of the materials, garment details, and value for the price point.
Style: We made sure every outfit was Wednesday Addams-inspired evaluating factors like uniqueness, fit, and on-trend details.
Versatility: We focused on curating versatile outfits ranging from formal to casual.
Vetting Criteria: We have four core principles for vetting the brands that we feature in our publication. Our brand ethos is our guiding principle to ensure that the products we feature align with our values and yours.
Reviews: We only featured clothing with rave reviews from customers. This ensures that you are shopping for products that are not only loved by our curators but are also loved by the rest of the internet.