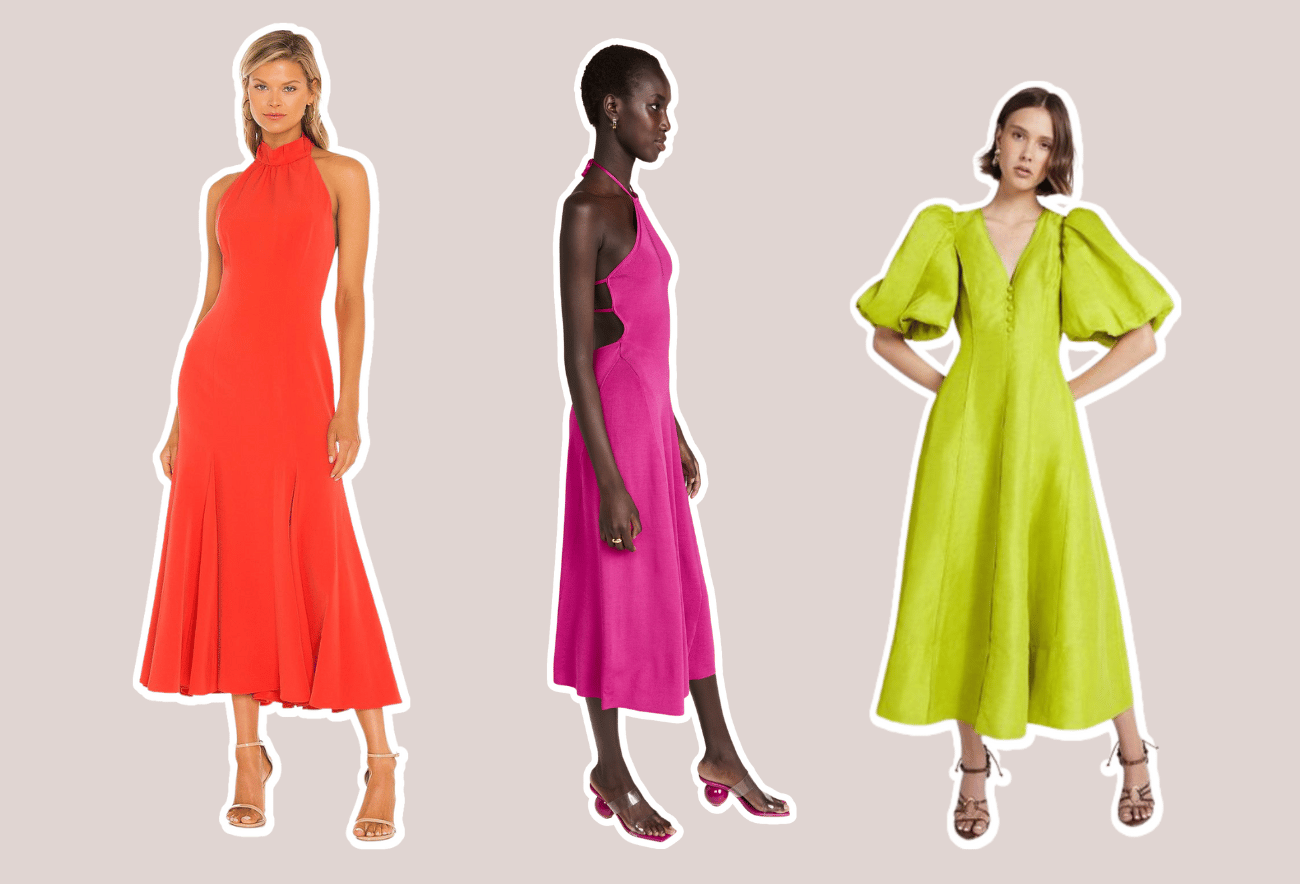 Shop The Midaxi Dress Trend in Summer's Hottest Colors
Not quite "midi" and not quite "maxi," Midaxi dresses have entered the chat. What exactly is a "midaxi" dress you ask? Just as it sounds, the term "midaxi" simply implies that the hemline of a dress falls between a midi length and maxi length. The perfect midaxi dress hemline is right below the mid-calf range and above the floor-grazing hemline of a maxi dress.
While the midaxi dress may seem like the fashion style you never asked for, we are currently loving this versatile hemline and the effortless ease it brings when pulling together the perfect summer outfit.
The Best of Both Worlds: Why Choose a Midaxi Dress Over a Midi Dress or Maxi Dress?
The hem of a midi dress usually falls right at the middle of the calf while a maxi dress typically falls right below the ankle. The midaxi hem falls slightly above the ankle which can be more elongating and slimming than a midi dress and it will show more of your shoes than a maxi dress. Ultimately, if you are seeking a more elongated look than a midi dress and want to show off your new pair of statement heels or boots, the midaxi dress is for you.
Summer Color Trends
Seasonal color trends across designer collections are a fun way to infuse new life into your wardrobe. From Paris to Milan, designers are embracing sunny yellows, barely-there blues, and a fresh take on kelly green with more kiwi-flavored hues in their summer collections. Bold colors like blood orange and neon hues are also making an appearance in designer collections.
And last, but not least, we dare not forget the Barbiecore trend that is bringing Barbie Pink into high fashion collections and celebrity wardrobes – another playful trend worth exploring to spice up your summer. This trend is also doubling-down on the neon color palette with outfits reflecting highlighter hues.
If you are ready to add a midaxi dress to your summer wardrobe, here are some of our favorites in summer's hottest colors.
Shop The Story