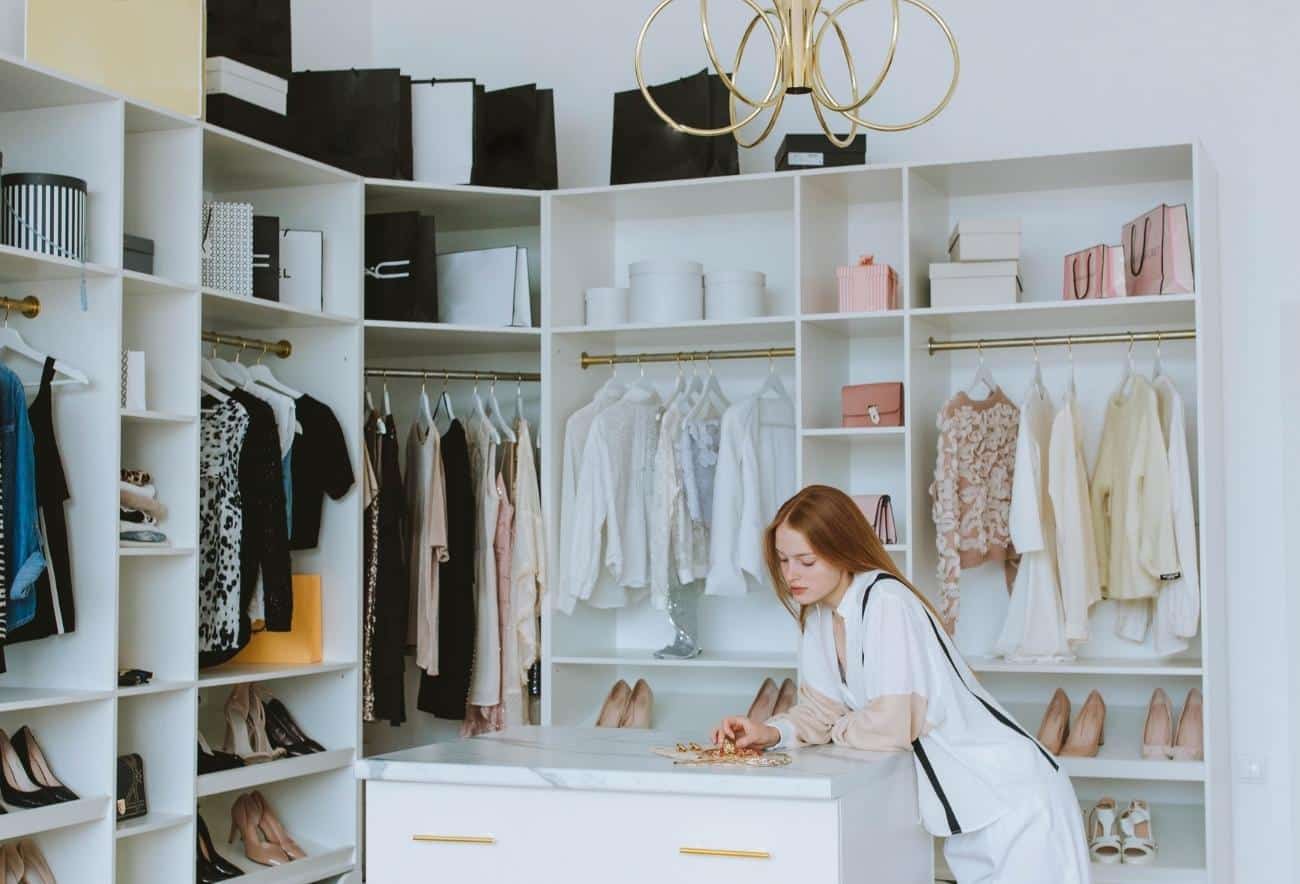 2022 Spring Capsule Wardrobes to Refresh your Closet
A Spring capsule wardrobe is a great way to create a variety of outfits that can be mixed and matched while minimizing the pieces in your wardrobe.
When determining your Spring capsule wardrobe, it's important to establish a color palette to ensure that your wardrobe is cohesive and that pieces can easily be interchanged to create a multitude of outfits. To create your color palette, first, choose a base color of black or navy. Once you've established your base color, pick three complementing neutrals. Finally, to add a pop of color, pick one to three accent colors.
Once your color palette is in place, explore different textures and patterns you wish to incorporate into your wardrobe that will bring more visual interest and reflect your personal style. Once your color palette and patterns are determined, the next step is to determine the right wardrobe pieces for your lifestyle. What does a typical weekday look like for you? What are your typical activities on the weekend? This will help you determine how dressy or casual your Spring capsule wardrobe should be as well as help you find the right balance between blouses, blazers, skirts, pants, shorts, denim, and so on.
Below are two curated Spring Capsule wardrobes to shop for inspiration.
Spring Capsule Wardrobe: "Flirty Spring Fling"
This Spring capsule wardrobe features a navy base with a cheerful color palette. Feminine touches such as floral patterns, lace, and ruching create a sense of flirtiness while the oversized and boxy shape of some garments and accessories adds a slight edge to this capsule wardrobe. With neutral hues, this capsule is perfect for tonal monochrome outfits.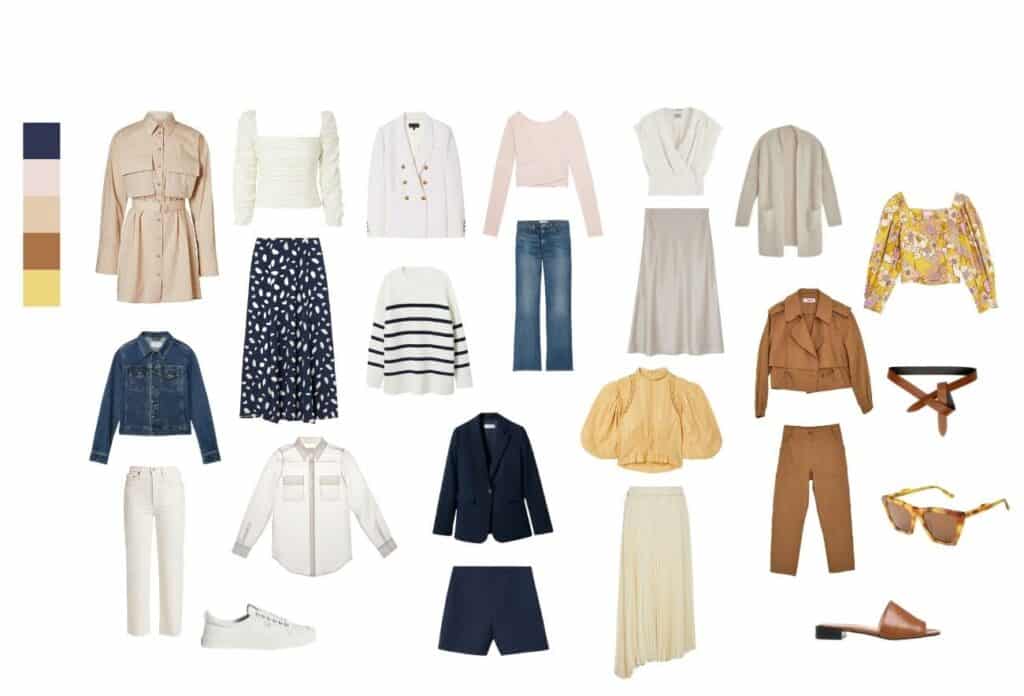 ---
SHOP THIS CURATED CAPSULE
---
Spring Capsule Wardrobe: "Meet Me in Milan"
This Spring capsule wardrobe features a black base with a soothing and subtle color palette. Satin and leather add depth and texture to this capsule wardrobe while classic details such as delicate buttons and peter pan collars create a sense of timelessness.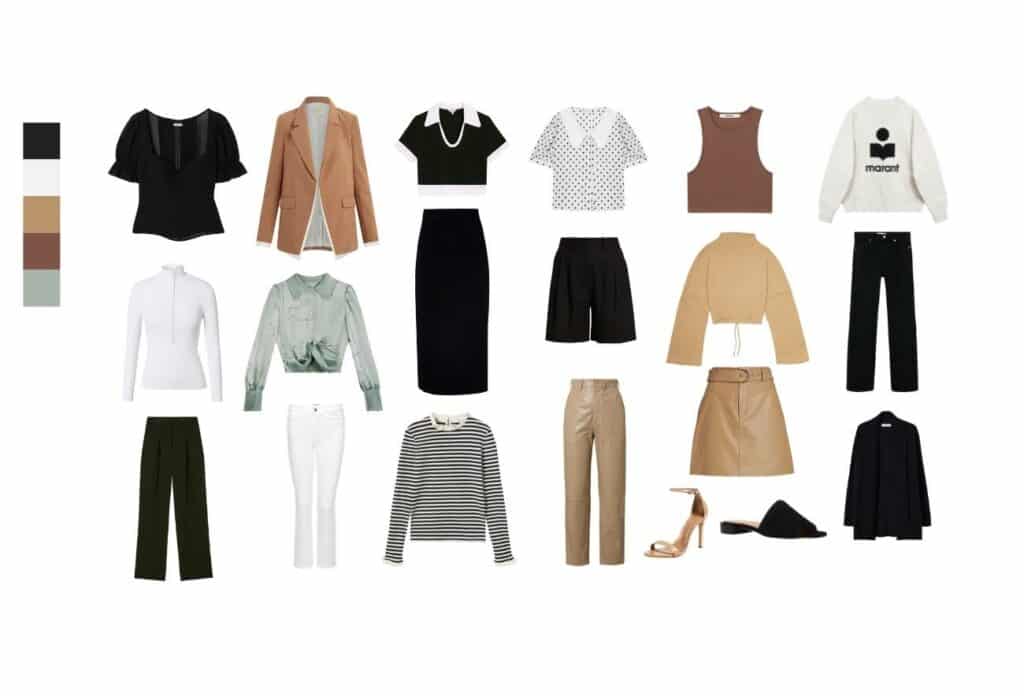 ---
SHOP THIS CURATED CAPSULE
---