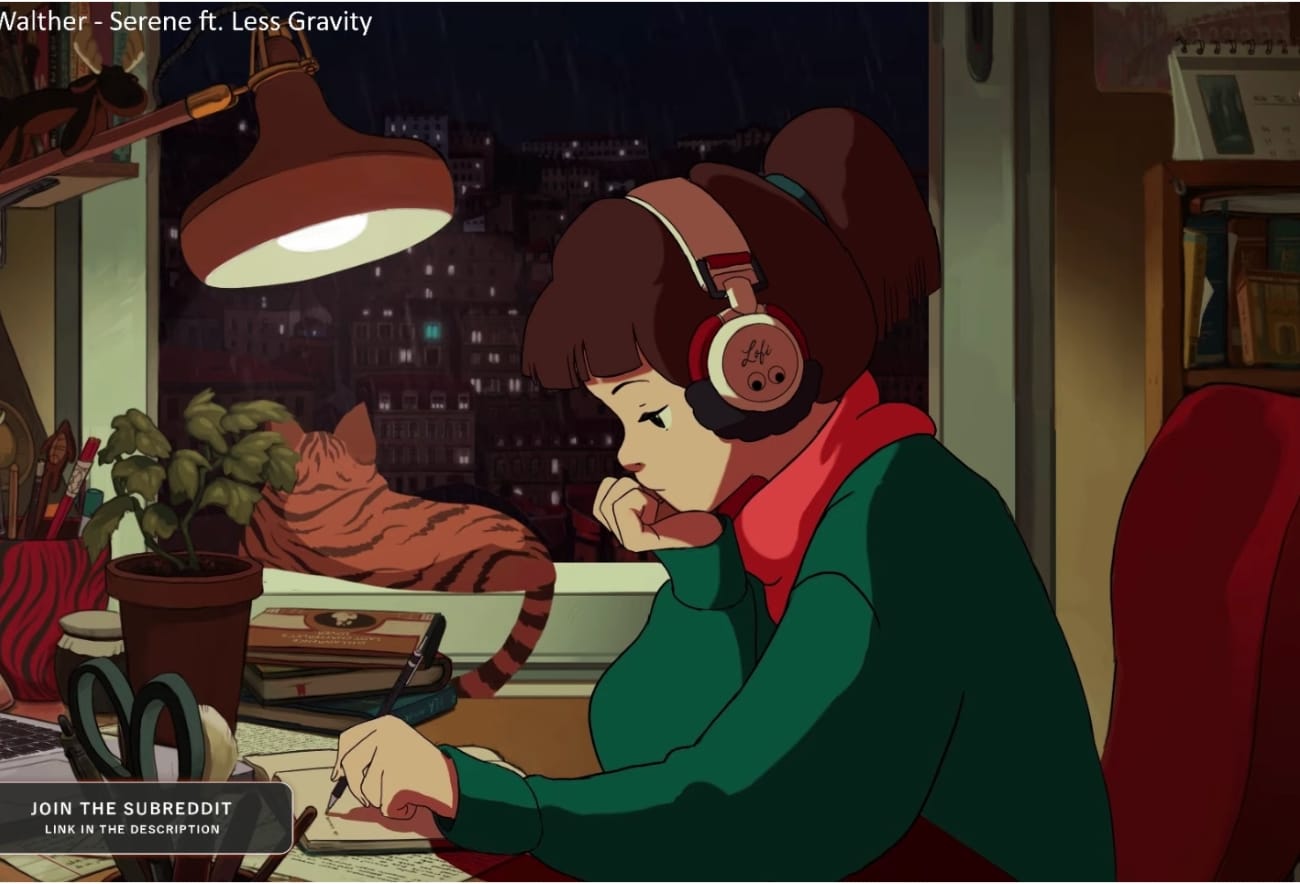 The Mysterious Disappearance of Lofi Girl
In the 24-hour search for Lofi Girl, we've made a new friend: Synthwave Boy.
The extremely popular Lofi Girl, a key character in a Youtube live stream that keeps chill-music lovers around the world company while they work and study decided to step out of her room for the first time in the history of the Youtube channel.
Live stream viewers were left only with the Lofi Girl's abandoned room and a flashing window in the distance, despite the lofi music continuing to play as if it was business as usual. The community was sent into a tizzy for 24hrs trying to figure out where their study buddy might have gone.
Over time, the camera moved gradually toward a distant blinking window and revealed a new room occupied by none other than "Synthwave Boy." After a few minutes of playing synthwave music, Lofi Girl's new companion left and the camera returned to the usual room, while our favorite study companion resumed her work.
The community was so engaged by this mystery, there is now a topic trending on Tiktok called "Lofi Lore." We can't think of a better launch for the new channel in the expanding world of Lofi Girl and her new friend.
About The Lofi Girl Youtube Channel
Lofi Girl is a French Youtube channel and music label established in 2017. It provides live streaming of lofi hip hop music 24/7, featuring an iconic anime girl character sitting by her window. The channel has gained a large following since its launch and has become a popular source of study, chill, sleep, and repeat music for many people around the world.
The Lofi Girl YouTube channel also features collaborations with other artists and exclusive releases from their record label. In addition to the live streams, they have released several albums and singles on streaming platforms such as Spotify and Apple Music.
With the addition of Synthwave Boy to its character lineup, we think the more the merrier when it comes to providing listeners with more lofi hip hop beats for zoning out and relaxing.
If you're looking for some chill tunes or want to explore the world of lofi hip-hop music, check out the Lofi Girl Youtube channel. We may be listening as we write this article.