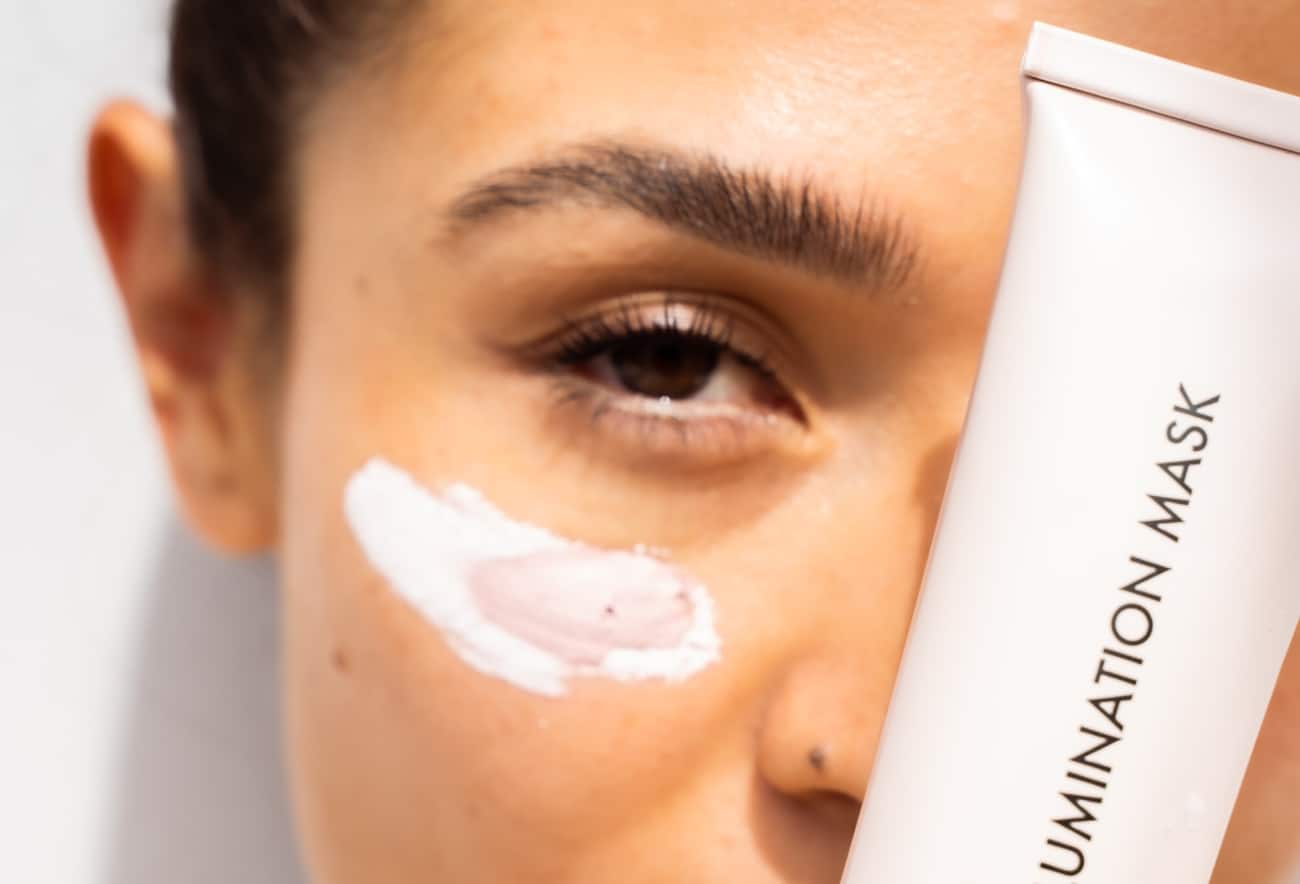 Best Vegan Retinol Products for Anti-Aging and Glowing Skin that are Cruelty-Free
Discover the best vegan retinol products, so you can find the best retinol for your skin type with good-for-you ingredients.
If you're looking for a natural way to keep your skin looking young and healthy, vegan retinol may be your answer. Retinol is a form of vitamin A that can improve the overall texture and appearance of the skin while reducing fine lines and wrinkles. Vegan retinol has all the same benefits as traditional retinol, but it's made from plant-based ingredients rather than animal products making it clean and cruelty-free. Read on to learn more about vegan retinol and its powerful age-defying ingredients.
The Difference Between Traditional Retinol and Vegan Retinol
Retinol and vegan retinol are two different types of skincare ingredients. While traditional retinol is often derived from animal sources, there are now plant-based alternatives to retinol that are vegan-friendly and just as effective in treating various skincare issues.
Benefits of Vegan Retinol for Your Skin
The benefits of vegan retinol and cruelty-free retinol products are numerous for a variety of skin types. First, it helps increase collagen production which keeps skin firm and reduces wrinkles and fine lines over time for more youthful skin. Additionally, it reduces dead skin cells and increases cell turnover rate which helps to keep skin looking bright and clear by reducing dark spots. Finally, vegan and cruelty-free retinol works to regulate oil production which helps keep oily areas balanced without stripping away essential moisture from the rest of your face.
The Key Benefits of Vegan Retinol include:
Reduce Signs of Aging: Vegan retinol helps promote collagen production to reduce the appearance of fine lines and wrinkles, making your skin look more youthful and radiant.
Brightening: It can help to brighten dull skin by promoting skin cell turnover, which helps to remove dead skin cells and reveal brighter, smoother skin.
Firming: Vegan retinol can help to improve skin elasticity, making it look firmer and more toned.
Minimizing pores: It can also help to minimize the appearance of enlarged pores and improve skin texture for overall smoother and healthy skin.
Acne-fighting: Vegan retinol has anti-inflammatory properties that can help to reduce acne breakouts and prevent future ones from occurring.
Best Vegan Retinol Products
The best vegan retinols come in the form of oils, serums, and creams. These products are easy to apply and can be incorporated into your daily skincare routine for a variety of skin types. Oils are great for those with dry skin, as they provide intense hydration while also delivering the benefits of retinol. Serums are lightweight and absorb quickly into the skin, making them perfect for daytime use. Creams are thicker and more nourishing, making them ideal for nighttime use when your skin needs extra moisture. With so many options available, it's easy to find a vegan retinol product that works for you.
Our editors curate our collections against our vetting criteria while also conducting extensive research, testing, and evaluating customer reviews. By shopping our curated collection below, you help support our publication as we may receive a portion of sales.
Best Vegan Retinol Serums
Vegan retinol serums are a great option for those with oily skin types. Unlike traditional retinol products, vegan retinol serums are formulated without the use of animal-derived ingredients and are often lighter in texture, making them ideal for oily skin. By incorporating a vegan retinol serum into your skincare routine, you can achieve smoother, more radiant-looking skin without exacerbating oiliness or clogging pores.
Best Vegan Retinol Face Creams
Vegan retinol face creams are a great alternative to serums and oils for individuals who prefer a more moisturizing and nourishing skincare routine. Unlike serums and oils, which are typically lightweight and fast-absorbing, vegan retinol face creams provide a thicker consistency that can help lock in moisture and improve the overall texture of the skin. They are best used as part of a nighttime skincare routine, as they work to repair and rejuvenate skin while you sleep. Additionally, vegan retinol face creams often contain other beneficial ingredients such as hyaluronic acid, vitamin C, and antioxidants that can further enhance their age-fighting properties and are perfect for problematic skin.
Best Vegan Retinol Oils
When it comes to retinol skincare, oils are the most nourishing, especially for dry skin types. Retinol oil is typically an anhydrous formula, meaning it does not contain any water. This allows for a higher concentration of retinol to be present in the product, making it more potent and effective at reducing the appearance of wrinkles. Additionally, because it is an oil-based formula, it can penetrate deeper into the skin's layers and provide long-lasting hydration. Overall, retinol oil is a great option for those looking for a powerful treatment for more youthful skin that also nourishes and moisturizes the skin.
Best Vegan Retinol Eye Creams
Eye creams that are infused with plant-based retinol help to accelerate skin renewal and reduce the appearance of aging. Vegan retinol eye creams also contains natural ingredients that are gentle yet effective, making them ideal for the sensitive skin around your eyes. With regular use, vegan retinol eye creams can help to firm, moisturize, and brighten the delicate skin around your eyes. So if you're looking for a natural and effective way to make your eyes look more youthful, vegan retinol eye cream is worth adding to your beauty routine.
How to Apply Vegan Retinol
To use vegan retinol, start by cleansing your face thoroughly. Apply a small amount of the product to your face and neck, avoiding the eye area. It's best to start with a lower concentration and gradually increase it over time to avoid irritation. Additionally, it's best paired with other gentle ingredients like hyaluronic acid which will help hydrate the skin while preventing any potential irritation caused by vegan retinol use.
If you are using a vegan retinol with a higher concentration, you can try the retinol sandwich method where you layer a moisturizer underneath and over top the retinol to help protect the skin. It's best to use vegan retinol at night, as retinol can make your skin more sensitive to sunlight, and of course, remember to always wear sunscreen during the day when using retinol products.
With consistent use, vegan retinol can help brighten and plump the skin while minimizing enlarged pores, boosting firmness, and diminishing fine lines.
What to Consider When Purchasing Vegan Retinols
If you're looking for a vegan-friendly way to care for your skin, then vegan retinol may be the perfect solution. Here are some things to consider when shopping for vegan retinol:
Ingredients
Look for products that use natural and organic ingredients, such as bakuchiol, which is a plant-based alternative to retinol.
Cruelty-Free
Choose brands that do not test on animals and are certified cruelty-free.
Effectiveness
Check product reviews and ratings to ensure that the product is effective in reducing fine lines, wrinkles, and other signs of aging. All the products on this list are loved by our editors and customers.
Skin Type
Consider your skin type when choosing a vegan retinol product. Some products may be too harsh for sensitive skin or too oily for combination skin types.
Price
Compare prices of different brands and products to find one that fits your budget.
By considering these factors, you can find a vegan retinol product that is both effective and ethical.