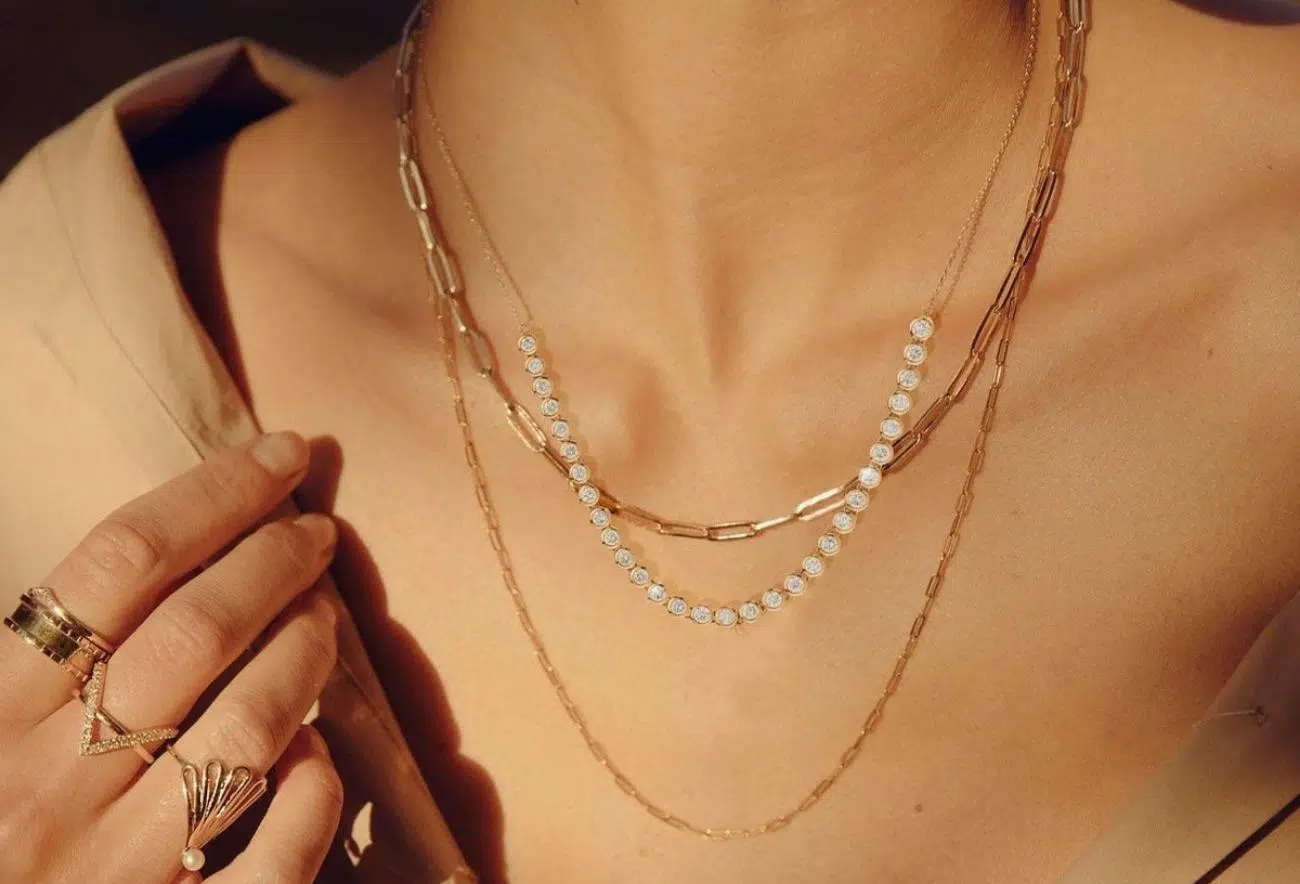 Ultimate Jewelry Gift Guide: Unique Jewelry Gift Ideas at Every Price Point
If you've been searching for the ultimate jewelry gift guide with unique pieces from indie brands, look no further. Finding the perfect piece of jewelry is no small feat, especially when you aren't quite sure where to start. One of the easiest ways to uncover the most unique jewelry gifts is to ditch the status quo for independent jewelry brands that embrace fine craftsmanship and beautiful artistry.
Unique jewelry from an independent designer is truly one of the best gifts. Jewelry can help express our personal style, transform any outfit, and carry sentimental meaning. Fine jewelry, in particular, can become an heirloom, passed down from generation to generation, making it the perfect gift for any special occasion.
Whether you're looking for something special or just want to gift statement jewelry that "wows", explore our curated collection of the best jewelry gift ideas from independent designers and brands at every price point.
UNIQUE JEWELRY GIFT GUIDE QUICK LINKS
Jewelry Gifts Under $200
Jewelry Gifts $200 to $500
Jewelry Gifts Over $500
Tailoring Jewelry Gift Ideas for That Special Someone
When it comes to giving the best jewelry gifts, it's important to make sure that you get the perfect piece. After all, you want them to love and wear it, not just put it away in a jewelry box never to be seen again. Here are a few tips to ensure you choose the perfect gift.
1. Observe their style.
Do they prefer delicate pieces or bolder ones? Classic designs or more modern ones? If you have an idea of what their style is like, it will be easier to find something they'll love.
2. Consider the meaning of the gift.
Sometimes the perfect jewelry gift idea is simply a beautiful piece of fine jewelry you know they will love. Yet, for special occasions, you may want to explore jewelry gifts that are more sentimental. The best gifts will reflect their unique style or something personal. For instance, birthstone jewelry and personalized jewelry make great jewelry gifts that will feel more meaningful.
3. Know their size.
Make sure you know the recipient's ring size (or bracelet size, etc.) so that you can buy them something that will fit properly.
4. Consider their lifestyle.
If they work in a conservative office, they might not want to wear jewelry that's flashy. If they're always on the go, they might prefer something that doesn't require a lot of upkeep. Consider their lifestyle when selecting your gift so they will not only love the jewelry but wear it often.
How We Chose The Jewelry Gifts in this Guide
Quality: When curating this collection, we evaluated the quality of the gemstones and materials as well as the techniques utilized when crafting the jewelry.
Style: We considered the style of each jewelry piece evaluating factors like uniqueness, timelessness, and on-trend details.
Versatility: We focused mainly on jewelry that can be dressed up, dressed down, and worn with a variety of outfits.
Brand Values: We selected jewelry from brands with strong values such as women-owned brands, sustainable jewelry brands with ethically-sourced materials, and brands that embrace handcrafted quality, just to name a few.
Vetting Criteria: We have four core principles for vetting the brands that we feature. Our brand ethos is our guiding principle to ensure that the products we feature align with our values and yours.
Reviews: We only picked jewelry with rave reviews from customers. This ensures that you are shopping for products that are not only loved by our curators but are also loved by the rest of the internet.