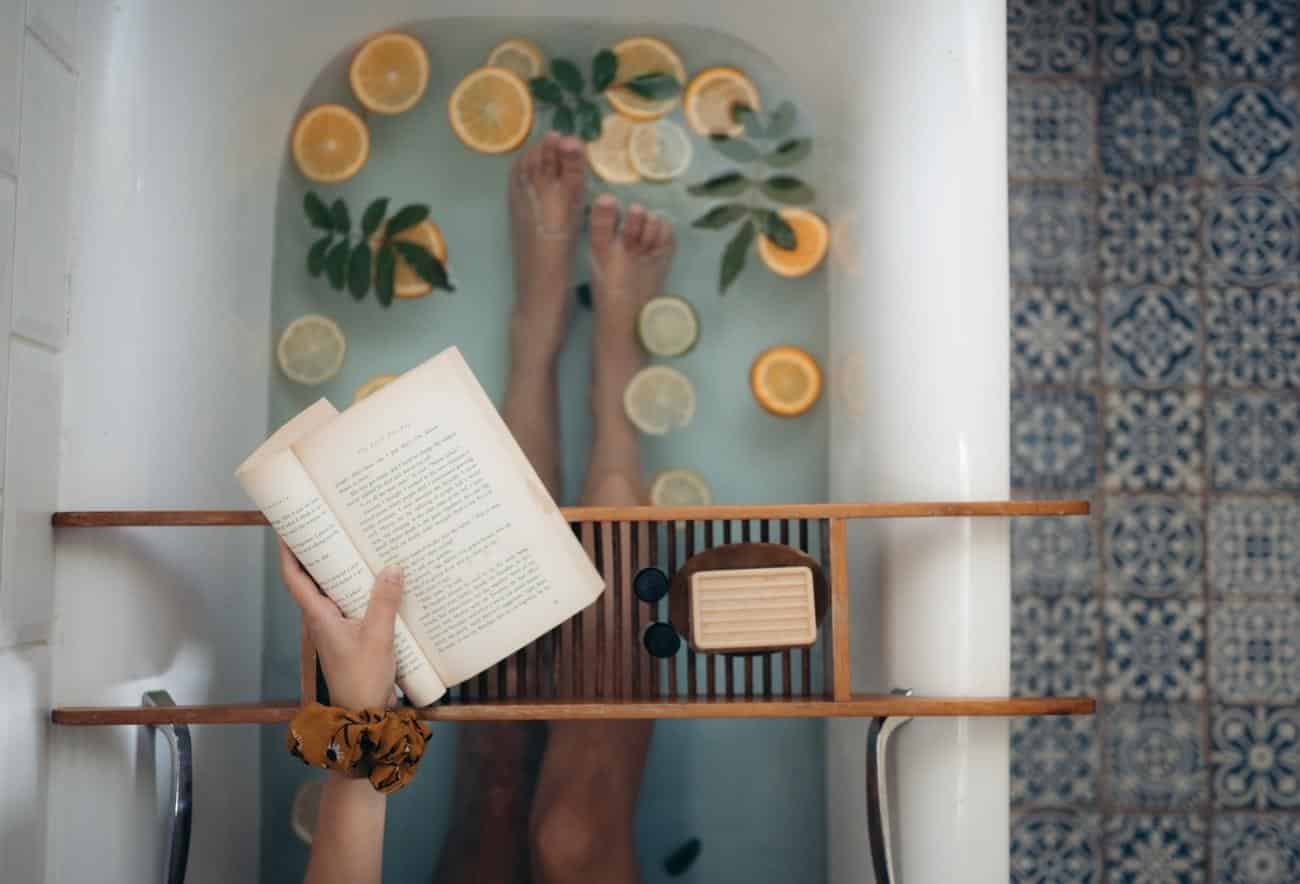 Little Luxuries for Better Health and Wellness
With the hectic stress of daily life, it's important for us to pause and indulge in the little luxuries that reinvigorate us, bring us calm, and help us unwind. At Uncommon and Curated, we believe in taking care of the "whole self," which means living a balanced life that nurtures the mind, body, and spirit.
In this guide, we break down the little luxuries into four main categories: better skin, better health, better sleep, and destressing.
Little luxuries for better wellness mean a better you, inside and out. Browse our favorite picks and indulge.
Little Luxuries for Rejuvenating your Skin
Did you know? Your skin is the largest organ in your body. One of the main functions of the skin is protection. It protects the body from external factors such as bacteria, chemicals, and temperature. With such a tall order of duties for the skin, it's important to pamper and nourish our skin, especially the delicate skin on our face.
When exploring little luxuries for better skin, we focused on products that would help reduce inflammation, improve skin absorption of key nutrients and serums, and overall skin health.
Find the Right Body Lotion to Moisturize your Skin
If your skin suffers from dryness, it's important to lock in moisture with a thicker ointment. Creams are thinner, help hydrate, and are good for normal skin. Lotions are typically the lightest (water is their main ingredient) and are a good match for oily skin. When finding the right body moisturizer for you, it's important to take into consideration how natural the ingredients are and if the benefits match your skin's needs.
Rejuvenate your skin with light therapy
Light therapy for the skin offers many benefits including treating acne, reducing the signs of aging, and even healing the skin. Perfect for an at-home facial, marry the best of science and nature, with a Rejuvenating Light Therapy Mask that offers professional results without ever having to set foot in a spa.
Red and near-infrared light therapy has been clinically proven to reach the deepest layers of the dermis, encouraging cellular renewal with no downtime.
Take your Facial Skincare Routine to the Next Level
From facial steamers to micro-needles, there are many ways to help you reap the full benefits of your skincare products. There are also simple ways to enhance your skincare routine with soothing jade rollers and facial cooling globes. If you are looking to make a big investment in your skin's health, innovative technology such as Droplette help serums such as collagen penetrate beyond the skin's surface for more powerful results.    
Through fascinating fluid physics, Droplette is able to infuse scientifically proven ingredients 20x deeper than traditional skincare. Most creams, serums, and lotions are wiped or sweated away before they can ever absorb. More importantly, many large molecules in popular formulations have no way of getting into your skin without the use of a needle. To put this into context, the molecules of collagen are 300 times larger than what can actually be absorbed by your skin via topical application. Explore the results for yourself with these "before and after" clinical study results.
Soothe your Skin with Jade Rollers and Face Cooling Globes
Facial skincare doesn't have to be complex. In fact, creating a skincare ritual with elements that help you relax is a critical way to destress and reward yourself and your skin. Whether enhancing your morning routine with face cooling globes after a long hot shower or using a jade roller with your favorite serum before bed, investing in facial tools that soothe and cool the skin is a great way to reduce puffiness and inflammation.
Little Luxuries for Staying Healthy
True beauty means embracing health and wellness inside and out. If you don't feel well and ensure optimal health, it's harder to fully enjoy your day-to-routine and be your best self. Ensuring optimal health can be as simple as making sure you drink enough water, keeping germs and illness at bay, ensuring you are getting enough nutrients, and of course, making sure there's enough physical activity in your day.
To begin building your personalized formula first you take a quiz, then you will sample four blends over the course of a month to understand what works best for you, and you will check in with your wellness coach and Thesis's nootropics experts to customize your blends based on your experience so far.
Little Luxuries for Better Sleep
Sleep is an essential function that allows your body and mind to recharge, leaving you refreshed and alert when you wake up. Without enough sleep, the brain cannot function properly. Lack of sleep can reduce your ability to concentrate, think clearly, and even process memories. While ensuring better sleep requires changes in your routines and habits, little luxuries for better sleep can make the process of getting better shut-eye more seamless and enjoyable. From little luxuries like a weighted sleep mask to innovative technology like Dodow to help you fall asleep faster, explore these curated little luxuries for better sleep.
Little Luxuries for Destressing
While we often think of relaxing and rejuvenating activities like yoga and meditation to help us destress, little luxuries throughout your day can be even more critical to keeping calm. Simple acts like making your shower more relaxing with aromatherapy can keep you grounded throughout your busy schedule. Sometimes the little joys make the biggest difference when it comes to staying zen. Discover little luxuries for a more relaxing shower, bath, or simply ways to savor mindful moments throughout your day.
Little Luxuries for a Better Shower
One of the easiest ways to destress is to enhance a key element of your existing daily routine like your morning or evening shower. Utilizing aromatherapy through bath bombs, shower mists, and aromatherapy technology can make your shower a relaxing, full sensory experience to lift your mood, reinvigorate your energy, or help you unwind.
Moen Aromatherapy Shower Head
For the ultimate in-shower aromatherapy, explore The Moen Aromatherapy Shower Head which is uniquely designed with the ability to infuse essential oils directly into the water flow with aromatherapy capsules to create an incredible and sensory shower experience. Made in France, INLY Aromatherapy Capsules contain spa-inspired fragrances for a luxurious sensory experience in the shower. Fragrances infuse into the shower without scented or oily residue on the tub, hair, or skin.
Little Luxuries for Mindful Moments
Mindful moments throughout your day are key to living a happy, well-balanced life. Whether you carve out five minutes of your day for simple meditation, take a moment to indulge in a cup of tea or calming beverage, or simply embrace mood-boosting aromatherapy throughout your day, there are many ways to infuse little joys into your day-to-day lifestyle.