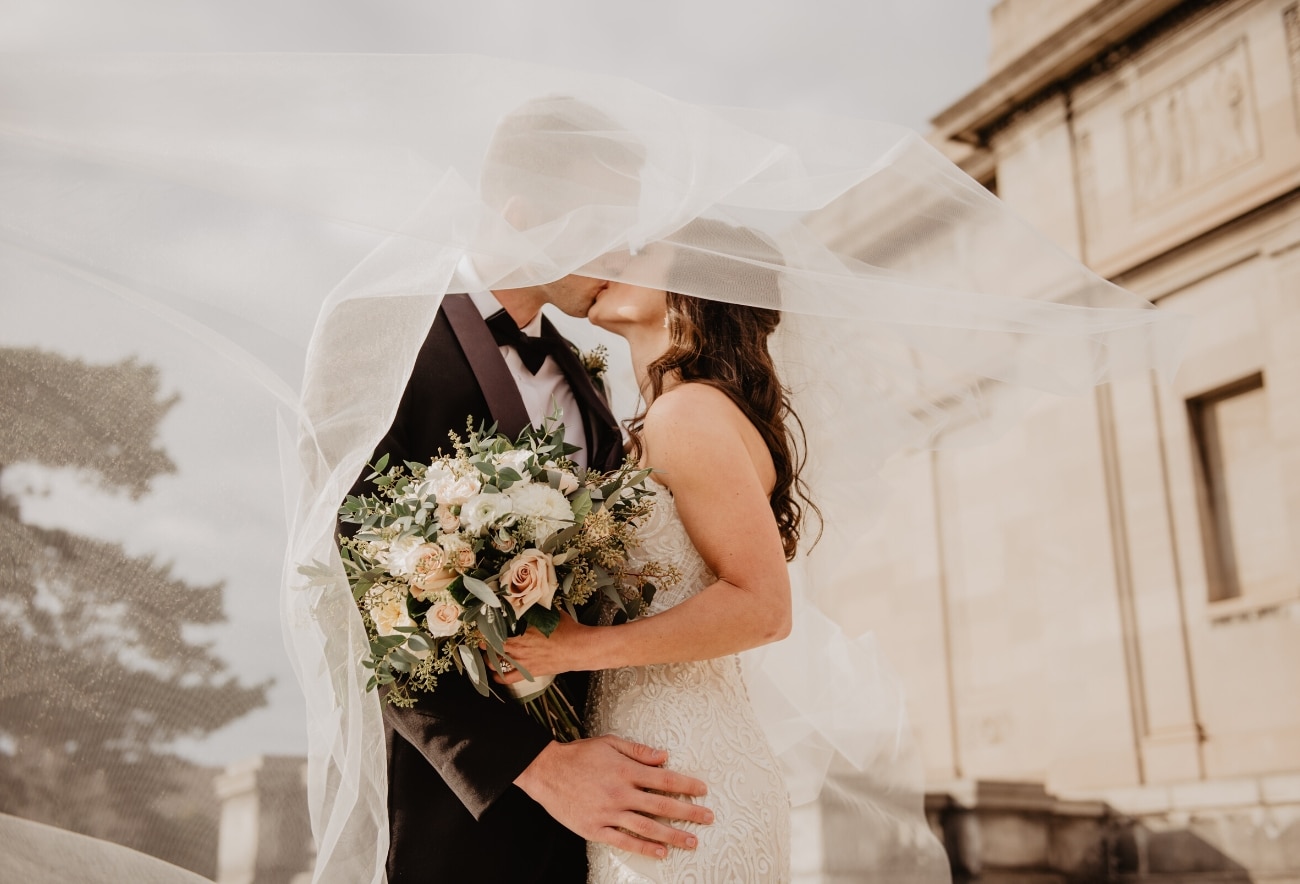 What is a Slow Elopement? How Slow Travel May Be The Answer to a More Intimate Destination Wedding
Learn how a slow elopement can give you more unique experiences for your investment to celebrate your wedding with loved ones.
If the idea of spending copious amounts of money on a 5-hour wedding has you scratching your head wondering if it's worth it, you are not alone. With the rise in demand for weddings post-pandemic and the cost of inflation, weddings are more expensive than ever before. While a wedding is truly a once-in-a-lifetime event, five hours can fly by in a snap. After a year of planning, you blink, it's over, and it's time for the honeymoon.
Intimate Destination Wedding
An intimate destination wedding may seem like the best alternative and they are a great way to celebrate with loved ones while creating a unique experience. However, planning the perfect destination wedding isn't always what it's cracked up to be especially from an expense standpoint.
For starters, the cost of a destination wedding can add up quickly. Many venues will require you to hire a local wedding planner, it's customary to plan multiple events throughout the destination weekend, and you still have to invest in flowers, music, and the typical expenses that come with a local wedding. Even if you reduce your guest list dramatically, it can still add up to be just as expensive if not more costly than a local wedding.
Another consideration when planning a destination wedding, while the setting is more intimate, it's still difficult to spend one-on-one meaningful time with your loved ones given the amount people, number of events, and the genuine stress of planning a wedding.
This is where a slow elopement is worth considering.
What is a slow elopement? 

A slow elopement combines slow travel with planning an elopement where the newlyweds spend extended amounts of time in a destination or destinations so loved ones can join for different legs of the trip to celebrate and spend quality time together.

The wedding itself can be just the couple or include a handful of loved ones, but the main idea is that extended friends and family can join on different parts of the trip to enjoy the destination and one-on-one quality time with the newlyweds. 
The Benefits of a Slow Elopement
Get more experiences for your investment.
By combining your honeymoon and wedding, you can invest in enriching travel instead of an expensive 5-hour wedding or a costly destination wedding.
One-on-one experiences with loved ones.
By inviting extended friends and family to different legs of the trip, you can enjoy more personal time with your friends and family making one-of-a-kind memories.
Bucket list travel.
You can plan your top bucket list destinations to be a part of your slow elopement. If you want a more romantic time together for parts of the trip, you simply don't invite guests on that leg of the slow elopement.
The Drawbacks of a Slow Elopement
It requires time off & job flexibility.
Either you need to have the flexibility to work remotely for parts of the trip or the ability to take at least 3-4 consecutive weeks off from your job.
It's not a big celebration.
If you choose to go the route of a slow elopement you won't have a traditional wedding where everyone is celebrating all together. However, to mitigate this, you can always throw a more casual party or host a dinner once you return from your slow elopement.
It still requires ceremony logistics that can be complicated depending on the destination.
Depending on where you plan to have your ceremony, just like any elopement, there are special logistics to consider to legally get married in another country.
How to Plan a Slow Elopement
If you think a slow elopement might be right for you, here are some things to consider when planning;
1. Start with the basics.
The first step is to plan where and when you want to elope. Do you want to travel to different countries or stay domestic? The practical things to consider are the cost, weather, and visa requirements for each destination. Once you have a list of places, decide on the order you want to visit and how many months you're willing to stay. It's essential to have a rough itinerary so you can properly budget and determine how you wish to break up your time in each destination throughout the trip.
2. Work remotely or take extended time off.
Not everyone has the ability to work remotely. If you can work remotely, determine which parts of the trip you will be working remotely and determine critical things like time-zone difference, wifi access, and how busy your workload will be during the season you are looking to plan your slow elopement.
If you plan a slow elopement, similar to the pandemic, the key to success is to be able to continue your day-to-day job seamlessly and successfully no matter where you are located. If you are unable to work remotely, consider your PTO policy and how long you can take off of work to allow for enough time for you to immerse yourself in the destination. This is the biggest deciding factor on whether a slow elopement is right for you.
3. Invite family members and friends on different legs of the trip.
Just because you're eloping doesn't mean you can't share the experience with others. Inviting family members to join you for different parts of the trip can be a great way to keep them involved in your special day. For instance, your parents could join you for a week in Italy, and your siblings could meet you in Paris for a few days. Not only will it add an extra touch of love to your trip, but it'll also make the transition from different countries more exciting as you will be meeting different loved ones in each destination.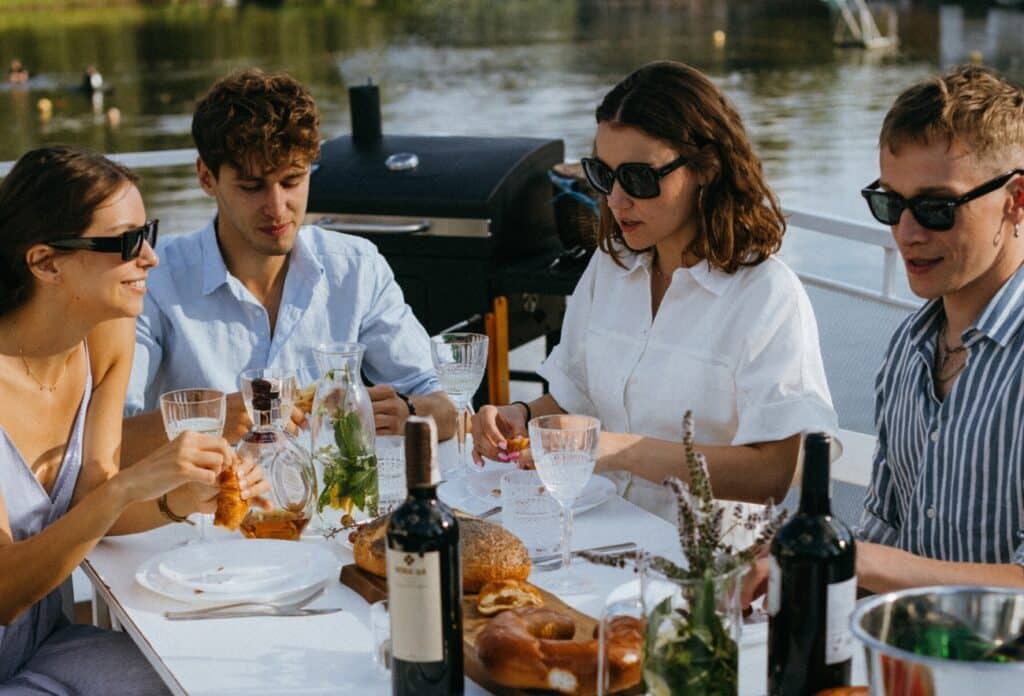 4. Determine parts of the trip for just the two of you.
Since a slow elopement combines your elopement and your honeymoon, you will want some private time and romance throughout your trip. When planning the different legs of your slow elopement, block off days that are reserved just for the two of you and plan some romantic hotels, dinners, and excursions. You simply won't invite guests to these legs of the trip.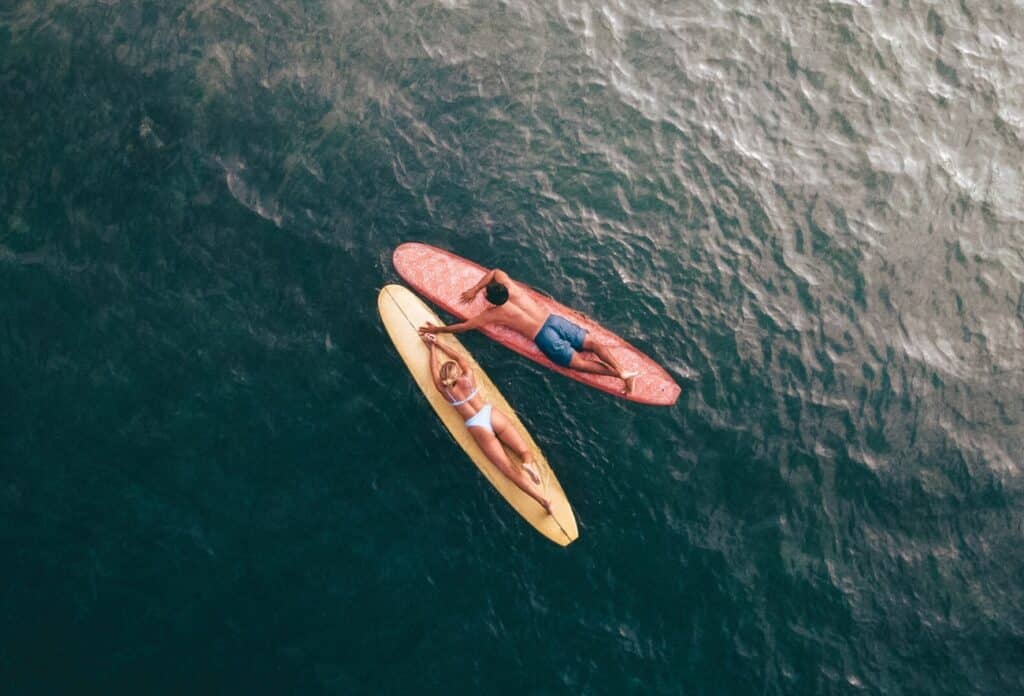 5. Don't forget bucket list destinations and activities.
Part of the beauty of a slow elopement is getting to see the places on your bucket list and truly making this the trip of a lifetime. When planning your slow elopement you should each share the top three places on your bucket list that you've yet to visit and pick at least one place from each list that isn't too far from one another. This will help ensure your trip is meaningful, unique, and worth the investment.
6. Don't overpack your itinerary.
The point of slow travel is to do just that: slow down and immerse yourself in a destination. You don't want to burn yourself out or make your trip stressful by trying to pack in too many destinations and activities. Try to spend at least a week or two in each destination. When it comes to a slow elopement, the longer you spend in each destination, the better.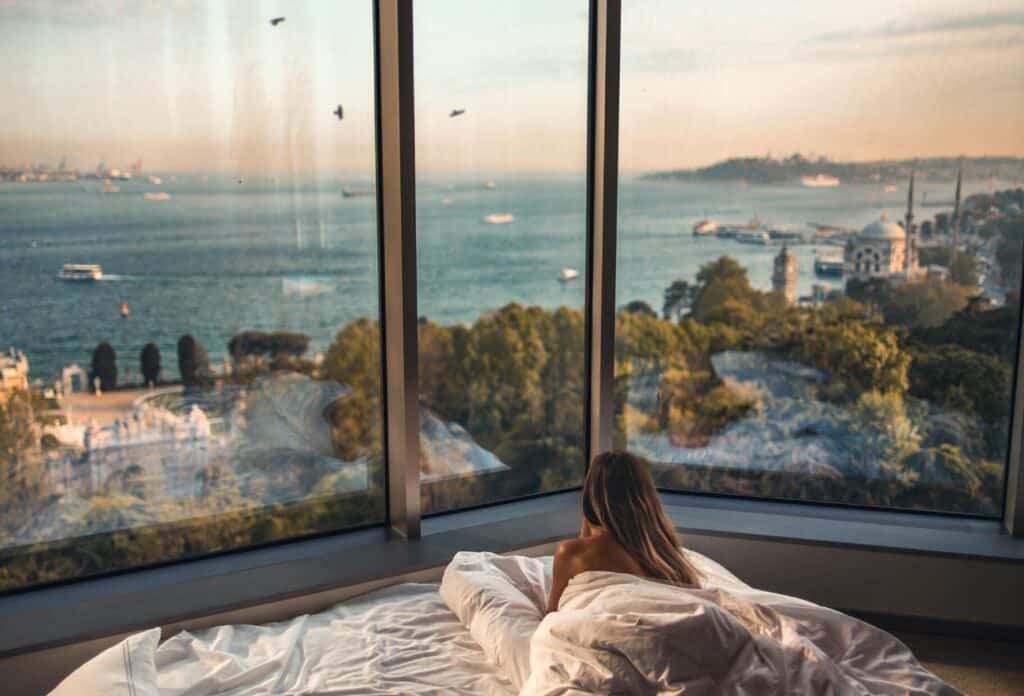 7. Keep it simple.
Remember, the point of a slow elopement is to keep things as simple as possible. It's easy to get carried away with planning and end up stressing yourself out. Keep in mind the ultimate goal is to enjoy the journey and celebrate your love with your partner. Don't worry about having the perfect dress, a big wedding cake, or thousands of dollars in flowers. Eloping is all about appreciating the beauty of the moment without distractions.
8. Mix iconic destinations with off-the-beaten-path towns.
To truly make your trip memorable, you can plan to visit iconic destinations that are more popular like Paris, Santorini, and Positano, but it's important not to forget to incorporate small local towns into your itinerary to get an authentic feel for the destination. For instance, if you plan to visit Positano, follow it up with a stay in one of the small nearby towns where mainly locals live, or if you plan to visit Santorini, plan a trip to one of the smaller Greek islands like Paros. A healthy mix of popular and local spots will give you and your partner a break from the hustle and bustle and give you a better taste of the local culture.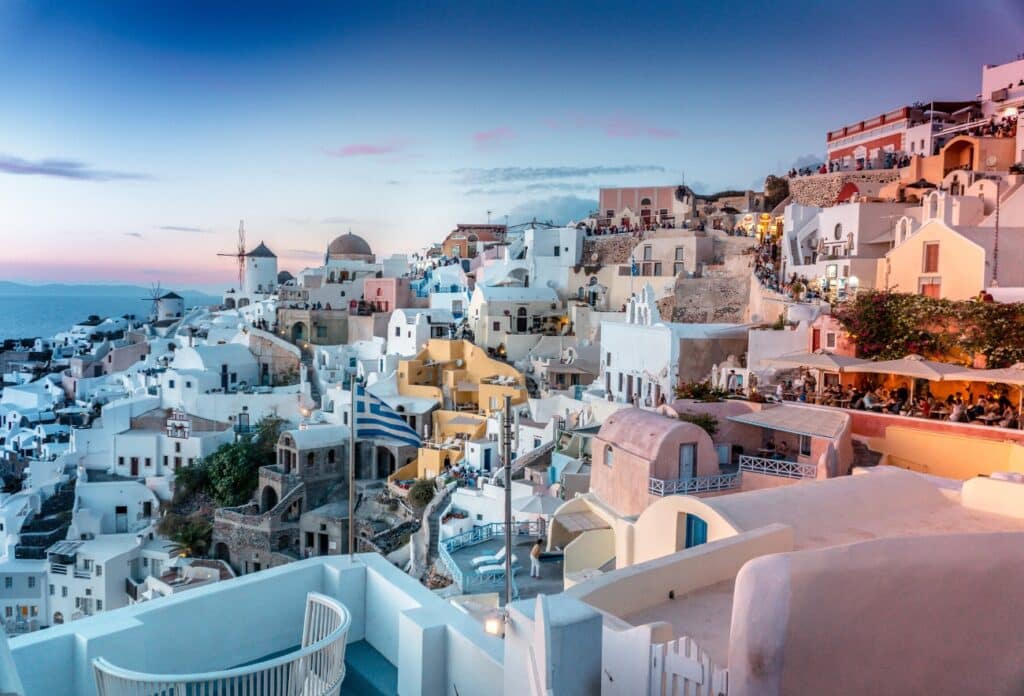 9. Mix hotels and extended-stay homes.
The key to a successful slow elopement is to sprinkle in some luxury, honeymoon moments. One easy way to do this is to carve out portions of your trip where you will stay in a luxury hotel where you can indulge in beautiful accommodations and a little bit of pampering. This will ensure a healthy mix of living like a local and indulging in a luxury, honeymoon-like getaway.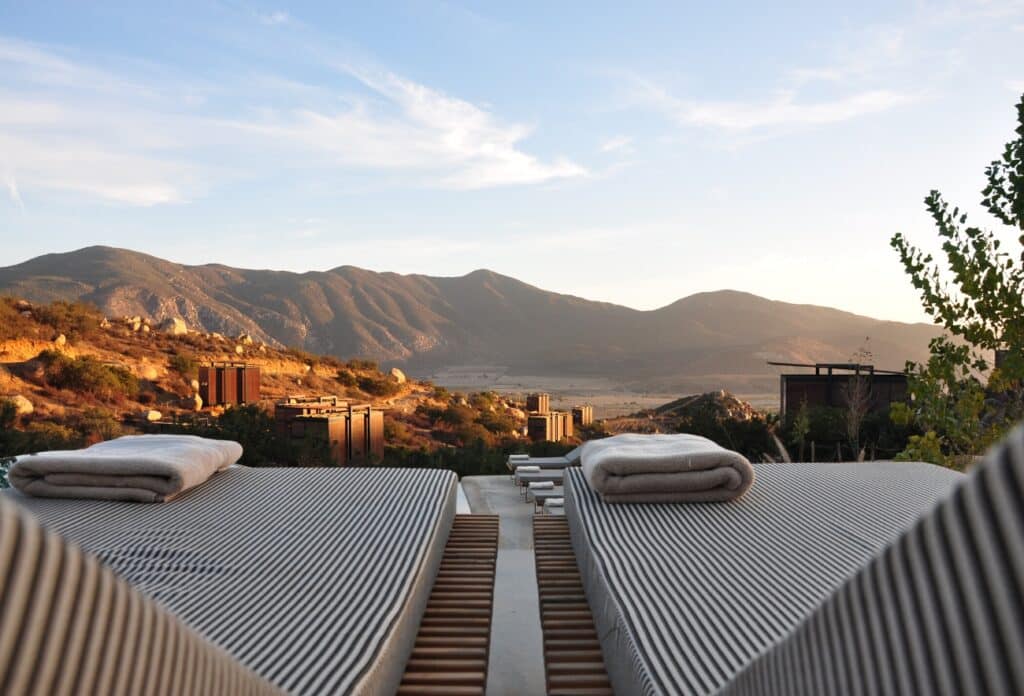 10. Remember to take pictures, document special moments, and enjoy.
Finally, don't forget to document your journey. Take advantage of each destination's unique vibe, and capture the memories with photos and videos. You'll be grateful for having something physical to look back on in the future. Most importantly, don't forget to enjoy yourself. Slow down and take a breath while exploring each destination. You're creating a once-in-a-lifetime experience, and that's something to be grateful for every day.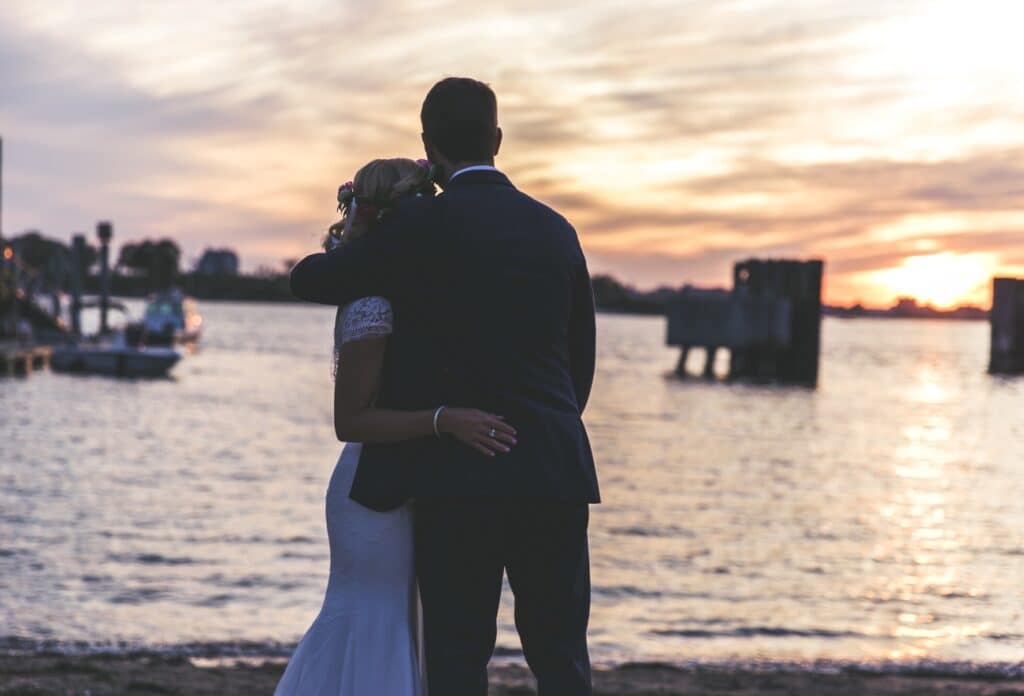 Slow Elopement Final Thoughts
If you have the ability to take extended time off of work or have the ability to work remotely, a slow elopement will allow you to see the world, spend one-on-one time with loved ones, and truly immerse yourself in a destination to make meaningful memories.
With proper planning, you can create a multi-destination itinerary that suits your needs and budget. Invite family and friends for different legs of the journey, keep things simple, and document every step of the way for a wedding album to remember. Ultimately, a slow elopement provides the perfect balance of adventure and relaxation, giving you a once-in-a-lifetime experience.