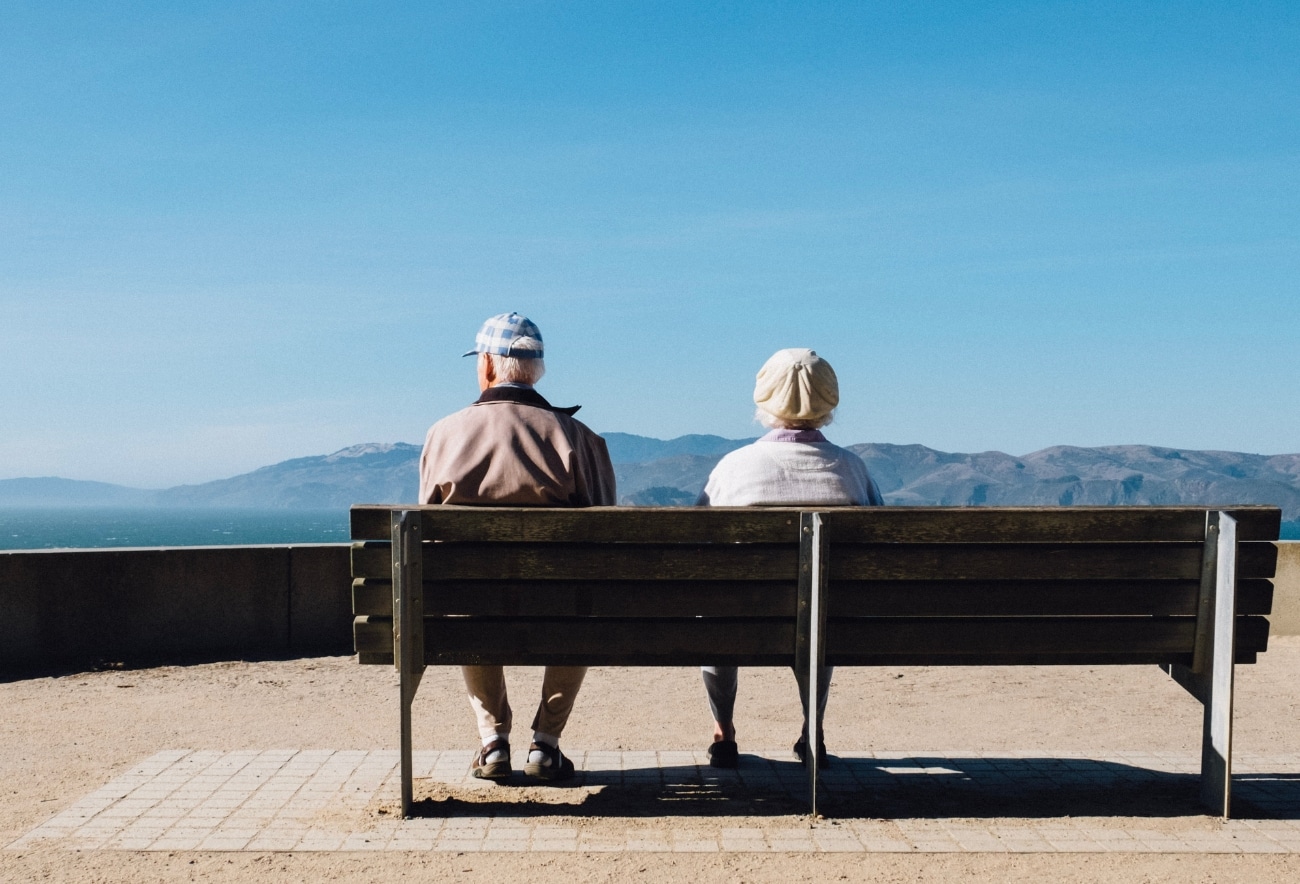 How to Live to 100: Unveiling Secrets of Longevity with 'Blue Zones' Netflix Documentary
Learn the key takeaways from the Netflix Documentary "Live to 100: Secrets of the Blue Zones" and how to easily implement these practices into your daily life.
In an age where we're all on a quest for longevity and vitality, Netflix's documentary series, "Live to 100: Secrets of the Blue Zones," offers a fascinating journey into the lives of people who have not just lived to a ripe old age but thrived in their centenarian years. The Blue Zones documentary follows the work of National Geographic researcher and bestselling author Dan Buettner, who travels to areas in the world where centenarians seem to be thriving. These regions, called "Blue Zones", are characterized by high rates of longevity and quality of life, and in the documentary, Buettner unpacks the keys to living a long and healthy life. 
Over the course of this eye-opening series, viewers are introduced to five distinct "Blue Zones," regions around the world. Each episode sheds light on the unique lifestyle factors and cultural practices that contribute to the remarkable longevity observed in these regions.
If holistic wellness and living to age 100 are on your to-do list, we summarize the key takeaways from "Live to 100: Secrets of the Blue Zones" while breaking down easy ways you can implement these takeaways in your daily routine. Read on to inspire positive changes in your lifestyle and mindset, and perhaps, savor life's journey just a little bit longer. 
Blue Zones
"Live to 100: Secrets of the Blue Zones" Key Takeaways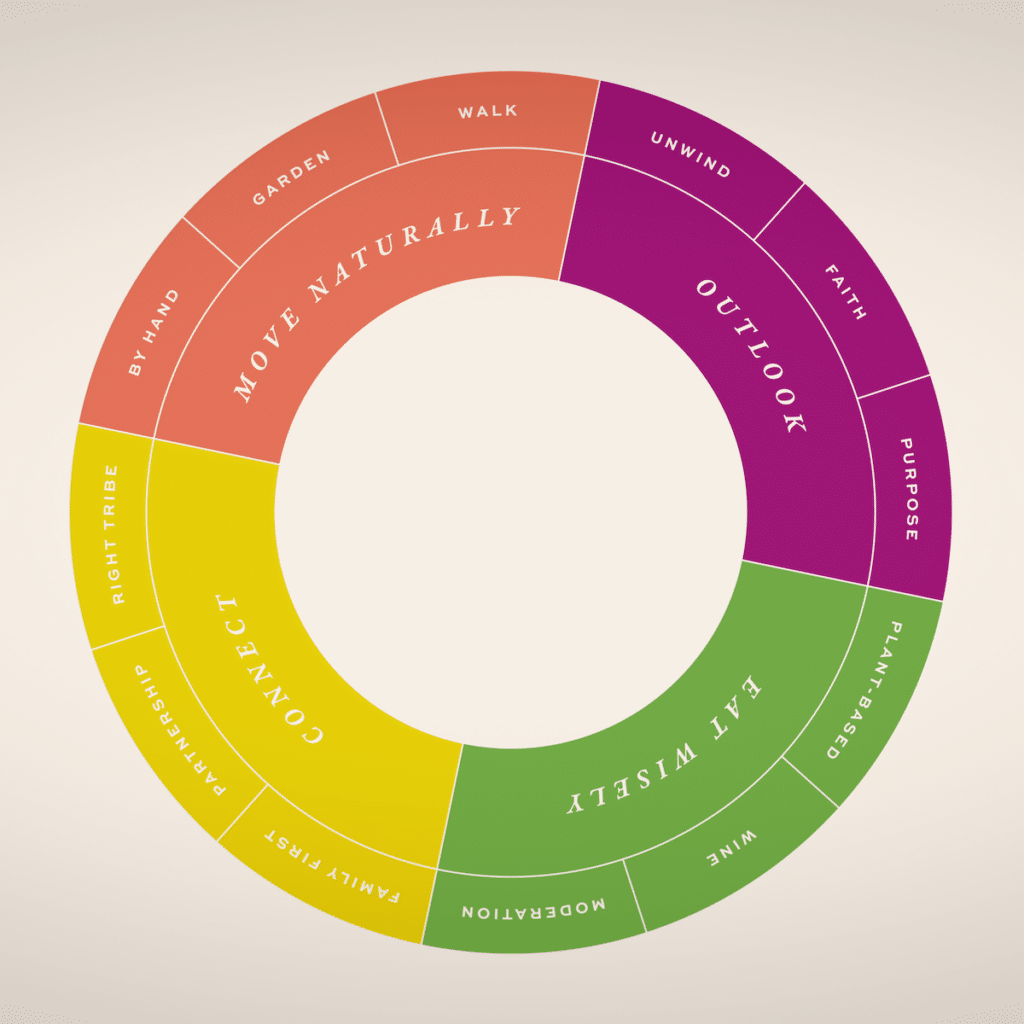 Eat Wisely
The principle of "eating wisely" emerges as a key factor in the longevity of Blue Zones communities. This principle emphasizes adopting a balanced, predominantly plant-based diet rich in whole grains, vegetables, and legumes while minimizing the consumption of processed foods, red meats, and sugars. The inhabitants of Blue Zones prioritize the quality and variety of their food, focusing on locally sourced, nutrient-dense ingredients including things like raw honey, local red wine, and herbal teas. By making thoughtful dietary choices, they not only nourish their bodies but also reduce the risk of chronic diseases, contributing to their exceptional health and longevity.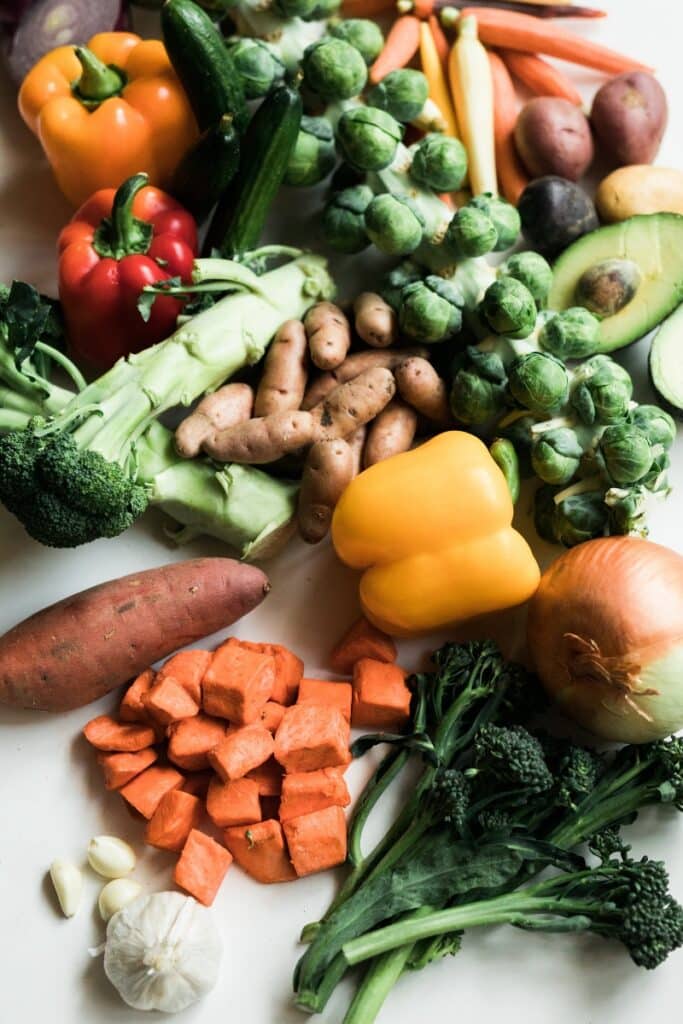 Plant-Based Diet
One of the most striking commonalities among the Blue Zones is that people ate mostly plant-based diets filled with whole foods like vegetables, fruits, grains, and legumes. They also tended to consume meat sparingly and opt for more sustainable protein sources, such as beans. Buettner stresses that there is no need to become a vegetarian or vegan, but incorporating more plant-based foods into your diet is a healthy move. Prioritize colorful, nutrient-dense foods and stay away from heavily processed items with long ingredient lists.
HOW TO IMPLEMENT:
Make Plant-Based Foods More Convenient
If you don't have time to grocery shop or go to the farmers market regularly, consider healthy grocery home delivery services like Hungryroot or Misfits Market that will put organic, healthy foods at your fingertips.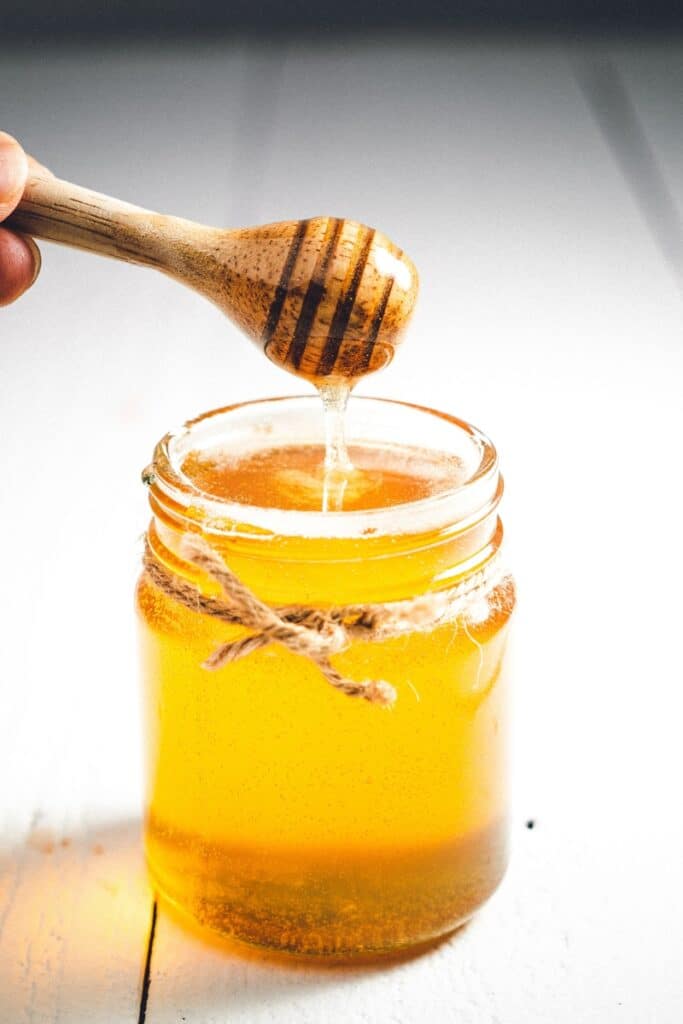 Raw Honey
When visiting the blue zone of Sardinia, Buettner uncovered the health benefits of raw honey, particularly a unique local honey called Corbezzolo. This distinctive honey is derived from the nectar of the Corbezzolo tree, also known as the strawberry tree, which thrives in the island's pristine Mediterranean environment. What sets Corbezzolo honey apart is its amber hue and bold, slightly bitter taste, coupled with sweet and floral undertones.
Sardinians have cherished this honey for generations not only for its exquisite taste but also for its potential health benefits, including its reputed antioxidant properties. Raw honey is believed to possess anti-inflammatory properties, aid in digestion, and promote better sleep. Its consumption in moderation is associated with improved immunity and potential allergy relief due to its local pollen content.
HOW TO IMPLEMENT:
Incorporate Raw Honey in Daily Routine
Start using raw honey as a natural sweetener or utilize the more bitter Corbezzolo honey from the Sardinia blue zone drizzled over cheese, on toast, or in an herbal tea.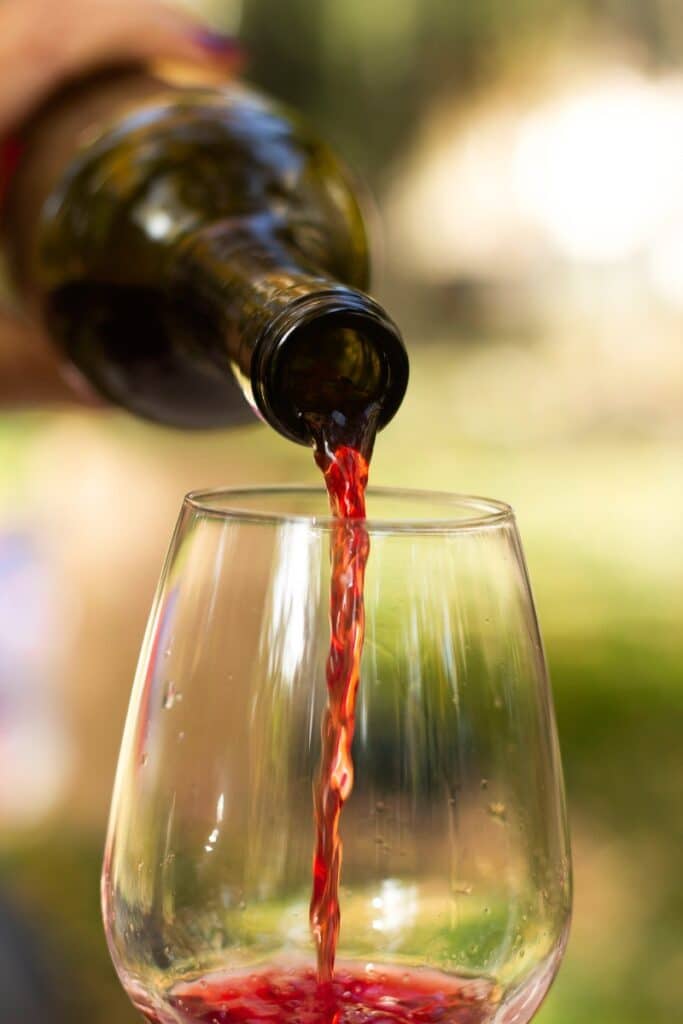 Red Wine
One of the surprising insights from the documentary is the role of wine in promoting longevity. In these Blue Zones, moderate and regular wine consumption, particularly red wine, is a common practice. The documentary highlights how wine, when consumed in moderation with meals and socially, can contribute to a longer life. This is largely due to the presence of antioxidants like resveratrol in red wine that promote heart health.
However, it's crucial to emphasize that moderation is key, as excessive alcohol consumption can have detrimental health effects. Always consult with a healthcare professional for personalized guidance on alcohol consumption and its potential benefits or risks for your specific health profile.
HOW TO IMPLEMENT:
Choose Red Wine over Other Alcoholic Beverages
If you don't have time to shop regularly for red wine or simply don't know where to start in choosing the best red wines for you, try a subscription service like Bright Cellars that will curate quality wine options for you.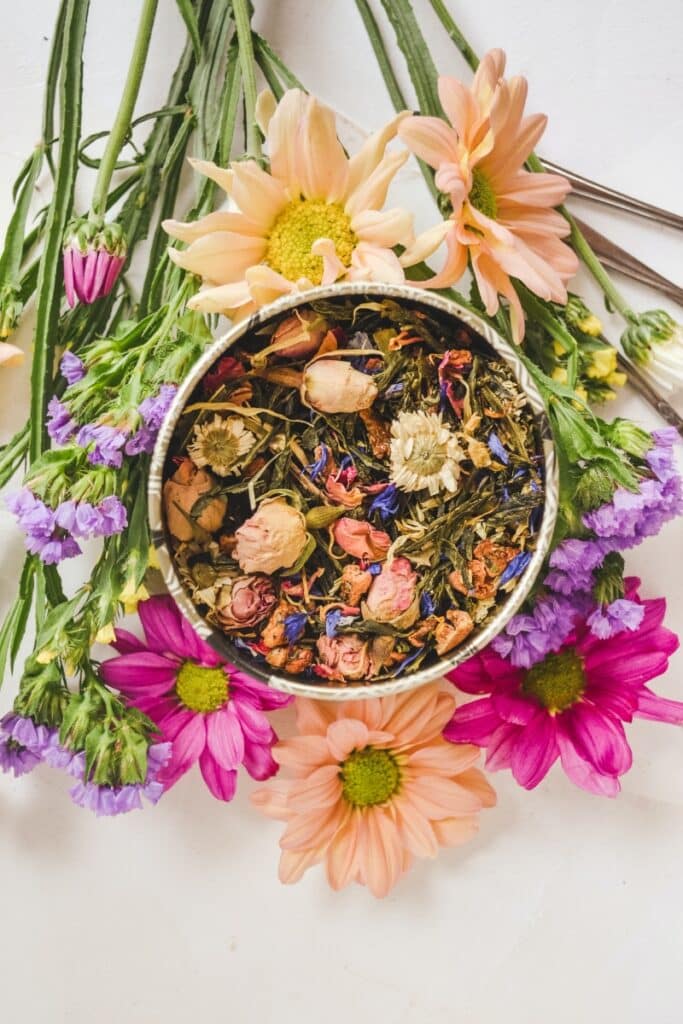 Herbal Tea
The herbal teas of Blue Zone Ikaria, Greece, are not only a delightful beverage but also a source of numerous health benefits. Infused with herbs like sage and oregano, these teas are a testament to the island's ancient wisdom in natural remedies. Sage tea, for instance, is believed to have anti-inflammatory and antioxidant properties, potentially aiding digestion and cognitive function. Oregano tea, on the other hand, is known for its antimicrobial and immune-boosting qualities. These herbal elixirs are a reflection of the Ikarian lifestyle, promoting well-being through the consumption of local, plant-based ingredients. Sipping on these herbal teas may not only warm your soul but also contribute to your overall health, just as it has for the vibrant centenarians of Ikaria.
HOW TO IMPLEMENT:
Add Herbal Tea to your Nighttime Routine
Herbal tea not only offers a plethora of health benefits, but it's also a great way to relax and unwind after a long day. The Art of Tea offers a wellness collection which is an assortment of organic specialty teas, crafted in Los Angeles, that aims to promote wellness by helping reduce anxiety, improve sleep, and support overall well-being.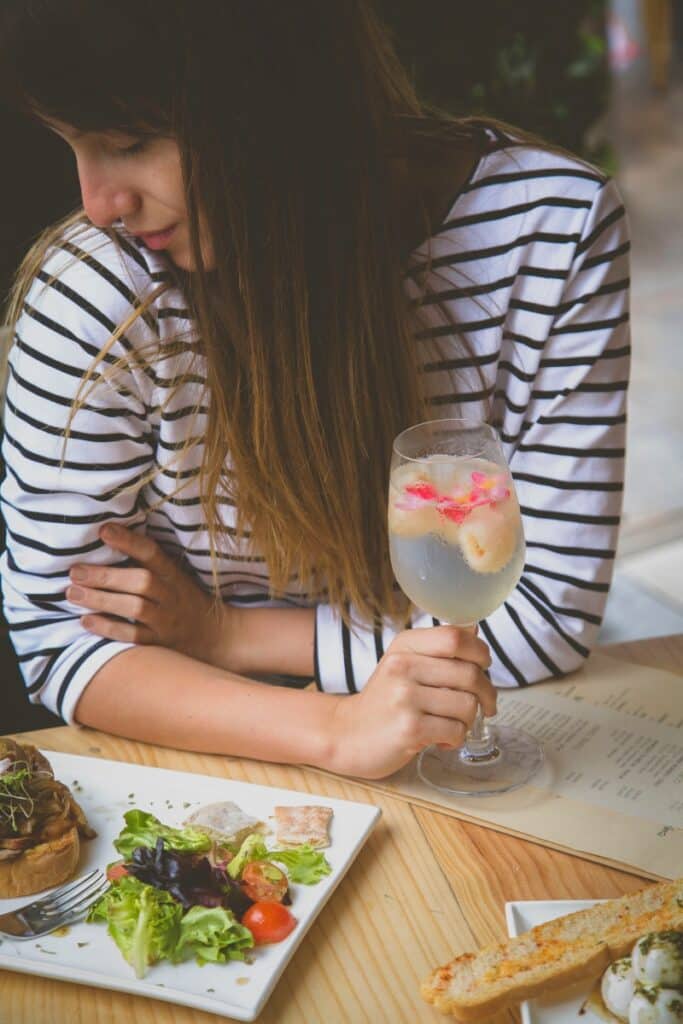 Eat More Mindfully
The essence of eating wisely in Blue Zones, regions where people live significantly longer, is not just about what you eat but also how you eat. Eating your smallest meal in the late afternoon or early evening and then not eating any more the rest of the day is another strategy practiced in these zones. In the blue zone of the Okinawa region of Japan they practice "hara hachi bu," or eating until they are 80% full which helps control portion sizes and calorie intake.
HOW TO IMPLEMENT:
Better Track Your Eating Habits
Besides ending your meal before you feel full, you can utilize fasting applications like Zero to aid in eating in smaller windows or applications like MyFitnessPal to aid in portion control. You can even take timing your meals to the next level by using Lumen, a portable device that can track your metabolism to improve your metabolic health and optimally time your meals.
Move Naturally
The Blue Zones aren't filled with people mountain climbing or running marathons daily, but they do stay active in their daily lives. Walking, biking, and gardening are all common activities that keep their bodies in motion and contribute to a healthier life. Buettner points to the Okinawa region of Japan, where people practice a form of tai chi called "qigong" as they age to maintain strength and flexibility.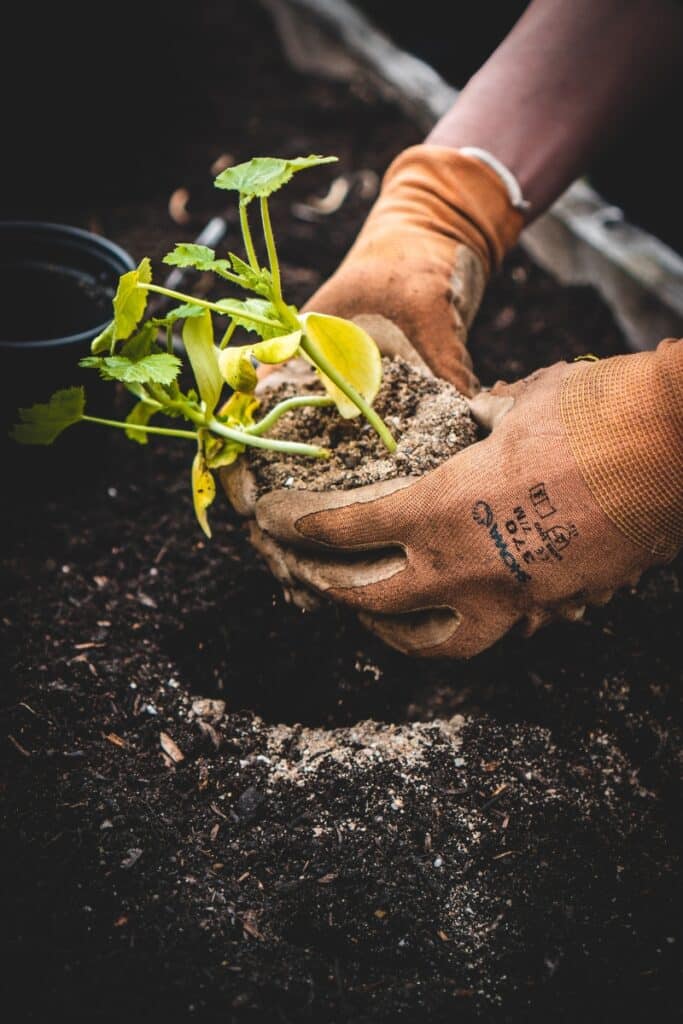 Do Things By Hand
In various Blue Zone regions, people engage in manual labor and traditional tasks that require physical effort and skill. For instance, in Ikaria, Greece, villagers cultivate their own vegetables, tend to olive groves, and perform manual labor in their gardens. In the Nicoya Peninsula of Costa Rica, residents engage in physically demanding tasks like farming and caring for livestock. These hands-on activities not only provide a sense of purpose but also keep individuals active and physically fit well into their later years. The act of doing things by hand not only preserves age-old traditions but also contributes to the physical and mental vitality that characterizes Blue Zone communities, reinforcing the idea that an active, engaged lifestyle is key to a long and healthy life.
HOW TO IMPLEMENT:
Buettner uncovers that consistent movement throughout the day can actually be more beneficial than a short stint at the gym. Besides daily activities like walking, cooking, and cleaning, consider hobbies that promote light movement like gardening and woodworking.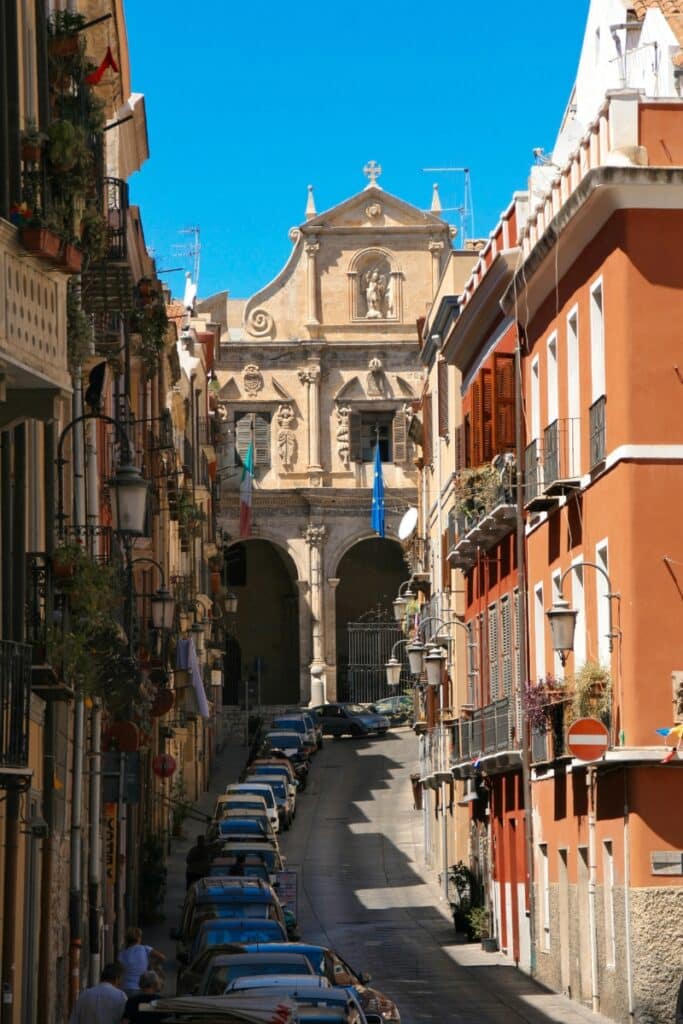 Steep Inclines
The rugged landscape of the Sardinian Blue Zone, characterized by steep inclines and challenging terrain, has played a significant role in the remarkable longevity of its inhabitants. The daily physical activity required to navigate these hilly landscapes keeps Sardinians naturally active throughout their lives. The inclines provide a built-in form of exercise, reducing the need for structured workouts and encouraging a lifestyle of movement. This consistent physical activity, intertwined with the picturesque Sardinian scenery, fosters a culture of well-being that contributes to the exceptional longevity of the region's residents.
HOW TO IMPLEMENT:
If you don't live in hilly terrain, consider using a treadmill on an incline to improve overall physical and cardiovascular health.
Ultimately, movement doesn't have to be intense to be effective; simply find ways to incorporate more non-sedentary behaviors throughout your day.
Connect
The "Connect" principle highlighted in the documentary "Live to 100: Secrets of the Blue Zones" underscores the significance of strong social connections in promoting longevity and well-being. Blue Zone communities prioritize building and maintaining deep relationships with family, friends, and neighbors. These bonds provide emotional support, reduce stress, and create a sense of belonging. The practice of regular gatherings, shared meals, and mutual support networks reinforce the idea that social interactions play a pivotal role in enhancing both the quality and length of life in Blue Zone regions.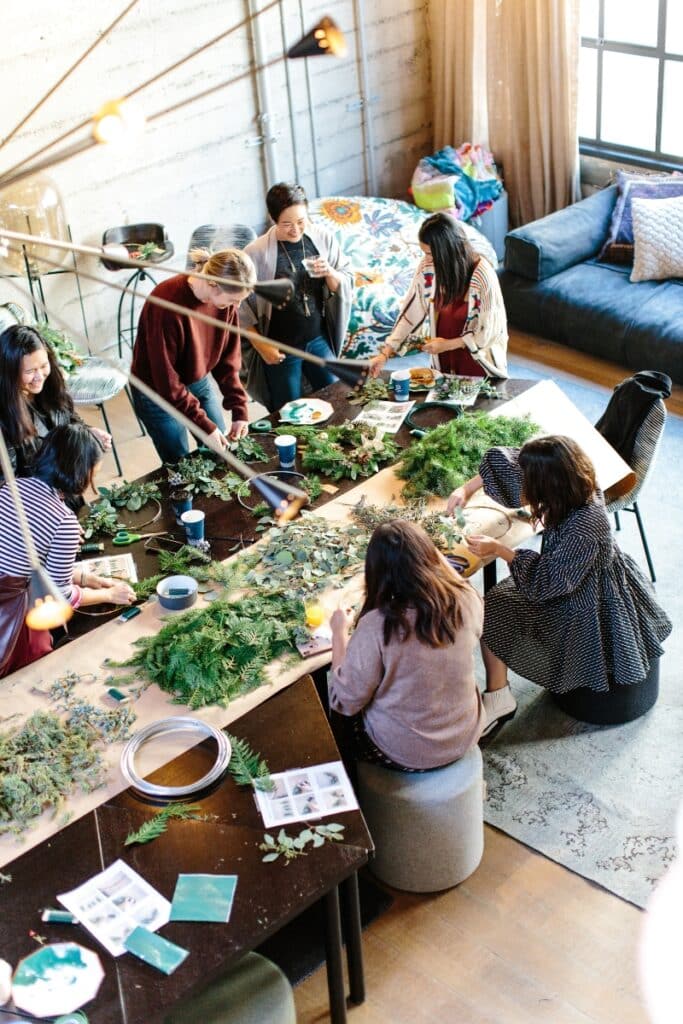 Cultivate Purpose and Connection
Blue Zones all share a strong sense of community, with generations of families living in close proximity and prioritizing the value of relationships. Buettner also emphasizes the importance of finding and living one's purpose – whether that's through work, volunteerism, or hobbies. The combination of strong social connections and a sense of purpose lends itself to lower rates of depression and anxiety, as well as a greater sense of fulfillment in one's life.
HOW TO IMPLEMENT:
Look for small ways to immerse yourself in a community whether it be joining a book club, fitness class, or volunteering.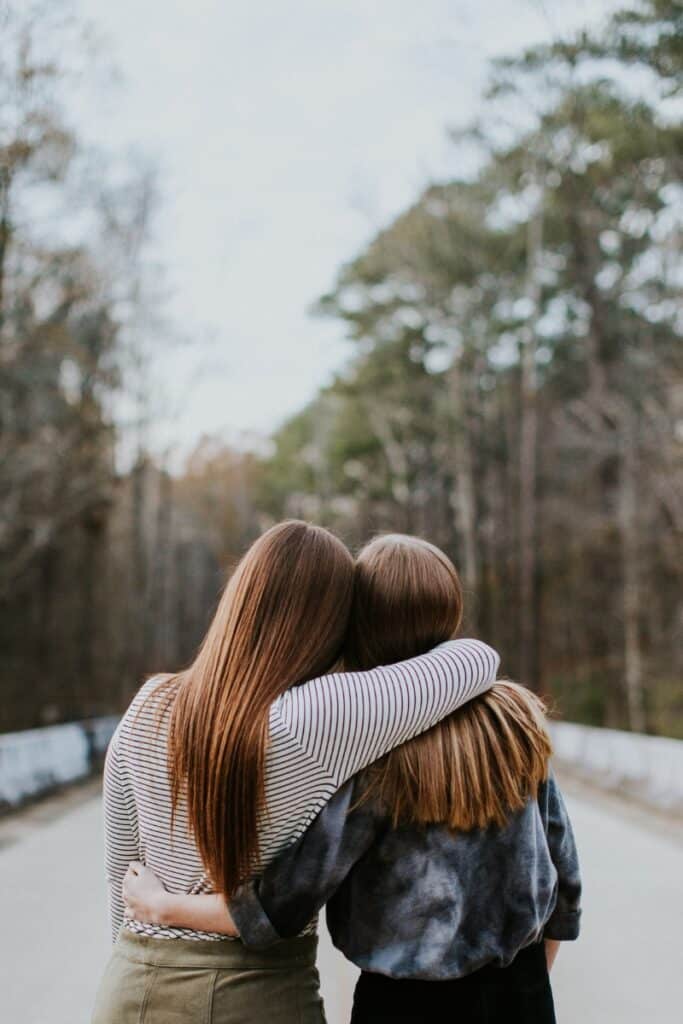 Talk Out Your Problems
Talking out one's problems emerges as a vital contributor to the well-being of communities in the blue zones. These regions, such as Loma Linda, California, and Okinawa, Japan, emphasize the importance of maintaining strong social connections and open lines of communication. Residents often gather with family and friends, not only for companionship but also for the opportunity to share their concerns and challenges. This practice helps relieve stress, foster emotional support, and enhance mental health. By engaging in open and meaningful conversations, Blue Zone inhabitants effectively manage their daily stresses, promoting a sense of belonging and overall contentment.
HOW TO IMPLEMENT:
Consider finding a "venting" buddy where you both agree to be a trusted friend to discuss each other's frustrations or difficulties in a constructive manner. If you rather discuss your life frustrations with a professional therapist you can use convenient online resources like Better Help to find the right therapist for you.
Outlook
The "Outlook" principle in the documentary "Live to 100: Secrets of the Blue Zones" underscores the importance of maintaining a positive and purposeful outlook on life. Blue Zone communities place a high value on having a clear sense of purpose, whether it's through their work, family, or community involvement. This sense of meaning motivates them to stay active, engage in meaningful activities, and approach life with optimism. A positive outlook not only helps manage stress but also contributes to overall mental and emotional well-being, enhancing the longevity and vitality of individuals in these regions.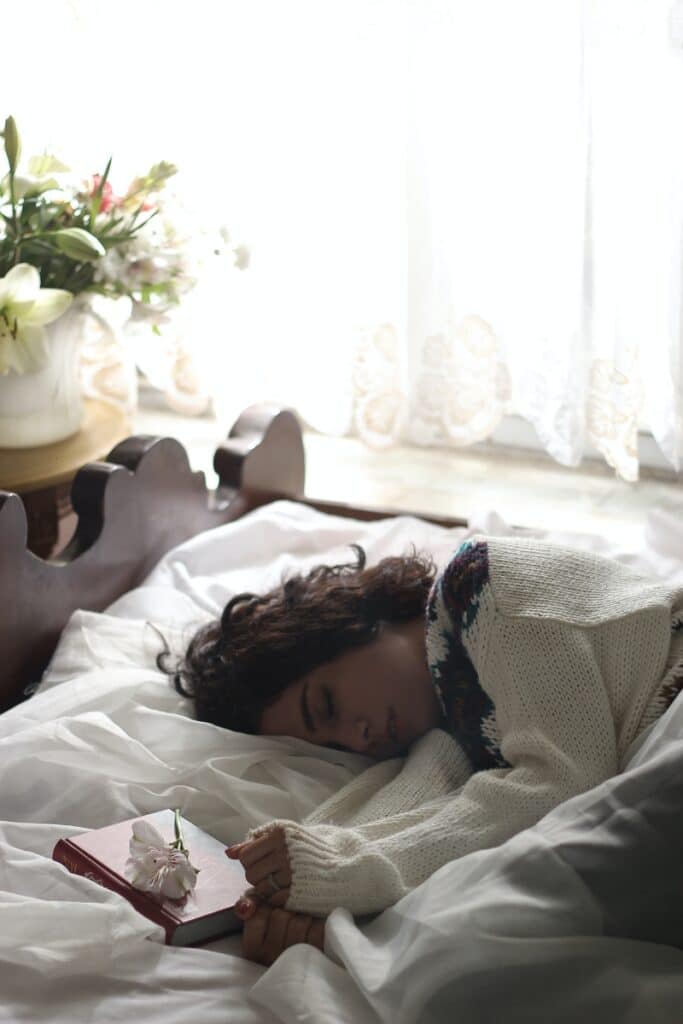 Incorporate Stress-Reducing Habits
Stress is inevitable in life, but the Blue Zone regions practice specific habits to reduce and manage its effects. For example, the Sardinians in Italy take regular naps during the day to recharge their energy levels and decrease stress. These naps provide a rejuvenating break, allowing individuals to recharge their energy and reduce stress. This practice not only promotes physical well-being but also supports mental clarity and cognitive function. By incorporating these regular moments of rest into their daily routines, Blue Zone residents are able to maintain a more balanced and healthy lifestyle, reinforcing the idea that restorative breaks are a valuable tool for enhancing overall longevity and vitality.
HOW TO IMPLEMENT:
On days when it works with your schedule, carve out time for a restful nap. If you have trouble falling asleep, consider a weighted blanket to help you destress and lull you into a restorative slumber. The Bearaby weighted blanket is our personal favorite for a midday snooze and it makes a beautiful addition to your home decor as a throw blanket. It's also a good idea to incorporate meditation into your daily routine.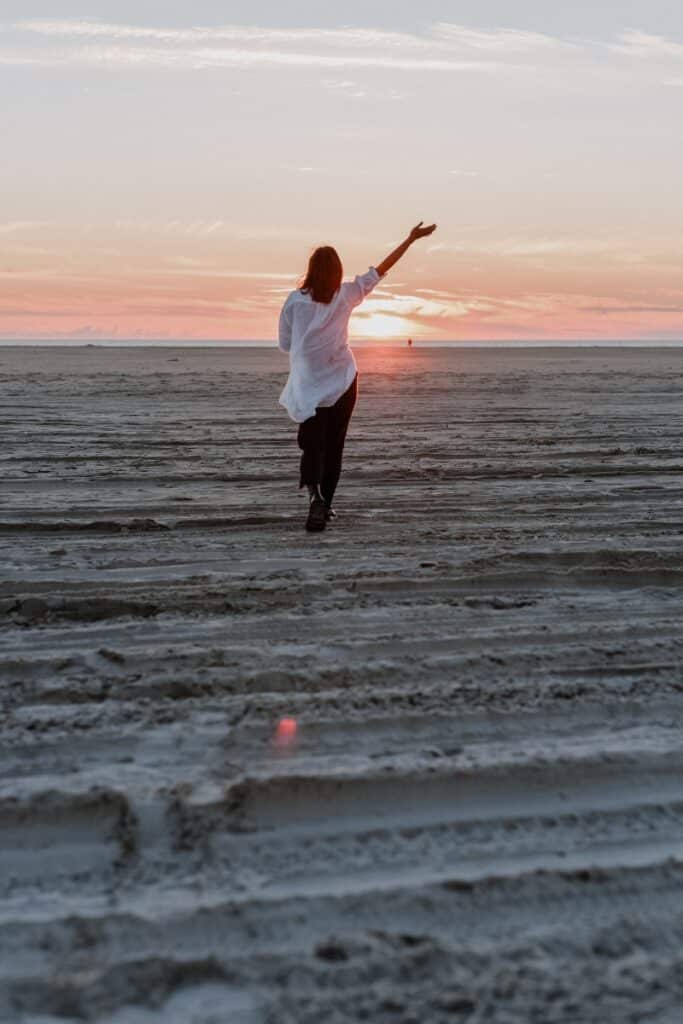 Keep the Faith
The documentary uncovers that most centenarians in the Blue Zones have a strong sense of faith or spirituality. This faith isn't tied to any specific religion but is more about having a belief system that gives meaning to life, fosters community connections, and encourages positive behaviors. Regular participation in spiritual or religious activities has been linked to lower levels of stress and anxiety, which can contribute to a longer and healthier life. Furthermore, the shared values and social support found within faith communities can also promote mental health and well-being, playing a crucial role in longevity.
HOW TO IMPLEMENT:
To help guide your faith and spirituality, consider keeping a spirituality journal to help keep you grounded and focused on what truly matters in life.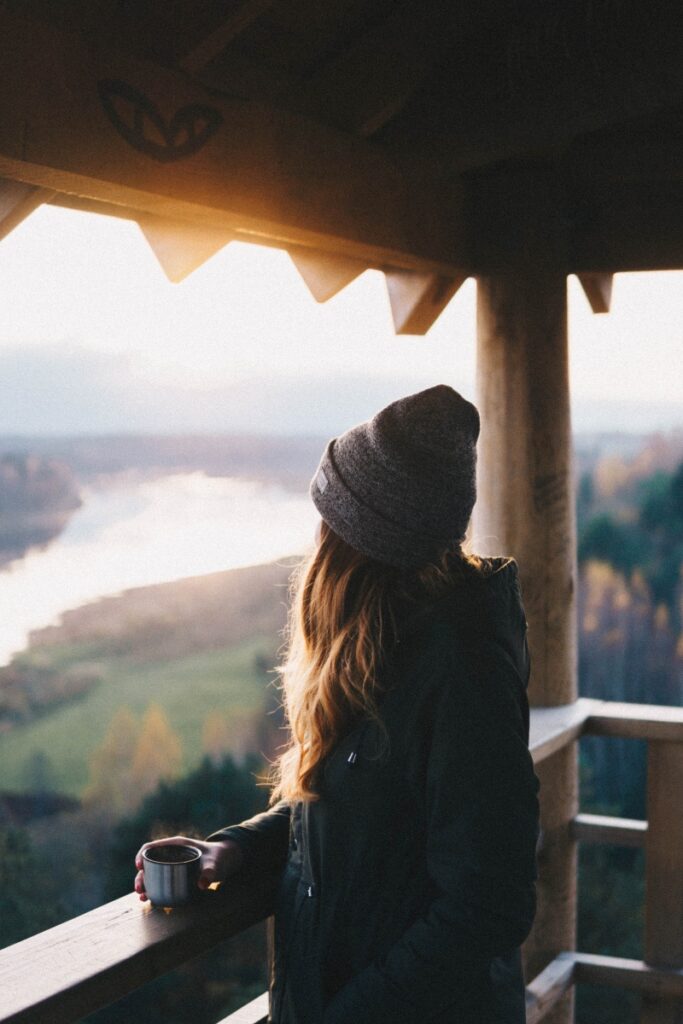 Find Joy in Life's Simple Pleasures
Buettner emphasizes that the people in the Blue Zones don't strive for material possessions or lavish lifestyles – rather, they prioritize joy and happiness in simple pleasures. This could mean spending time outdoors, enjoying a home-cooked meal, or engaging in a creative activity. Cultivating a gratitude practice and being mindful of the present moment can also lead to an increased sense of overall happiness and fulfillment.
HOW TO IMPLEMENT:
Besides stopping to smell the roses and enjoy life's small pleasures throughout your day, consider keeping a daily gratitude journal to encourage you to take time to reflect on what you are thankful for each day.
"Live to 100: Secrets of the Blue Zones Breakdown
Want to dig deeper? Read on for a brief summary of each blue zone featured in "Live to 100: Secrets of the Blue Zones."
Episode 1: "Ikaria, Greece: The Island Where People Forget to Die"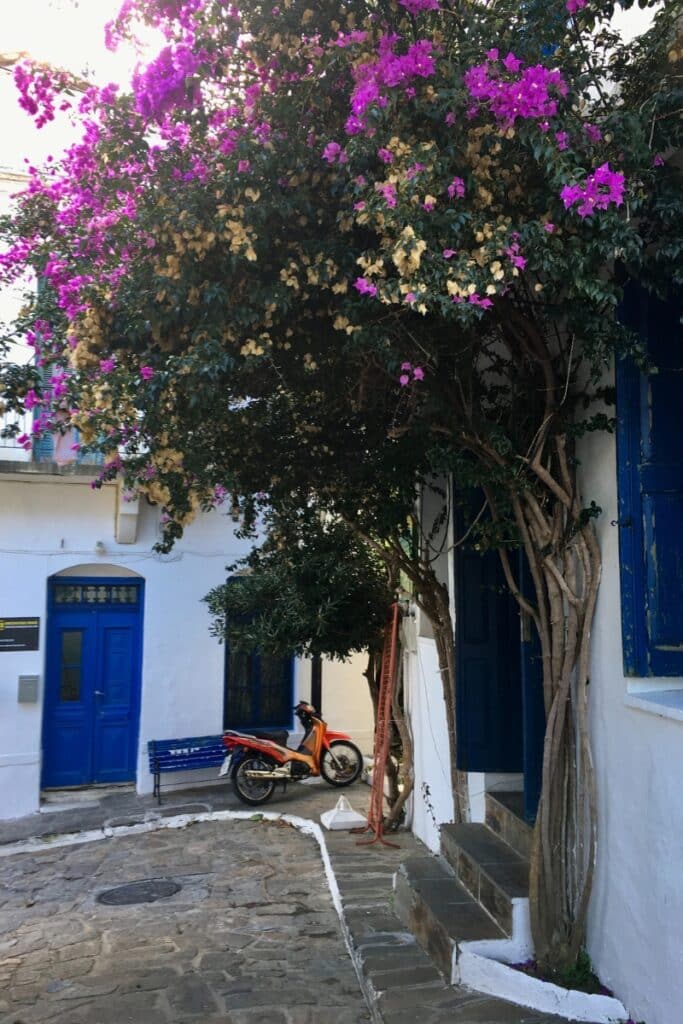 Key Takeaways:
Plant-Based Diet: Ikarians primarily follow a Mediterranean diet rich in fresh vegetables, olive oil, whole grains, and legumes. They consume minimal meat and processed foods, emphasizing plant-based nutrition.
Daily Physical Activity: Regular physical activity, often in the form of walking, gardening, and manual labor, is deeply ingrained in the Ikarian lifestyle.
Social Connections: Strong social bonds and a sense of community are paramount in Ikaria. Regular gatherings with family and friends provide emotional support and reduce stress.
Herbal Teas: Locally grown herbs like sage and oregano are commonly used for their potential health benefits, including anti-inflammatory properties.
Naptime Ritual: The famous "siesta" tradition allows Ikarians to recharge and reduce stress, promoting overall well-being.
Episode 2: "Okinawa, Japan: The Land of the Immortals"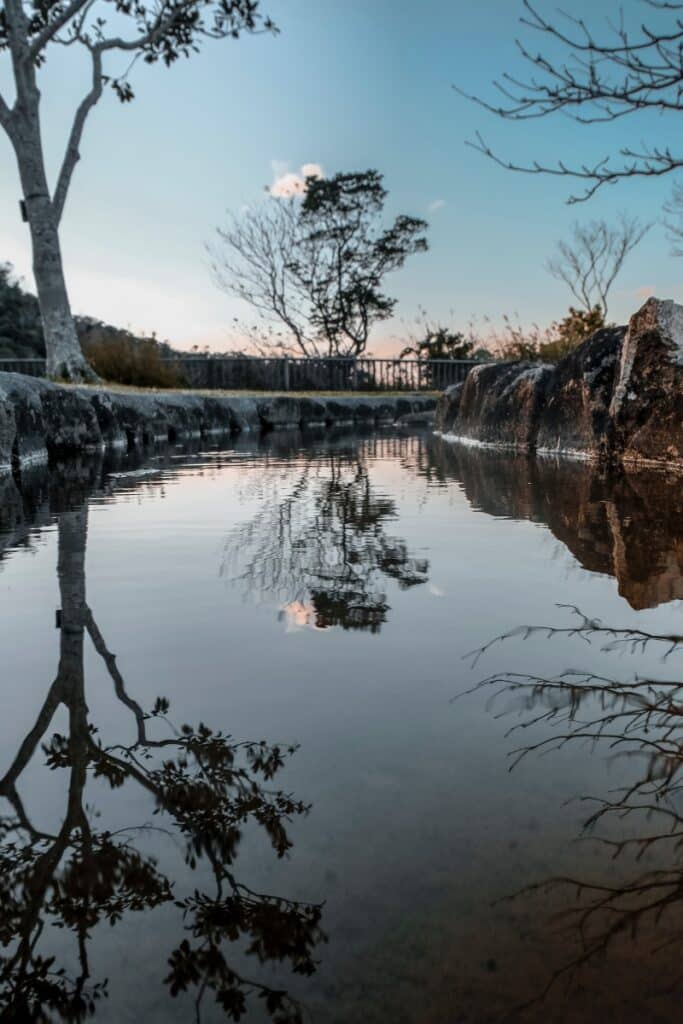 Key Takeaways:
Balanced Diet: Okinawans adhere to a diet rich in vegetables, tofu, and fish, with a particular focus on the purple sweet potato, which is packed with nutrients.
Mindful Eating: Practicing "hara hachi bu," or eating until they are 80% full, helps control portion sizes and calorie intake.
Active Lifestyle: A strong sense of purpose and lifelong physical activity, such as gardening and martial arts, contribute to Okinawans' health and longevity.
Strong Social Ties: The concept of "moai" involves forming tight-knit social groups that provide emotional support and a sense of belonging.
Positive Outlook: Maintaining a sense of optimism and purpose in life is believed to be a key factor in Okinawans' longevity.
Episode 3: "Loma Linda, California: The Adventist Community"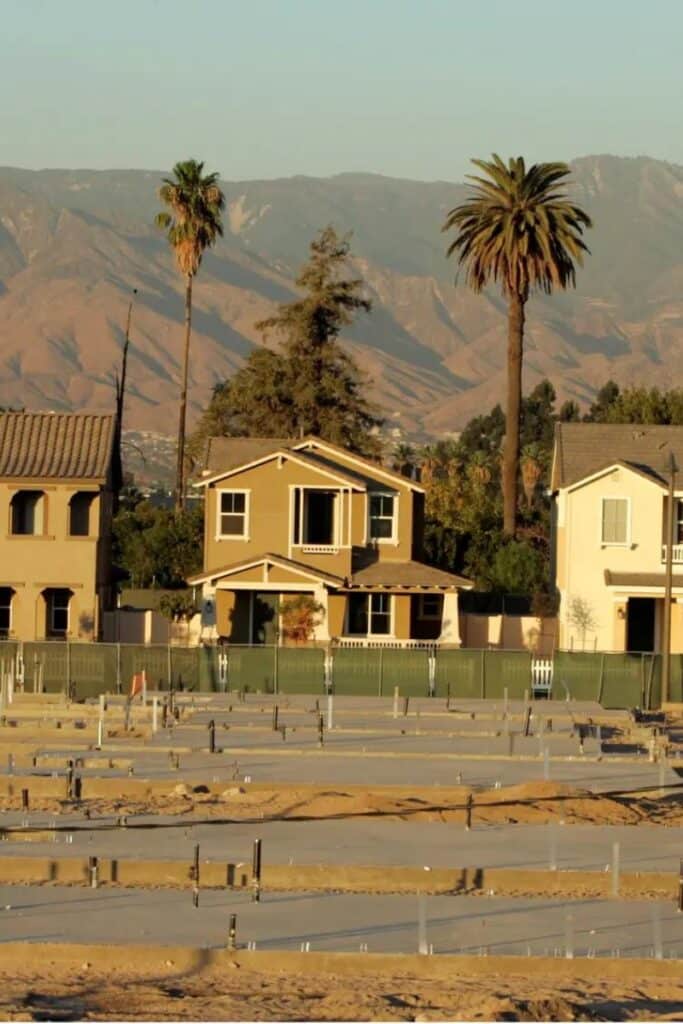 Key Takeaways:
Vegetarian Diet: The Seventh-day Adventist community in Loma Linda embraces a plant-based diet, which emphasizes whole grains, legumes, nuts, and seeds.
Faith and Spirituality: Regular church attendance and spiritual practices are central to their lifestyle and are associated with reduced stress.
Physical Activity: Engaging in daily exercise, including walking and outdoor activities, plays a pivotal role in their well-being.
Supportive Community: The tight-knit Adventist community provides a sense of belonging, support, and accountability for healthy lifestyle choices.
Sabbath Rest: Observing a weekly day of rest, known as the Sabbath, promotes relaxation and mental well-being.
Episode 4: "Nicoya Peninsula, Costa Rica: The Enchanted Peninsula"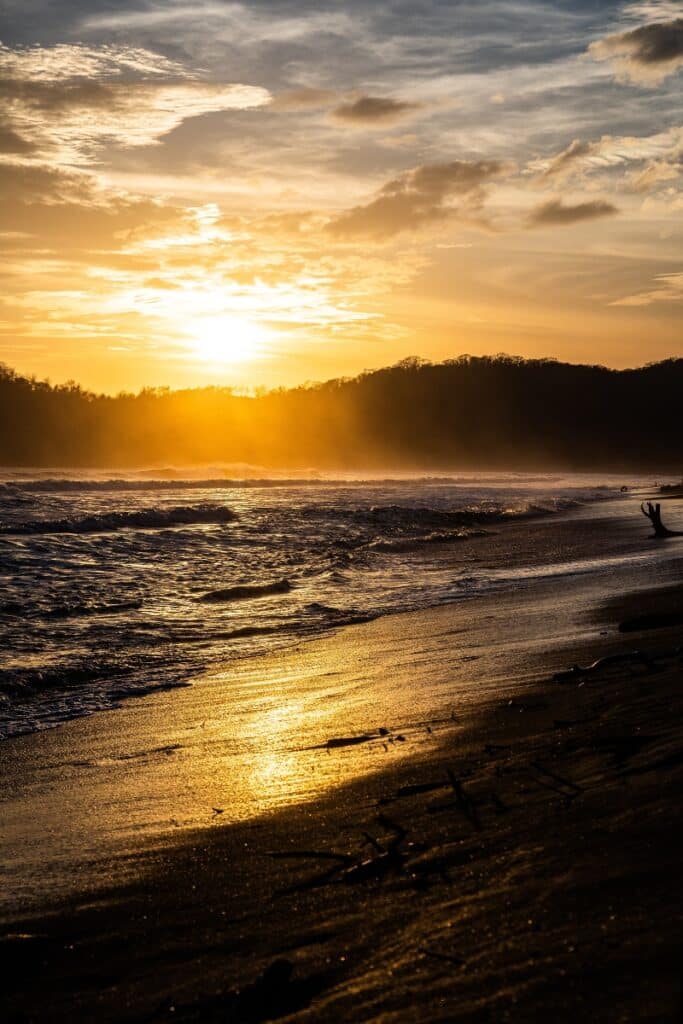 Key Takeaways:
Whole Foods Diet: Nicoyans consume a diet rich in beans, rice, fruits, vegetables, and small portions of lean meats and dairy products.
Active Aging: Engaging in physical labor and daily tasks keeps Nicoyans physically active throughout their lives.
Strong Social Networks: Close-knit family ties and community support systems contribute to their longevity.
Positive Outlook: A positive attitude and a strong sense of purpose in life are considered essential for their well-being.
Mineral Water: Access to clean, mineral-rich water is a critical factor in their health and longevity.
Episode 5: "Sardinia, Italy: The Town of Longevity"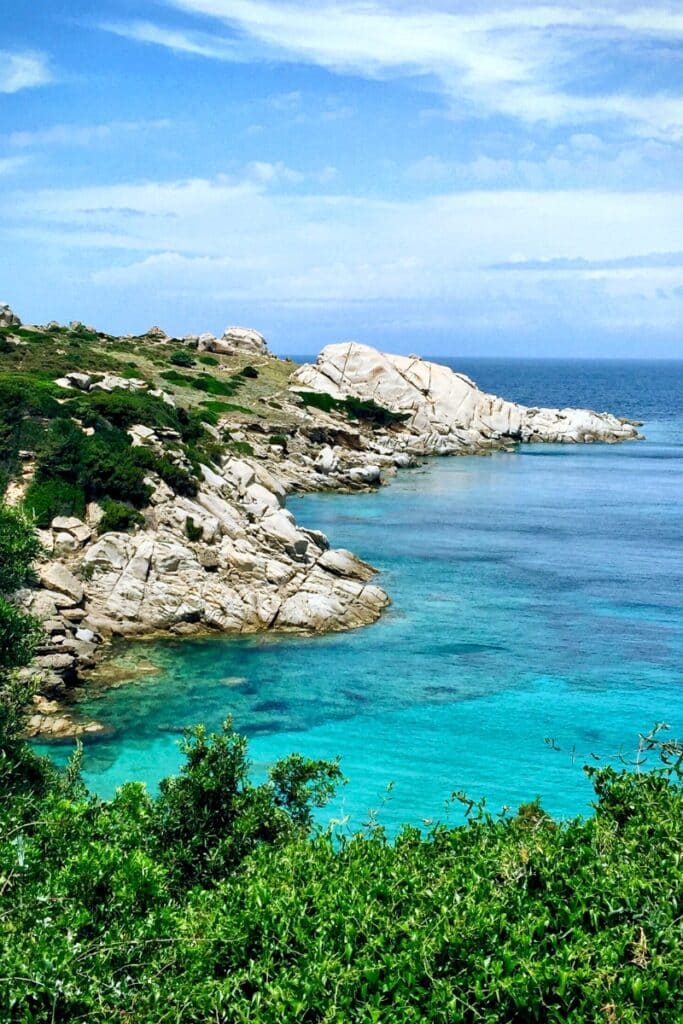 Key Takeaways:
Mediterranean Diet: Sardinians follow a diet rich in whole grains, beans, vegetables, olive oil, and small amounts of dairy and meat.
Active Lifestyle: Daily physical activity in the form of walking, gardening, and herding livestock keeps Sardinians fit and active.
Strong Family Bonds: Multi-generational living arrangements and close-knit family connections provide emotional support and a sense of belonging.
Local Wine: Moderate consumption of red wine, particularly Cannonau wine, is believed to have potential health benefits.
Celebrating the Elderly: Respect for and integration of the elderly into daily life is a cultural norm, fostering a sense of purpose and community.
While we can't control all aspects of our health and longevity, there are certainly habits and mindsets we can adopt inspired by the areas of the world where centenarians thrive. Incorporating more plant-based foods, prioritizing movement, cultivating purpose and connection, managing stress, and finding joy in the simple things in life are all small changes that can have a big impact on our overall health and well-being. By taking cues from the Blue Zones and embracing a holistic approach to health and happiness, we may be able to live longer, healthier, and more fulfilling lives.
Blue Zones Frequently Asked Questions
What are blue zones? 
Blue Zones are regions around the world where there is a high concentration of centennials (people who live to age 100 and above).  In blue zones, people tend to live longer, healthier lives compared to the global average. These areas have been extensively studied for their longevity secrets.



Where are the main Blue Zones located?

The main Blue Zones include Ikaria, Greece; Okinawa, Japan; Loma Linda, California; Nicoya Peninsula, Costa Rica; and Sardinia, Italy.



What are the common lifestyle factors in Blue Zones?

Common factors include a plant-based diet, regular physical activity, strong social connections, a sense of purpose, and low stress levels.


What is the role of diet in Blue Zones?

Blue Zone diets are typically plant-based, rich in vegetables, legumes, and whole grains. They often include moderate consumption of lean protein and healthy fats like olive oil or nuts.



How does physical activity contribute to longevity in Blue Zones?

Daily physical activity, often in the form of walking or manual labor, keeps Blue Zone residents active and supports their cardiovascular health, muscle strength, and overall fitness.


Can you explain the importance of social connections in Blue Zones?

Strong social ties provide emotional support, reduce stress, and contribute to overall well-being. Community and family bonds play a significant role in Blue Zone longevity.


What role does a sense of purpose play in Blue Zones?

Having a clear sense of purpose in life has been linked to increased longevity in Blue Zones. It motivates individuals to stay active, engage in meaningful activities, and maintain a positive outlook.


How do Blue Zones manage stress?
Stress reduction techniques in Blue Zones include meditation, prayer, and regular relaxation practices like napping or enjoying nature.



Are there specific longevity practices unique to each Blue Zone?

Yes, each Blue Zone has its distinct practices, such as the "siesta" in Ikaria, the "hara hachi bu" concept in Okinawa, and the emphasis on vegetarianism in Loma Linda.



Can people outside of Blue Zones adopt these principles for a longer life? 

Yes, the principles of Blue Zones can be adopted by anyone, regardless of their location, to improve their overall health and potentially extend their lifespan.