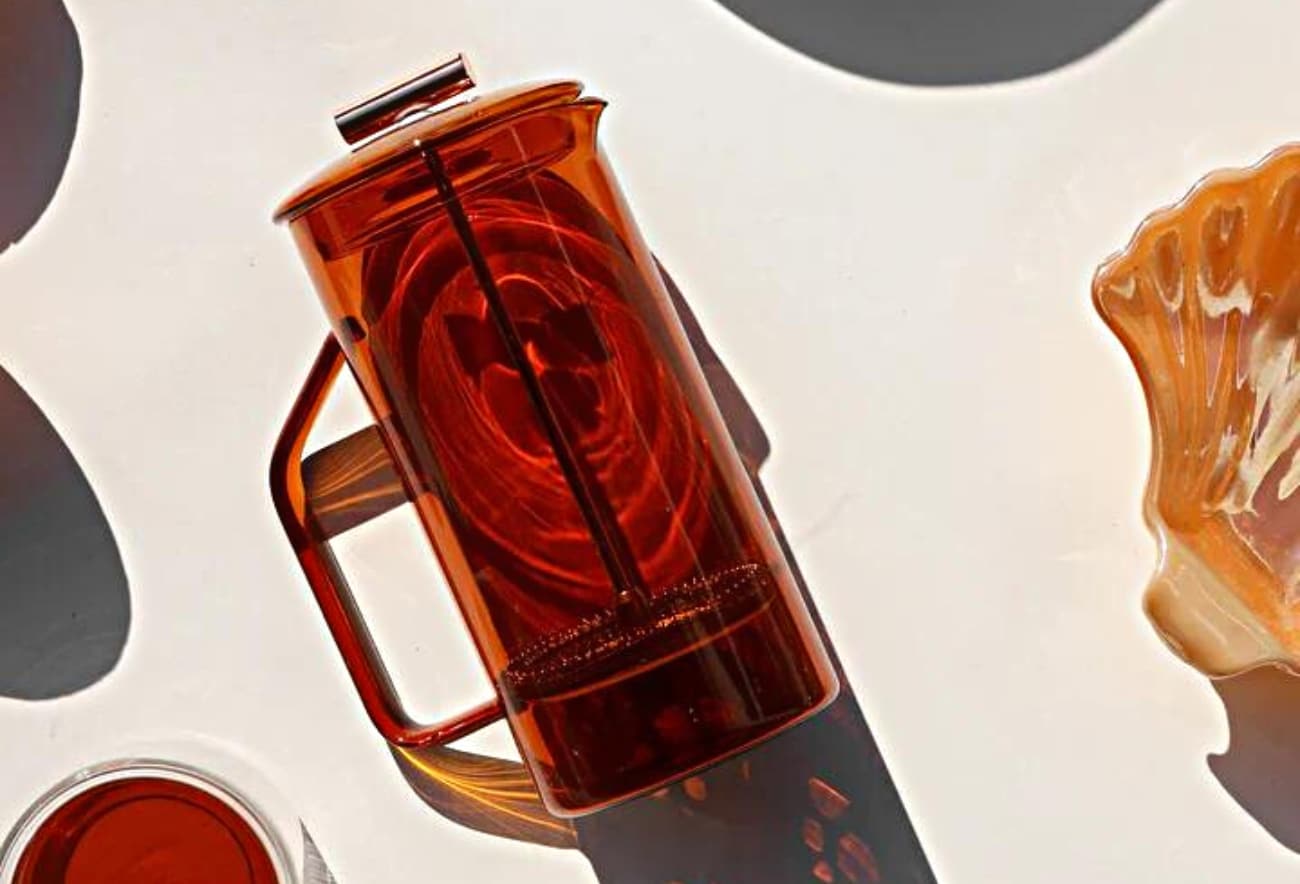 The Best French Press Coffee Makers for the Perfect Brew
A curated collection of the best french press coffee makers to brew the perfect cup every time.
If you're a coffee lover, you know that the quality of your coffee depends on the brewing method and equipment. French press coffee makers are a great way to brew rich and flavorful coffee at home, and with so many options available, it can be overwhelming to choose the best one for your needs. If you're ready to ditch drip coffee, to save you time, we've curated the top French presses based on expert reviews and customer feedback.
Our editors curate our collections against our vetting criteria while also taking into consideration trending products and brands. By shopping our curated collection below, you help support our publication and editors as we may receive a portion of sales.
Keep scrolling to shop the best french presses on the market.
Best French Press Coffee Makers
What to Consider When Purchasing a French Press Coffee Maker
If you're in the market for a French press coffee maker, there are several things to consider before making your purchase. Whether you're seeking a hot cup of coffee or cold brew, here are some factors to keep in mind when finding your favorite french press brewer:
Size
French presses come in various sizes, so consider how much coffee you typically drink and choose a size that suits your needs.
Material
French presses can be made of glass, stainless steel, or ceramic. Each material has its pros and cons, so think about which one would work best for you.
Filter
Look for French presses with a high-quality filter that will keep coffee grounds out of your cup and produce a smooth brew.
Durability
Consider the durability. Does it feature a stainless steel filter that won't rust? Is it an insulated french press? Will it hold up over time with regular use?
Ease of Use
Look for a French press that is easy to use and clean, with simple instructions and minimal parts. Almost all french presses are easy and simple to clean.
Brand Reputation
Research different brands and read reviews from other customers to get an idea of which ones are known for their quality.
Price
Finally, consider your budget. While some models can be quite expensive, there are also affordable options available that still produce great-tasting hot coffee.
Whether you're looking for an affordable option, a unique gift, or a high-end model with all the bells and whistles, all the french presses in this curated collection will meet your needs perfectly. Just pour in hot water and enjoy the brew.
How We Vetted These The Best French Presses
Quality: We selected french presses that utilize premium materials with close attention to detail.
Design: We selected french presses with innovative designs and beautiful details.
Functionality: We selected french presses that prioritized function in their french press designs, including double-walled insulation and durable materials.
Vetting Criteria: We have four core principles for vetting the brands that we feature on our website. Our brand ethos is our guiding principle to ensure that the products we feature align with our values and yours.
Reviews: We only picked french presses with rave reviews from customers. This ensures that you are shopping for products that are not only loved by our curators but are also loved by the rest of the internet.