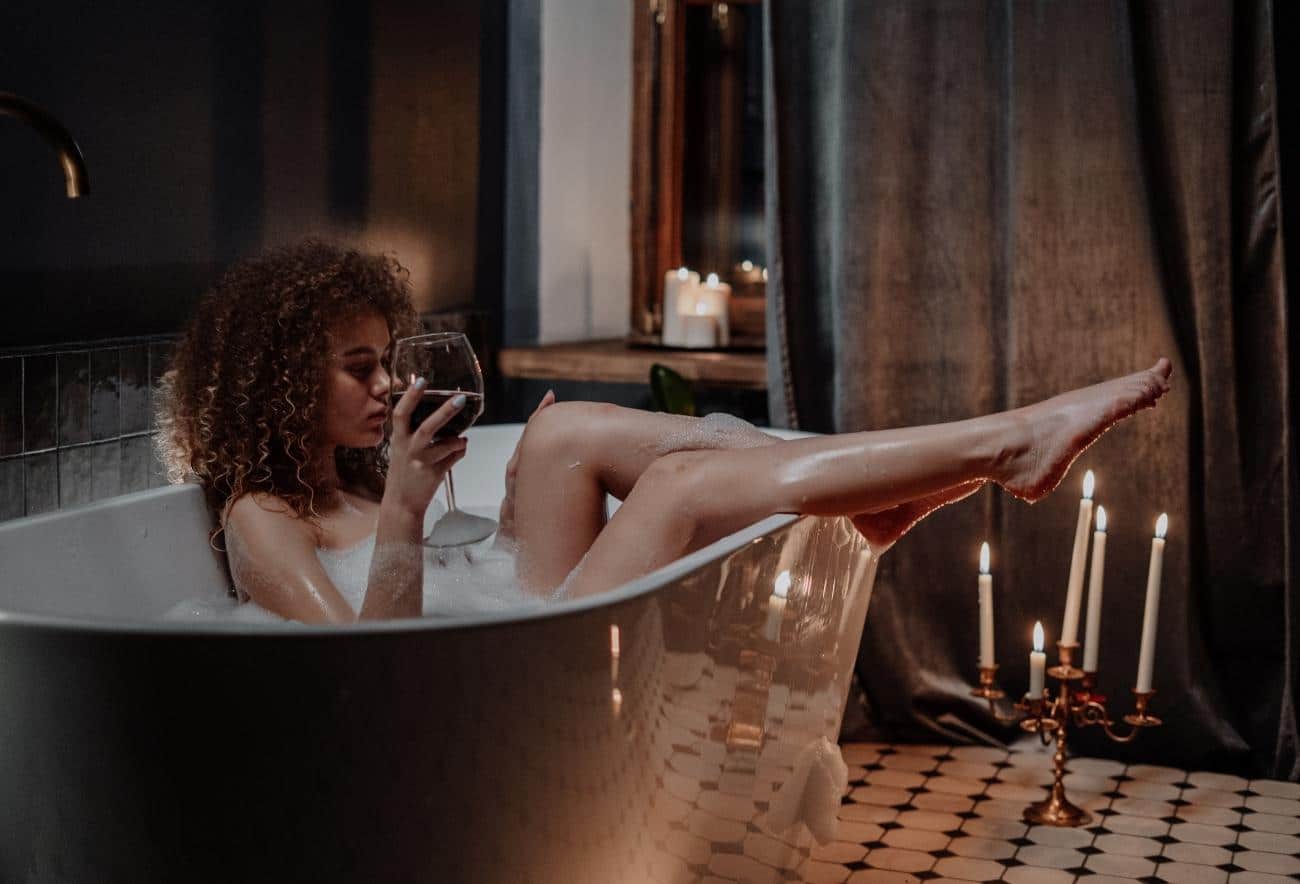 40 Self Care Sunday Ideas to Reset and Recharge
Self Care Sundays are the perfect opportunity to carve out some "me-time" to focus on yourself and your needs. If you're reading this article, you are most likely feeling burned out, overwhelmed, or are simply looking for ways to sprinkle more mindful moments into your weekly routine. While Sundays are typically reserved for relaxation, the growing Self Care Sunday trend takes the concept of a lazy Sunday and gives it purpose.
What exactly is Self Care Sunday?
Self Care Sunday is exactly how it sounds: a day dedicated to taking care of yourself. It's a time to relax, recharge, and focus on your own needs. With so many Self Care Sunday ideas to destress, it's important to consider what self care ideas and activities will help you personally feel rejuvenated.
Whether you go for a simple walk, listen to music, or indulge in a soothing spa treatment, Self Care Sunday is about ensuring that you make practicing self care a priority. Before you stress about adding yet another thing to your to-do list, it's important to note that practicing self care doesn't have to be a huge undertaking. Your Self Care Sunday routine can be as simple as carving out time for a 15-minute activity that brings you joy.
Benefits of Self Care Sunday:
Reducing anxiety
Feeling more energized for your upcoming week
Getting clear on your goals
Learning to be more mindful and in the moment
Better sleep and long-term stress management
Having a more positive mindset
Building your Self Care Sunday Routine to Destress
While self care is important for everyone, it can be especially beneficial for people with anxiety or people who are under a lot of stress. Ultimately, a well-rounded self care routine can help you to better manage your anxiety and improve your overall well-being. With so many self care ideas to help you reset and recharge, it's important to take a personalized approach when building your self care routine.
Steps to Build your Self Care Sunday Routine
When building your Self Care Sunday routine and choosing activities consider the following:
Clear your Schedule.
When building your Self Care Sunday routine, first determine how much time you want to carve out for your self care ideas and activities. If there are any existing obligations on your plate that can be moved to another day, reschedule.
To keep your Self Care Sunday routine free of outside stresses, you want to avoid unnecessary obligations so you can truly indulge in your Self Care Sunday activities.
Understand what reinvigorates you.
Some people need alone time to reset and recharge while others gain energy from social interactions. And of course, some people enjoy a little bit of both. When considering your Self Care Sunday routine, determine the right mix of social activities and alone time that will provide you with the optimal recharge for Monday.
Don't overload your self care routine.
Your self care routine should be a ritual or activity you look forward to and should not be so regimented that it becomes just another obligation. A self care routine is all about listening to your body and giving your mind space to reset.
Curate the little details.
One of the best ways to make your self care activities more enjoyable is to curate the little details. Whether you are going for a walk or simply enjoying a cup of tea, consider ways you can make the experience more special.
For instance, if you are enjoying a cup of evening tea, choose your favorite tea cup, light a candle, and put on music. The most important part of Sunday self care is to create mindful moments that help you destress.
Self Care Sunday Ideas
If you are looking for Self Care Sunday inspiration, these ideas and tips will help you master a good self-care routine.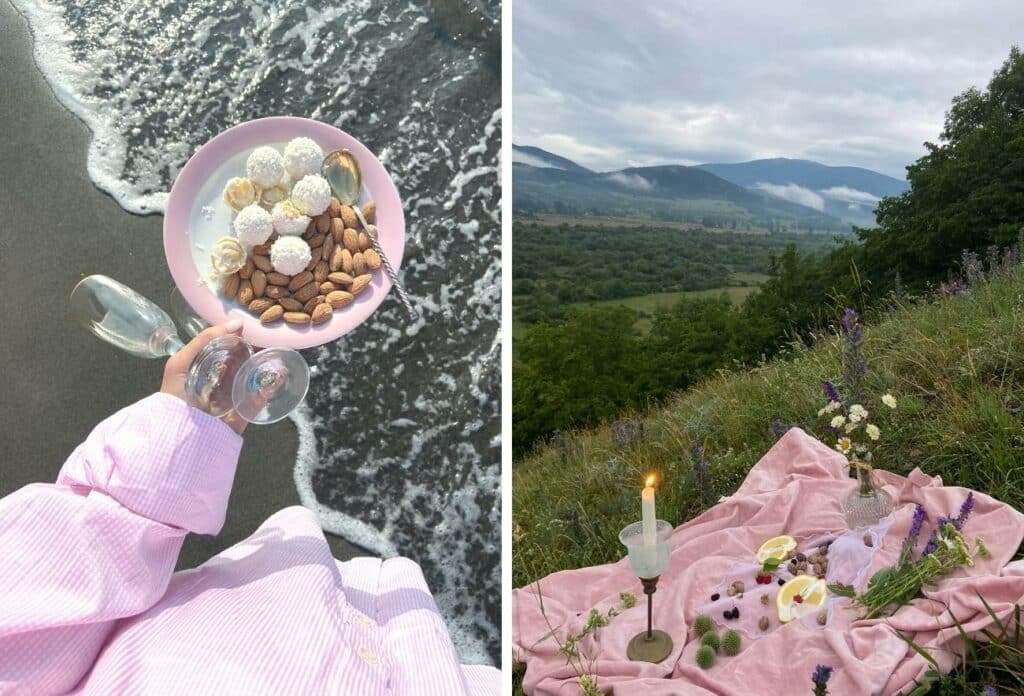 Get outside in nature.
One of the best sunday self care ideas to reduce stress is to spend time in nature. Whether you take a walk in the park, sit by the ocean, or simply admire the trees in your backyard, being surrounded by greenery and getting fresh air can help refresh and rejuvenate you.
Have a relaxing bath.
A hot bath can do wonders for your stress levels. Add some soothing aromatherapy or add a few drops of lavender oil to your bathtub to further relax your mind and body.
Give yourself a facial.
One of the best Self Care Sunday Ideas to relax and unwind is to give yourself a facial. A facial is a great way to pamper yourself and give your skin some much-needed TLC.
Not only are facials a great way to destress, but they also help to improve the health of your skin for a more radiant glow. Just make sure you are using the right products for your skin concerns so that you don't dry out your skin or cause a breakout.
Before starting your at-home facial, be sure to create a relaxing ambiance by lighting a candle and putting on relaxing music.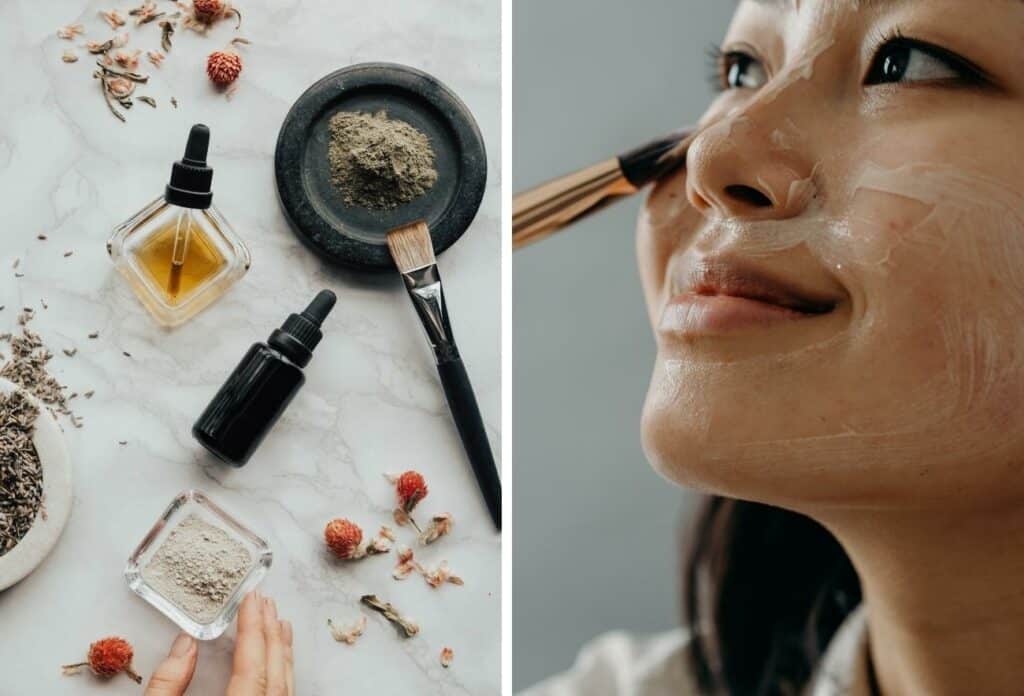 Get a massage.
One of our favorite go-to Sunday Self Care ideas is to get a massage. A deep tissue massage is a great way to release tension in your muscles which will leave you feeling more relaxed come Monday morning. If you don't want to book a professional massage, consider an at-home massager to reap the benefits of a massage without ever having to leave home.
Take a yoga class.
A perfect addition to your Sunday self care routine is a Yoga class. One of the best ways to feel calm and centered, yoga combines deep breathing with gentle stretching and relaxation to help you find zen.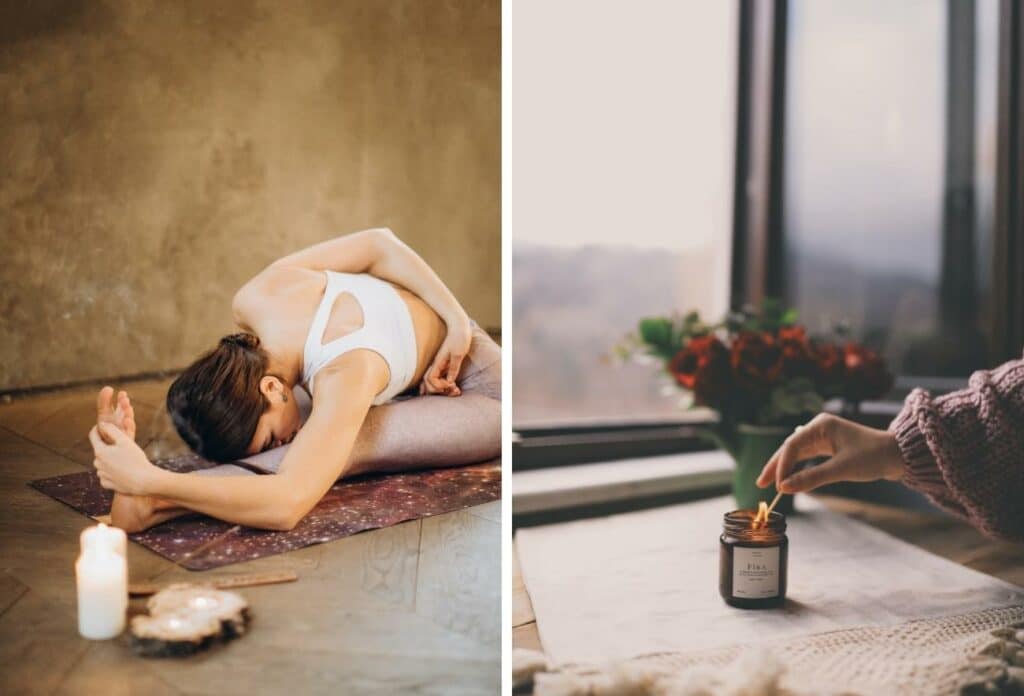 Read a book.
There's nothing like curling up with a good book to take your mind off the stresses of life. Carve out at least 20 minutes to add a new book to your Sunday Self Care routine. Find a cozy nook, make the lighting just right, and escape from reality for a while.
Meditate.
While there are many different self-care activities that can help rejuvenate you, meditation is one of the most beneficial. Meditation has been shown to help reduce stress and improve mental health by clearing your mind, lowering cortisol, and keeping you centered.
Paint or draw.
Art has been used for centuries as self-expression, and recent studies have shown that it can also be used as a way to clear the mind and destress. Even if you aren't artistically inclined, consider paint by numbers, an adult coloring book, or simply let your creativity run wild by sketching and doodling to your heart's desire.
You can even consider a local painting class for beginners where you paint along while sipping a glass of your favorite wine. Pick a painting that matches your decor and you have an instant conversation piece.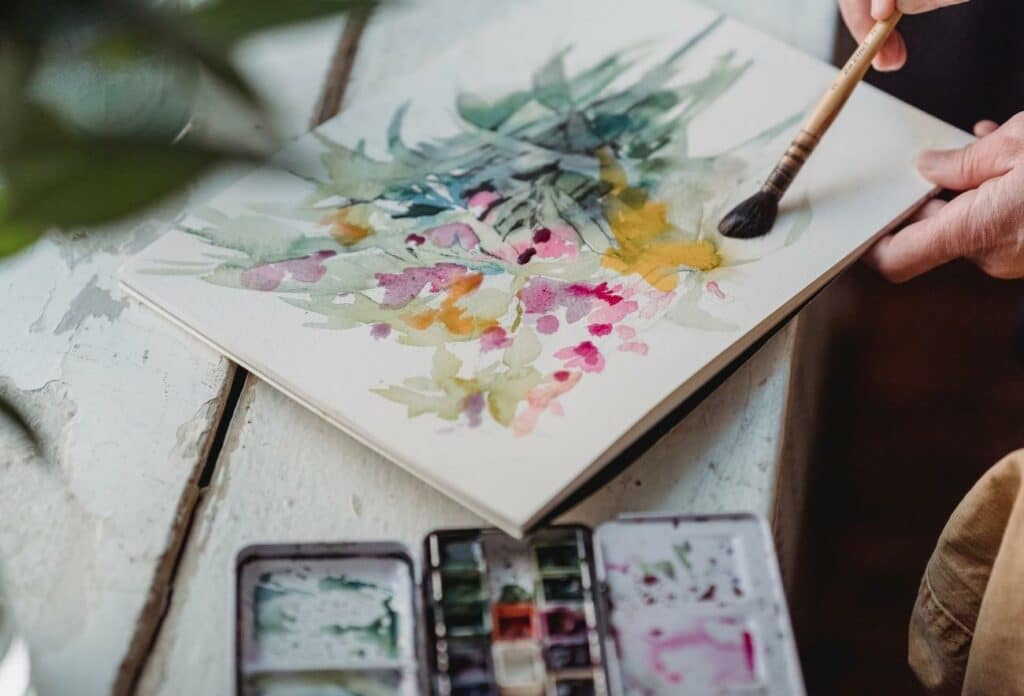 Have a picnic in the park.
To enjoy Self Care Sunday with a friend or partner, consider having a picnic in the park. A picnic is a great way to relax and enjoy nature and enjoy a loved one's company before the hustle Monday brings.
Make a delicious meal.
When it comes to Self Care Sunday ideas, one of the best things you can do is cook a delicious meal. Not only is cooking a great way to relax and de-stress, but it's a great way to relax and indulge in a delectable meal with friends and family. Create a relaxing ambiance by lighting candles, putting on music, and setting an inviting table.
Do a hair or scalp treatment.
Whether you get a professional treatment or do one yourself at home, hair and scalp treatments can help you to relax and destress. Many scalp treatments will moisturize, detox, and nourish your scalp resulting in radiant hair for the week ahead.
Take time to journal.
Journaling is one of the best Self Care Sunday ideas to clear your mind and relax. From simply writing down your thoughts and feelings to writing in a gratitude journal, journaling is a great way to express your emotions. You'll be amazed how simply taking 20 minutes to journal can help you relax and reset for the week ahead.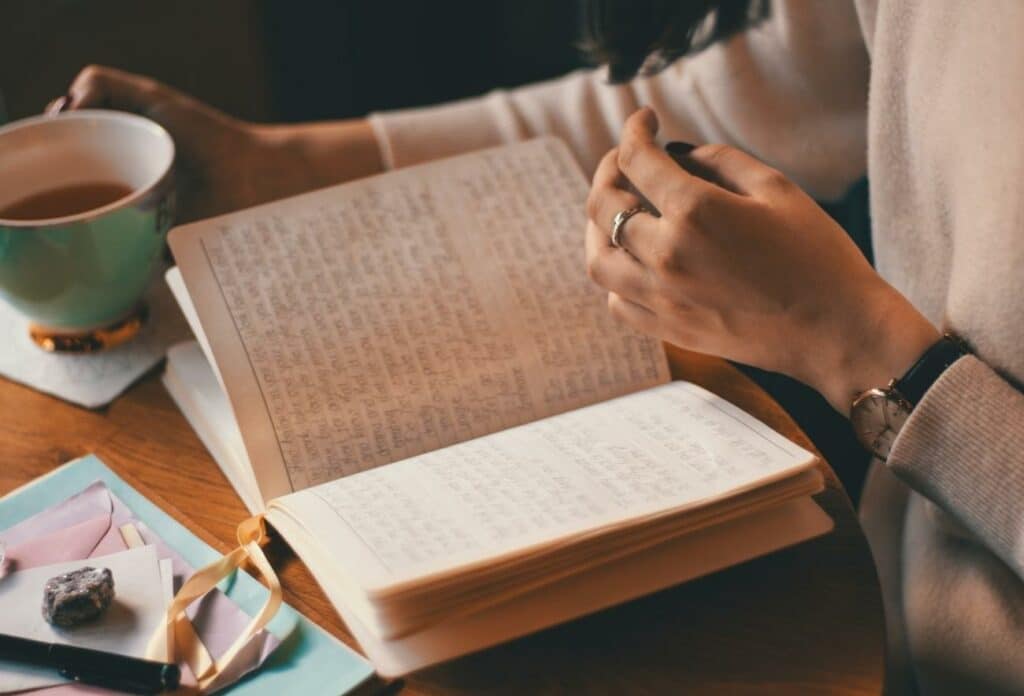 Get crafty.
From pouring candles to knitting, finding a creative hobby will help you achieve a state of flow. This is a mental state that is characterized by complete absorption in the task at hand and a feeling of effortless concentration. You will become so focused on what you're doing that everything else fades into the background making it the perfect way to clear your mind and destress.
Get a manicure and pedicure.
Whether you pamper yourself at a salon or give yourself a manicure and pedicure at home, this is a great Self Care Sunday idea to truly unwind and look great for the week ahead.
Watch your favorite show.
Yes, Netflix and chill can be the perfect Self Care Sunday idea to let your mind relax and practice the art of doing nothing. Binge a new show, watch an old favorite, or immerse yourself in an interesting documentary.
Plan for the upcoming week.
Most people know that planning is important, but few realize just how beneficial it can be for your mental health. Planning not only allows you to organize your time and tasks, but it also helps to reduce stress and anxiety. When you have a plan in place, you take the guesswork out of your week which can leave you feeling more relaxed and ready to tackle your to-do list.
Do some light exercise.
While it may not seem like the most relaxing self care activity, exercise can actually be a great way to reduce stress and improve your mental health. Exercise releases endorphins, which have mood-boosting effects. It also helps to increase energy and reduce fatigue.
Go to a museum.
Museums can be a great way to clear your mind and relax. By immersing yourself in the art on display, you can allow your mind to wander and explore new ideas. Museums often have quiet spaces where you can sit and relax without being disturbed giving you the much-needed time out you deserve.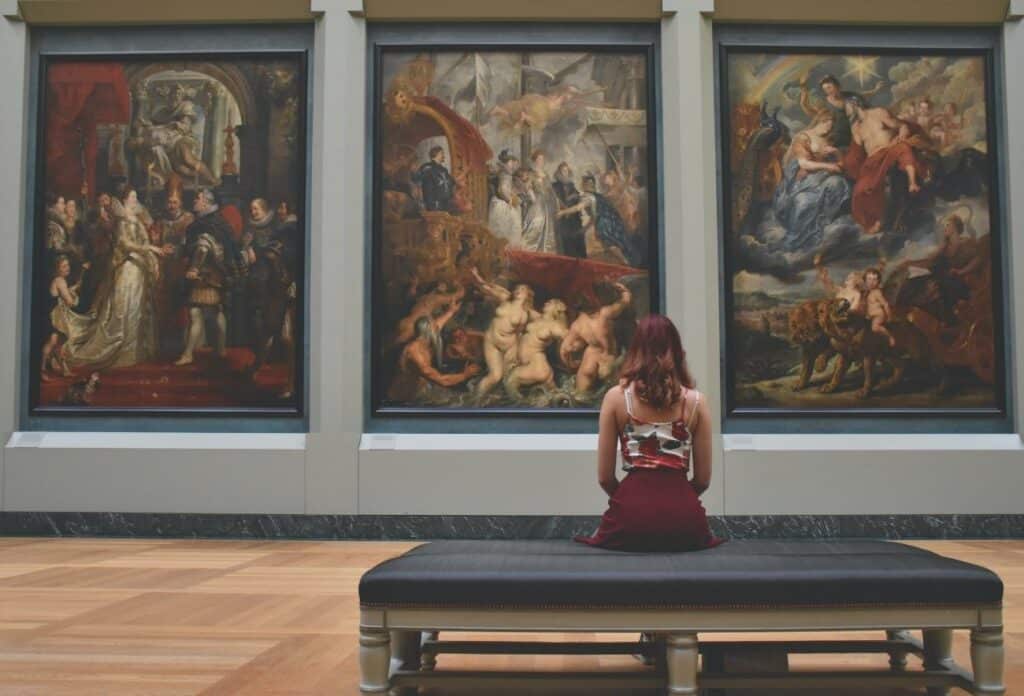 Learn a new skill.
One of the best self-care activities you can do is learn a new skill. When you're learning something new, your mind is completely focused on the task at hand. This allows you to clear your mind and relax without having to worry about your to-do list. Besides self-improvement, learning a new skill can also be rewarding and fun, which makes it the perfect way to unwind before the week ahead.
Organize your home.
While many people view organizing their home as a chore, it can actually be a great way to de-stress and relax. When your home is organized, you know where everything is and you don't have to worry about finding something when you need it. Decluttering your space will help you declutter your mind and takes the stress out of your daily routine.
Meal plan for the week.
Meal prepping on Sundays is a great way to set yourself up for success during the week. By having all of your meals planned and ready to go, you'll be less likely to reach for unhealthy foods or eat out. Added bonus: meal prepping can help you to save money and time.
Make a healthy treat.
Making a healthy treat can be a great way to enjoy an indulgence while still taking care of your body. Try making a simple smoothie bowl with your favorite toppings.
Berry Smoothie Bowl
-1 cup raspberries
-1/2 cup strawberries
-1/2 cup almond milk
-1 tablespoon honey
-Combine all ingredients in a blender
-Toppings of your choice (raspberries, blueberries, granola, nuts, seeds, etc.)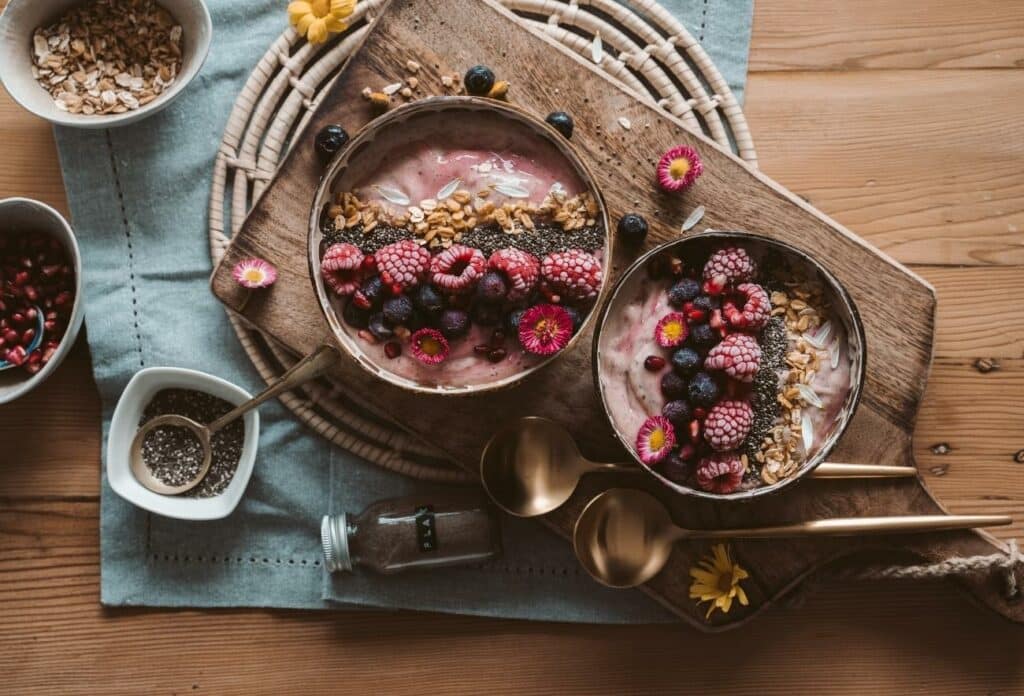 Listen to a podcast.
During your busy week, it can be hard to carve out time to listen to a podcast. Self Care Sunday is a great time to catch up on your favorite podcasts and maybe even learn something new.
Plan your outfits for the week.
Getting ready in the morning and finding the right outfit can be stressful when you are in a time crunch. That's why it's a great Self Care Sunday idea to pour yourself a glass of wine or cup of coffee and plan out your outfits for the week. Look at your schedule and meetings for the week and plan out your outfits for Monday through Friday. Be sure to get creative and have fun by creating new outfit combinations that you've never worn before.
Rearrange a room in your home according to Feng shui principles.
Feng shui is an ancient Chinese art that aims to create balance and harmony in the environment. According to feng shui, when your environment is balanced, it can help to reduce stress and promote a sense of well-being. If you're feeling stressed out, try rearranging a room in your home according to Feng shui principles. You may be surprised at how much it can help reduce your stress levels.
Create a flower arrangement.
Another great Self Care Sunday idea is to buy fresh flowers and arrange them throughout your home. Get creative with different size vases and different color combinations.
Make a new cocktail.
Making a cocktail is a great way to relax and unwind on Self Care Sunday. It's a fun activity that can be enjoyed with friends or family, and it's a great way to experiment with different flavors and ingredients. Grab your favorite drink recipe and get creative.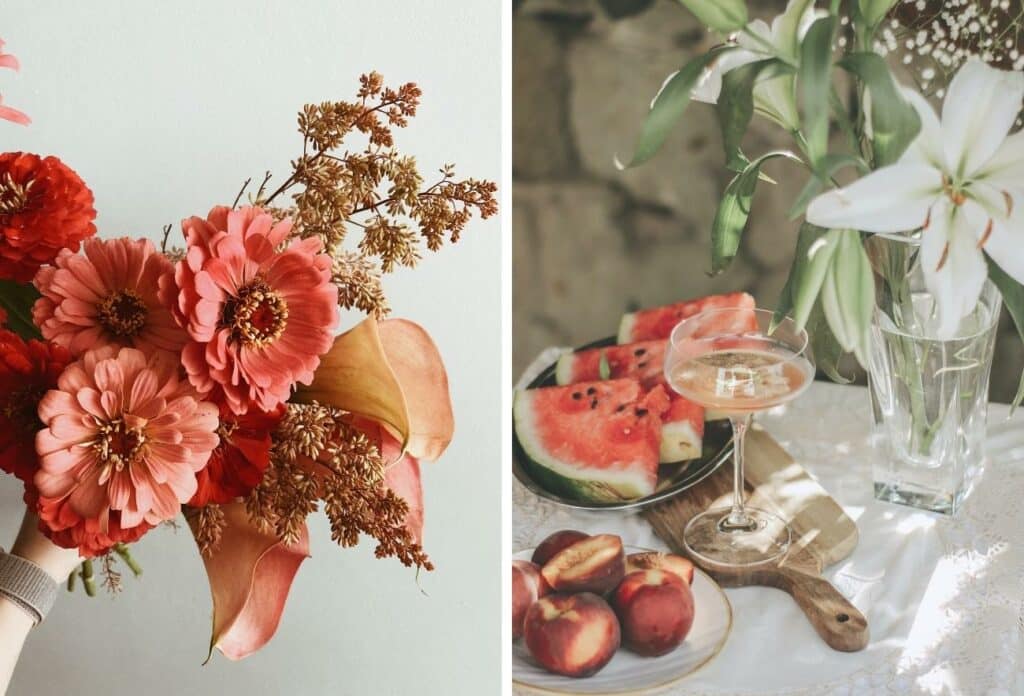 Pickle vegetables.
Pickling vegetables is another great way to relax on Self Care Sunday. It's a simple process that doesn't require much effort, but the results are delicious and satisfying. Plus, it's a great way to use up leftover produce from the week before.
Plant a flower or herb garden.
Gardening is one of the most relaxing activities and can actually lower cortisol levels. In Spring and Summer, consider carving out time on Sunday to plant flowers or herbs in your outdoor garden. You can also purchase an indoor garden to grow herbs and vegetables year-round.
Do a digital detox.
One of the best Self Care Sunday ideas is to take a break from technology. A digital detox can reduce stress and promote relaxation. Too much screen time can cause eye strain and headaches and constant digital engagement makes it difficult to clear your mind and be in the moment.
Go see a movie.
Going to the movies is a great way to relax and forget about the stresses of life. Nothing beats indulging in generously buttered popcorn in a dark, quiet theater. Whether you bring a friend or go solo, going to the movies is an effortless escape.
Explore a new place.
There are local places we always say we are going to visit or make time for but never do. Whether it be wandering a new neighborhood of your city, checking out a new shop or restaurant, or visiting a local winery or brewery, exploring a new setting is a great way to reinvigorate before facing the status-quo Monday morning.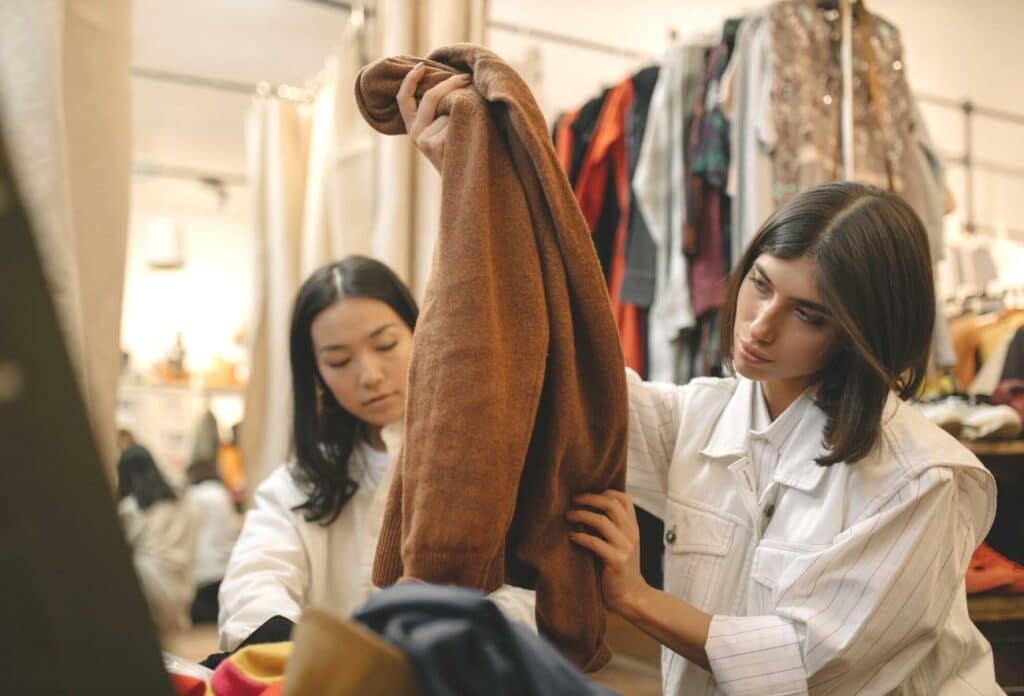 Use a foot mask.
While we already mentioned a manicure and pedicure, take your Self Care Sunday to new heights with a soothing foot mask or foot peel. Often made with ingredients like cucumber, green tea, and lavender oil, a foot mask will soothe and soften your feet while reducing inflammation. If you tend to suffer from achy or tired feet, this self care activity will feel like a lifesaver.
Host a potluck dinner party.
One of the best Self Care Sunday ideas is to host a potluck dinner party. This is a great way to gather your friends and family together for a fun and relaxing evening. Plus, it's a great way to try new foods and recipes.
Enjoy a cup of loose-leaf tea.
Indulging in a cup of quality, loose-leaf tea is one of the most soothing and relaxing activities there is, and rightfully so, as tea has been shown to reduce stress levels and promote relaxation. There are many different types of tea to choose from, each with its own unique flavor and health benefits. A great place to start is with chamomile tea, lavender tea, and lemon balm tea that are known to reduce stress. Take some time to experiment with different types of tea until you find your favorite.
Make a homemade facial scrub.
A relaxing Self Care Sunday activity is to make your own facial scrub. Facial scrubs are great for exfoliating and cleansing your skin. They can also help to moisturize the skin and promote cell turnover. With so many different recipes for homemade facial scrubs, it's important to find one that suits your skin type and needs.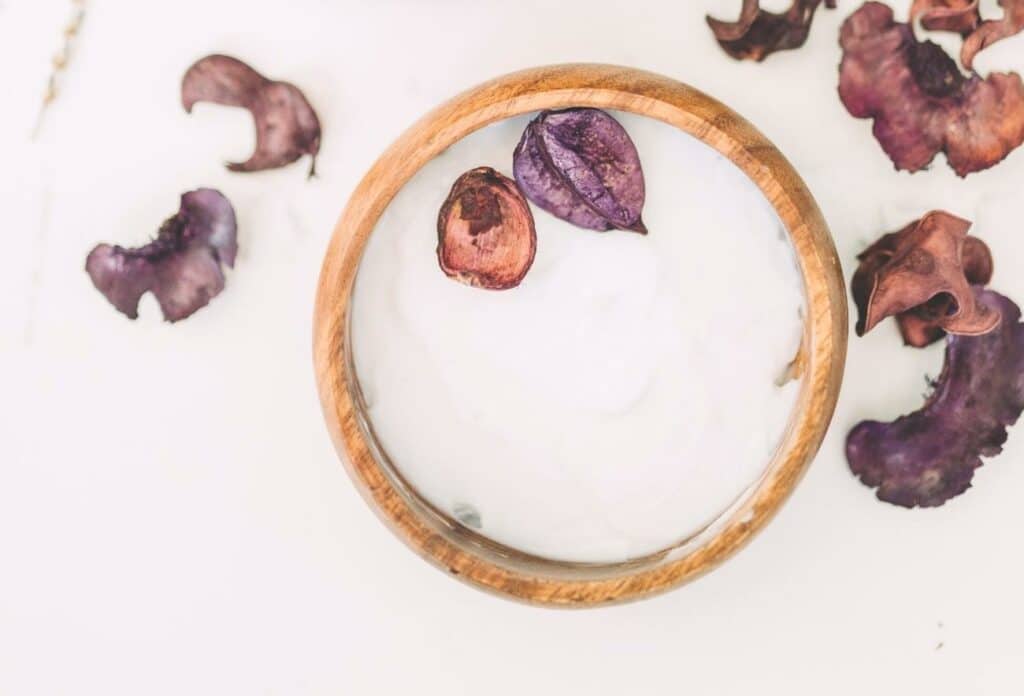 Stretch.
One of the most underrated activities, stretching helps to improve flexibility, circulation, and posture. It can also help to relieve tension and stress. In addition, stretching is a great way to increase your range of motion and enhance mobility.
Create a Sunday ritual.
A great way to make every Sunday a Self Care Sunday is to create an ongoing ritual such as having family dinner, creating a Sunday grooming routine, or attending a fitness or yoga class every Sunday. Find a Sunday routine that will bring you joy and you will look forward to each week.
Plan goals for your future.
Another Self Care Sunday activity idea is to reflect on your life and set goals for the future. When you have a goal, your focus shifts from the things that are causing you stress to the life you want for yourself. Carve out time to reflect on each area of your life and set goals for your personal life, career, and overall life aspirations.
Do nothing at all, guilt-free.
Sometimes the best self care is to simply do nothing. We are so busy running around and trying to do everything that we don't take the time to just relax and enjoy life. Kick back, relax, and simply be.
Setting a Good Baseline for Self Care Sunday
Overall, no matter what Self Care Sunday activity you choose, it's important to always make sure you are getting enough sleep, drinking enough water, and making time for yourself. Getting a good night's sleep is essential for reducing stress levels while proper hydration is key to keeping your body balanced.