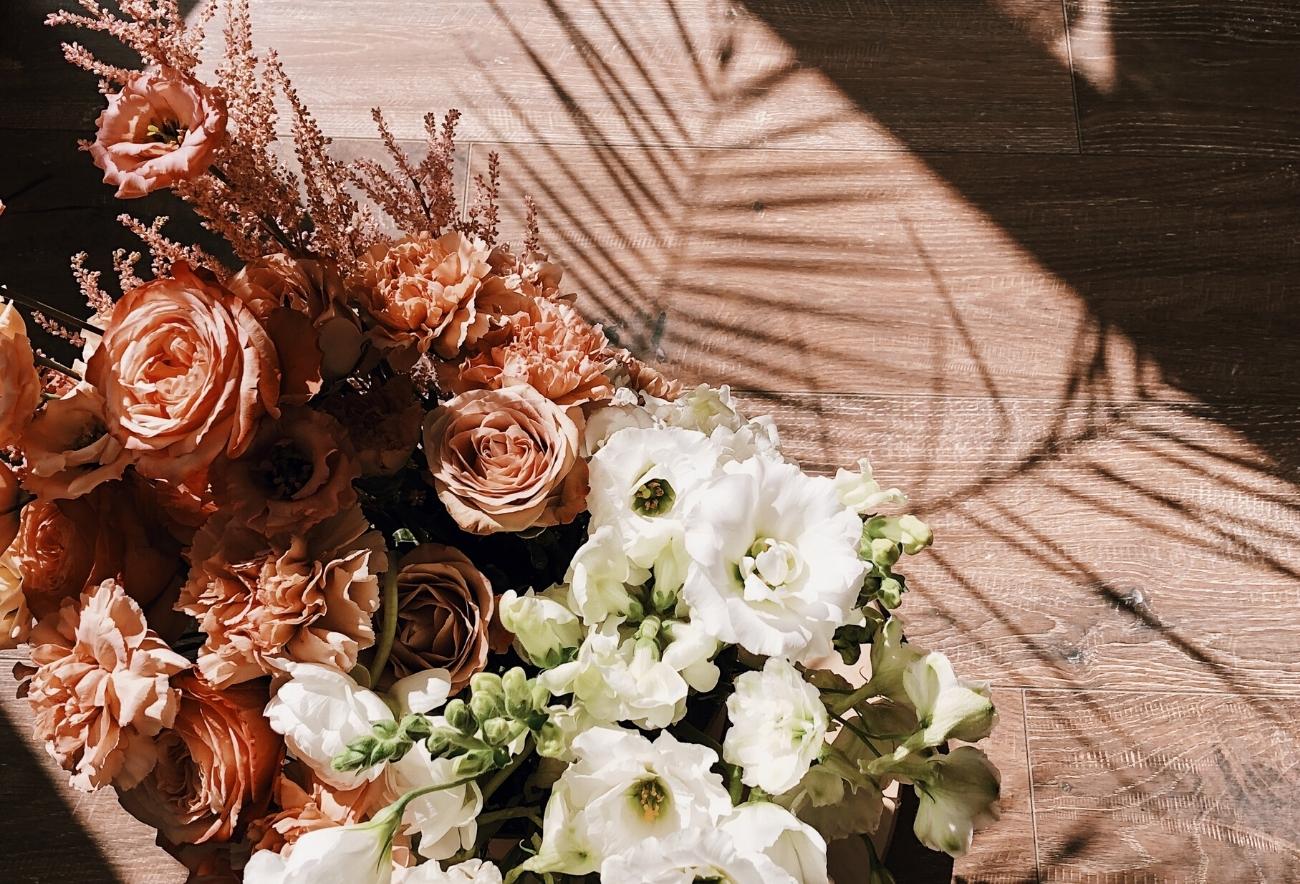 5 Best Flower Arranging Books for Beginners and Beyond
Exploring the best flower arranging books can be a great way to immerse yourself in the art of creating breathtaking bouquets. Flowers add dimension, color, and subtle fragrance to change the mood of any setting, and a beautiful bouquet can truly transform any space. If you've been wanting to learn the art of flower arranging, or if you are simply looking for some new bouquet ideas, these flower arranging books will teach you everything from the basics to more advanced techniques.
Here are the 5 best flower arranging books to add to your library.
Flower School: A Practical Guide to the Art of Flower Arranging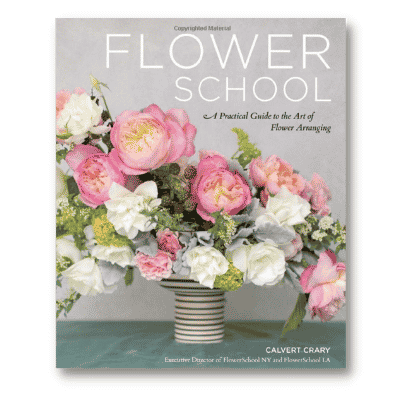 FlowerSchool New York is one of the world's premier institutes for floral design offering career development courses and exclusive masterclass programs taught by celebrated master florists. Now, for the first time, FlowerSchool Executive Director Calvert Crary published a flower arranging book that will make it possible for even the greenest at-home arrangers to create gorgeous, Instagram-worthy bouquets. This hands-on, comprehensive guide provides readers with step-by-step instructions that cover all the most crucial aspects of flower arranging.
Why It's Unique
This book gives you access to the knowledge from masterclass programs of the world's most renowned florists. This flower arranging book is perfect for anyone who wants to learn the most crucial aspects of floral design A-Z.
---
---
The Flower Recipe Book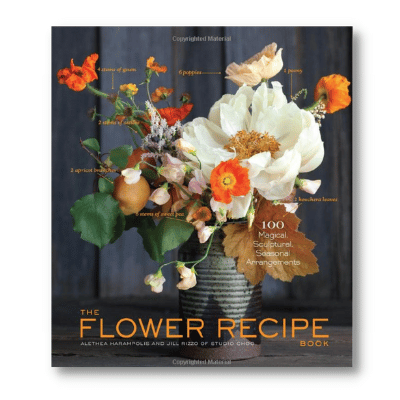 One of the best flower arranging books, flower arranging has never been simpler or more enticing. The women behind Studio Choo, the hottest floral design studio in the country, have created a flower-arranging comprehensive guide for today's aesthetic. Filled with an array of stunning, easy-to-find flowers, it features 400 photos, more than 40 step-by-step instructions, and useful tips throughout.
Why It's Unique
The flower arrangements in this book are presented in recipe format conveying exactly how many of each flower or element should be in each bouquet. It even includes suggestions for suitable containers and vases for each flower recipe.
---
---
On Flowers: Lessons from an Accidental Florist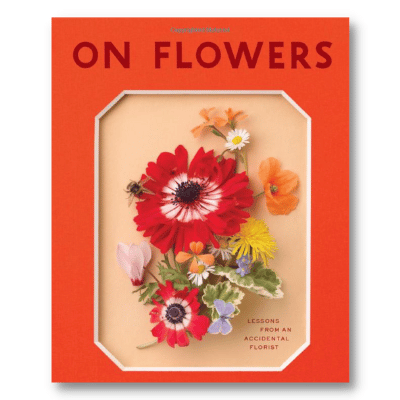 If you want to learn the art of flower arranging, there's no better place to start than Merrick's On Flowers. In this flower arranging book, Merrick reveals all her best-kept secrets, from selecting materials to mastering pleasing proportions. She also takes readers on her own journey, observing flowers in New York City and at her family's summer home in rural New Hampshire, working on a flower farm off the coast of Washington State, and studying ikebana in a jewel-box flower shop in Kyoto.
Why It's Unique
The author takes readers on her personal journey through gorgeous imagery and personal anecdotes while educating her audience with critical tips and tricks for floral arranging. This flower arranging book is perfect for anyone with an appreciation for personal storytelling. A true love letter to flowers, it also makes the perfect sentimental gift for any flower lover.
---
---
Modern Ikebana: A New Wave in Floral Design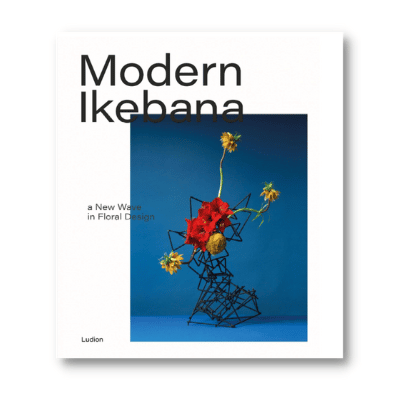 Ikebana is a Japanese art form that emphasizes simplicity and natural beauty in the arrangement of flowers. Since its origins in the sixth century, ikebana has been as much a philosophy as an art, with its roots in Zen Buddism and a reverence for nature.
This book showcases a new wave of floral artists, from Tokyo to New York. The authors Victoria Gaiger and Tom Loxley have interviewed the most exciting young florists working today about their art and inspiration. It includes an introduction to the history and evolution of Japanese floral art and an illustrated glossary of flowers and plants.
Why It's Unique
This flower arranging book features the personal stories of florists from around the world and various approaches to Ikebana, the Japanese art form of flower arranging. This book is perfect for anyone interested in taking a deep dive into Ikebana.
---
---
The Flower Expert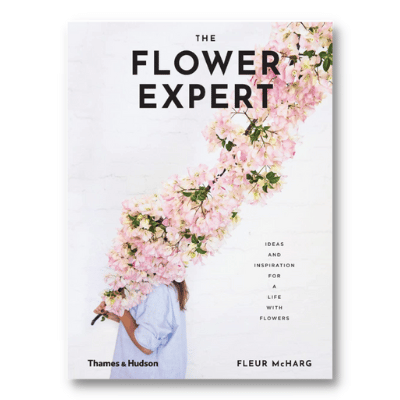 Fleur McHarg has cultivated a lifelong obsession with flowers, their colors, shapes and, uses. With more than twenty-five years of experience in creating unique floral arrangements for every kind of event imaginable, McHarg demonstrates how breathtaking floral displays are created. She explains why certain arrangements work while others don't, offers tips on color selection and color blending, and reveals her favorite flowers to use for each occasion.
Why It's Unique
This flower arranging book features beautiful imagery with the main focus on when to use flowers for each occasion. This book is perfect for anyone who already has a base knowledge of floral arranging or is looking to explore becoming a florist as a profession.
---
---
If you enjoy one of our curated selections, support our publication by making a purchase through one of our links as we receive a portion of sales.