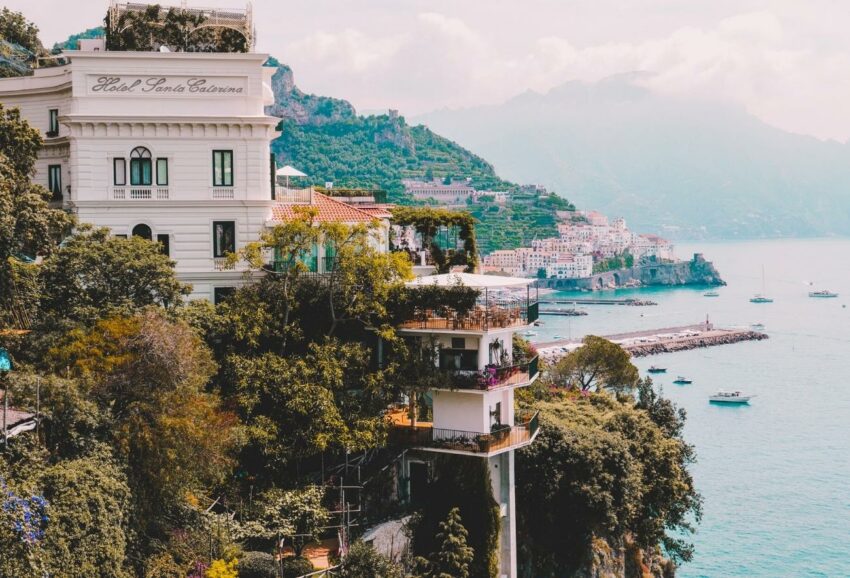 5 Best Hidden Gems on the Amalfi Coast in Italy
The Amalfi Coast is in Southern Italy and includes the towns of Amalfi, Positano, and Sorrento. This beautiful area is a popular vacation spot, with hundreds of tourists visiting the coast.
Visiting the Amalfi Coast in Italy is an extraordinary experience. There are so many things to see and do, but for a truly unique experience, it's important to make time to explore some secret spots on the Amalfi Coast during your visit.
If you are planning a trip here, you may be looking for some non-touristy things to do on the Amalfi Coast. Keep reading to discover these 5 hidden gems on the Amalfi Coast.
Conca Dei Marini
You can discover this charming fishing village between the cities of Amalfi and Positano. This small town rests at the base of a cliff by a bay that leads out into the Tyrrhenian Sea.
Within this town is a colossal 100-foot cave called the Grotta Dello Smeraldo. This name comes from the stunning emerald-green water it holds. While in Conca Dei Marini, don't forget to visit their 16th-century sea watchtower and enjoy their beautiful and quiet beaches. 
Grotta Dello Smeraldo
Furore Fjord
Not far from Conca Dei Marini is the beautiful town of Furore. This town is one of the best secret places along the Amalfi Coast.
Inside the town of Furore is what's called the Furore Fjord. This is a small hidden beach on the Amalfi Coast. This beach is visible from a scenic bridge and can be reached by traveling down a long staircase. This tiny inlet has beautiful crystal waters along the beach. Majestic and lush cliffs also surround it. The Furore Fjord is a sight you must see during your Amalfi Coast trip.
Monastero Santa Rosa
This luxurious hotel and spa was originally a monastery built during the 17th century. Located in Conca dei Marini, this 20-room hotel is the perfect place to stay during your vacation.
Staying at the Monastero Santa Rosa provides an experience like no other. This hotel houses a lavish spa that will pamper and spoil you during your stay. 
Monastero Santa Rosa Spa
Visit their Michelin-starred restaurant Ristorante il Refettorio for a taste of authentic Italian dishes. They use garden fresh produce and local meat and seafood to prepare incredible meals.
Relax in their infinity pool and enjoy the breathtaking view of the Amalfi Coast.
Atrani
This quaint little city is possibly the least touristy town on the Amalfi Coast. Atrani sits in between massive cliffs and picturesque aquamarine waters. The cobbled streets and beautiful buildings are a display of the beauty and history of this town. Make sure to visit the Church of San Salvatore del Birecto and witness its stunning Romanesque architecture.
However, the best thing about Atrani is being able to spend your day on the most secluded beaches of the Amalfi Coast. Soak up the sun and enjoy the cool water while in this charming town.
Praiano
Praiano is another small fishing village that doesn't experience an abundance of tourism. This town is filled with colorful houses and surrounded by gorgeous cliffs. It also has one of the best secret beaches on the Amalfi Coast, the Marina Di Praia.
Marina Di Praia
This village is known for having dozens of stairways that will take you to one of the greatest Amalfi Coast viewpoints. Praiano also has the best sunset in the Amalfi Coast. You can spend the day exploring this enchanting town and enjoy the stunning sunset in the evening. It's a perfect way to spend a day in Italy.
Wondering what to wear for your upcoming trip to the Amalfi Coast? Check out our Amalfi Coast Style Guide.