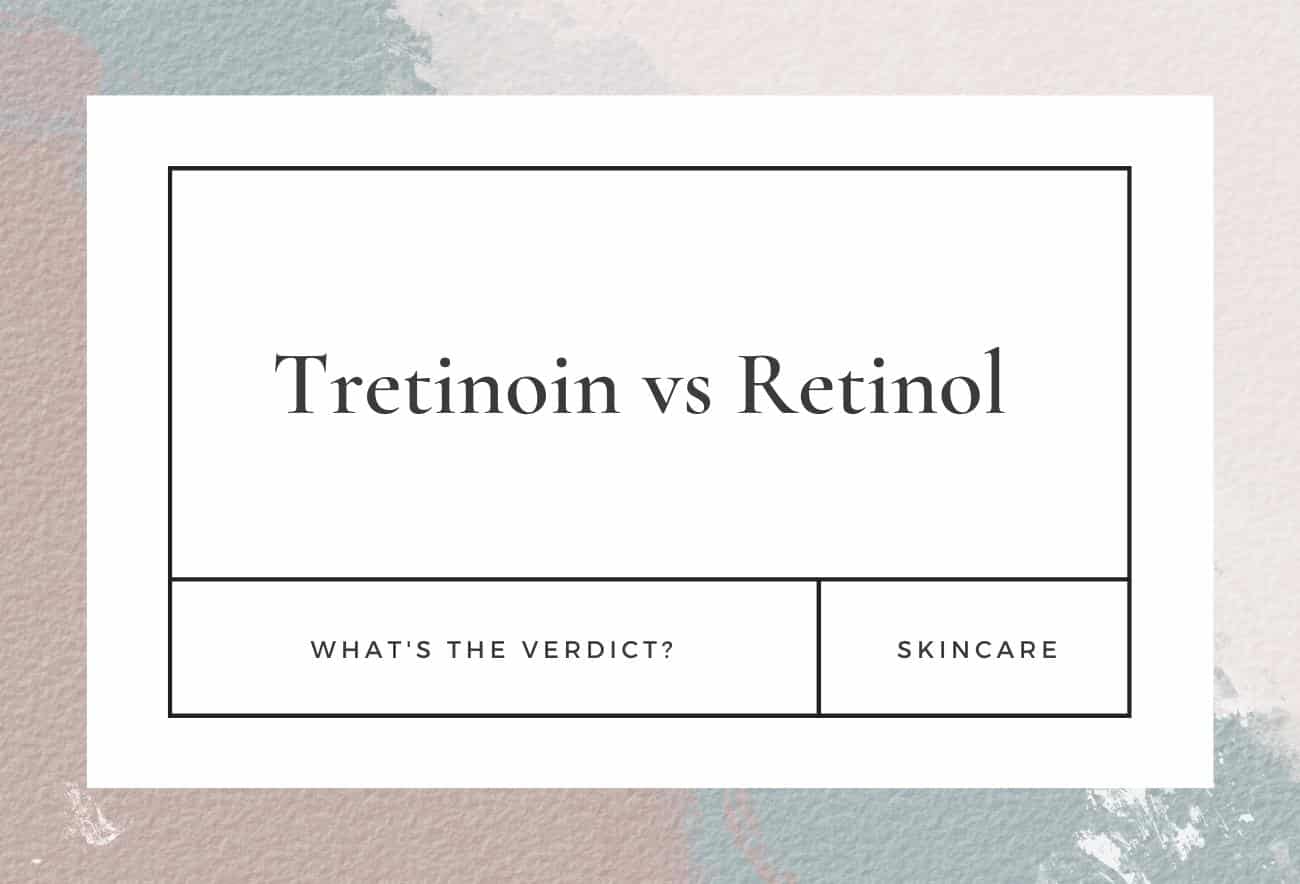 Tretinoin vs Retinol: Key Differences & Benefits for Anti-Aging
When exploring skincare treatments like topical retinoids, it's important to understand the key differences between tretinoin vs retinol. This ensures you are incorporating the right skincare products into your skincare routine to maximize the benefits for your skin type.
Retinol and tretinoin are Vitamin A derivatives used as topical retinoids to treat various skin conditions. Both have been clinically proven to treat skin aging and photodamage (sun damage) thanks to their ability to stimulate collagen growth, speed up skin cell turnover, and decrease inflammation.
Whether you have sensitive skin and are looking for the right retinoid for your skin type, or are simply here to discover skincare products that combat the signs of aging, read on to discover the main differences and benefits of retinol and tretinoin.
---
IN THIS ARTICLE
Select a topic to skip to that section.
---
Retinoids in Skincare: What are Tretinoin and Retinol?
First, it's important to understand that both retinol and tretinoin are topical skincare treatments called Retinoids. Retinoids are a class of compounds that contain derivatives of vitamin A. They are commonly used in the treatment of skin conditions such as acne, wrinkles, and hyperpigmentation. If your skincare routine doesn't include a retinoid, your skin may be seriously missing out.
Retinoid Treatment
Retinoids work by increasing cell turnover in skin cells, which helps to improve texture and skin tone. In addition, retinoids can also help to unclog pores and reduce inflammation. There are many different types of topical retinoids available on the market with a variety of benefits including tretinoin, retinol, adapalene, isotretinoin, tazarotene, and retinyl palmitate.
While some are a prescription retinoid used as an acne treatment, others are utilized in topical creams and skincare products as an active ingredient to reduce skin aging.
Tretinoin vs Retinol: Understanding the Role of Retinoic Acid
A fundamental difference between tretinoin vs retinol is that tretinoin is retinoic acid. Retinoic acid is a metabolite of Vitamin A found in our bodies. This means that when you use tretinoin as a topical retinoid, your body recognizes it as retinoic acid already found in the body, so you can immediately begin reaping the anti-aging benefits.
On the other hand, topical retinoids used in everyday skincare products like retinol have to be converted into retinoic acid by the body. This means it will take time for a retinol treatment to be converted into retinoic acid which will make the retinol treatment take longer to be effective against skin aging.
Tretinoin vs Retinol: What are the key differences between Tretinoin and Retinol?
Key Differences Between Tretinoin and Retinol
A key difference between Tretinoin vs Retinol is that Tretinoin is a prescription medication while retinol is available over the counter. While both topical retinoids have been found to be effective in the treatment of skin aging, and photodamage (damage from the sun), Tretinoin is 20x more potent than Retinol and will show faster results, especially when it comes to reducing fine lines and wrinkles.
| TRETINOIN | RETINOL |
| --- | --- |
| Need a prescription | Over the counter |
| 20x More Potent than Retinol | Less Potent than Tretinoin |
| Retinoic Acid for faster action | Needs to convert to Retinoic Acid |
| BOTTOM LINE: | BOTTOM LINE: |
| Overall faster results | Overall better for sensitive skin |
*Both tretinoin and retinol have the power to achieve the same results, retinol simply takes longer.
Retinol
Since Retinol is an over-the-counter retinoid, it doesn't require a prescription. Retinol is a common ingredient in many over-the-counter skin care products focused on treating fine lines and wrinkles.
It's important to note that over-the-counter Retinol is the precursor to tretinoin which means it goes through several conversion steps before it becomes pure tretinoin. This makes retinol less potent and causes it to be less stable, giving it shorter shelf life.
While OTC Retinol has less potency than Tretinoin, it's still an effective treatment against skin aging. For people with sensitive skin, the potency of Retinol may have its benefits despite having to wait longer to see results. Because retinol is less potent, it can cause less skin irritation and is less likely to dry out the skin.
Tretinoin
The brand name for Tretinoin is Retin-A.
A synthetic form of Vitamin A, tretinoin (Retin-A) is only available through a prescription. With higher potency than retinol, tretinoin is more effective in acne treatment and will achieve faster results when treating the signs of skin aging. In fact, Tretinoin (Retin-A) is the only FDA-approved retinoid to treat photoaging which means it's approved for reversing the signs of aging due to sun damage including fine lines and wrinkles and uneven skin texture.
Overall Benefits of Retinol and Tretinoin
The overall benefits of retinol and tretinoin are:
Diminishes fine lines and wrinkles
Increases skin cell turnover for smoother, brighter skin
Unclogs pores
Lightens dark spots
Improves uneven skin tone and skin texture
Unlike retinol, Tretinoin can be used as an acne treatment
Benefits of Retinol and Tretinoin for Anti-Aging
Both retinol and tretinoin (Retin A) are effective at reducing the signs of aging including reducing fine lines and wrinkles, improving skin tone and skin texture, reducing hyperpigmentation, and minimizing pores.
Tretinoin and Retinol Increase Collagen
Both tretinoin (Retin A) and over-the-counter retinol have been shown to increase collagen production, a key way to improve the appearance of skin aging. In fact, a study conducted on The Restoration of Collagen Formation in Photodamaged Human Skin by Tretinoin uncovered that prescription tretinoin increased collagen production by as much as 80% in a little under a year (10-12 months).
Below is a more in-depth analysis of the benefits of retinol and tretinoin.
Tretinoin and Retinol to Reduce Wrinkles
Collagen and reducing dead skin cells are critical factors in anti-aging skin care treatments to reduce fine lines and maintain a youthful glow.
According to the journal of cosmetic dermatology, a scientific study on the effects of retinoic acid and retinol on the human skin revealed that four weeks of retinoic acid (tretinoin) and retinol treatments increased epidermal thickness and collagen.
After 12 weeks of retinoic acid (tretinoin) and retinol application, facial image analysis showed a significant reduction in facial wrinkles.
This study showcases the power of tretinoin (Retin A) and OTC retinol active ingredients for treating fine lines in any skincare regimen.
Tretinoin and Retinol for Smoother, More Hydrated Skin
When dead skin cells linger, the result is dull and dehydrated skin. Retinol and tretinoin pack strong exfoliating powers to reduce dead skin cells and make skin smoother and brighter. The magic happens when these retinoids increase glycosaminoglycan (GAG) such as hyaluronic acid.
A star ingredient in skin care, GAGs like hyaluronic acid keep skin hydrated and smooth.
Tretinoin and Retinol for Cleaner, Smaller Pores
Skincare products and makeup can cause pores to clog. By speeding up cell renewal, these retinoids exfoliate the skin and clear out debris to refresh the skin and diminish pores. Unclogging pores is also essential in treating acne.
Tretinoin and Retinol for Hyperpigmentation and Uneven Skin Tone
A common issue with photodamaged skin is hyperpigmentation (dark spots). According to a scientific study published in the Aesthetic Surgery Journal, Retinoids cause dispersion of the melanin granules in the epidermis, which helps reduce hyperpigmentation in treated areas.
Tretinoin Has Faster Anti-Aging Benefits
According to studies published by The Clinical Interventions in Aging, the application of high-strength tretinoin resulted in improvement of fine lines, hyperpigmentation, elasticity, hydration, and resulted in new collagen production in as little as 4-6 weeks.
These retinoid studies revealed it takes an average of 12 weeks to achieve the same anti-aging results with Retinol. That's 2 to 3 times faster anti-aging results with tretinoin.
Overall, is Tretinoin or Retinol better?
Tretinoin for Faster Results
With 20x more potency, tretinoin will achieve faster results when treating the signs of aging and is an approved prescription retinoid to treat acne. However, the potency of the medication tretinoin can be harsh for sensitive skin types, so it's important to consult a healthcare professional or dermatologist to see if tretinoin is the right prescription for you.
To lessen the harsh effects of Tretinoin, combine it with a nourishing moisturizer, and be sure to wear sunscreen.
Retinol for Sensitive Skin Types
On the other hand, Retinol is a popular ingredient in cosmetic dermatology to treat fine lines, and retinol products can be easily purchased over the counter. Retinol has the same anti-aging benefits as tretinoin but results take longer due it its lower potency. The body also has to convert retinol into retinoic acid to reap the benefits of the active ingredient – all of which results in a longer timeline for the anti-aging benefits to take shape.
However, retinol products are typically less harsh than tretinoin on the skin due to their lower potency. So if you are worried about your skin's sensitivity or simply want to test the waters, buying an over-the-counter retinol product may be the way to go.
If you are considering using either tretinoin or retinol to treat your skin, it is important to seek professional medical advice.
Tretinoin Products to Consider
If you are ready to explore the benefits of Tretinoin and elevate your skin care, these online brands provide a personalized prescription from certified dermatologists. This allows you to easily get started with a tretinoin prescription that's right for you without ever having to set foot in a doctor's office.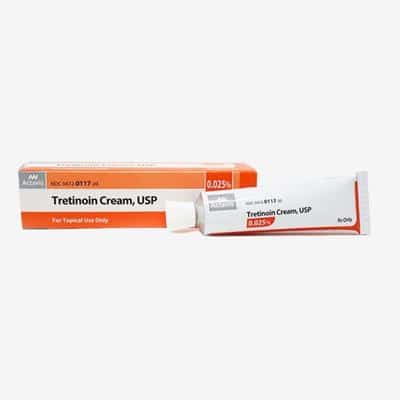 NURX
With NURX, you can get Tretinoin (Retin-A) prescribed by a medical provider online to receive a 3-month supply for $90. You can simply select tretinoin on their website, or get guidance from their medical team on what prescription is best for you. In this step, you will answer a few questions to ensure you are getting the right prescription. Next, a Nurx provider in your state will review your request and write a prescription, if appropriate.
Finally, you get to enjoy free delivery with your medication delivered in a discreet package with no added costs.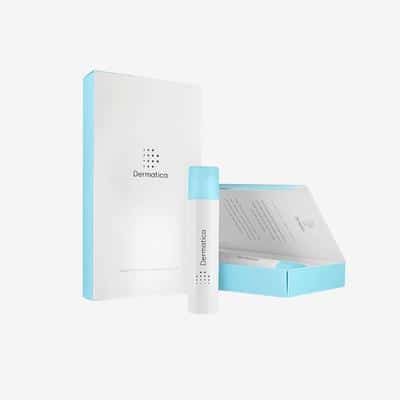 Dermatica
For a more personalized approach, Dermatica allows you to conveniently obtain a tretinoin prescription after you answer a few questions and provide images to be reviewed by one of their dermatologists. The dermatologists on Dermatica's platform are a global team of experts who will personally analyze your skin and design a custom treatment plan to achieve your goals. Your personalized formula will be shipped every 28 days, so you never have to worry about running out. Personalized treatment with personal care, Your Dermatica dermatologist is along for your skin journey with ongoing support as your skin improves.
Retinol Products to Consider
If you rather reap the anti-aging benefits of retinol, there are many premium quality options on the market.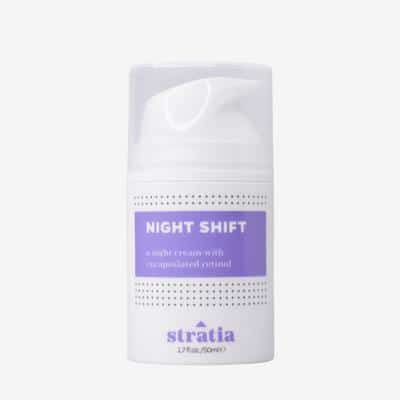 Night Shift by Stratia
If you've never used retinol before, Night Shift by Stratia is a great introduction with a moderately lower, but still very effective concentration at 0.15%. What makes this topical even more effective is that the retinol in this formula is encapsulated which allows it to penetrate deeper layers of the skin. Suitable for all skin types, the retinol is also supported by antioxidant-rich squalane and marula oil, as well as skin-conditioning panthenol. There are also soothing Centella Asiatica and allantoin alongside skin-restoring ceramides and cholesterol to help balance the effects of the retinol.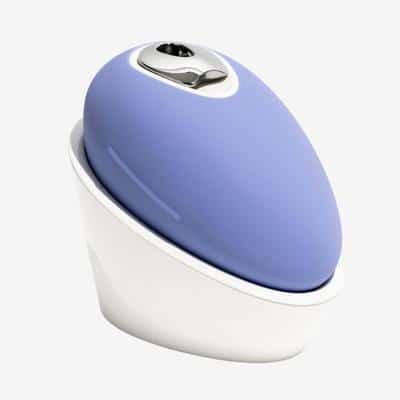 Droplette
Marry the power of advanced scientific technology and retinol. Through fascinating fluid physics, Droplette is a skincare device that is able to infuse scientifically proven ingredients 20x deeper than traditional skincare. This combined with the Droplette 0.15% Retinol formulation visibly smooths fine lines and wrinkles, starting from below the skin's surface. Paired with skin-evening arbutin and a soothing blend of rose oil and collagen, these capsules leave your skin looking younger and more even, without sensitivity or irritation.
Disclaimer: This article was composed based on extensive research, scientific studies, and consulting experts. However, you should always seek professional medical advice before moving forward with any health-related product including any products mentioned in this article.