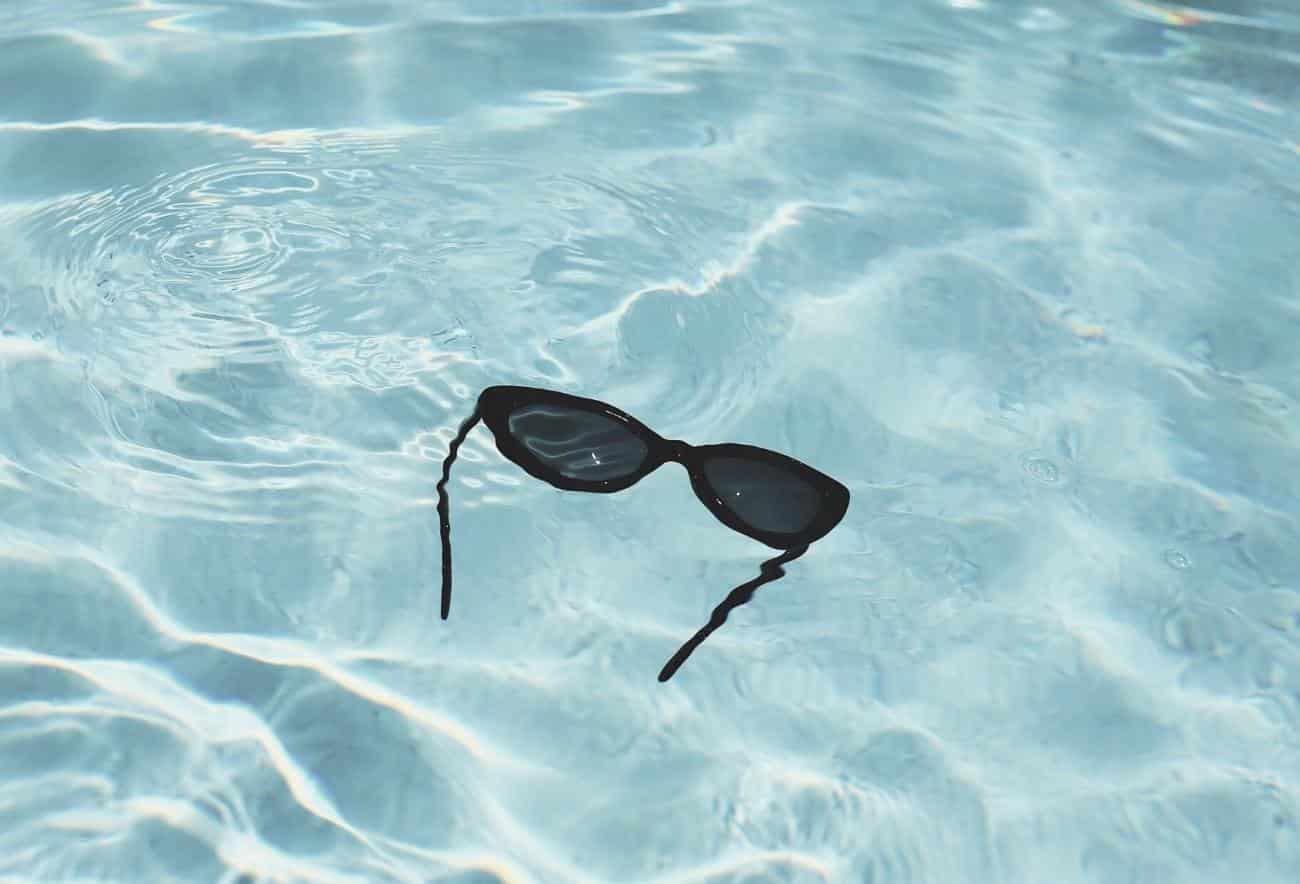 2022 Sunglasses Trends to Elevate your Style
While sunglasses are a year-round staple, as summer and beach season swiftly approaches, it's the perfect time to expand your style based on the biggest sunglasses trends in 2022. From a new take on cat-eye to Y2K-inspired lenses and oversized frames, the best sunglasses trends embrace retro styles, bring in pops of color, and even make a nod to the future with avant-garde geometric shapes and oval sunglasses.
Based on what's trending in the eyewear collections of some classic sunglasses brands like CHLOÉ, Saint Laurent, and Ray-Ban as well as top independent sunglasses brands such as Poppy Lissiman, Lapima, Gentle Monster, Le specs, and LINDA FARROW,  the overarching theme of Sunglasses trends in 2022 is silhouettes and styles that make a statement. 
Acetate Sunglasses Dominate Trending Styles
Acetate sunglasses have been around for well over half a century. However, acetate sunglasses have been through a number of style changes over the years and eventually found its way into high-end fashion, where it has remained ever since. Today, acetate is prized for its durability and its ability to hold color and pattern well. As a result, it is often used for luxury sunglasses that make a statement. Whether you are looking for a vintage-inspired pair of shades or something more modern, acetate is a great choice.
Eye-Catching Sunglasses that Complement your Face Shape
While it's always fun to play with the most recent trends, it's also essential to ensure that the sunglasses style complements your face shape and personal style. For instance, heart-shaped faces look best with cat-eye and round frames, while round faces look better with more narrow rectangular frames. Evolving your wardrobe is about finding the right trends for your personal style and shopping shades that will make you feel confident whether running an errand or lounging poolside in St Barts.
Discover the best sunglasses to elevate your style and find the perfect pair.
The Best Sunglasses Trends 2022
70's Oversized Sunglasses
When it comes to making a statement, 70's oversized sunglasses work overtime. This season, many designers gave this retro eyewear silhouette the update we never knew we needed with bold, round, and rectangular frames. This style is worn best when you want a statement pair of sunglasses to be the center of attention.
With 70s silhouettes on trend right now, fashion-savvy celebrities and everyday style icons are rocking the oversized look. Whether they're sporting bold acetate frames or funky metal frames, bigger is better when it comes to shades. And there's no doubt that the oversized sunglasses trend is here to stay. Not only are these glasses incredibly stylish, but they also offer excellent UV protection for your eyes. So if you're looking for a trend that's both fashionable and functional, look no further than 70's oversized sunglasses.
---
SHOP OUR CURATED PICKS
---
Cat-Eye Silhouettes
A continuing trend from 2021, in 2022, there's a new spin on classic cat-eye sunglasses with slightly oversized styles and a more modern, angular shape. With so many shapes and sizes in the updated cat-eye for 2022, this style can now easily fit almost all face shapes perfect for any sunglasses collection. Whether you're looking to channel Marilyn Monroe or Audrey Hepburn, this on-trend sunglasses silhouette can instantly add a touch of Hollywood glamor to any look.
Cat-eye sunglasses aren't just for vintage vixens—they can also be surprisingly versatile. For a more modern take on the look, try a pair with thick, sculptural frames. Or go for a playful style with colorful lenses or fun details like embellishments or cut-outs. No matter how you wear them, cat-eye sunglasses are sure to turn heads.
Offered in the sunglasses collections of some of our favorite independent sunglasses brands, these timeless sunglasses come in a variety of styles and colors, making them the perfect pair for any outfit.
---
SHOP OUR CURATED PICKS
---
Pastel Bold Frames
A popular sunglasses trend in the early 2000s, sunglasses with bold, pastel frames and oval sunglasses are making a comeback in 2022. The perfect opportunity to freshen up your wardrobe with gorgeous pastel shades, consider pale blue, soft lilac, sage green, or millennial pink lenses. This sunglasses trend turns any outfit from boring to bold with pastel shades perfect for spring and summer.
Celebrities like Bella Hadid, Kendall Jenner, and Selena Gomez have all been spotted sporting the trend. While the delicate hues are perfect for spring and summer, they can be worn year-round. Just add a pop of color to brighten up your winter wardrobe or go for a monochromatic look by pairing them with clothes in similar shades. Whether you're looking to make a statement or just add a touch of fun to your outfit, pastel-colored sunglasses are the way to go.
---
SHOP OUR CURATED PICKS
---
Y2k Sunglasses
With fashion trends like low-rise jeans and Juicy Couture tracksuits on the rise, let's face it, the 2000s are back. When it comes to sunglasses, the trend includes rimless, translucent, and metal sunglasses, all of which are designed to give you that signature sultry Y2K look. And while the throwback shades may not offer much in the way of UV protection, they will add a trendy edge to any outfit. With so many sunglasses designers offering stylish and fresh takes on this all too familiar trend, Y2K sunglasses may be hard to resist.
---
SHOP OUR CURATED PICKS
---
Geometric and Futuristic Sunglasses
From rigid square sunglasses to clear-cut hexagons, striking shapes with hard lines are all the rage in 2022 sunglasses trends. Futuristic designs come in all forms – thick-rimmed geometric frames are making a statement while more subtle, thin metal frames take on a variety of funky geometric shapes. There's no denying that geometric and futuristic sunglasses are having a moment. Everywhere you look, it seems like everyone is sporting a pair of angular frames or lenses. While some may write the trend off as a passing fad, there's a lot to love about these funky and futuristic sunglasses. For starters, they add an instant dose of cool to any outfit. But more than that, this trend is all about stepping out of your comfort zone with statement sunglasses.
---
SHOP OUR CURATED PICKS
---
Color Tinted and Gradient Lenses Sunglasses Trend
Colored tinted lenses were a huge trend in the '60s and '70s. More recently, the trend has been on the rise with the reemergence of '70s style and the popularity of the bold color palettes of Y2K fashion. Trendsetting eyewear brands like VEHLA and Jacques Marie Mage are serving looks with colored lenses that are selling out before you can even add-to-cart. If you plan to dabble in this trend, be sure to pick a color that complements your skin tone and your wardrobe.
---
SHOP OUR CURATED PICKS
---
Sporty Wraparound Sunglasses
No, we're not talking about "dad" glasses. Well, not quite. Sporty sunglasses have made their way to high fashion with fresh, trendy takes from sunglasses brands like Akila and Gentle Monster. Sporty wraparound sunglasses have been spotted on celebrities such as Kim Kardashian, Charli XCX, and Hailey Bieber. Added bonus: Wraparound sunglasses offer superior eye protection from every angle.
---
SHOP OUR CURATED PICKS
---
Classic Style Sunglasses
If you browsed these trends and thought "not for me," these classic designs have timeless style. With a variety of clean silhouettes that range from black to tortoiseshell, classic styles and colors are a timeless wardrobe staple. Almost everyone looks great in a classic pair of sunglasses. They never go out of style, and they can be worn with almost any outfit. Whether you're dressing up for a special occasion or just going for a casual look, classic sunglasses are the perfect finishing touch. So if you're looking for a timeless style that will always be in fashion, look no further than classic sunglasses.
---
SHOP OUR CURATED PICKS
---