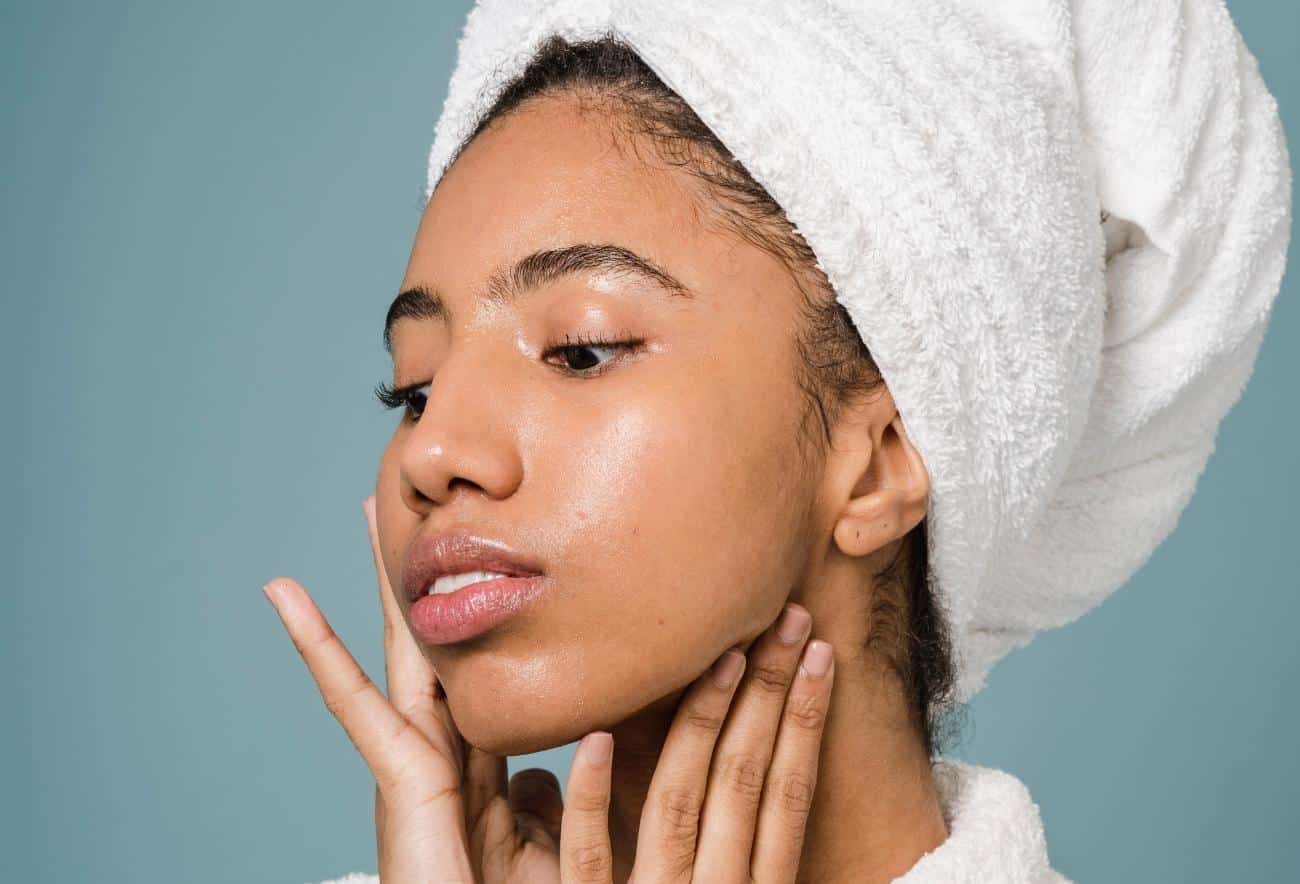 Diamonds in Skincare: Discover the Benefits of a DiamondGlow Facial
If diamonds are a girl's best friend, then a DiamondGlow facial is the unsung hero of bright, glowy skin. Are we talking about facial skincare that actually utilizes diamonds? Yes. Is it just a beauty trend for those looking to feel glamorous? No. The benefits of diamonds for the skin go well beyond the surface.
The hardest gemstone, diamonds provide deep exfoliation when they are ground into fine microparticles. These diamond microparticles help to remove dead skin cells which helps to brighten the skin, even skin tone, stimulate collagen production, and allow the skin to better absorb serums for deeper hydration.
With the discovery of the exfoliating benefits of diamonds, innovative skincare procedures like the DiamondGlow facial and a number of skincare products that utilize diamond particles have emerged on the market. Read on to discover the beauty benefits of a DiamondGlow facial and how you can shine bright like a diamond with a diamond facial at home.
What is a DiamondGlow facial?
A DiamondGlow facial is a non-invasive cosmetic procedure that utilizes a diamond-tipped, exfoliating wand that gently removes dead skin cells and toxins while also delivering topical cosmetic serums into the skin.
Unlike traditional wet facial treatments which rely on chemical exfoliation to treat skin at the surface level, DiamondGlow's patented recessed diamond tip wand delivers a more thorough resurfacing treatment that deeply cleans and rejuvenates the skin. The DiamondGlow facial is a three-in-one process that simultaneously exfoliates, extracts debris, and infuses skin with professional-grade SkinMedica Pro-Infusion Serums that give the skin vital nutrients, moisture, and protection. The entire treatment typically takes about 30 minutes and has zero downtime.
What are the key benefits of a DiamondGlow facial?
A DiamondGlow facial has many benefits for many skin types. While one of the biggest benefits people seek out in a DiamondGlow facial is exfoliation, it can address many skin issues including dry skin, blackheads, dark spots, fine lines, and acne.
SkinMedica Pro-Infusion Serums for Personalized Treatment
DiamondGlow is designed to work with SkinMedica Pro-Infusion Serums tailored to specific skin concerns for a highly-customizable treatment. There are five serums that focus on anti-aging, brightening skin, hydrating skin, protecting skin, and clarifying pores. All of SkinMedica Pro-Infusion Serums are sulfate-free, paraben-free, and fragrance-free.
Key Benefits of a DiamondGlow Facial Include:
Exfoliation
There are six DiamondGlow diamond tips that allow your aesthetician to customize your treatment to suit your skin. Each tip is specifically designed for maximum efficacy and exfoliation for specific skin concerns. The diamond wand helps exfoliate the skin by removing dead skin cells which makes the skin more radiant.
Hydration
Sebum is one of the main ingredients in your body's natural oils and it is essential for keeping your skin moisturized and protected. A DiamondGlow facial helps unclog pores and improve sebum production leaving skin more hydrated.
Detoxification
During the DiamondGlow exfoliation process, dirt and toxins are removed from your face. This leaves your skin clean, healthier, and with a brighter glow. Lymphatic drainage also helps detoxify tissues.
Anti-Aging
The exfoliation process of a DiamondGlow facial results in a healthy, new skin layer below the surface shining through. The result is smoother, firmer skin with fewer fine lines. Once the signature anti-aging serum is applied, it saturates the deeper layers of your skin tissue soaking up the benefits of the minerals, vitamins, and antioxidants of the serum. 
Control Acne
When your pores are clogged and sebum cannot easily flow, this can cause acne breakouts. A DiamondGlow facial helps unclog pores and eliminate toxins which can help clear and prevent acne.
Brighten the Skin
A DiamondGlow facial can also boost the regeneration of cells and increase the metabolic function of the skin to brighten your complexion.
Improve Absorption
A DiamondGlow facial will unclog pores and exfoliate the skin allowing the facial products and serums in your skincare routine to penetrate deeper.
DiamondGlow Facial "Before and After" Results
A DiamondGlow facial will leave your skin deeply exfoliated and hydrated with different personalized benefits depending on the SkinMedica Pro-Infusion Serum utilized in your treatment. The most noticeable results after your first treatment will be brighter, glowing skin with a more even tone. Of course, individual results may vary.
Results After One Treatment
Results after one treatment with SkinMedica Pore Clarifying Pro-Infusion Serum on the face and neck and SkinMedica Skin Brightening Pro-Infusion Serum around the eyes and lips.
Results After Two Treatments
Results after four weeks following two DiamondGlow treatments with SkinMedica Pore Clarifying Pro-Infusion Serum administered two weeks apart and a curated SkinMedica skincare regimen.
Where can you get a DiamondGlow facial?
To find a spa that offers a DiamondGlow facial near you, visit the DiamondGlow website and enter your zip code.
Enjoy a Diamond Facial from the Comfort of Home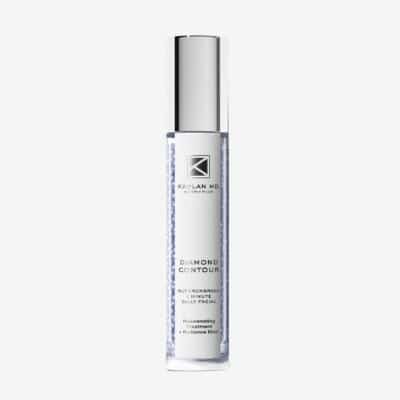 Diamond Contour Supercharged 1-Minute Daily Facial
Diamond Contour Supercharged 1-Minute Daily Facial should be the first step in your skincare regimen. The Daily Facial smooths, plumps and rejuvenates the skin for a glowing, radiant complexion. Based on Dr. Kaplan's trademark Diamond Contour Method, the new four-in-one facial treatment is clinically proven to improve the four facets of beautiful skin: Texture, Plumpness, Radiance, and Rejuvenation.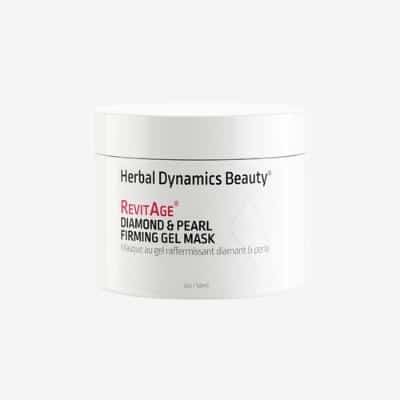 Herbal Dynamics Beauty RevitAge Diamond and Pearl Firming Gel Mask
Give yourself a dewy glow and help reduce signs of aging with this nourishing diamond face mask. The unique peptide and diamond complex works to resurface and smooth the appearance of skin while this mask hydrates and brightens dull skin. Enriched with amino acids, this treatment gives a supple, firm look for the ultimate youthful boost.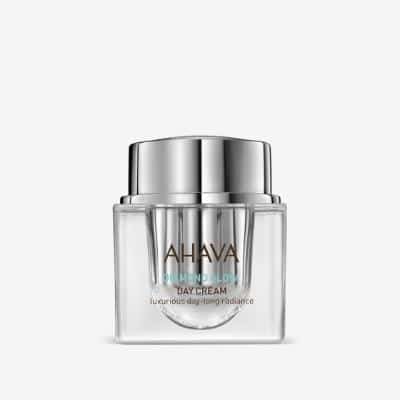 AHAVA Diamond Glow Day Cream
This pampering day cream is made with Osmoter, a signature blend of hydrating Dead Sea minerals and pure diamond micro-powder. This day cream helps blur wrinkles and fine lines, restore the skin's radiance, even the tone and leave it soft to the touch.