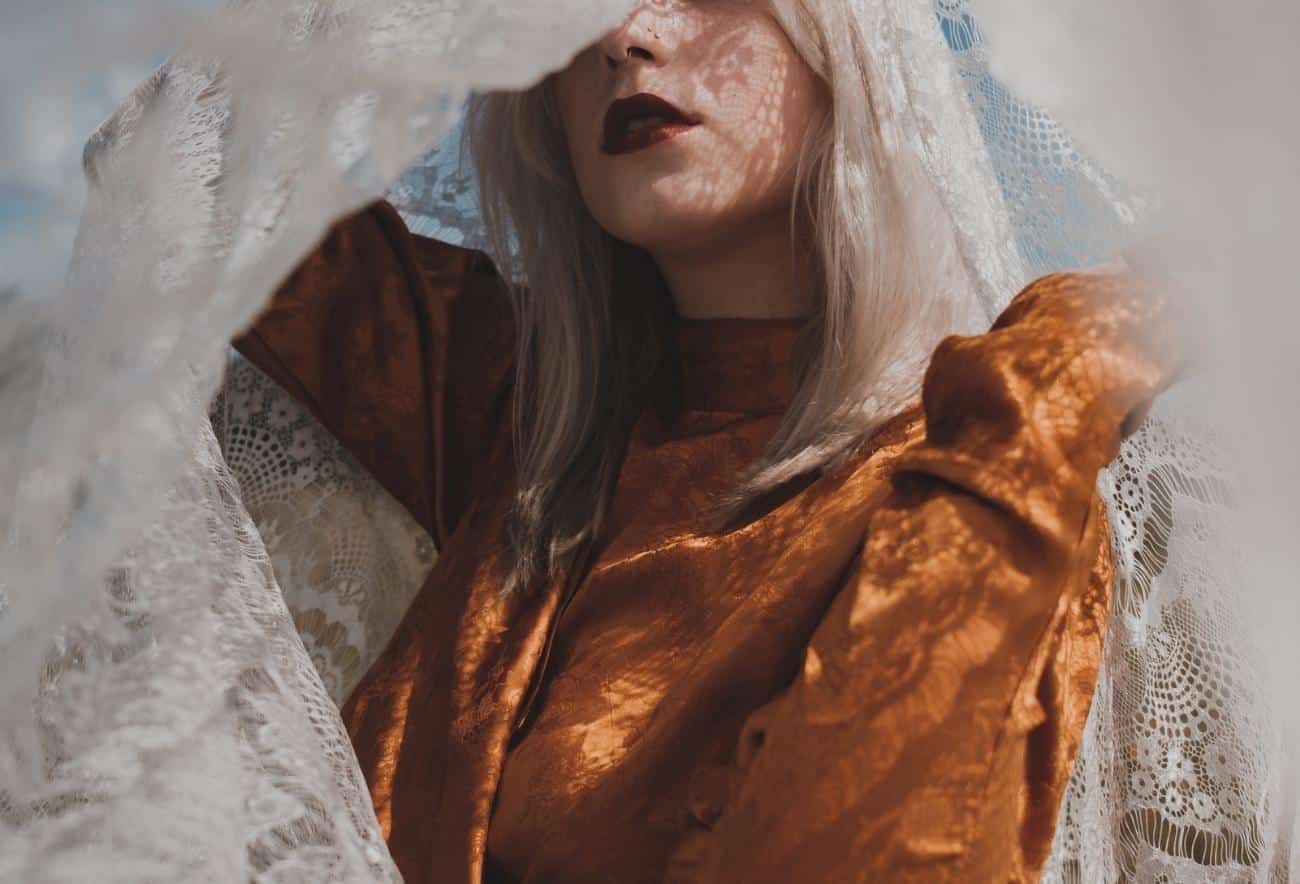 Bring the Whimsigothic Trend into your Personal Style
If you've recently been scrolling through endless TikToks, you may have encountered the latest trend: Whimsigothic. If, like us, the trend has you feeling a little intrigued and nostalgic, read on to unpack the Whimsigothic aesthetic and browse some unique pieces from independent brands that may add a little magic to your life.
What is Whimsigothic Aesthetic?
As its name suggests, Whimsigothic is an aesthetic inspired by 90s fashion and interior design that merges dark, gothic themes (think Tim Burton) with a Whimsical flair (think Practical Magic). The Whimsigothic aesthetic embraces celestial elements, rich colors, lush textures, and romanticism. This emerging trend was coined by Evan Collins, co-founder of the Consumer Aesthetics Research Institute (CARI).
A combination of bohemian, gothic, and eclectic styles, the Whimsigothic trend offers a departure from muted tones and minimalism for those craving something new. Or, for those who can remember seeing "The Craft" in theaters, a sense of nostalgia. While we think personal style reigns supreme, new trends like the Whimsigothic aesthetic present an opportunity to add fresh, playful pieces to your wardrobe and home.
The Whimisgothic Aesthetic in Fashion
The Whimsigoth aesthetic is reflected in fashion with velvet, lace, sheer fabrics, flowy sleeves, and celestial-themed jewelry. An icon of Whimsigothic would be Stevie Nicks from the 70s, or Helena Bonham Carter from the 90s era. When exploring the Whimsigothic aesthetic in your own personal style, determine which rich colors and fabrics will best complement your wardrobe. Are you looking to incorporate dainty jewelry with a celestial touch or are you on the hunt for a bold statement piece? The Whimsigothic aesthetic has a wide spectrum between dark and edgy opulence and soft romantic touches. The key is finding your sweet spot.
Putting the Goth in Whimsigothic
Thanks to Zoë Kravitz's recent looks on The Batman press tour and a distinct vampire prom vibe at the Met Gala, gothic-glam style is having a moment all on its own. With gothic style, corsets, leather detailing, mini-skirts, and chain accents bring a sense of 90s counter-culture to the Whimsigothic aesthetic. This glamourous, vampy style hit fashion week runways in Fall 2022 and since has been evolving to merge with the romantic style of 90s boho. The result is something a little naughty and a little nice, an aesthetic everyone can play with in their personal wardrobe.
Tips for Incorporating Whimsigothic Fashion into your Personal Style
Explore Velvet in Rich Colors with Romantic Embellishments
Velvet in rich colors brings a sense of luxe to your wardrobe, and there's no doubt that velvet is elegant while making a bold statement. Whether you add a velvet dress, cocktail gown, or shirt to your wardrobe, velvet is one of the easiest ways to elevate any outfit. While velvet is known to be synonymous with winter and fall, it has now made its way onto summer's radar becoming a summer 2022 wardrobe staple. You can wear a velvet top with long sleeves as you transition from spring to summer, and embrace velvet camis and sleeveless tops in the height of summer. Velvet pieces with flowy sleeves, lace cuffs, and tassels bring the romantic touch of Whimsigothic style.
---
CURATED PICKS
---
Embrace Lace and Sheer Fabrics
Sheer, skin-bearing fabrics and lace are key elements of the Whimsigothic trend. From black and white lace looks to barely-there, transparent pieces, sheer fabric with romantic touches and moody details will become a Whimsigothic statement piece within your wardrobe.
---
CURATED PICKS
---
Wear Edgy and Romantic Corset Tops From Day to Night
Corset tops are a key wardrobe piece in the Whimsigothic aesthetic. However, bodices and bustiers have been experiencing their own popularity outside of Whimsigothic fashion with regency core, a trend inspired in part by the styles worn on Netflix's Bridgerton. The dominant trend is now a wardrobe staple, and it pairs perfectly with a micro miniskirt — another summer 2022 trend. An edgy black corset with sheer detailing and lace will take you out on the town while more romantic corsets with floral details will add a flirty touch to any daytime rendezvous.
---
CURATED PICKS
---
Add Blouses with Romantic Sleeves to your Wardrobe
Bell sleeves, butterfly sleeves, and puff sleeves add a romantic element to the Whimsigothic trend. Whether channeling Stevie Nicks or Shakespeare in Love, find a blouse with unique details such as floral patterns, dainty buttons, and classic cuffs to give this trend a more polished look.
---
CURATED PICKS
---
Add Celestial Jewelry to your Jewelry Collection
Add a mystic touch to your jewelry collection with Whimsigothic jewelry inspired by the sun, moon, and stars. For a more personal touch, wear your astrological sign with dainty diamonds in gold or silver. Jewelry with celestial motifs like moons, stars, constellations, and zodiacs spark a sense of magic and is associated with luck, love, and protection. Whether you glean deep and insightful meanings from celestial jewelry or enjoy the playfulness of a star, moon, or galaxy-inspired piece, the Whimsigothic jewelry trend is worth exploring.
---
CURATED PICKS
---