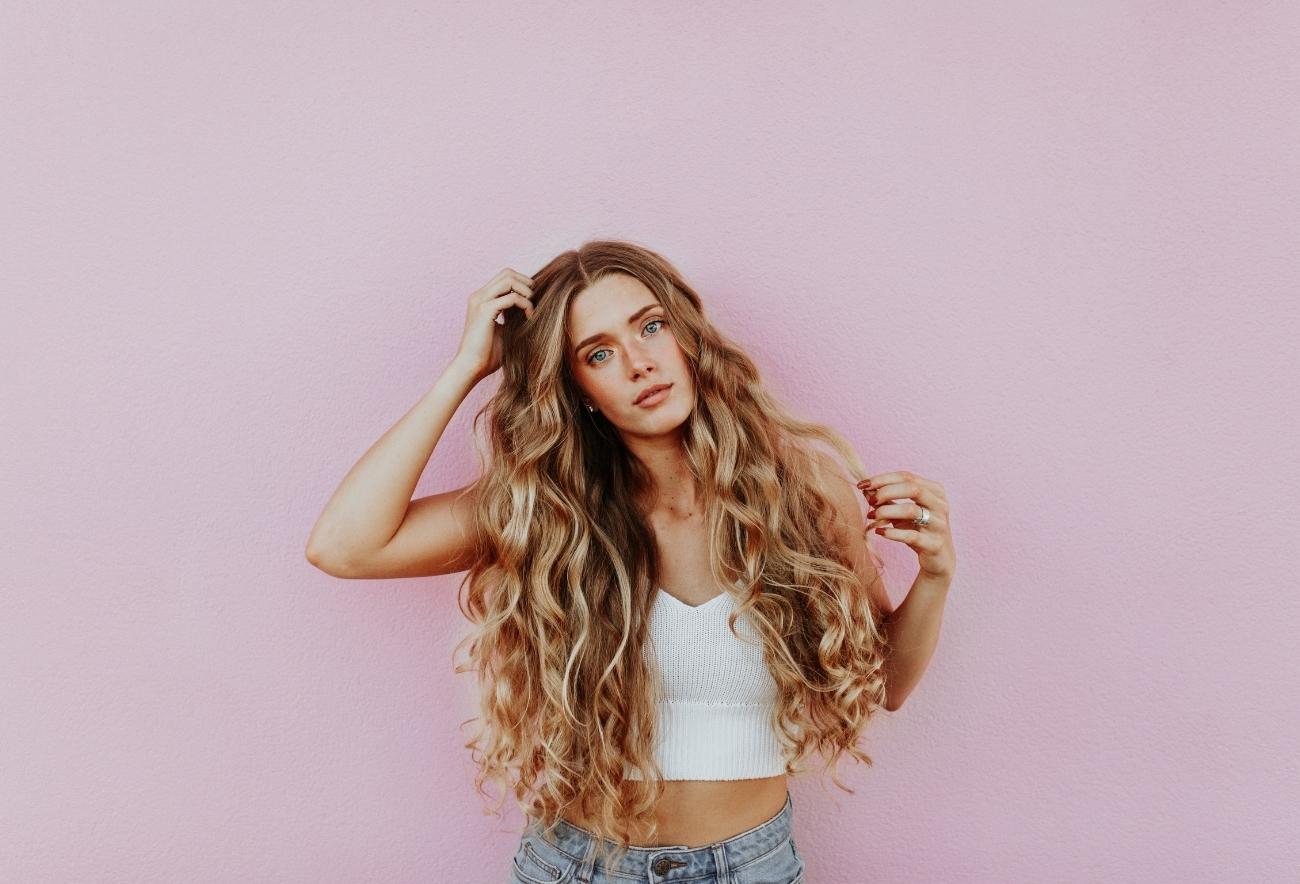 The Best Heatless Hair Curling Kits for Healthy Curls
Curls give hair body, dimension, and can make any look more polished. Yet, curling your hair with a blow-dry brush or curling iron can be time-consuming, and the excessive heat can damage hair making it dry, brittle, and frizzy. If you've had enough of the frizz and the fuss, we cover the best heatless hair curling kits for bouncy, healthy curls that will last.
What causes heat damage to hair?
Excessive heat temperatures (typically over 300 degrees) can weaken the cuticle of your hair, which acts as a protector and shield for the inner cortex. The inner cortex of your hair is responsible for keeping your hair elastic and strong. When it's compromised, hair becomes weak and susceptible to breakage.
Signs of Heat Damage
Signs of heat damage to your hair include excess frizz and dryness, lack of shine, hair breaking more easily, and split ends becoming more noticeable. You may also experience a change in texture, and your hair may become more easily tangled when brushing.
Using Heatless Hair Curling Kits
While we love the resourcefulness of "bathrobe curls," a beauty hack where you wrap your hair around a bathrobe tie, spending a little money on the right tools can help you better capture the size and shape of the curls you are trying to achieve. For an added bonus, heatless hair curling kits can even help add shine while minimizing frizz.
For most heatless curling kits, simply section damp hair and wrap it around the heatless curler or ribbon. For tighter curls, create smaller sections and wrap hair tightly around the heatless curler. For loose curls or waves, create larger sections and wrap hair more relaxed around the heatless curler. Once you've finished wrapping your hair following the instructions of your kit, you can sleep overnight to ensure your curls set in, or simply leave in for 4-6 hours.
Read on to discover the best heatless hair curling kits so you can master healthy, heatless curls without the time and stress.
Best Quality

:
Best for on a Budget

:
Best for Corkscrew Curls:
Best for High Definition Curls:
The Story Behind the Brands
---
---
Sustainability is important at Kitsch. From packaging to the product itself, the brand is working to eliminate excess waste & source materials that are better for the environment, without compromising quality. All Kitsch products and/or their packaging meet at least one or all of the following criteria: vegan and cruelty-free, recyclable materials, purposeful packaging, reusable alternatives, and reducing its carbon footprint.
---
The name comes from two places that are important to the brand: France and Bulgaria. In French bouclés simply means curls. It is equally inspired by the Bulgarian meaning of букли; the confidence boost you feel when your hair looks amazing. Today, Bukli products exist to simplify your hair routine, minimize damage, and most importantly, give you beautiful hair.
The brand also supports the "​​STEM for Her" organization that connects girls and young women to a community of STEM women, enabling them to envision the path to an education and a career in STEM.