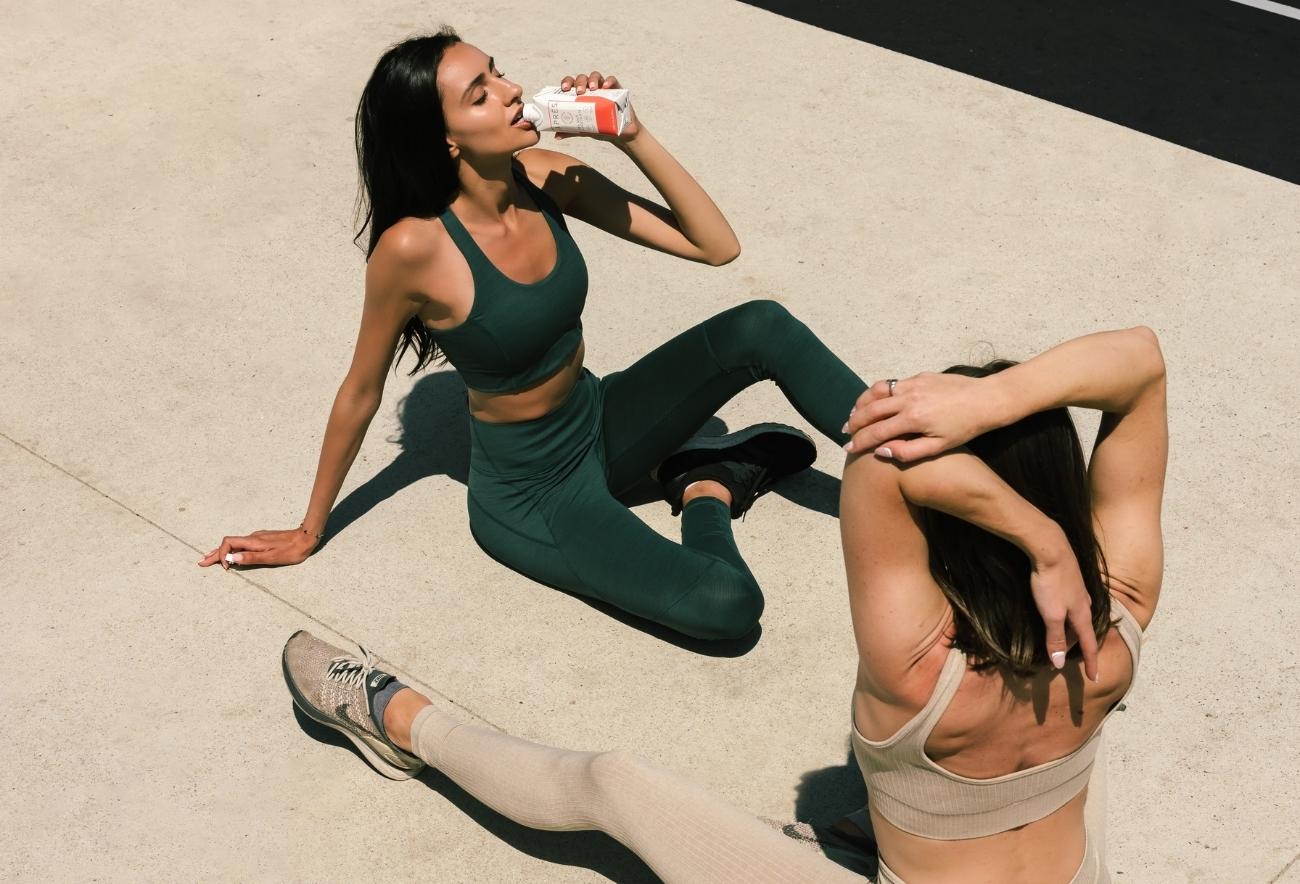 5 Fashionable Activewear Brands So You Can Workout in Style
There is no doubt that fashionable activewear brands can boost your confidence when working out. If being more active is a top priority this year, you are not alone. If you've struggled to consistently workout in the past, you know that getting motivated and getting dressed is half the battle. If you are already a workout warrior, you know that activewear can make or break your workout experience. That's why we've uncovered five fashionable activewear brands so you can hit the gym (or hit the couch) in style.
1. Alala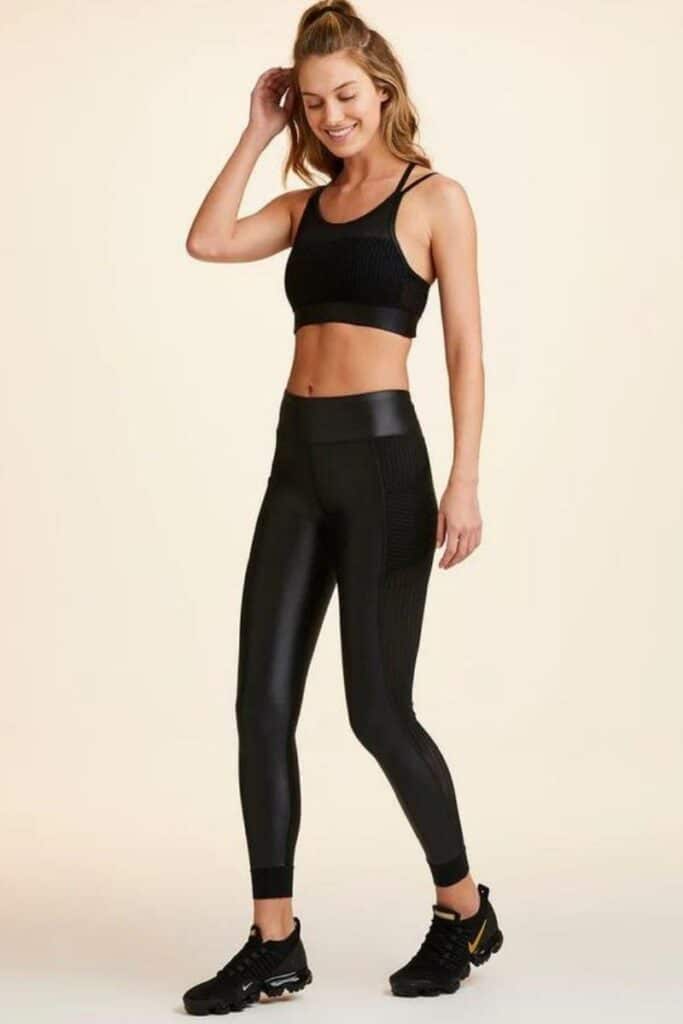 HEADQUARTERS | New York, New York
FOUNDER | Denise Lee
VALUES | Woman-Owned
Founded by Denise Lee, Alala is on a mission to create an "all-day style" movement. Named after the Greek goddess Alala which means "battle cry," this fashionable activewear brand embodies the powerful determination of the modern, everyday woman. Attention to detail and premium quality are also key pillars of the brand with unique designs crafted from luxurious fabrics sourced from around the world. The best part? Feminine power isn't just in the name. Alala is led by an all-women team focused on driving the brand forward.
Why We Love It
We love the high-quality and daring textile choices of this brand bringing luxury fabrics such as velvet and cashmere into the collection without sacrificing performance.
What Sets It Apart
– Unique textiles
– Premium quality fabric
---
WHERE TO BUY THIS BRAND
---
2. Le Ore by Bandier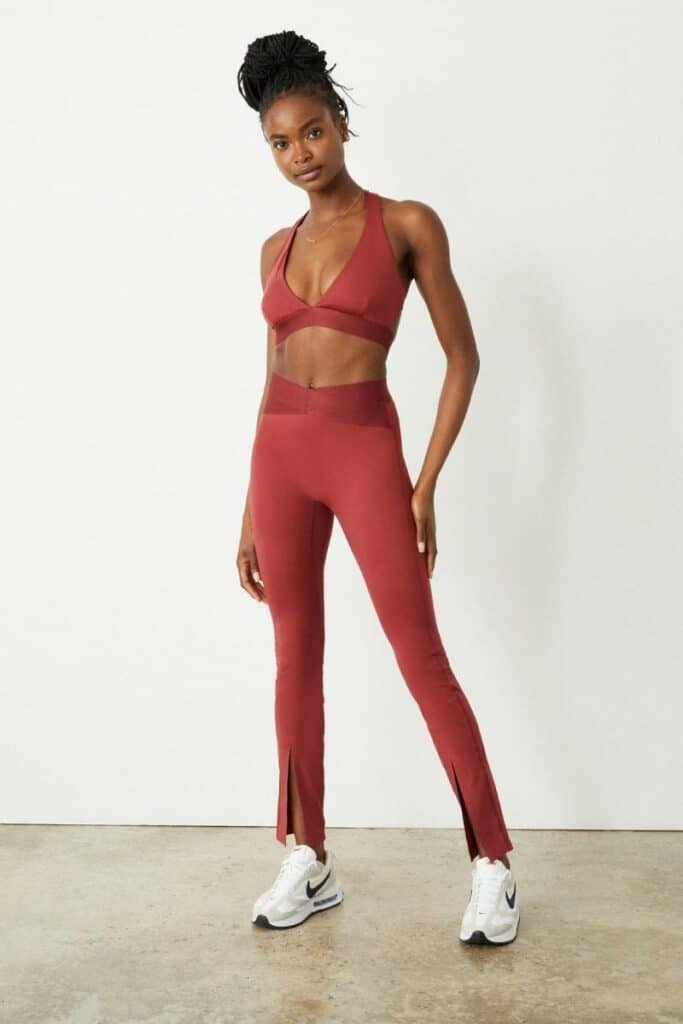 HEADQUARTERS | New York, New York
FOUNDER | Jennifer Bandier
VALUES | Woman-Owned, Sustainable
With a focus on sustainable materials that are designed to move with you, form meets function with Le Ore activewear. Whether hitting the yoga studio or simply lounging, this collection offers super-soft knits comprised of the brand's signature 'SoftSculpt' fabric made with recycled materials that are brushed for ultra-soft comfort. It's easy to feel confident in this effortless activewear collection due to its flattering and versatile designs. With workout leggings, sports bras, and yoga outfits, you have everything you need for low-impact training.
Why We Love It
We love that this collection offers sustainable pieces and stylish yet comfortable athleisure wear that makes for easy lounging when not hitting the gym.
What Sets It Apart
– Unique designs
– Eco-friendly
– Outfits that are perfect for low-impact training such as yoga and pilates
---
WHERE TO BUY THIS BRAND
---
3. Outdoor Voices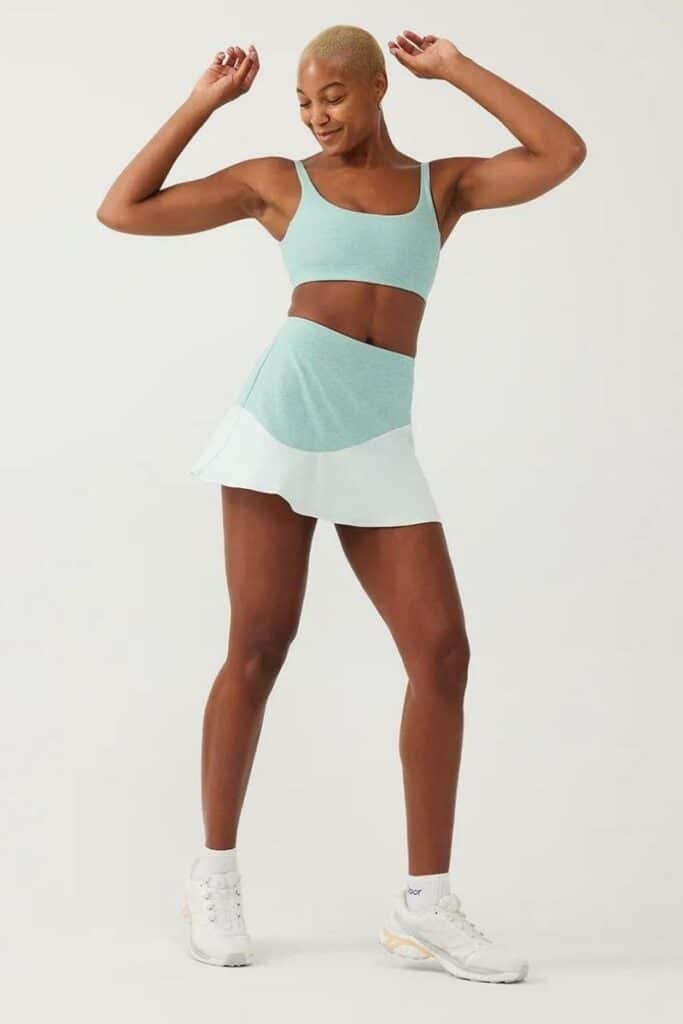 HEADQUARTERS | Austin, Texas
FOUNDER | Tyler Haney
VALUES | Woman-Owned, Sustainable
At Outdoor Voices, sustainability and style go hand-in-hand. This fashionable activewear brand's clothing is made to last a lifetime with materials and packaging utilizing raw materials that reduce the brand's environmental impact by 70%. In addition to their commitment to quality, they also partner with like-minded organizations to give back to the environment. They've collaborated with WWF and The Nature Conservancy to drive awareness around sustainability and offsetting a carbon footprint.
Why We Love It
We love the brand's forward-thinking clothing design that ensures their activewear is as functional as it is fashionable and the brand's focus on closed-loop materials with solutions to repurpose, repair, and recirculate their used products.
What Sets It Apart
– Trendy 90's inspired designs
– Eco-friendly
– Utilize closed-loop materials
---
WHERE TO BUY THIS BRAND
---
4. Year of Ours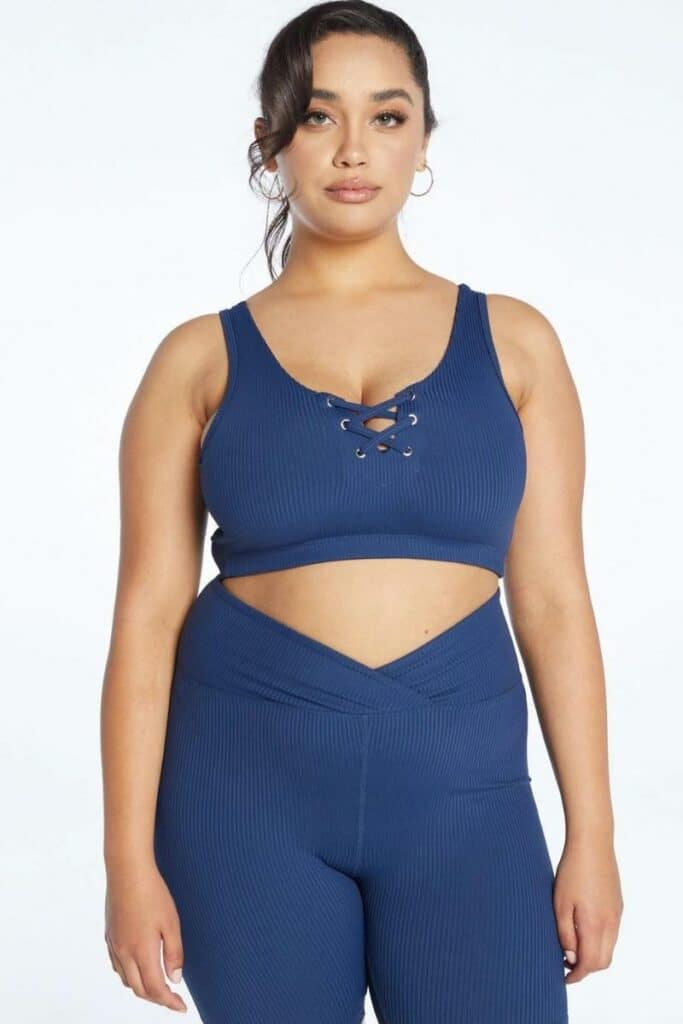 HEADQUARTERS | El Monte, California
FOUNDER | Eleanor Haycock
VALUES | Woman-Owned
Based and produced in California, Year of Ours is an activewear and lifestyle brand focused on inclusive design. With 80% of the brand's activewear designed and produced in the USA, each collection utilizes premium fabric with a deep focus on fit, performance, and contemporary design that flatters many body types.
This inclusive activewear brand began when founder Eleanor Haycock was unable to find workout clothes that fit properly and made her feel confident. Determined to create more flattering activewear for all shapes and sizes, Haycock cofounded Year of Ours with Lily Shin. Together, they enlisted the help of designer Alejandra Hernandez to create high-quality activewear that embraces and enhances a variety of body types.
Why We Love It
We love the inclusivity of this brand and the range of fabrics and styles that can make women feel more comfortable and confident in their own skin.
What Sets It Apart
– Multi-functional activewear
– Size inclusive
– 80% of clothing is made at their headquarters in El Monte, California
---
WHERE TO BUY THE BRAND
---
5. Koral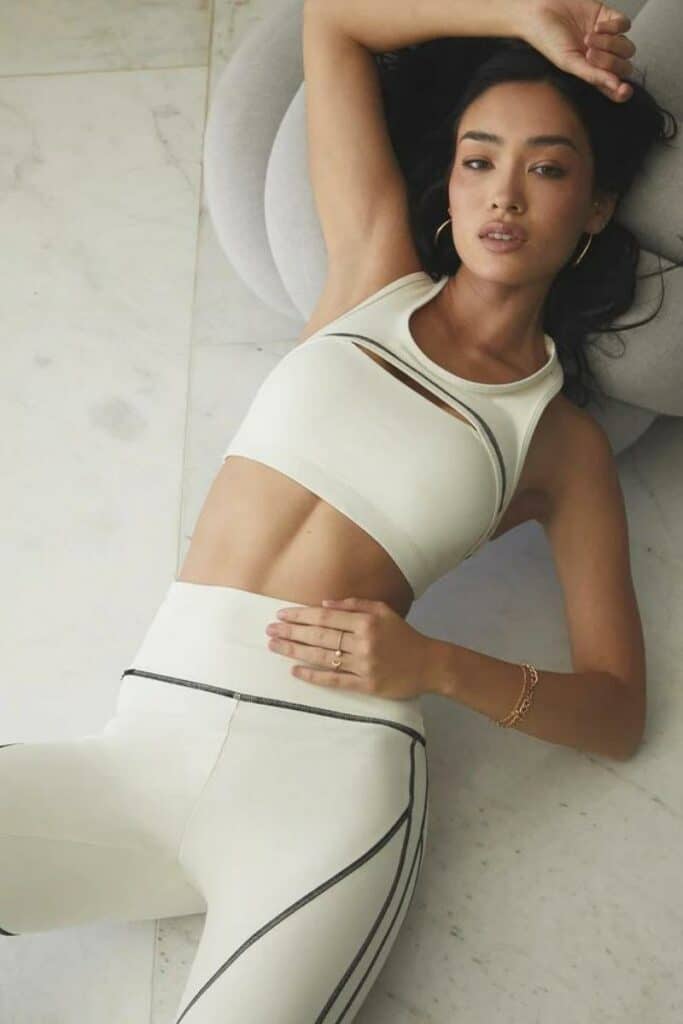 HEADQUARTERS | Los Angeles, California
FOUNDER | Ilana Kugel
VALUES | Woman-Owned
Koral creates contemporary fashion with an edge and a deep focus on high-quality performance that compliments an active lifestyle. Creative Director, Ilana Kugel, travels the world sourcing the finest technical fabrics to design fashion-forward pieces that feel luxurious, look effortless, and are long-lasting. Kugel's background in swimwear design gives her a distinct edge when designing flattering, fashion-forward activewear that enhances a woman's silhouette. The result is versatile activewear that can take you to the gym or a night out on the town. A truly innovative brand, Koral was the first activewear brand to design the workout jumpsuit and features a number of signature fabric blends each with a different purpose.
Why We Love It
We love how Koral's activewear designs are sure to make a statement, all while keeping quality and functionality top of mind. Koral also features a Resale Marketplace where you can easily resell your used Koral activewear, lessening the brand's environmental impact.
What Sets It Apart
– Edgy designs
– Signature fabric blends, each with a different purpose
– Resale Marketplace to easily resell used Koral activewear
---
WHERE TO BUY THIS BRAND
---
How We Chose These Activewear Brands
– Fabric Quality: We selected brands that utilize premium, quality fabrics with close attention to detail.
– Design / Style: We selected brands with innovative designs, on-trend styles, and timeless silhouettes.
– Functionality: We selected brands that prioritize function in their activewear designs, including performance fabrics, multi-functional activewear, and comfortable fit.
– Vetting Criteria: We have four core principles for vetting the brands that we feature on our website. Our brand ethos is our guiding principle to ensure that the products we feature align with our values and yours.
– Reviews: We only picked brands with activewear that has rave reviews from customers. This ensures that you are shopping for products that are not only loved by us, but are also loved by the rest of the internet.