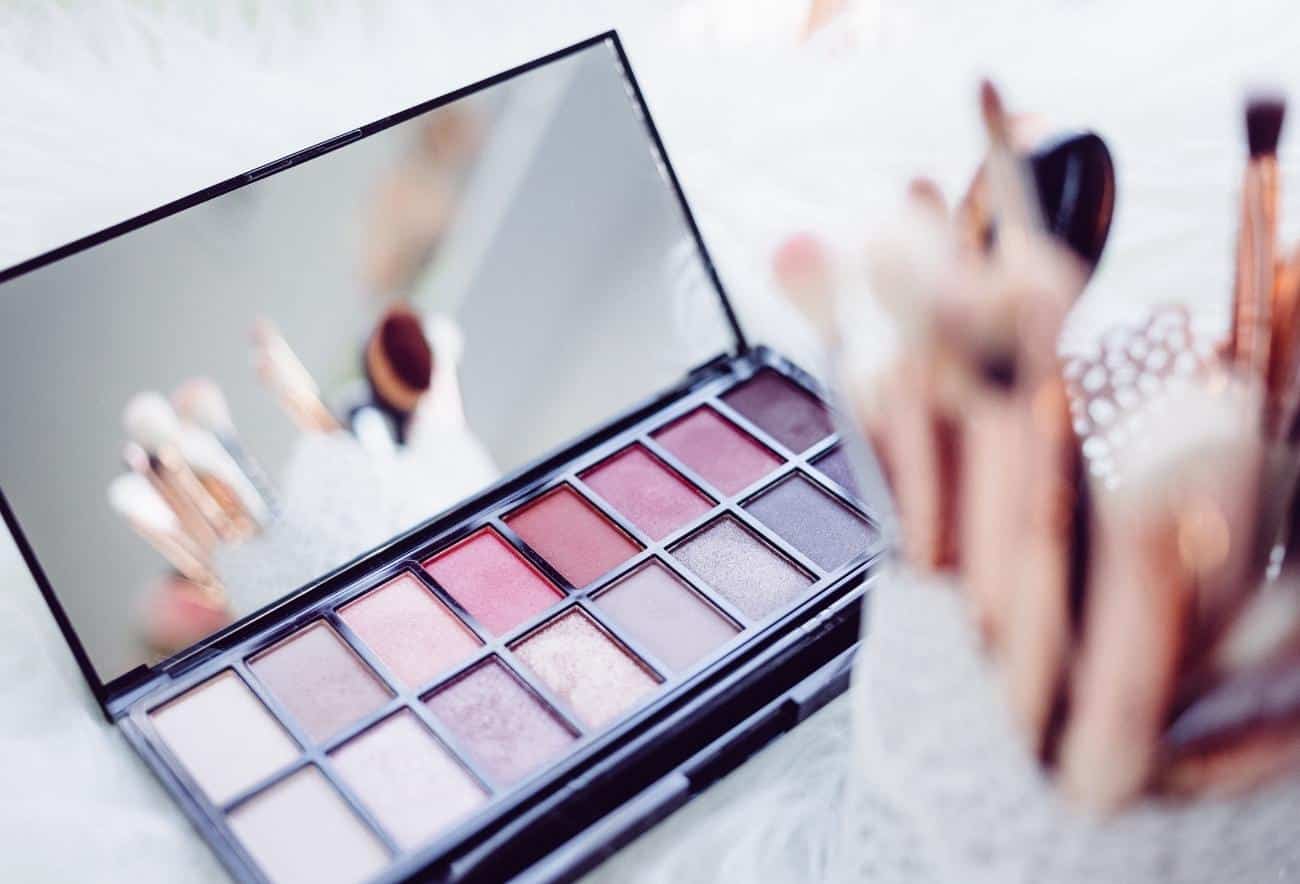 Beauty that Gives Back: 10 Clean and Charitable Beauty Brands That Support Good Causes
If you've been on the hunt for beauty brands that are more than skin deep, these charitable beauty brands deliver quality products while supporting great causes. As the beauty landscape continues to evolve, many brands are focusing on the greater good, aligning with charities that support women, improving the environment, and helping underserved communities. Shop our favorite picks from 10 charitable beauty brands that are making a difference while delivering clean and cruelty-free beauty must-haves.
Thrive Causemetics
Thrive Causemetics is a cruelty-free, all-natural beauty brand with clinically proven ingredients that are free of sulfates, parabens, and vegan. For every purchase Thrive Causemetics will donate to a charity that helps women thrive. In 2020 Thrive Causemetics gave back to over 200 nonprofit Giving Partners that support women and their communities including charities that support women experiencing homelessness, fighting cancer, first responders, and more. Read their annual impact report to explore the amazing efforts to make positive change in 2020.
---
SHOP OUR CURATED PICKS:
---
---
---
Kinship
This beauty brand focuses on cruelty-free, plant-based ingredients that are good for you and for the environment. At the heart of their plant-based beauty products is a proprietary microbiome technology, a pre-probiotic, derived from the fermentation of lactobacillus to support a strong natural skin barrier. This helps with the skin's resilience and creates a natural, radiant glow.
The packaging of this conscious beauty brand is completely recycled with jars made from ocean waste plastic and tubes from post-consumer recycled materials. Even their shipping packaging is made of recycled materials. As a result, this brand has already eliminated 2 tons of plastic from our oceans. Learn more about their environmental impact.
---
SHOP OUR CURATED PICKS:
---
---
First Aid Beauty
Another clean beauty brand that gives back is First Aid Beauty. Their products are all cruelty-free, fragrance-free, and dermatologist tested. If you suffer from chronic dry skin or eczema, this brand has an ultra-repair cream that will provide intense hydration to your skin and a bestselling facial kit for the full spa treatment. First Aid Beauty goes beyond healing your skin with Fab Aid, the brand's commitment to paying off 1 million of student debt where students can enter a contest to win up to $100k towards their student loans. Students also receive 15% off all products. Learn more about Fab Aid and its student debt relief.
---
SHOP OUR CURATED PICKS:
---
---
Honest Beauty
Honest Beauty is a clean makeup brand from the skincare and cosmetics collection of actress and entrepreneur Jessica's Alba's The Honest Company. The skincare and makeup line features no-fuss, mostly natural products with proceeds from each purchase helping to fund educational programs for young women, like Girls Who Code, a program that works to inspire, educate, and equip girls with the computing skills to pursue 21st-century opportunities and bridge the gender gap in computing fields. Learn more about the company's charity partner and community service efforts.
---
SHOP OUR CURATED PICKS:
---
---
Tatcha
Tatcha is a skincare line rooted in Japanese rituals with green tea, twice fermented rice, and algae serving as the foundation of every product. Focused on truly holistic care, Tatcha offers research-backed five-sense rituals with five-piece kits focused on smell, touch, taste, sound, and sight that bring you into harmony and encourage a virtuous cycle of well-being to support healthy-looking skin.
In 2014, Tatcha created the Beautiful Faces, Beautiful Futures fund to keep girls in school to reach their potential through Room to Read's Girls' Education Program, and to bring diverse books to underserved communities in the United States through Room to Read's U.S. literacy initiative by the end of 2021. To date, their support has provided 6 million days of school for Girls' Education Program students and will soon support the printing and distribution of 70,000 diverse books in the Bay Area with the U.S. literacy initiative.
---
OUR CURATED PICKS:
---
---
Rahua
Who knew that shampooing your hair could help save the rainforest one rinse at a time. Refillable bottles cut down on plastic waste, while every bottle sold helps preserve one acre of the Amazon rainforest yearly, totaling 100,000 acres so far. Made with sustainably sourced omega-9 rich Rahua oil to keep hair healthy, the shampoo and conditioner set will leave your hair silky and smooth. You can shop by scent or collection to ensure your shower ritual answers all of your hair's needs.
---
SHOP OUR CURATED PICKS:
---
---
Everist
Did you know that most shampoos, conditioners, and body washes are more than 70% water? Everist is changing that with waterless concentrates for hair and body. These 3x concentrated pastes are packed with ingredients that are good for skin and hair activated by the water in your shower. They fit a whole bottle into a 100ml, travel-friendly, aluminum tube that cuts down on waste. Everist's products are plant-based, cruelty-free, and come in single-use, plastic-free packaging. From their biodegradable ingredients to their recyclable packaging, and the brand's certified Climate Neutral supply chain, the brand's mission is zero-waste and making the planet a priority.
---
Jones Road
Makeup mogul Bobbi Brown sold her namesake company in 2016 and is back with clean beauty brand Jones Road, a line of multitasking products packed with good-for-you ingredients that follow guidelines even more stringent than those of the E.U. to eliminate over 2,700 potentially harmful ingredients from their formulas. 
Founder Bobbi Brown set out to create the makeup equivalent of a Swiss Army Knife: easy, cool, multi-purpose products that could be used to nail any look from a no-frills, five-minute fresh face to more dramatic makeup. Through the nonprofit Support Creatives, she mentors makeup artists, hosts training sessions around the world, and has provided scholarships so beauty pros can update their credentials.
---
SHOP OUR CURATED PICKS:
---
---
GIVESCENT
GIVESCENT was inspired by the first sultry days of summer in Italy. The irresistible scents were created to evoke memories of travel and in turn empower women and give them a voice. By purchasing a bottle of GIVESCENT, you are helping to support women worldwide with $2.45 from the sale of each bottle going to Women for Women International.
Women for Women International supports female survivors of war and has helped more than 500,000 women through a combination of direct aid, rights education, job skills training, and small business development.
---
SHOP OUR CURATED PICKS:
---
---
MAKE
NYC-based beauty brand MAKE has reinvented itself with the first wave of Make 2.0 products focusing on skincare that is made with sustainable botanical materials, lab-engineered natural ingredients, and skin-compatible synthetics that go beyond the concept of clean. All MAKE skincare products are vegan, cruelty-free, and dermatologist tested.
MAKE has partnered with a number of charities that align with the ethos of the brand. One charitable partner includes Plastic Bank, a social enterprise committed to stopping ocean plastic while improving the lives of collectors in vulnerable coastal communities. Collectors receive a premium for the materials they collect which helps them provide basic family necessities such as groceries, cooking fuel, school tuition, and health insurance.
Make has also partnered with One Tree Planted, focused on planting more trees for a better world; and The Trevor Project, an organization providing crisis intervention and suicide prevention services to lesbian, gay, bisexual, transgender, queer & questioning (LGBTQ) young people under 25.
---
SHOP OUR CURATED PICKS:
---