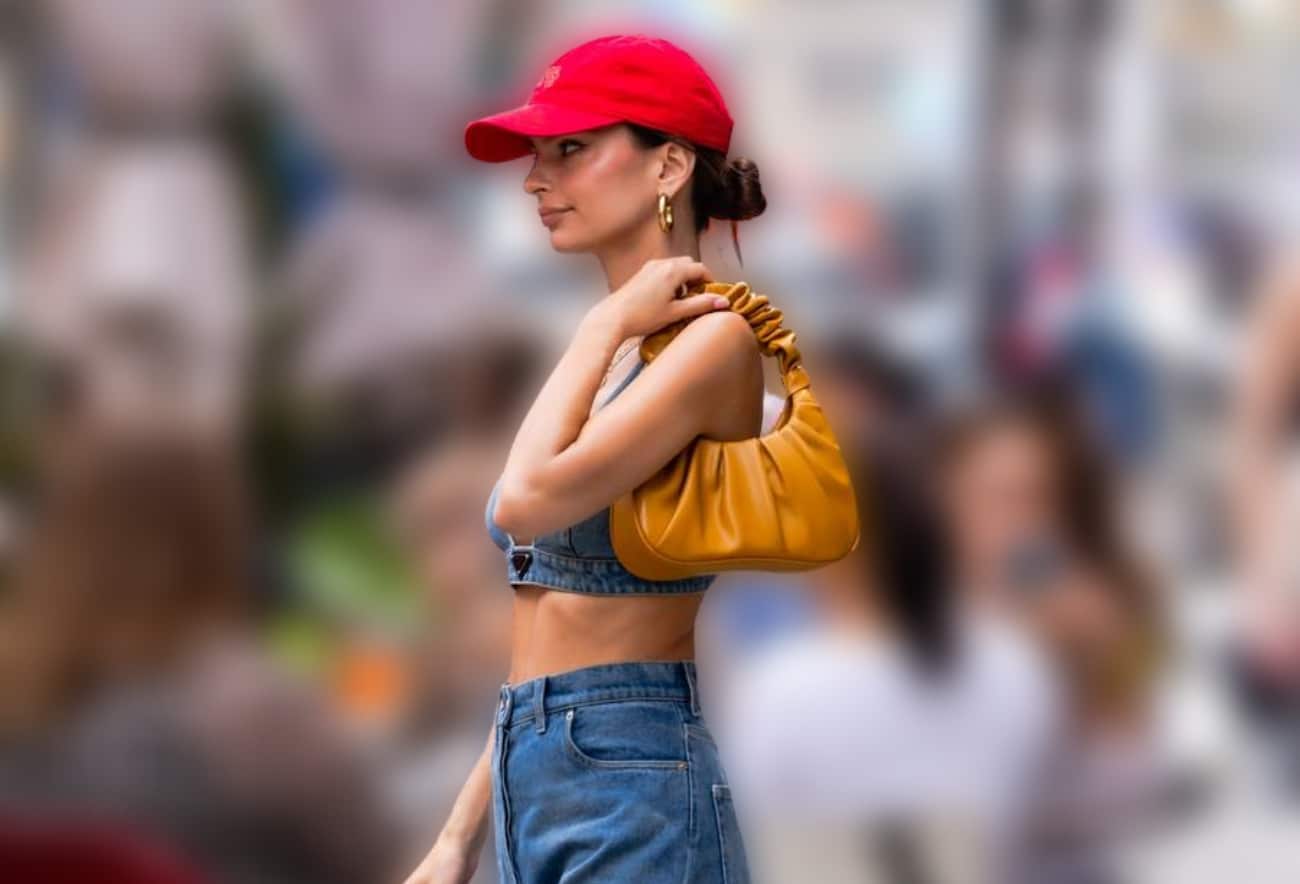 5 Affordable Designer Bags These Trendy Celebrities Wear on Repeat
Discover the best affordable designer handbags loved by celebrities and the fashion set.
In the world of fashion, "it" handbags have always basked in the limelight. These designer handbags not only complete an outfit but also serve as a statement piece that can elevate your entire look.
While we all harbor dreams of owning that extravagant designer bag, there are more affordable designer handbag brands that offer chic style paired with premium quality. While most celebrity-adored handbags come with a luxe price tag ranging in the thousands, these affordable designer bags have gained celeb status despite their more approachable price range from $89-$775. In fact, these five celebrity-favorite handbag brands are here to prove one thing: you can have style and savings in one chic package without sacrificing quality.
The best part? these affordable designer handbags go well beyond playing arm candy to the stylish social set. From sustainability to Italian leather and handcrafted quality, there's so much to love about these handbag brands.
Best Affordable Luxury Bags
If you're looking for an affordable designer handbag that achieves icon status, look no further. Our editors curate our collections against our vetting criteria while also conducting extensive research, testing, and evaluating customer reviews. By shopping our curated collection below, you help support our publication as we may receive a small portion of sales.
Why We Love It
JW PEI designs sustainable vegan leather handbags made from recycled plastics. We love the versatile colors of The Gabbi Bag ranging from everyday neutrals like black, brown, cream, and tan and statement colors like yellow, red, green, and baby blue. With a cult following amongst the fashion set and an affordable price tag of just $89, it's hard to buy just one.
Why We Love It
Celebs aside, we love the timeless style of this bag that can take you from season to season. With 7 interior compartments including a leather key leash and an exterior slip pocket on the back, this bag will keep you organized on the go. The quality of this bag truly shows in the details handcrafted in Italy by local artisans. As part of the Leather Working Group (LWG), their tanneries follow a strict employee code of conduct and are working towards aggressive goals in reducing water pollution, increasing water-use efficiency, and minimizing chemical waste.
Why We Love It
All of London Demellier's handbags are meticulously handcrafted by skilled artisans using local techniques and traditions in a family-owned factory in the South of Spain. This brand is also LWG-certified to ensure optimal sustainability.
Why We Love It
We love Strathberry's commitment to quality. Strathberry is an Edinburgh-based and internationally-known brand with bags handcrafted in Spain using only the finest quality Spanish leathers and finishes. Each Strathberry bag takes a minimum of 20 hours to meticulously craft by hand.
Why We Love It
We love that Mansur Gavriel is female-founded with a focus on quality without sacrificing stunning design. This bag offers a fresh take on the classic bucket bag that will never go out of style.