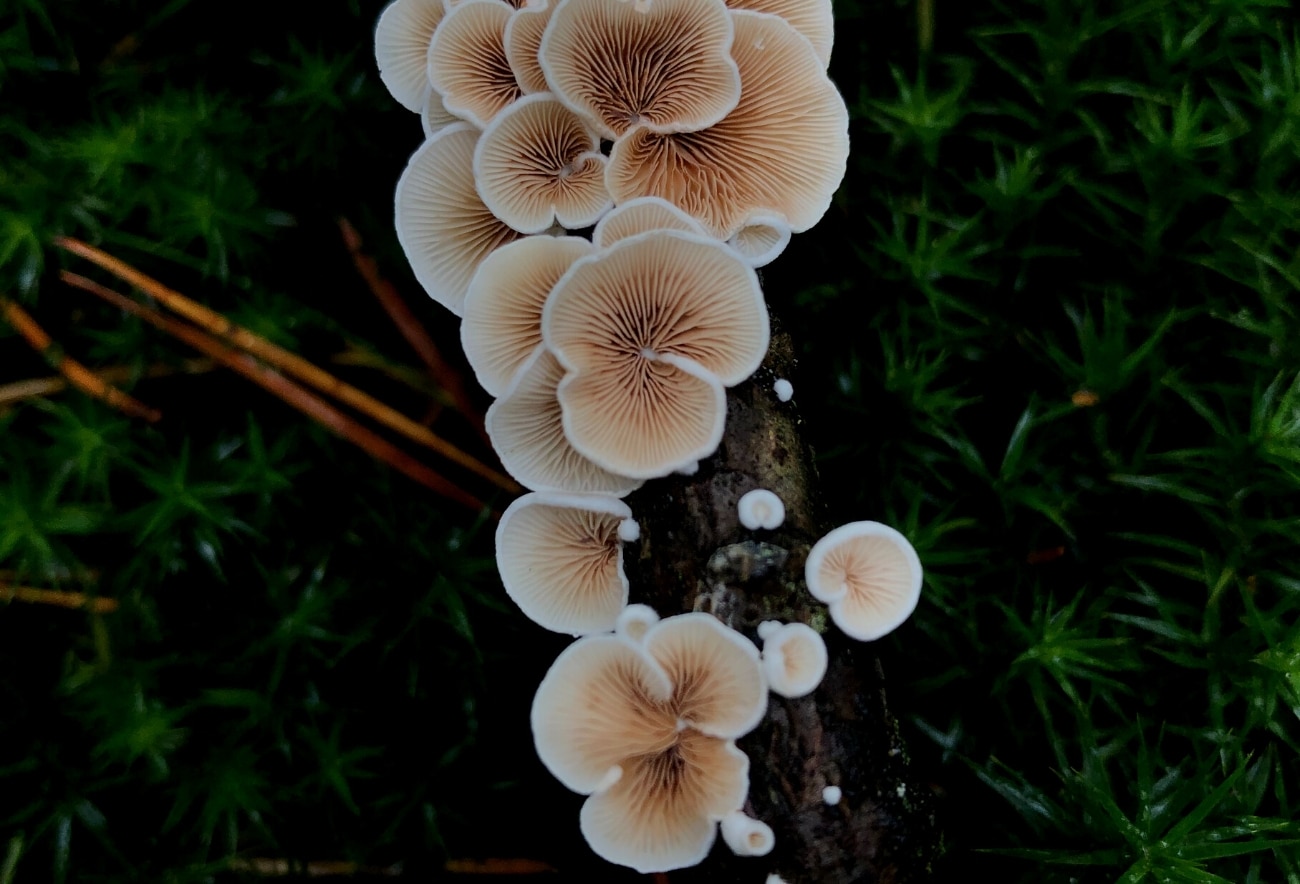 From Forest to Face: Best Mushroom Skincare Products
Discover the powerful anti-aging and nourishing benefits of the best mushroom skincare products.
In the ever-evolving world of skincare, there's a new kid on the block – mushroom skincare. While it may sound unconventional, the beauty industry has been buzzing about the myriad benefits mushrooms can offer to your skin. From mushroom face creams to mushroom-infused serums, these fungi are taking the skincare world by storm. In this article, we'll dive deep into the world of mushroom skincare, exploring the incredible benefits, the best mushrooms for your skin, and the mushroom skin care products you need to try.
Whether you're looking to prevent wrinkles or reduce the signs of aging, mushroom skincare products are a must-have addition to your beauty routine. Our editors curate our collections against our vetting criteria while also conducting extensive research, testing, and evaluating customer reviews. By shopping our curated collection below, you help support our publication as we may receive a portion of sales.
Magic of Mushroom in Skincare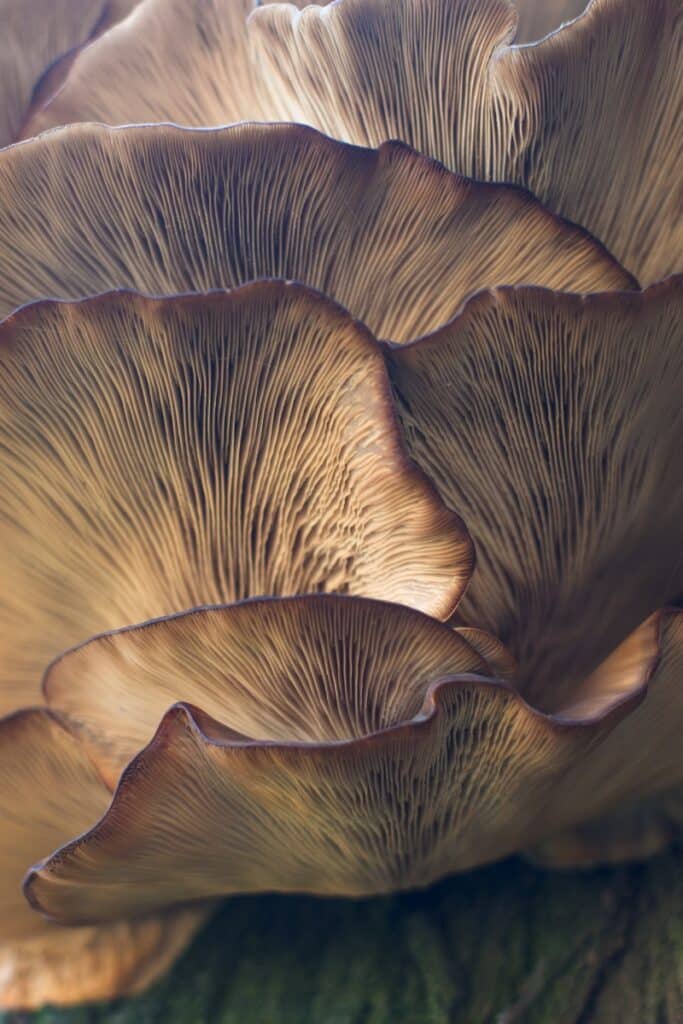 Mushroom Benefits for Skin
Mushroom skincare, or mycocosmetics, is a rapidly growing trend in the beauty industry. Mushrooms have been used for centuries in traditional medicine for their numerous health benefits, but their potential for skincare is only now being fully realized. These fungi are rich in vitamins, minerals, antioxidants, and other bioactive compounds that can work wonders for your skin.
One of the key advantages of mushrooms in skincare is their adaptogenic properties. Adaptogens help the skin adapt to environmental stressors, making it more resilient and less prone to damage. This makes mushrooms an ideal ingredient for skincare products that aim to address a wide range of skin concerns.
What are the benefits of mushrooms for the skin? 
Hydration and Moisture Balance: Many mushrooms are naturally hydrating, making them perfect for moisturizing and nourishing the skin. Mushroom skincare products can help lock in moisture, preventing dryness and leaving your skin feeling soft and supple.


Anti-Aging Power: Mushrooms are packed with antioxidants, such as ergothioneine and selenium, that combat free radicals and protect the skin from premature aging. They can help reduce the appearance of fine lines, wrinkles, and age spots, leaving your skin looking youthful and radiant.


Brightening and Even Skin Tone: If you're dealing with uneven skin tone, shiitake mushrooms are your best friend. They contain kojic acid, which inhibits melanin production, helping to fade dark spots and promote a more even complexion.


Soothing and Calming: For those with sensitive or irritated skin, mushroom skincare can provide relief. Mushrooms have natural anti-inflammatory properties that can soothe redness and reduce irritation, making them a gentle choice for sensitive skin types.


Improved Elasticity: Mushrooms like tremella are known for their ability to promote collagen production, which is crucial for maintaining skin's elasticity. Using mushroom skincare products can help keep your skin firm and youthful.

Types of Mushroom Skin Care Products
The beauty industry has embraced the potential of mushrooms, and there is now a wide array of mushroom skincare products available. Here are some must-try options: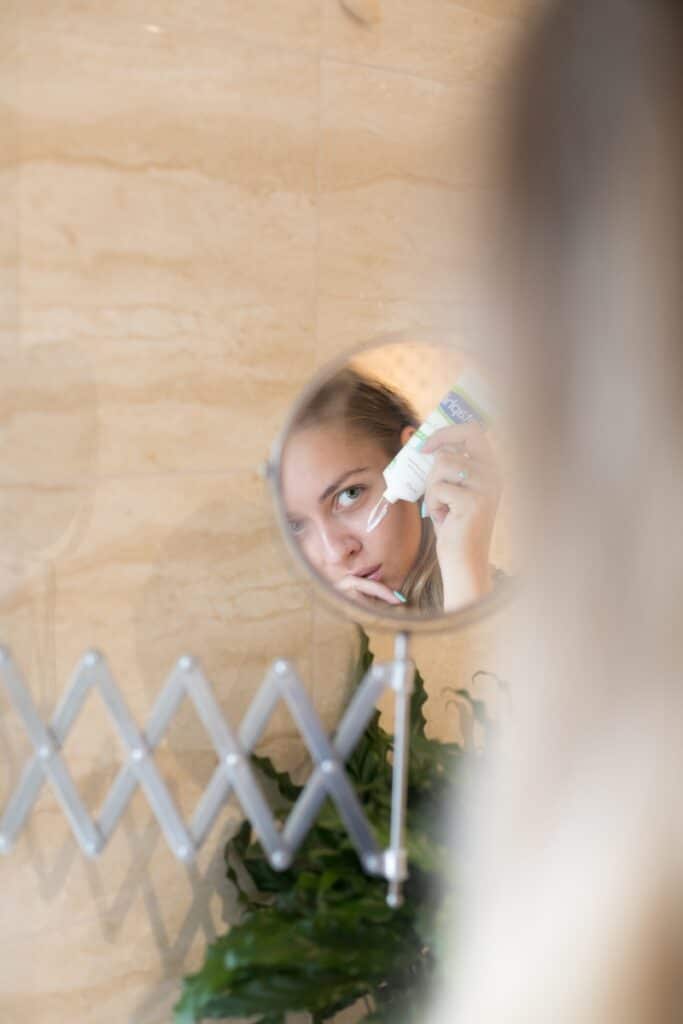 Mushroom Face Cream: Mushroom-infused face creams are gaining popularity due to their hydrating and anti-aging properties. Look for creams that combine different mushroom extracts for a comprehensive skincare experience.
Mushroom Face Masks: Mushroom face masks, often featuring tremella mushrooms, are excellent for a quick hydration boost. They leave your skin feeling refreshed and rejuvenated.
Mushroom Serums: Serums are concentrated formulations that can target specific skin concerns. Mushroom serums are ideal for brightening, reducing fine lines, and improving skin texture.
Mushroom Cleansers: Mushroom cleansers can effectively remove impurities and makeup while delivering nourishing benefits to your skin. They leave your face feeling clean and revitalized.
Mushroom Toners: Toners infused with mushroom extracts can balance your skin's pH and provide an extra layer of hydration. They prepare your skin for the subsequent steps in your skincare routine.
Mushroom Eye Creams: Don't forget the delicate skin around your eyes. Mushroom eye creams can help reduce puffiness, dark circles, and fine lines, giving your eyes a refreshed appearance.
Best Mushroom Skincare Products
Editor's Pick: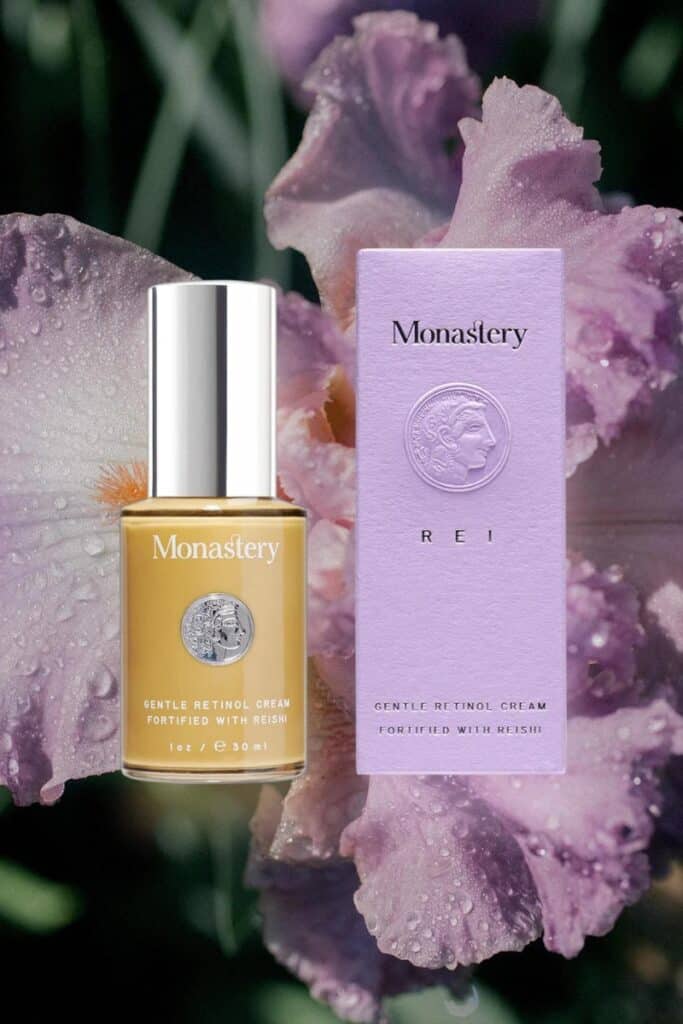 Buy at $110
With an average of 5-star customer reviews, Monastery REI is a powerful yet gentle retinol infused with premium botanicals, promoting skin brightening, collagen boost, and reducing fine lines. It contains beta-glucan from fungi like Reishi, which protects the skin barrier, retains moisture, and combats inflammation, puffiness, wrinkles, and free radical damage while preventing moisture loss.
Other Top-Rated Mushroom Skincare Products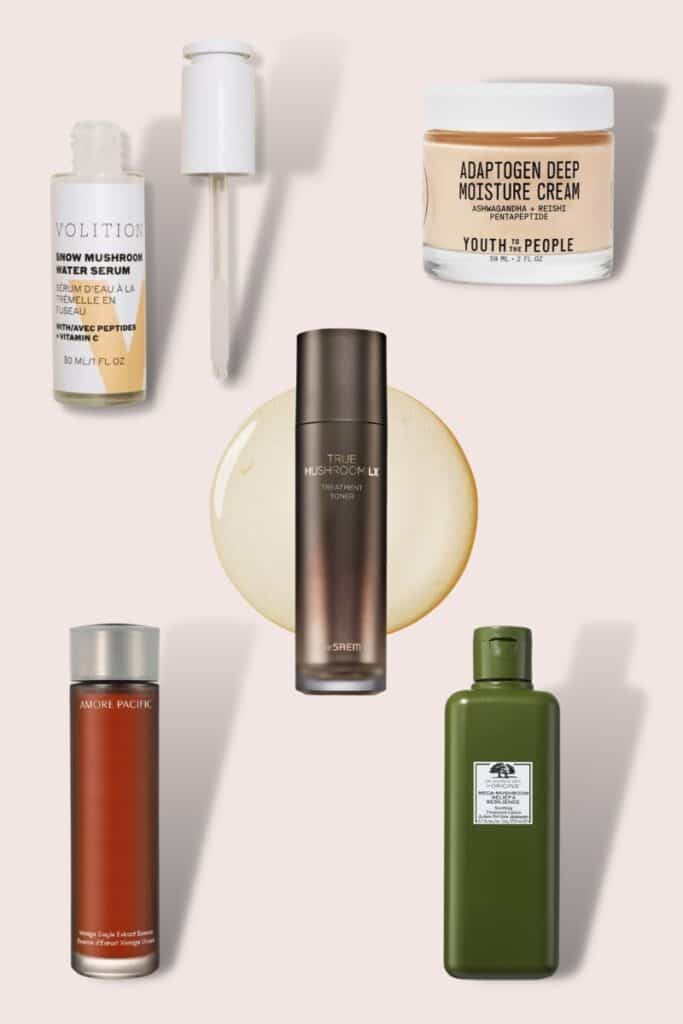 This serum features tremella mushroom extract, known for its exceptional hydrating properties. It helps improve skin's moisture retention and promotes a plump, dewy complexion.
Ideal for sensitive skin, this soothing lotion contains a blend of reishi, chaga, and coprinus mushrooms. It calms redness, hydrates, and preps the skin for other products in your routine.
Another product from the Origins Mega-Mushroom line, this cream is designed to calm and strengthen sensitive skin. It's rich in reishi and chaga mushrooms, making it a great choice for soothing irritated skin.
This cream combines adaptogenic herbs and shiitake mushrooms to provide intense hydration and support the skin's resilience. It's suitable for all skin types and helps with dryness and redness.
This essence contains a high concentration of green tea leaves fermented with shiitake mushroom extract. It's known for its antioxidant-rich formula that helps protect the skin against environmental stressors.
This face toner is enriched with extracts from 5 different mushrooms and fermentation ingredients. It aims to improve skin elasticity, reduce wrinkles, and provide deep hydration. It contains ceramides and beta-peptides for added moisturization, resulting in a youthful, dewy, and balanced complexion.
Mushroom skincare is not just a passing trend; it's a natural, effective, and sustainable way to care for your skin. Whether you're looking to hydrate, brighten, or combat the signs of aging, mushrooms have something to offer. With a wide range of mushroom skincare products now available, there's no better time to incorporate these fungi into your daily beauty routine. Embrace the magic of mushroom skincare and unlock the secret to healthier, more radiant skin.