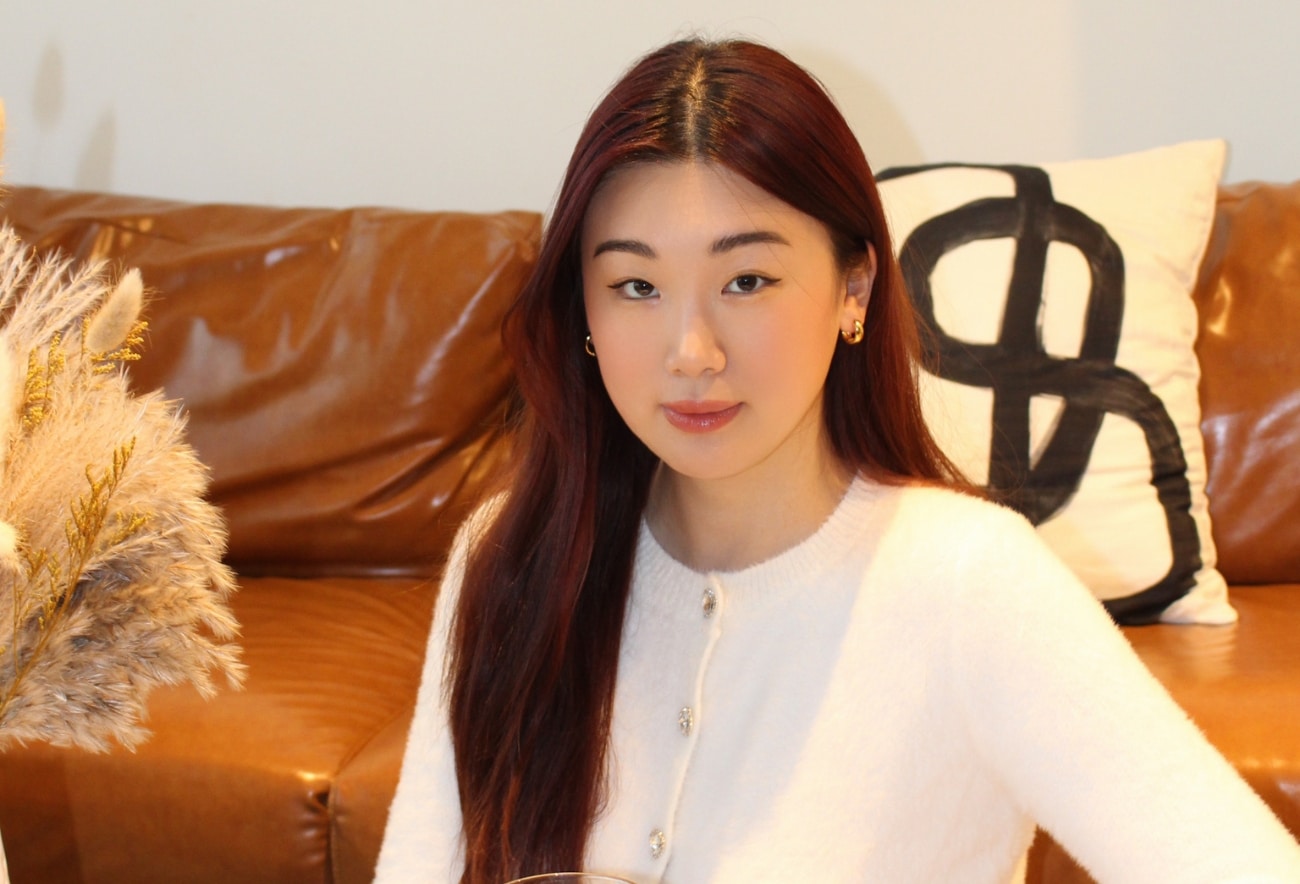 The Key to Startup Success with YouMe Lin, Founder of Cloud Studio
This interview is a part of our Female Founder Series where we explore the journey of female entrepreneurs and what makes their brand unique.
Meet YouMe Lin, Founder of Cloud Studio, a Social-Media First Creative Agency.
YouMe started a seven-figure agency Cloud Studio in her twenties partnering with brands like Living Proof, Korres, and Sundays. YouMe has been a fierce advocate for breaking down barriers and pushing brands toward sustainability and eco-consciousness. She started her career during college as a creative director at Screenshop, a company later acquired by Snapchat working alongside Kim Kardashian. She later worked as the Brand Director at Naadam, a sustainable fashion brand before starting her own agency in 2020. YouMe is also the creator of Cloud Cafe, which offers minority female business owners free consultations. She has since devoted over 100+ hours to helping small businesses.
We sat down with YouMe to discuss her entrepreneurial journey, Cloud Studio's mission, and the advice she has for female entrepreneurs.
Tell us a little bit about the beginning of your career and what led you on the path to start your agency, Cloud Studio.
I started my career as a creative director for a fashion app acquired by Snapchat while still studying at NYU. Learning from Kim Kardashian, the app's advisor, I gained valuable experience in social media and influencer marketing. Later, as the brand director at Naadam, a sustainable fashion brand, I led the social media team and partnered with eco-friendly brands to help amplify sustainability messaging. Frustrated by the industry's lack of diversity, I founded Cloud Studio in 2020 during the pandemic. Within two years, our agency grew into a strong team, achieving seven-figure revenue through collaborations with mission-driven brands. I am proud to say that Cloud Studio has become a platform for change, reflecting my values and commitment to making a positive impact.
At the start of your career, you were finishing your studies. What is your advice for young professionals to achieve balance while pursuing their passions and earning their degrees?
In my experience, the key to balancing passions and earning a degree is to not be constrained by timelines or societal expectations. During college, I took a year off and did part-time studies to create a more balanced lifestyle that allowed me to pursue my passions. It's important to prioritize your well-being along the way. Don't be afraid to take an unconventional path and find your own balance.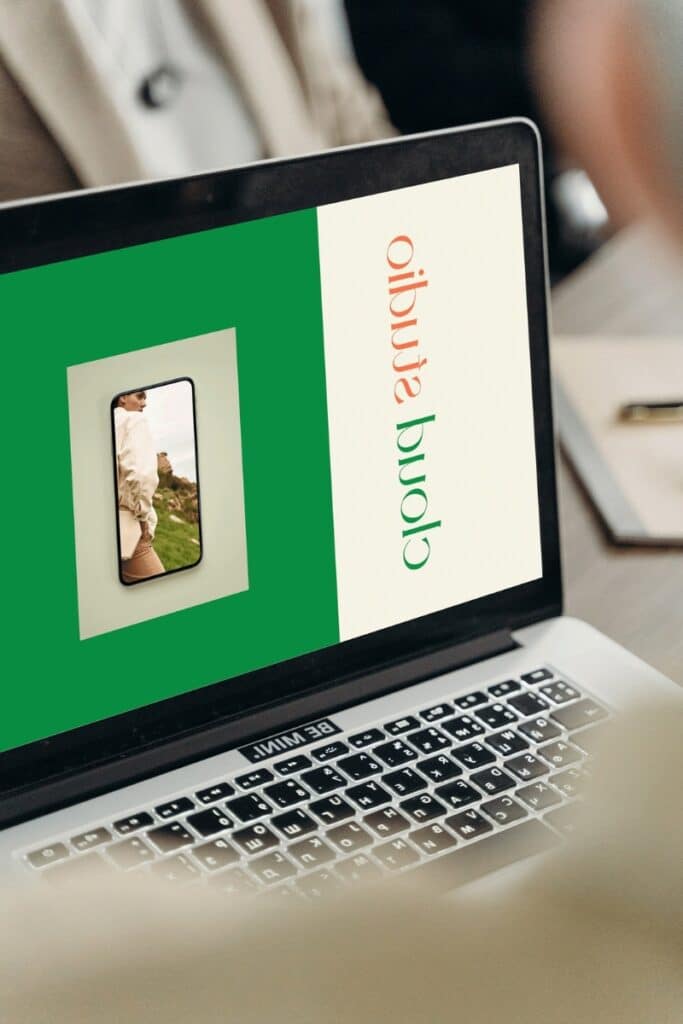 What inspired the name of your marketing agency, Cloud Studio? Tell us a little bit about your agency's mission.
I started Cloud Studio in 2020 as a full-service creative marketing agency to serve mission-driven and sustainable brands in beauty, wellness, and lifestyle.
As an agency, our mission is to inspire both consumers and businesses to lead with impact and intention. "Cloud Studio" captures the essence of our creative space by blending the boundless shapes of clouds with the welcoming environment of a studio.
Just as clouds have no restrictive form, our work knows no boundaries. Here, we foster a collaborative team culture, bringing together diverse ideas and talents under one roof—a true creative home where limitless possibilities take shape.
Cloud Studio focuses on eco-conscious and sustainable brands. What are some of the brands you partner with and how are they driving sustainability across beauty and fashion?
Petite Studio for slow fashion and KORRES for skincare. I am constantly inspired by their creativity and unwavering commitment to sustainability. They prioritize sustainability rather than treating it as an afterthought, and they excel in finding innovative ways to repurpose recycled materials and waste, transforming them into lovely accessories and goods.
You've started Cloud Cafe, a community for advocating for minority women business owners. Tell us more about this initiative and how you are helping minority women achieve their goals.
Being a minority female entrepreneur, I intimately understand the challenges and journey involved in building a business. This motivated me to establish Cloud Cafe, an initiative at Cloud Studio dedicated to providing resources and support to fellow female founders. Through workshops, podcasts, panels, articles, and more, we offer complimentary guidance in digital marketing, utilizing our expertise to empower small female business owners.
What is your advice for other female founders that want to build their own businesses?
Be your own biggest competitor and avoid comparing yourself to unrealistic expectations that can be detrimental to your success. Embrace your unique perspective and strengths, and believe in your ability to make a difference and achieve remarkable things. Use the superpowers only you have.
What's next for Cloud Studio and where do you hope to take the business over the next few years?
We'll be rolling out more initiatives to amplify our mission, support important causes, and provide more resources for our community. This year and next, we are thrilled to undergo an exciting rebranding process to build out the Cloud Studio brand. Stay tuned for updates and follow our journey.
The Final Five
Uncommon and Curated wraps up every interview with these five "food for thought" questions.
1. What song is always on repeat on your playlist?
Anything Blackpink.
2. What is the most impactful book you have read?
The Almanack of Naval Ravikant.
3. What's a brand you absolutely love and why?
Shameless plug, but I love Cloud Bar, a holistic wellness brand that I am working on building as a side passion project. We focus on helping you heal from within through Traditional Chinese medicine superfoods rooted in self-care.
4. What is a ritual or routine that brings you joy or keeps you grounded?
Personally, I find incorporating traditional Chinese medicine wellness and beauty practices such as gua sha, acupuncture, cupping, and Cloud Bar's superfood infusions into my daily routine to be very relaxing and centering.
5. What are your words to live by?
You can do anything, but not everything at once. Give yourself some grace.