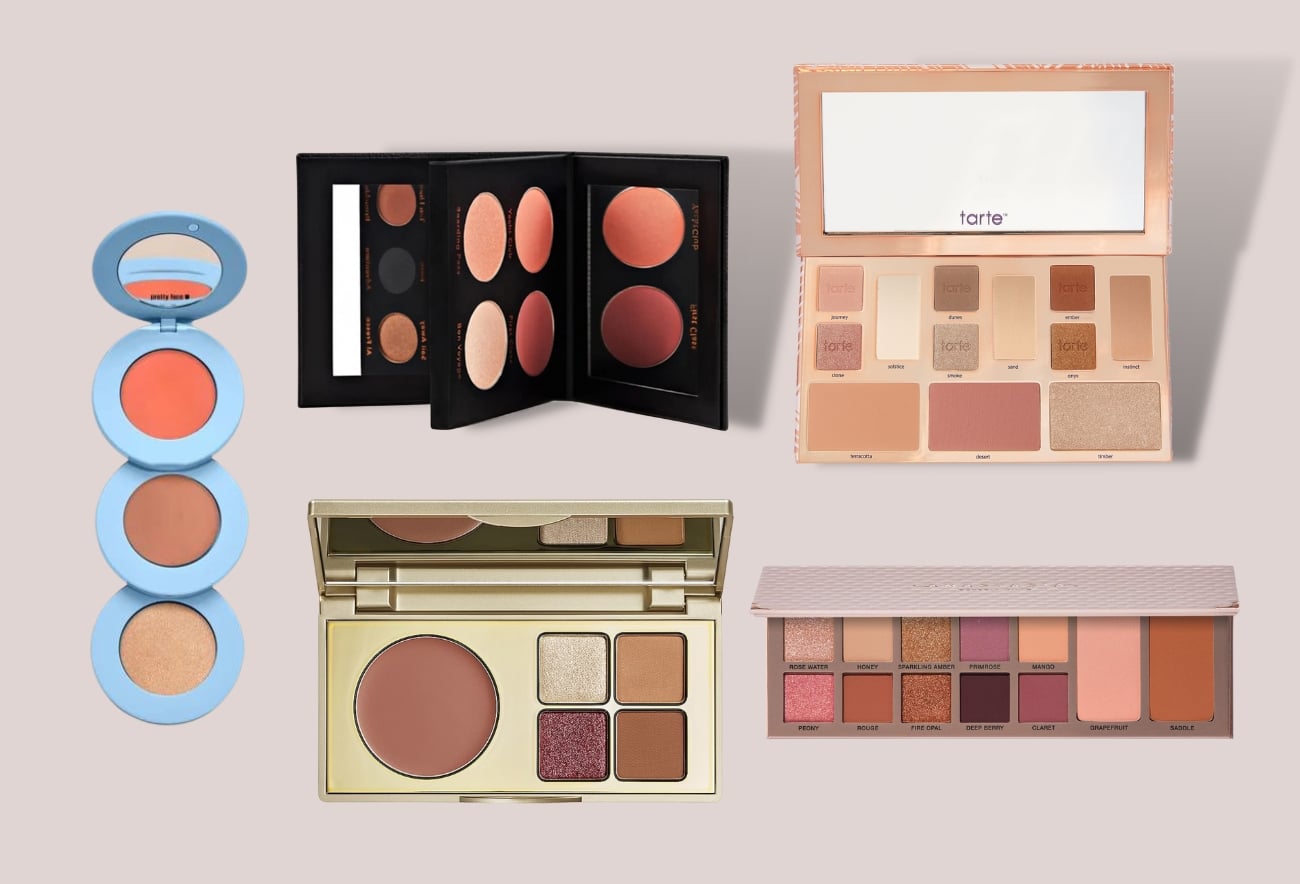 10 Best All-In-One Makeup Palettes to Simplify Your Beauty Routine
Discover the best all-in-one makeup palettes so you can streamline your beauty routine and get ready on the go.
In today's fast-paced world, everyone is looking for ways to simplify their daily routines. That's where all-in-one makeup palettes come in – they offer the convenience of having all the necessary makeup products in one compact palette. From eyeshadows to blush, bronzer, and highlighter, these palettes provide everything you need to create a flawless, put-together look. Perfect for travel, touch-ups on the go, or simply streamlining your makeup collection, the best all-in-one makeup palettes offer versatility, ease of use, and stunning results.
What is an all-in-one makeup palette?

An all-in-one makeup palette is a type of makeup product that contains a variety of makeup products in one compact, convenient package. These palettes typically include a combination of eyeshadows, blushes, bronzers, highlighters, and sometimes even lip colors, making it possible to create a full makeup look using just one product.

All-in-one makeup palettes come in a variety of sizes, shapes, and color combinations, and they are often designed with specific themes or color schemes in mind. For example, a natural or nude-themed palette may contain earthy-toned eyeshadows, a peachy blush, a bronzer, and a subtle highlighter, while a bold or colorful-themed palette may include bright eyeshadows, a statement blush, a shimmering highlighter, and a bold lip color.

These palettes are popular among makeup enthusiasts and beginners alike because they offer a convenient way to experiment with different makeup looks without having to purchase multiple individual products. They are also great for travel, as they take up less space in your makeup bag than individual products.

Some popular brands that offer all-in-one makeup palettes include Charlotte Tilbury, Makeup Forever, Tarte, and Anastasia Beverly Hills. When selecting an all-in-one makeup palette, it's important to consider your skin tone, personal preferences, and the specific occasion or look you want to achieve.

Best All-In-One Makeup Palettes
Whether you're a beauty beginner or a seasoned makeup artist, these palettes are a must-have addition to your beauty arsenal. Our editors curate our collections against our vetting criteria while also conducting extensive research, testing, and evaluating customer reviews. By shopping our curated collection below, you help support our publication as we may receive a portion of sales.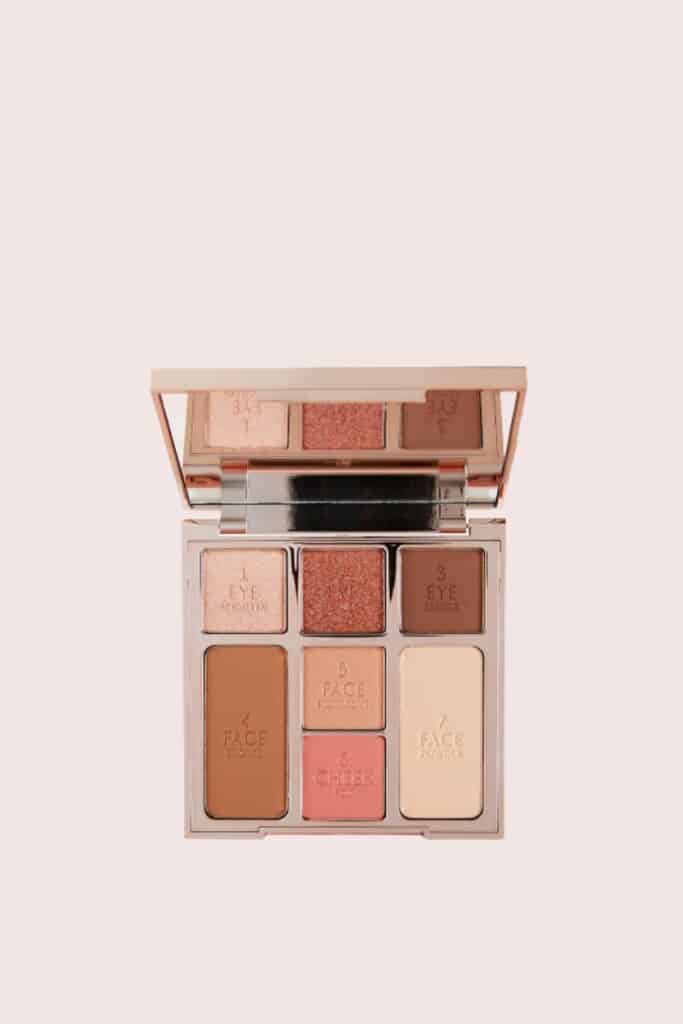 Instant Look in a Palette
Charlotte Tilbury
AVERAGE RATING: 4.6 / 5
The Charlotte Tilbury Instant Look in a Palette is the perfect makeup palette for creating a glowing, bronzed look in minutes. Featuring eyeshadows, blush, bronzer, and powder, this full-face palette will give you that natural flush of blood to your cheeks when you fall in love. With universal shades designed to suit everyone, the Eye Brighten primer creates all-day wear and the Eye Enhance adds a soft dimension to the crease and lashline.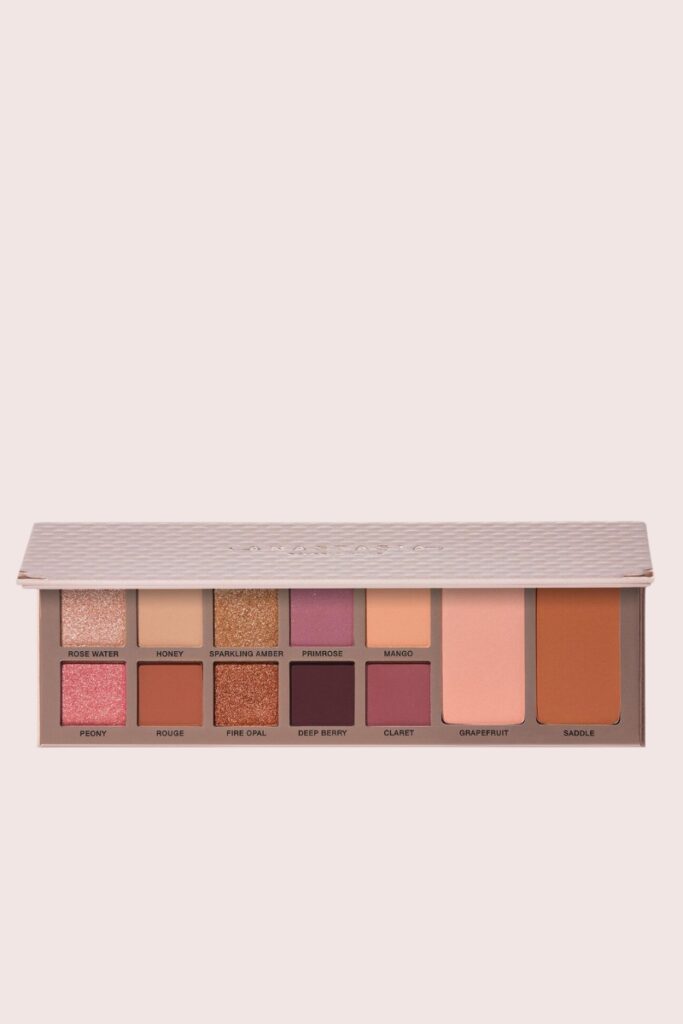 Primrose Palette
Anastasia Beverly Hills
AVERAGE RATING: 4.8 / 5
This luxurious palette contains 12 shades, including five shimmery colors, five matte colors, and two face powders. The range of shades allows you to create a variety of looks from natural to glam. Whether you're looking for a subtle daytime look or something more dramatic for night, this palette has everything you need. The shadows are creamy and blendable with excellent pigmentation, making it easy to create the perfect look. Cruelty-free.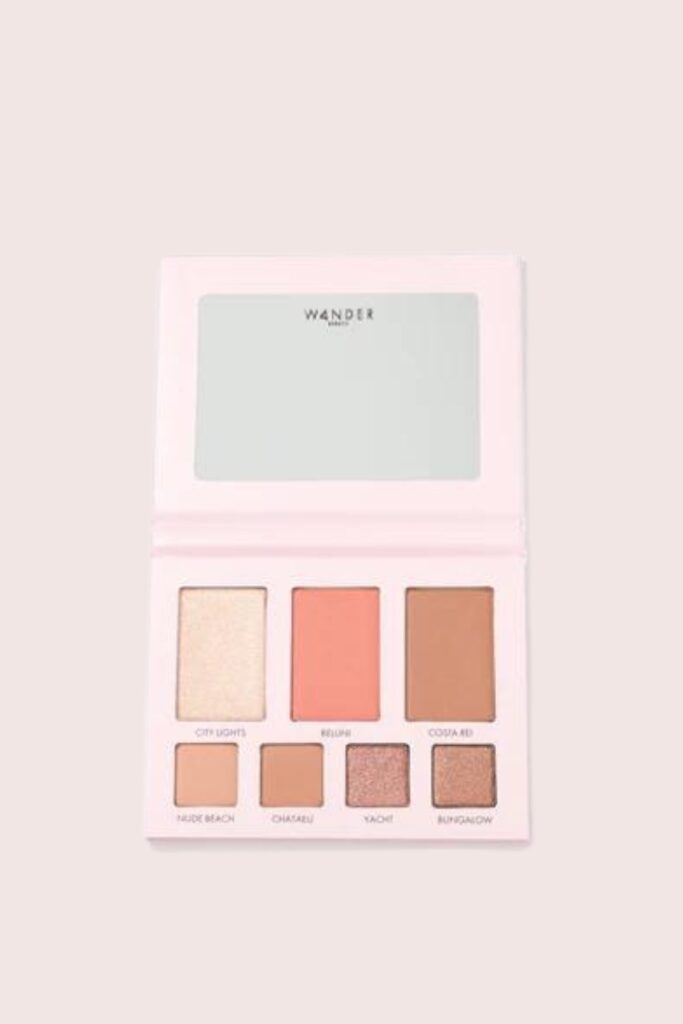 Getaway Eye and Face Palette
Wander Beauty
AVERAGE RATING: 4.2 / 5
Made in the USA, we love the sunkissed hues of this tiny palette packed with four eyeshadows, a highlighter, blush, and bronzer that can be used to create numerous looks that will give you a natural glow by day and sultry glam by night. Its compact size makes it easy to carry with you on the go, fitting snugly in your purse. With all your makeup essentials in one convenient palette, you can confidently achieve any desired look without the hassle of carrying multiple products. Cruelty-free. Free of Parabens.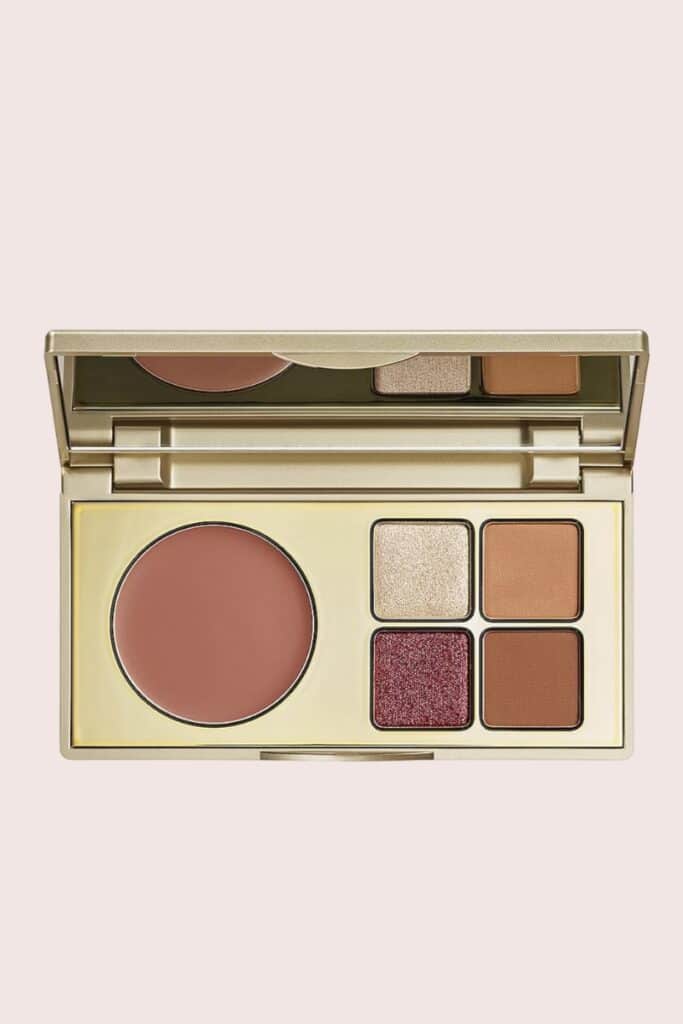 Color Cocktail Eye, Lip, and Cheek
Stila
AVERAGE RATING: 4.7 / 5
This palette may be minimal, but it packs a powerful punch with colors that can be easily mixed to create a beautiful glow. With its petal-soft texture and dewy finish, this cult-classic multi-tasking palette blends like a dream, leaving lips and cheeks with a beautiful flush of color. Possibilities are endless with this luscious cocktail of color for cheeks, lips, and eyes. Mix, blend, and play to create your perfect look.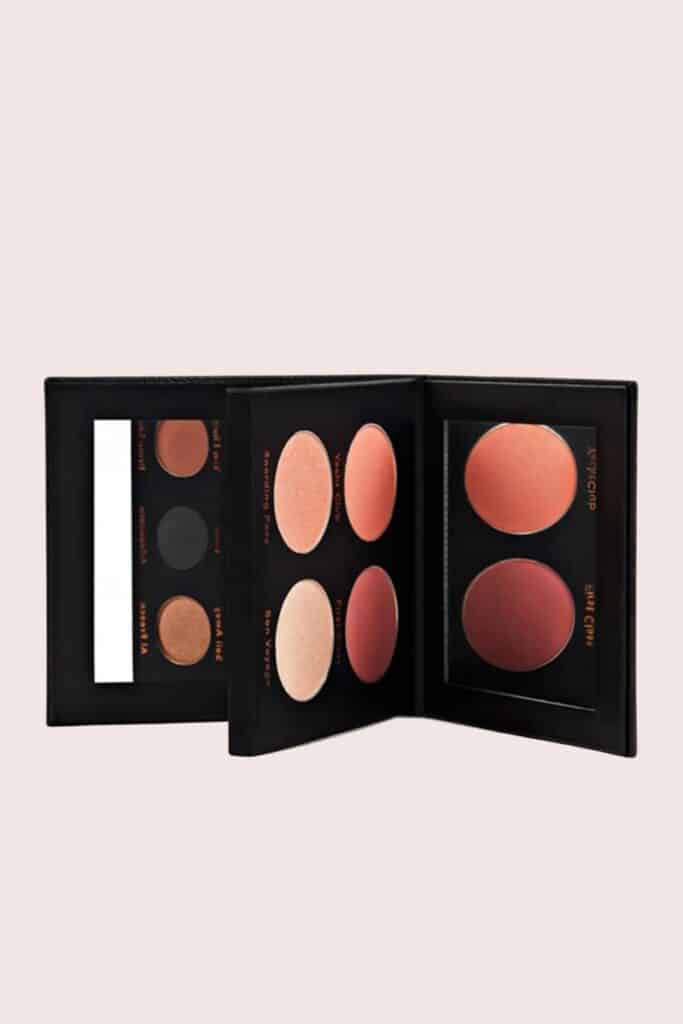 Mineral Cosmetics Weekender
Youngblood
AVERAGE RATING: 5 / 5
This versatile richly pigmented face palette is crafted to enhance any skin tone. Featuring 9 alluring eyeshadows ranging from deep mattes to shimmering metallics, as well as 2 blushes and 2 highlighters to impart a luminous glow, this palette is formulated with jojoba seed oil and vitamin E for nourishing, clean color. With its lightweight breathable texture and long-lasting coverage, it's the only palette you'll need to elevate your weekend look from simple to stunning, wherever your travels take you. Clean and cruelty-free.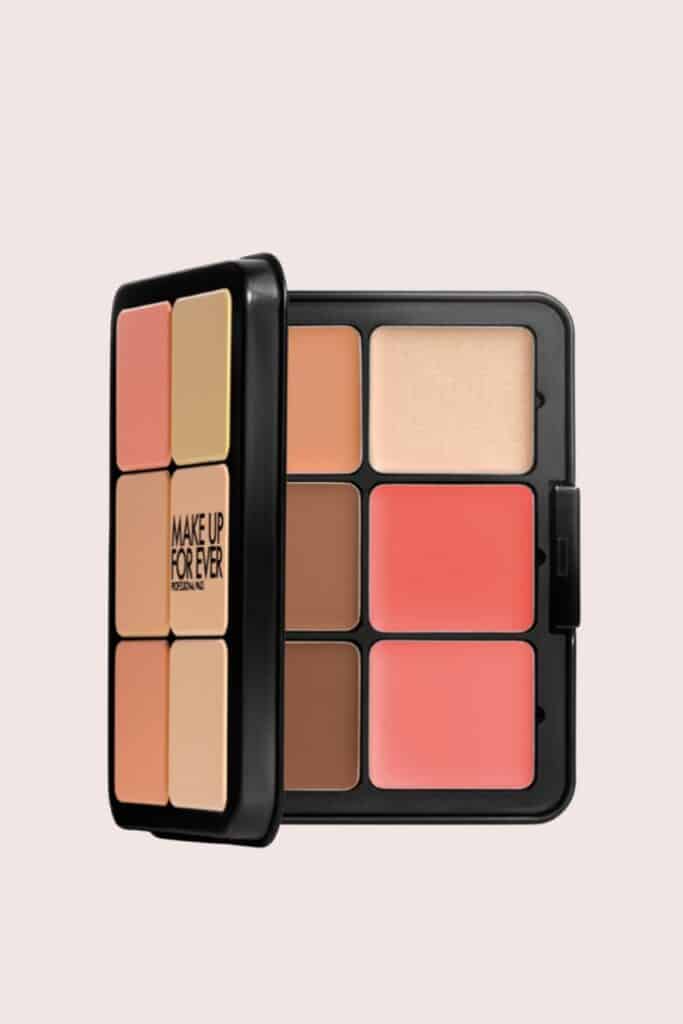 HD Skin All-In-One Face Palette
Makeup Forever
AVERAGE RATING: 4.2 / 5
Available in two complex palettes designed to suit every skin tone, this all-in-one makeup palette features 12 creamy formulas that can be used individually or blended to create your ideal foundation, concealer, blush, contour, and highlight shades, this palette is versatile and customizable. The lightweight, buildable coverage and naturally radiant finish provide an effortless application for an evenly sculpted complexion. The creamy formula will help you say goodbye to harsh lines and hello to soft, flawless-looking skin with this all-in-one palette.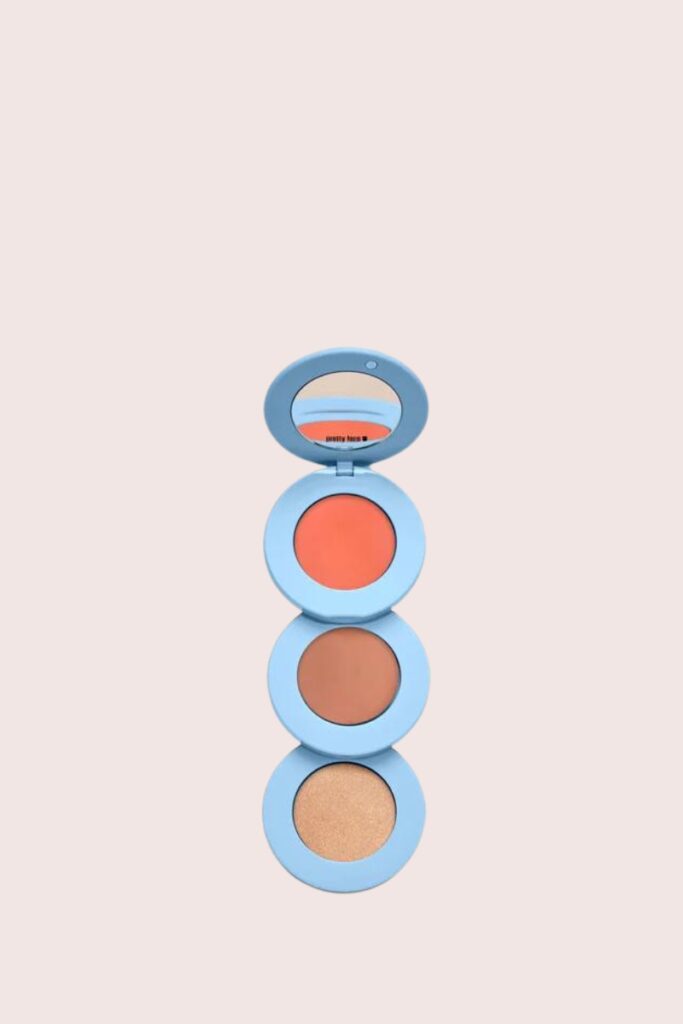 Stack The Odds Makeup Palette
Alleyoop
AVERAGE RATING: 4.9 / 5
This bestselling 3-in-1 compact is the ultimate solution for a complete, natural-looking makeup look. It includes a blendable cream blush, bronzer, and highlighter, all in one stackable package. The creamy formula is infused with moisturizing ingredients like Jojoba and Sunflower Seed Oil, and is designed to be blendable and buildable with the perfect amount of pigment. The blush, bronzer, and highlighter shades are carefully curated to complement a range of skin tones. The intentionally designed cream formula is travel-friendly and won't break like traditional powder products. Clean, Cruelty-Free, Paraben-Free.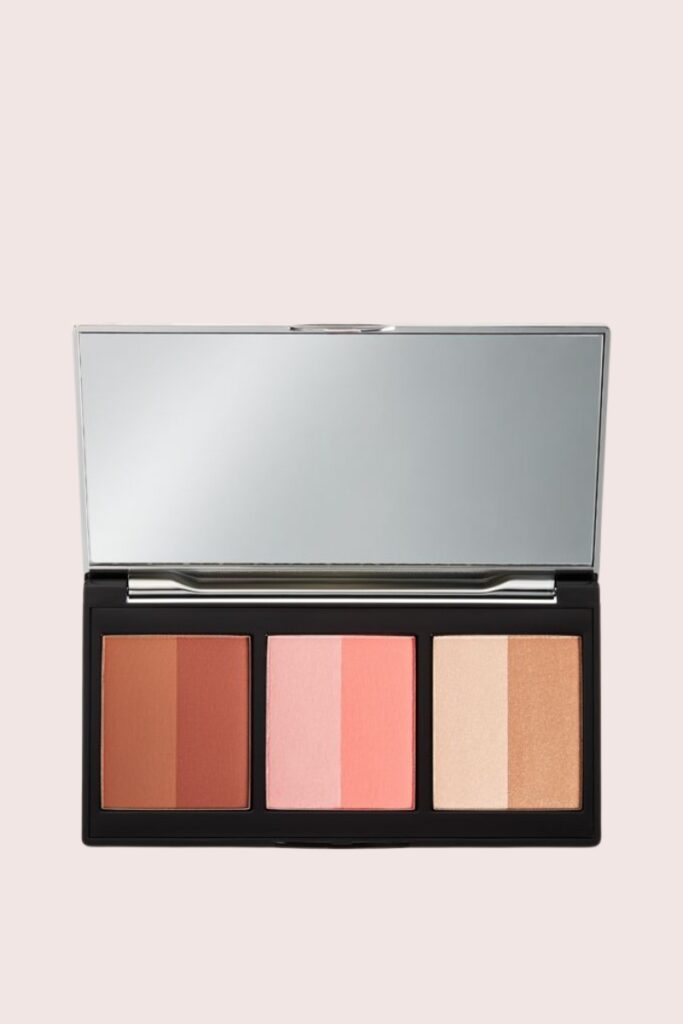 I Woke Up Like This
Rodial
AVERAGE RATING: 5 / 5
Achieve easy, everyday glam with this compact and stylish face palette, perfect for your travels. With six velvety-smooth powders, you can instantly transform your look. Sculpt and define your facial features using the matte bronzer and contour, while the gentle blushes and illuminating shimmers add dimension and lift to your cheekbones, resulting in a radiant, youthful rosy glow.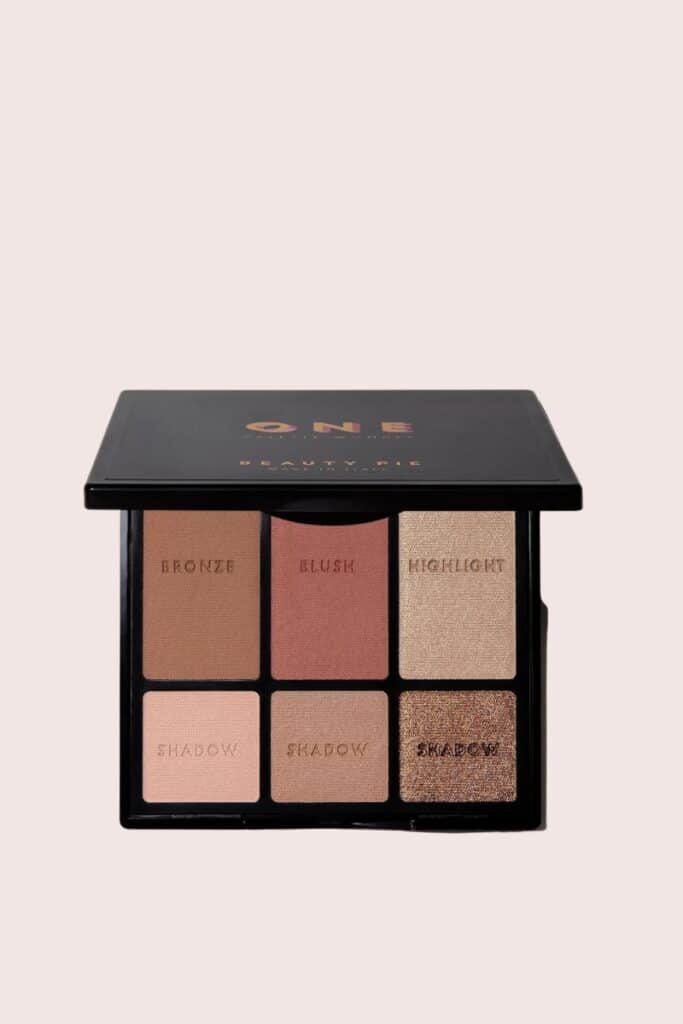 Wonder Palette
Beauty Pie
AVERAGE RATING: 4.3 / 5
We love the glow-inducing shades in this stunning all-in-one palette featuring a blusher, bronzer, highlighter, and a giant eyeshadow palette all in warm-toned, natural shades for a luminous, fresh-faced look. The palette boasts six finely-milled powders, including both matte and shimmer options, to create a bronze eye and softly define your facial features. All you need to complete your look are your favorite lips and lashes. Imported from Italy, these shades have been carefully curated to complement almost every skin tone. Cruelty-Free.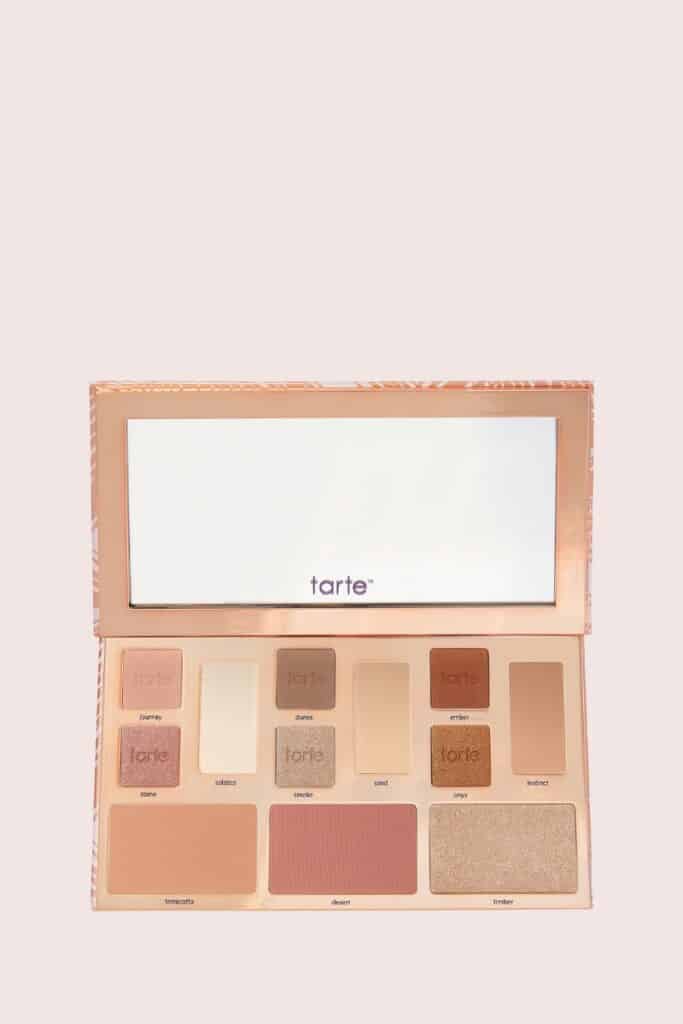 Clay Play Eye and Cheek Palette
Tarte
AVERAGE RATING: 4.8 / 5
Achieve a perfectly sculpted and highlighted look with this versatile palette. Featuring nine neutral-to-smoky shadows, including six matte and three luster shades, you can create endless looks. The palette also includes three face powders – blush, bronzer, and highlighter – to add definition and enhance your natural glow. Infused with Amazonian clay, the creamy, microfine powder offers a rich color payoff that blends seamlessly with a natural, long-wearing finish without creasing, caking, or flaking. The Amazonian clay also helps with sebum control if your skin tends to look oily. Paraben-free.
How to Choose the Best All-In-One Makeup Palette
When looking for an all-in-one makeup palette, there are several factors to consider to ensure that you choose the right one for your needs. Here are some things to look for in an all-in-one makeup palette:
1. Color range
Look for a palette that has a range of colors that will work well with your skin tone and that can create a variety of different looks. If you have fair skin, you may want to look for a palette with light, neutral shades, while those with deeper skin tones may prefer palettes with bolder, more pigmented colors.
2. Versatility
Look for a palette that includes products that can be used for multiple purposes, such as eyeshadows that can also be used as highlighters or blushes that can double as bronzers. This will allow you to create a full makeup look with just one product. We curated palettes that have eyeshadow, blush, contour, highlighter, and in some cases, lip gloss all in one makeup kit.
3. Quality
Consider the quality of the products in the palette, as well as the overall quality of the packaging. Look for a palette that uses high-quality ingredients and has a sturdy, well-designed case that won't fall apart over time.
4. Brand Reputation
Look for a palette from a reputable brand that is known for creating high-quality makeup products. Brands like Charlotte Tilbury, Beauty Pie, and Tarte are all known for creating high-quality makeup palettes that are popular among beauty enthusiasts, while newer independent brands like Wander and Alleyoop are innovating the makeup industry.
5. Price
Finally, consider the price of the palette and whether it fits within your budget. All-in-one makeup palettes can vary widely in price, with some high-end palettes costing hundreds of dollars, while more affordable options can be found for under $50. Decide on a budget beforehand and look for a palette that fits within your price range.