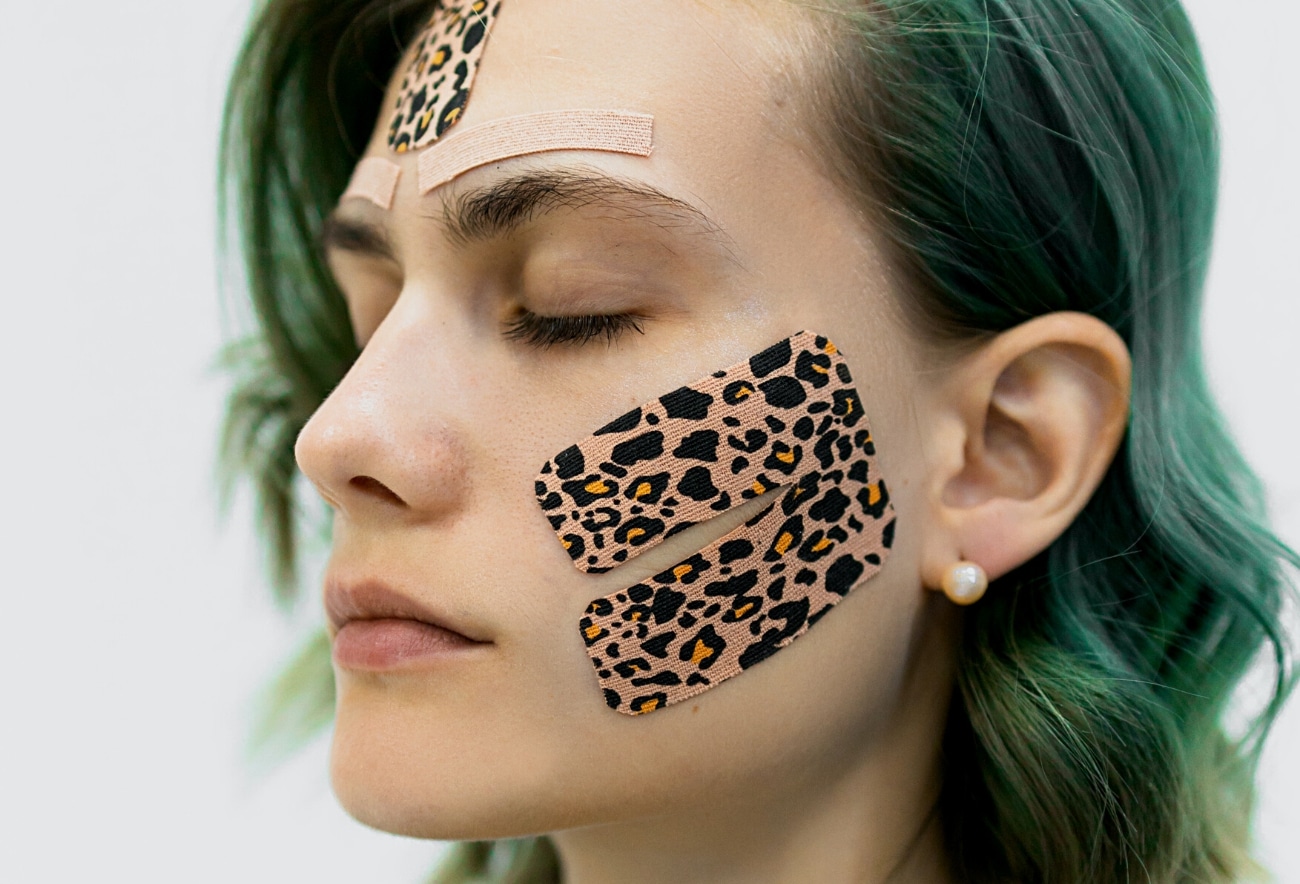 Face Tape for Wrinkles: Does It Actually Work?
We consulted with the experts to see if face tape for wrinkles is an effective solution.
In the quest for flawless skin that's free of fine lines, face taping is the latest beauty trend that has been gaining popularity as an alternative to Botox. The face-taping trend has flooded beauty lovers' FYP TikTok feeds, with the hashtag #facetaping having racked up more than 472 million views. There are two main types of face tape: overnight face tape and facelift tape.
The Benefits of Face Tape for Wrinkles
Face taping is said to reduce wrinkles and fine lines, as well as help with facial swelling. The tape works by holding the muscles in place, which prevents them from contracting, thus adding resistance. This helps train the muscles to stay relaxed which reduces the appearance of fine lines over time.
Face tape can also be used to lift the face when camouflaged around the hairline. Numerous leading ladies have expressed that they resort to wearing face tape for events or during filming, as it can give the skin a lifted and smoother appearance.
Face Tape vs Frownies
Face Tape vs Skin Gym Reusable Forehead Mask
Which face tape solution do we recommend?
If you plan to test face taping as an anti-wrinkle solution, we recommend trying Frownies for the best long-lasting results or the Skin Gym Reusable Face Mask if you are looking for the most sustainable and affordable option.
While using regular face tape can be an effective option for temporarily smoothing fine lines and wrinkles, the splint-like cast that Frownies Wrinkle Patches provide is more effective in training muscles to contract less over time for longer-lasting results. On the other hand, Skin Gym's Reusable Face Mask is not only a sustainable choice, but it also helps lock in your favorite skincare products overnight to ensure maximum absorption.
Overall, face taping can be an effective way to temporarily reduce the appearance of wrinkles and fine lines without having to resort to more invasive treatments like Botox or fillers. However, it's important to remember that using any form of face tape can cause skin irritation and breakouts. It's always best to consult your dermatologist before trying out any new skincare or beauty techniques.