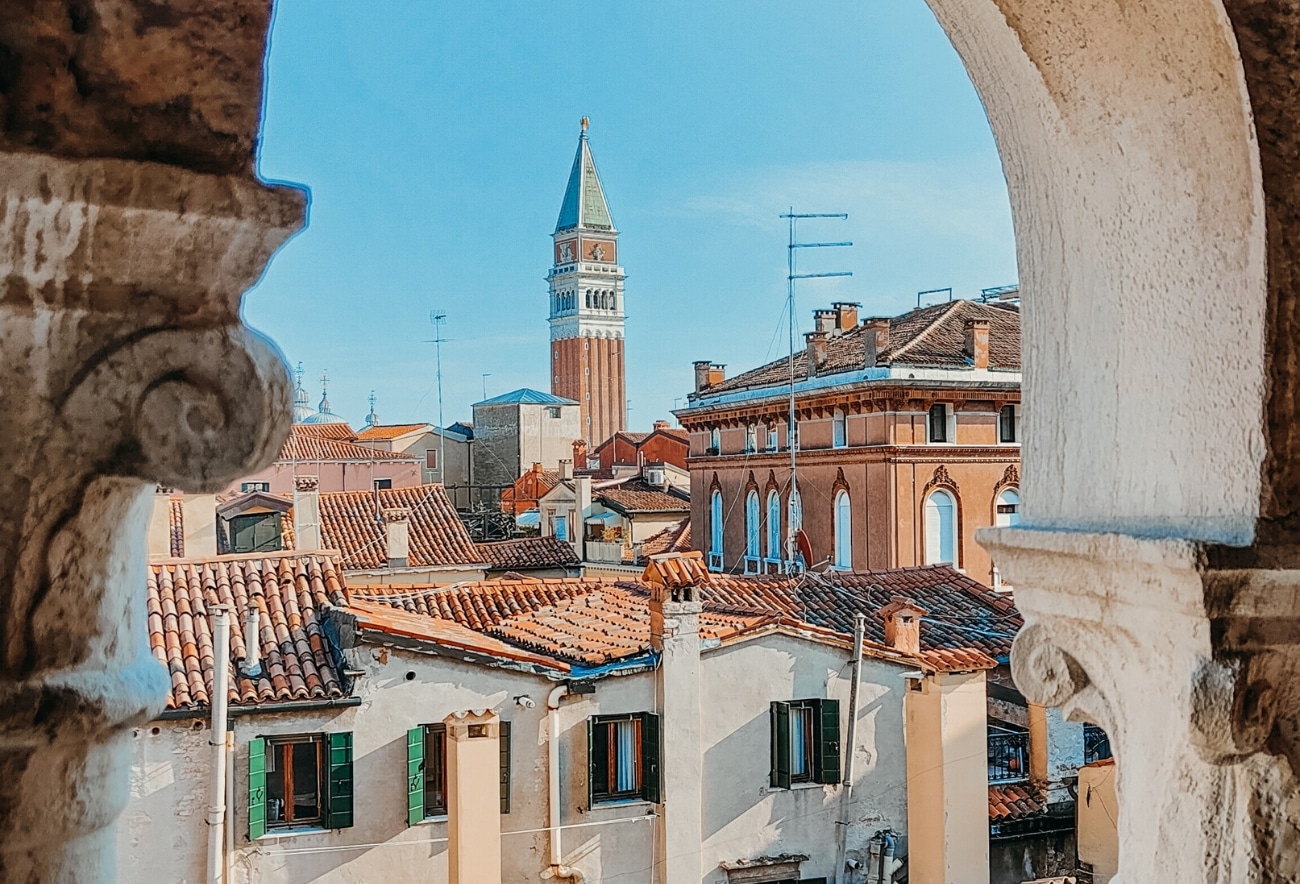 The Ultimate Guide to Slow Travel so You Can Stop and Smell the Roses
An uncommon guide to slow travel including the life-changing benefits, tips on how to slow down, and helpful resources to guide you on your slow travel journey.
In our fast-paced world, it's easy to get caught up in the rat race and forget what's important. That's why more and more people are joining the slow travel movement as a way to unplug from the hustle and bustle and connect with the world around them. But what exactly is slow travel and what are its benefits?
Keep reading to find out everything you need to know about the slow travel movement and how you can better immerse yourself in your next travel destination.
Slow Travel Guide
(Quick Links)
Benefits of Slow Travel
There are many benefits of slow travel, both for individuals and for society as a whole. When you take the time to slow down, enjoy the journey, and take the time to get to know the local community, you're more likely to reap long-term benefits from your travel experience. Here are some of the benefits of slow travel and how you can become an expert slow traveler for your next vacation:
Improved mental and physical health: Slow travel allows you to schedule downtime into your itinerary, which can help reduce stress and prevent burnout.
Stronger connection to the destination: By traveling more slowly, you can form a deeper connection to the place you're visiting and feel less rushed.
More opportunities for learning: Slow travel gives you more time to learn about the culture, language, and history of a destination.
Discover hidden gems: When you take your time exploring a destination, you're more likely to stumble upon hidden gems that most tourists miss.
A cheaper form of travel: Slow travel can be a more affordable way to see the world because it allows you to stay in one place longer and avoid expensive transportation costs.
Promotes mindfulness and creativity: Slow travel has all of the benefits of slow living with a new destination to explore. Not only does this help promote mindfulness in your everyday life, but the new discoveries in a new destination can spark creativity in your work.
So if you're looking for a more meaningful way to travel, consider becoming a slow traveler taking your time to truly experience all that your destination has to offer.
Tips & Tricks for Slow Traveling
1. Plan to not plan.
Embrace spontaneity and allow yourself to be open to unexpected experiences. It is not about checking off a daily to-do list.
4. Plan for the off-season.
Travel during the off-season or shoulder season to avoid crowds and high prices.
5. Walk and wander.
Enjoy any relevant walking tours when you first arrive and wander on foot as much as you can to get a better sense of the destination and determine areas you wish to explore more.
6. Avoid Flights when possible.
If possible, choose public transport or driving over air travel to reduce your carbon footprint and see more of the scenery. When mapping out your next trip, be sure to include a few places that are within driving distance. Road trips are the best way to get a deeper understanding of the local landscape.
7. Join local communities.
Connect with locals by joining local communities and events or taking cooking classes or art classes. Taking a cooking class is also a great way for you to learn more about authentic local cuisine and immerse yourself in the slow food movement.

8. Cook authentic local cuisine.
Even if you don't take a cooking class, shop at the local market for goods from local producers and try your hand at authentic recipes to bring the slow food experience into your travels.
9. Reserve days for doing nothing.
To truly practice the art of slow living during your travels, allow yourself days without anything planned on your next trip and let the day unfold naturally.
10. Seek hidden gems.
Avoid tourist traps and instead, seek out hidden gems recommended by locals. Local residents will not only know the best things to do but they can make personal recommendations to ensure you get a more authentic experience.
11. Pack light.
Pack light and bring only what you need to avoid feeling weighed down by your belongings. Becoming a slow traveler means embracing less is more.
12. Bring your daily routine with you.
Bring a sense of your normal life and routine into your experience. This means ditching the checklist mentality of rushing to see it all that many travelers embrace on vacation.
13. Reflect on your experiences.
Most importantly, take time to reflect on your experiences and appreciate the present moment. Slow traveling is not just about traveling slowly, but being more mindful in your daily routine.
Slow Travel Resources
Slow Travel: A Movement
By Penny Watson
Unforgettable Journeys: Slow Down and See the World
By Joseph Reaney
The Idle Traveller: The Art Of Slow Travel
By Dean Kieran
The Rings of Saturn
By W.G. Sebald
A Year in Provence
By Peter Mayle
Best Slow Travel Blogs
One of the best ways to learn more about slow tourism is to stay up to date with slow travel blogs. For more inspiration to travel at a slower pace, check out these top 5 slow travel blogs.
Slow Travel Blog
Travelinmad
What If We Walked?
The Broke Backpacker
Best Slow Travel Magazines
Slow travel magazines offer a unique perspective on travel that encourages readers to take their time and immerse themselves in the local culture. These magazines provide a wealth of information about off-the-beaten-path destinations, sustainable travel practices, and ways to connect with locals. By reading slow travel magazines, travelers can gain deeper insight into the places they visit and make more meaningful connections with the people they meet along the way. Additionally, slow travel magazines often feature stunning photography and engaging stories that inspire readers to explore new destinations and embrace a slower pace of life.
To learn more about slow traveling, here are five magazines that can inspire and guide you on your journey:
Kinfolk Travel
Wanderlust Magazine
Mindful Travel Magazine
British Travel Journal Magazine
Ultimate Travel Bucket List Magazine
Best Slow Travel Podcasts
Slow travel podcasts offer a wealth of benefits to listeners who are interested in exploring the world at a more leisurely pace. These podcasts provide insights into the benefits of slow travel, including the opportunity to connect with local cultures and communities, reduce one's environmental impact, and foster a deeper sense of mindfulness and relaxation while on the road.
By listening to slow travel podcasts, travelers can gain valuable tips and advice on how to plan their trips in a way that aligns with these values, as well as learn about new destinations and experiences that they may not have considered before. Overall, slow travel podcasts are an excellent resource for anyone who wants to explore the world in a more meaningful and sustainable way.
The Zero to Travel Podcast
The Thoughtful Travel Podcast
Women Who Travel Podcast
Armchair Explorer Podcast
Best Slow Travel Tour Companies
If you're looking for a more relaxed and immersive slow travel experience, but don't know where to start, here are some of the best slow travel companies to consider.
Black Tomato
Butterfield and Robinson
Slow Tours Europe
Remote Year
Surf Yoga Beer
Byway Travel
Slow Travel Frequently Asked Questions