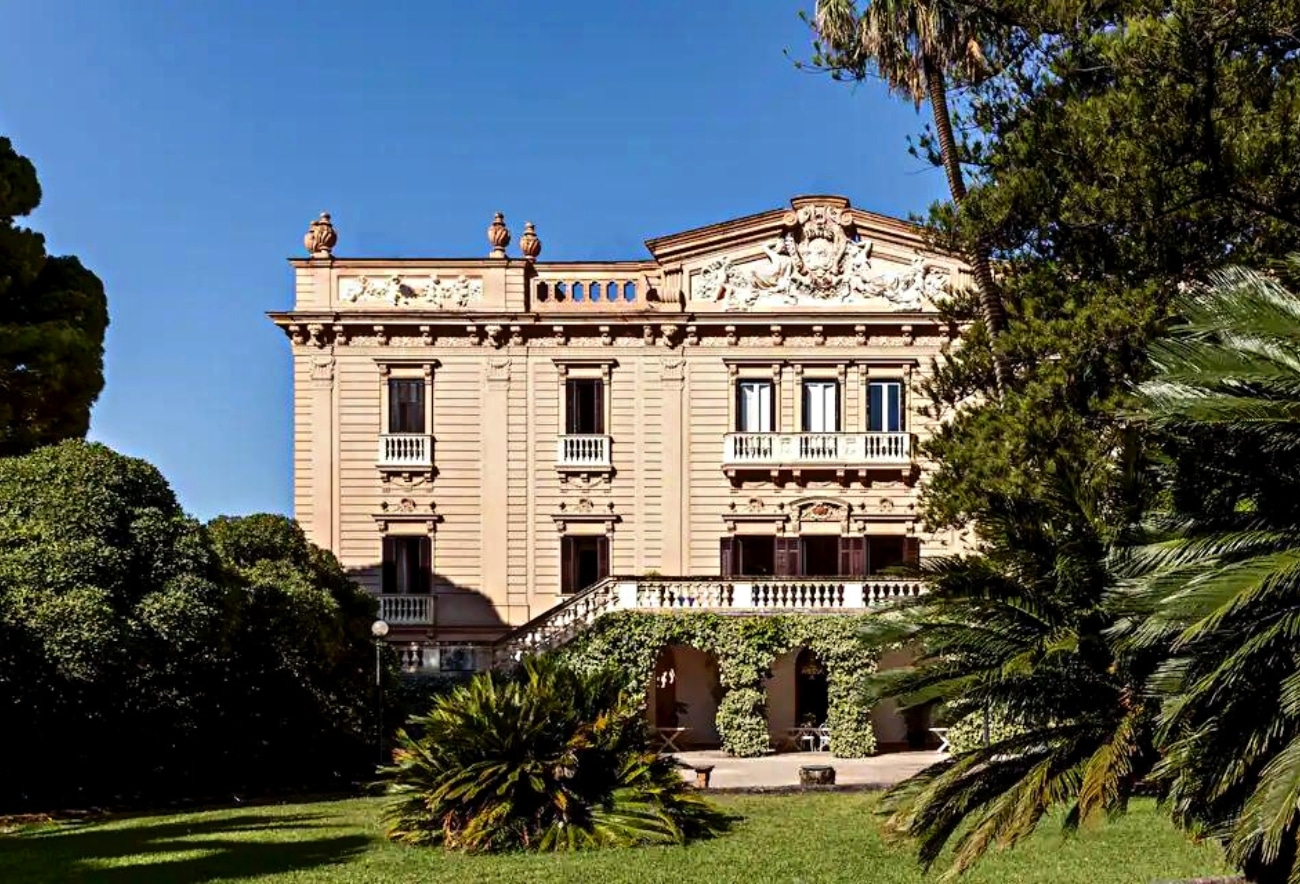 The White Lotus Palazzo is Now Available on Airbnb
Take an Italian dream vacation in the palazzo from The White Lotus.
Season two of The White Lotus whisked us away to the stunning beaches of Sicily allowing us to live vicariously through a new set of intriguing characters as they lived out our Italian dreams Aperol spritz in hand.
With stunning scenery and luxe locations, The White Lotus season two left us all eager to explore Sicily with all of its unique charm and the opulent grandeur of its historical architecture. But few locations stood out as much as Villa Tasca, where Harper Spiller and Daphne Sullivan (played by Aubrey Plaza and Meghann Fahy) had their girls escape.
If like us, you've been scouting the breathtaking spots that made a cameo in The White Lotus, you're in for some exciting news. This breathtaking Italian villa is now ready for check-in on Airbnb.
White Lotus Palazzo: Villa Tasca in Palermo, Italy
Located in Palermo, Italy (it's not actually in Noto), this 16th-century palazzo is a local historical gem with parts of the estate dating back to the 1500s. It's set among 20 acres of manicured gardens and features its own pool (how could we forget), music room, billiards room, and beautiful terraces.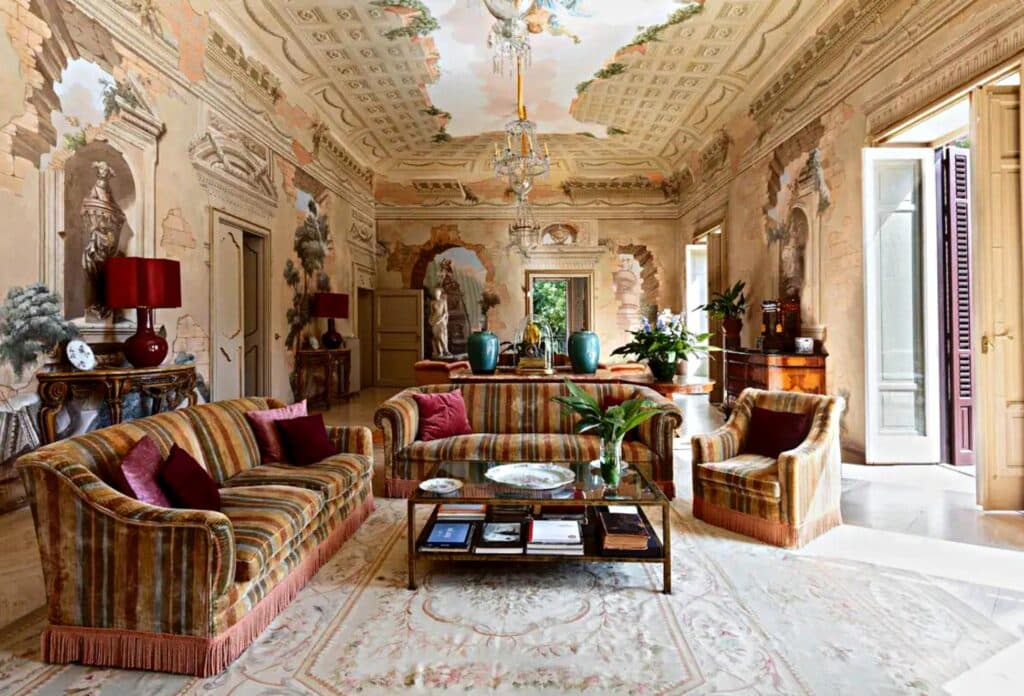 Villa Tasca Accommodations
This luxury villa from The White Lotus is perfect for intimate groups of up to eight people with four bedrooms (one with a king bed and three with queen beds). Each bedroom has a private ensuite bathroom with freestanding tubs and air-conditioning. No detail is spared throughout the villa with sitting rooms featuring ornate fresco details, stunning antique furniture, and Italian marble everywhere you turn.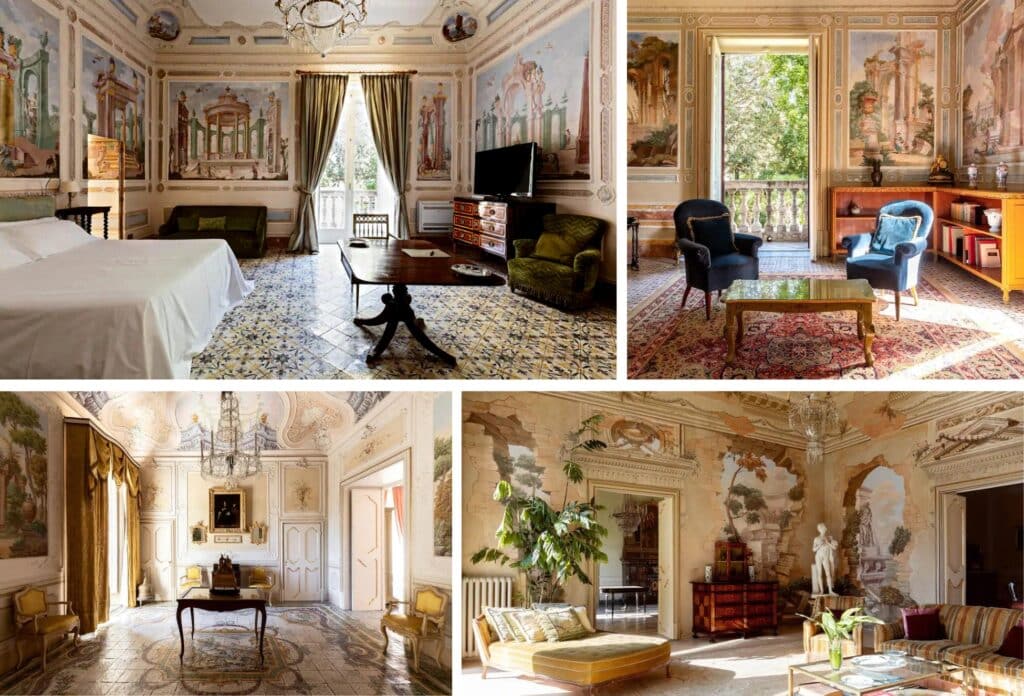 Villa Tasca Amenities
You'll feel like royalty at The White Lotus palazzo. With personalized services such as a private chef, butler, two room attendants, and an on-call concierge all included in the rental cost, the indulgences won't end throughout your stay.
Enjoy dinner alfresco in the outside dining area surrounded by the citrus and botanical gardens or opt for an apertivo on the terrace before enjoying an authentic Italian meal prepared by your private chef in the formal dining room.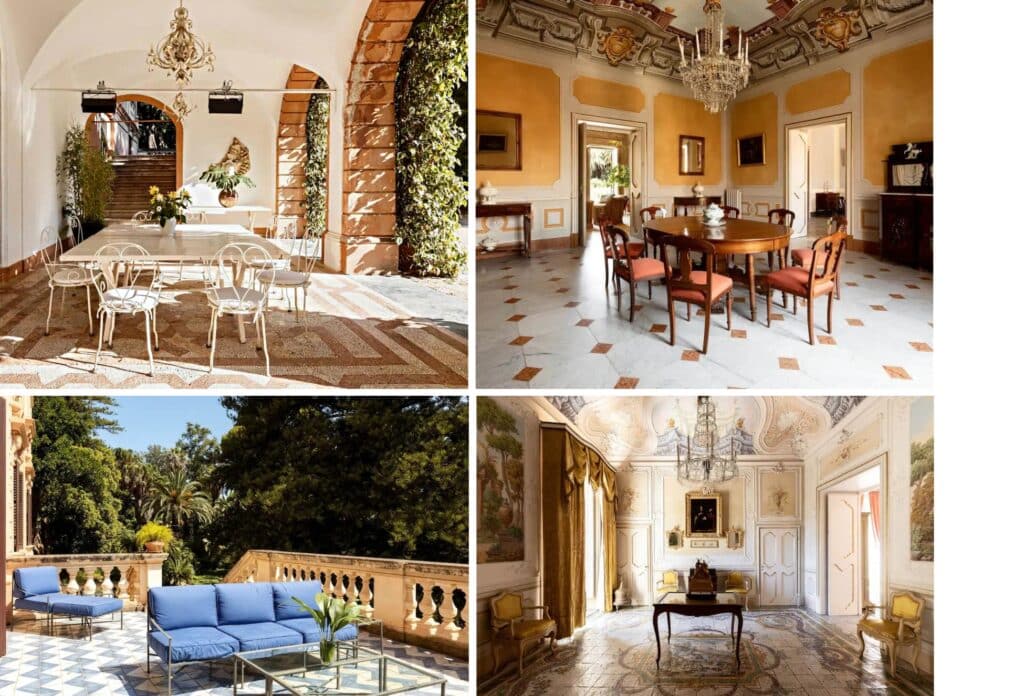 Unwind After Dinner by the Bar, Piano, or in the Billiards Room
After your decadent dinner, sip cocktails in the English-style private bar, play a friendly game in the billiards room or gather around the grand piano to relive the evenings in The White Lotus dining room filled with classic melodies.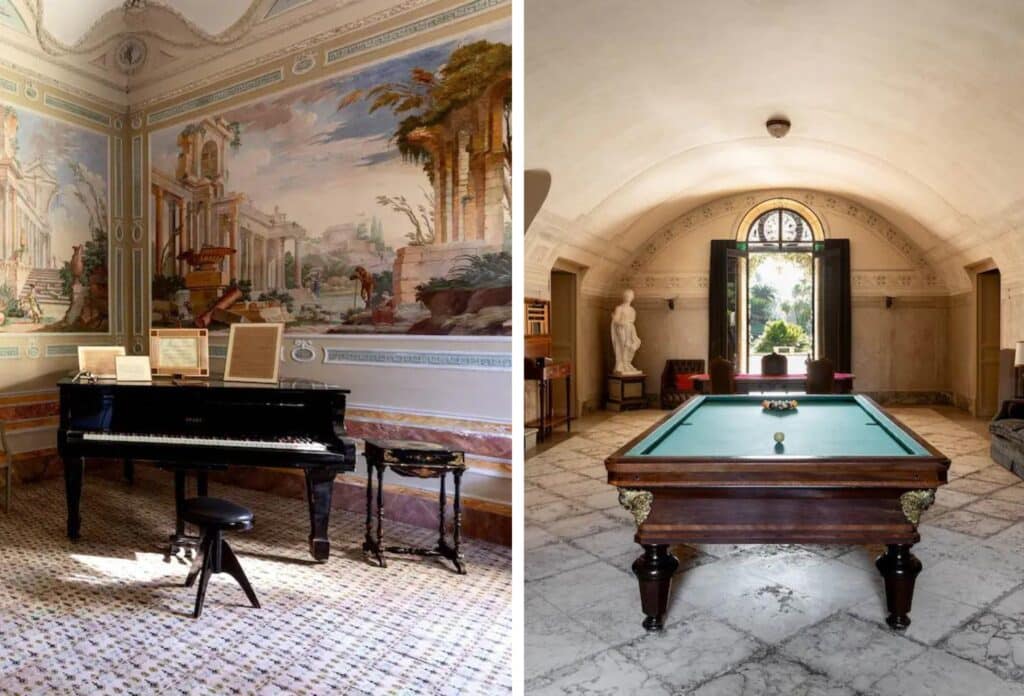 Lounge Poolside or Wander the Botanical Gardens
When you're not busy exploring the bustling streets of Palermo, spend your days lounging poolside or wandering the stunning gardens.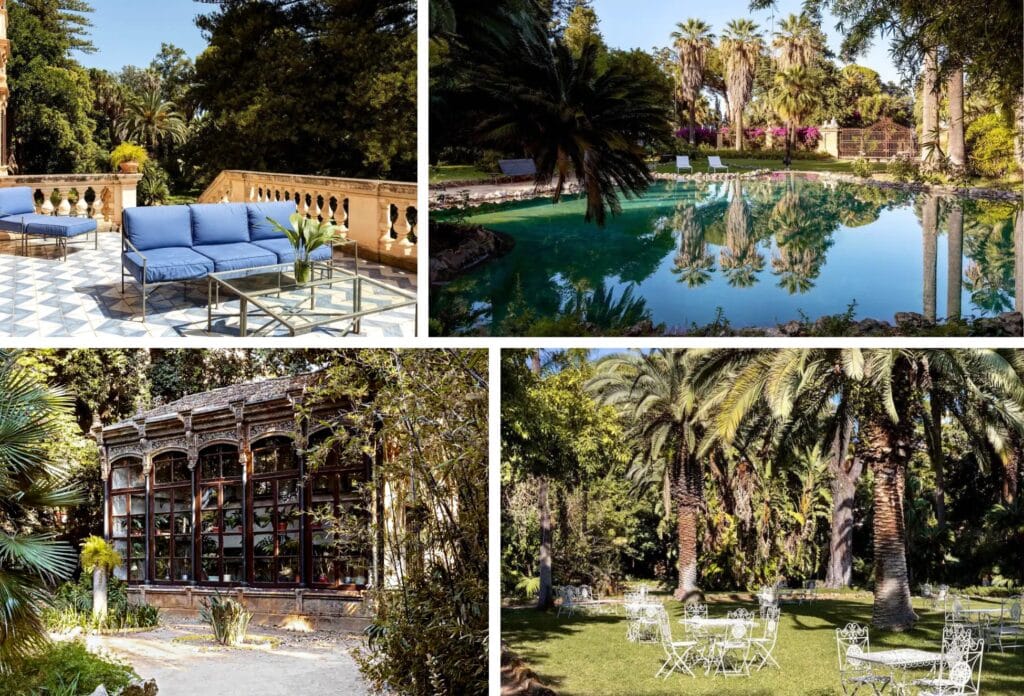 Villa Tasca Prime Location in Palermo
Villa Tasca is just a short drive away from the charming streets of Palermo and the island's breathtaking beaches, so whether you want to relish in the beauty of the palazzo or the best of Palermo, you're in good hands.
With Villa Tasca's stunning interiors, lush grounds, and lavish amenities such as private chefs and butlers all included in the nightly rate, an average rate of $5,997 a night for up to eight guests sounds like a steal. Lucia and Mia would agree.