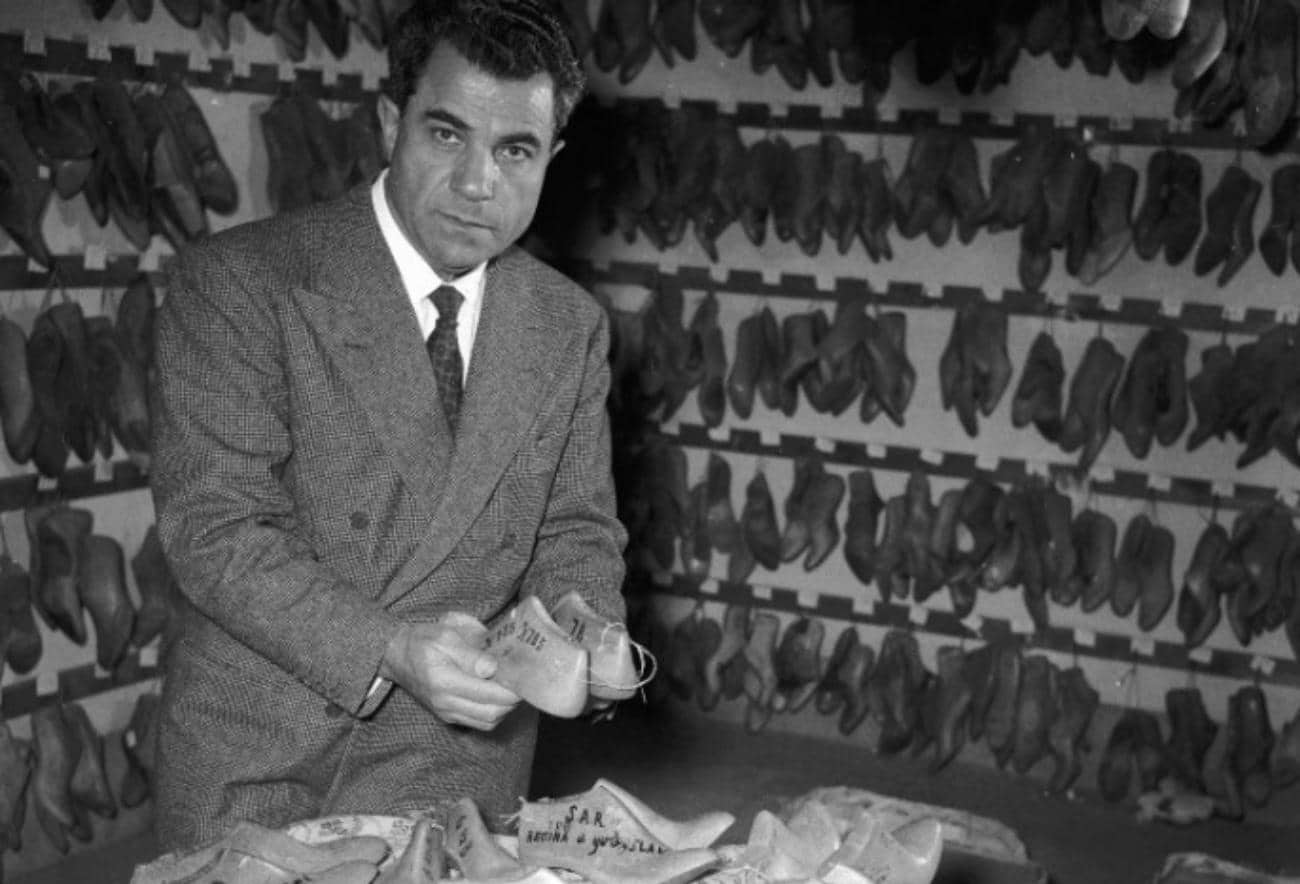 The Story of Salvatore Ferragamo: A History of Couture Craftsmanship
This article is a part of our Uncommon Creators series that highlights unique and exceptional artists, designers, and creators who are pushing boundaries and innovating their fields.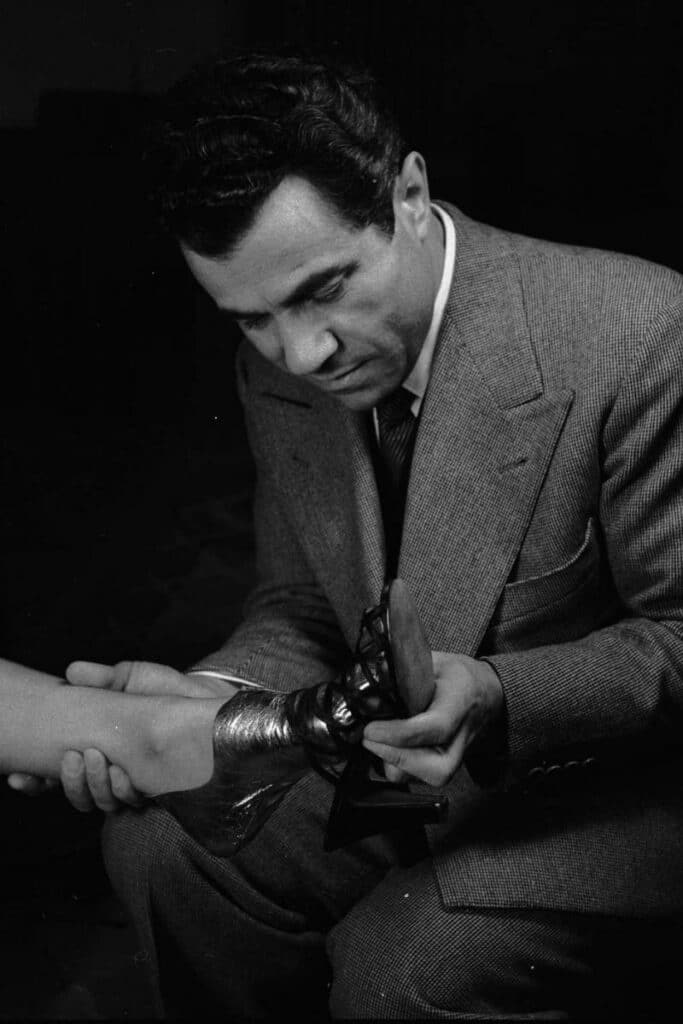 In the world of fashion, there are few names more iconic than Salvatore Ferragamo. The Italian designer was responsible for some of the 20th century's most timeless styles, and his eponymous brand remains one of the few major fashion houses that is still independently owned. How did Ferragamo go from such humble beginnings to becoming one of the most influential figures in fashion? Ahead, we'll explore the legacy of one of the most talented shoe designers in history, what sets his craft apart, and why Ferragamo remains one of the most luxurious brands today. 
Salvatore Ferragamo was born in 1898 in the small village of Bonito just outside of Naples. He was one of 14 children and his parents, Antonio and Mariantonia Ferragamo worked tirelessly to support the family and make ends meet.
For Salvatore Ferragamo, shoemaking held a special allure that transcended the mere practicalities of function and form. While his father did not approve of his son's fascination with the craft, Ferragamo himself would later recall that he had spent many hours watching the local shoemaker at work, intently observing both the process and the final product. Despite his father's disapproval, shoemaking would eventually become his life-long passion.
The First Pair of Ferragamo Handcrafted Shoes
It all started when Ferragamo learned that his family couldn't afford a pair of traditional white shoes for his sister's First Communion. Determined to save the day, at the young age of nine, Salvatore borrowed nails, thread, and white canvas and worked tirelessly to craft his sister a pair of white shoes. The result was nothing short of miraculous: His sister stepped out for her First Communion wearing a beautiful pair of handcrafted shoes – the first pair in what would soon become a legacy.
Learning the Craftsmanship of Shoemaking
In 1909, at the age of 11, Ferragamo was determined to learn more about shoemaking. With only a few cents to his name, he set out for Naples, a city that had long been considered one of the capitals of luxury shoes and clothing. Despite his young age, he quickly immersed himself in the craft learning from the best artisans in the city.
Within a short time, Ferragamo returned to his small village and opened his own shoe store out of his parent's home. Over the next few years, he built a thriving business, and at the age of 16, he decided it was time to join his siblings who had already emigrated to America.
Salvatore Ferragamo in the United States
When Salvatore Ferragamo set out on his journey to America in 1915, he was motivated by a fierce determination to succeed. Though he was only 16 years old, he had already cultivated a strong entrepreneurial spirit and a relentless drive for perfection. His 15-day journey across the ocean represented more than just another milestone in his young life; rather, it was symbolic of his unrelenting ambition and willingness to do whatever it took to achieve success.
Soon after arriving in the United States, Ferragamo joined his brothers who worked at a cowboy boot factory in Boston. Despite the shoe factory being heralded as one of the top shoe companies on the East Coast, Ferragamo was disappointed by the craftsmanship. While machine-made shoes were cheaper and easier to produce than those crafted by hand, they simply lacked the same quality of a handcrafted pair made by artisans in Italy. It was this realization that helped drive Ferragamo to create his own line of footwear, setting him on a path to becoming one of the most celebrated shoemakers in history. But first, Hollywood.
A Career of Craftsmanship in Hollywood
In 1923, Ferragamo made his way to California, where he ultimately landed in Hollywood after a short stint in Santa Barbara. He opened The Hollywood Boot Shop on the corner of Las Palmas Avenue making handcrafted shoes and boots for the Hollywood film industry.
Throughout the 1920s, he found great success repairing and designing footwear for the movie industry, and it was here that Ferragamo first gained acclaim for his talent as a designer. He designed handcrafted shoes for iconic films including "Way Down East" (1920), "The Ten Commandments" (1923), "Sadie Thompson" (1923), and "King of Kings" (1927).
It was during his time in Hollywood that Ferragamo began to experiment with new designs and materials. He became known for his innovative use of color and his ability to create custom-made shoes that were both stylish and comfortable. To ensure optimal fit, he created custom wooden lasts in the shape of the foot for each of his clients. Fastidious in his technique, a custom Ferragamo shoe could take up to five fittings in order to get the perfect fit.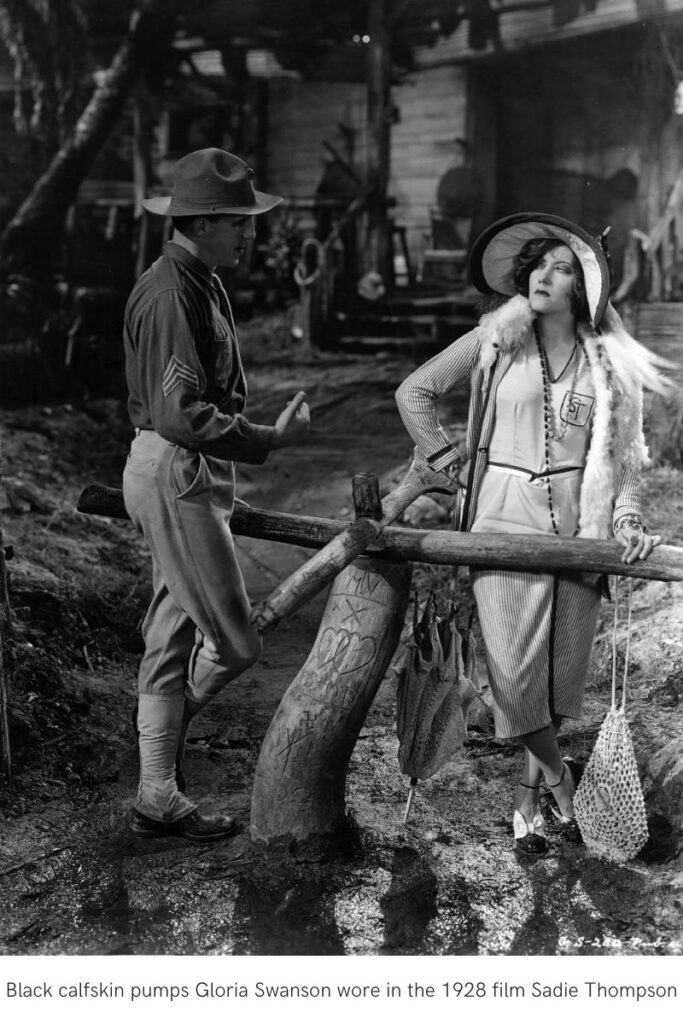 The Shoemaker to the Stars
The Hollywood elite was so impressed by the quality of his shoes that they began ordering custom footwear they could flaunt beyond the movie set. In the 1920s, Ferragamo made shoes for some of the biggest movie stars of the time including Mary Pickford, Joan Crawford, Greta Barbo, and Judy Garland, earning him the title "The Shoemaker to the Stars."
Perhaps one of his most notable designs is the celebrated Rainbow Sandal, which was designed for Judy Garland as an ode to the iconic song "Over the Rainbow." Today, this classic shoe remains one of Ferragamo's best-loved designs, a testament to the world-class craftsmanship and creative vision that continue to make his brand so revered today.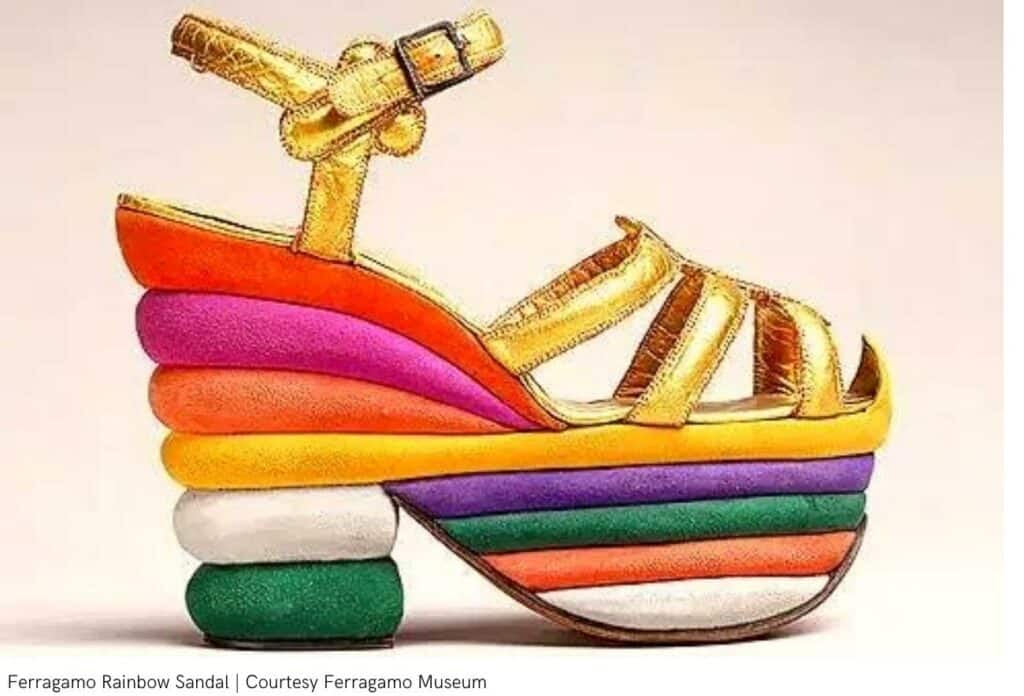 Perfecting His Craft at the University of Southern California
Yet, Ferragamo didn't let his new-found Hollywood fame go to his head. First and foremost, Ferragamo was dedicated to quality, and his commitment to approaching shoemaking as a science and art is what truly set his work apart.
Fueled by the belief that beautiful shoes did not have to be painful, during this time, he also studied chemical engineering, human anatomy, and mathematics at the University of Southern California to further his ability to produce shoes that fit perfectly while providing more comfort.
A Return to Italy: The Birth of Ferragamo
In 1926, unable to keep up with demand at the Hollywood Boot Shop, he returned to Italy to further hone his craft and open his own store in Florence which was known for its couture craftsmanship. Here Ferragamo expanded his operation, employing hundreds of artisans who created handmade shoes at an impressive rate of 350 pairs per day.
When leather and other shoemaking materials became scarce in the 1930s, this paved the way for invention. Ferragamo began experimenting with non-traditional materials using cork from wine bottles to design one of his greater known inventions: the cork sole wedge shoe.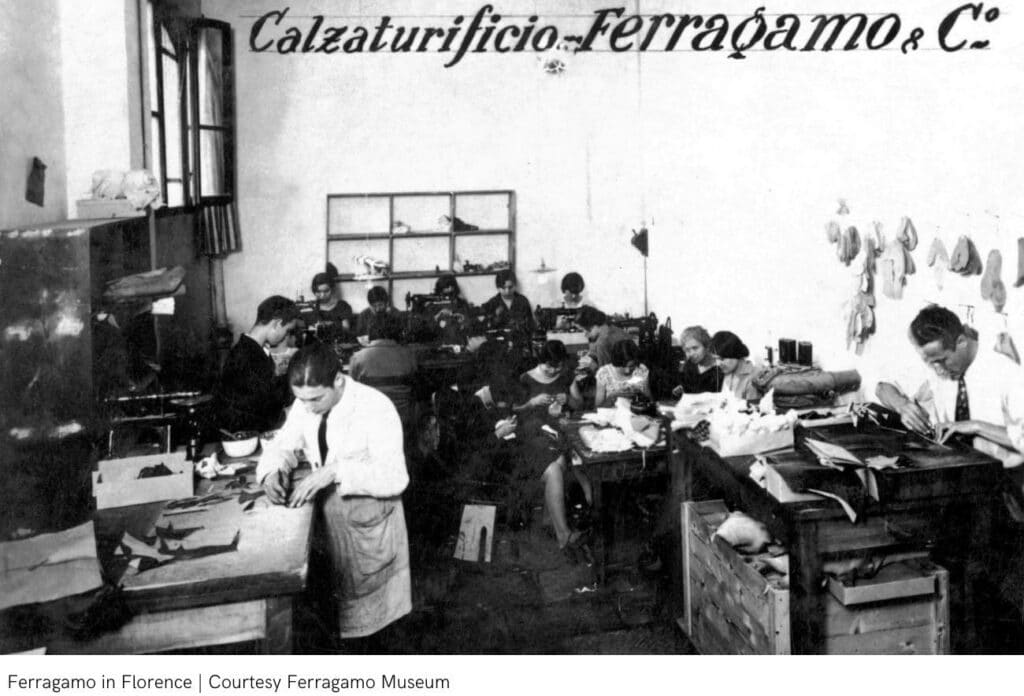 The Hardships of WWII: A Story of Reinvention
The outbreak of World War II put a temporary halt to Ferragamo's success. Many of his stores were destroyed during the war, and he was forced to start over from scratch. Yet, he persevered, and by the 1950s, Ferragamo was once again one of the most sought-after shoe designers in the world.
From his invention of stiletto heels, which were worn by icons like Marilyn Monroe to his famous "invisible" sandals, his innovative shoes were popular with celebrities and socialites catering to the fashion needs of everyone from Audrey Hepburn and Marilyn Monroe to Sophia Loren and Soraya of Persia.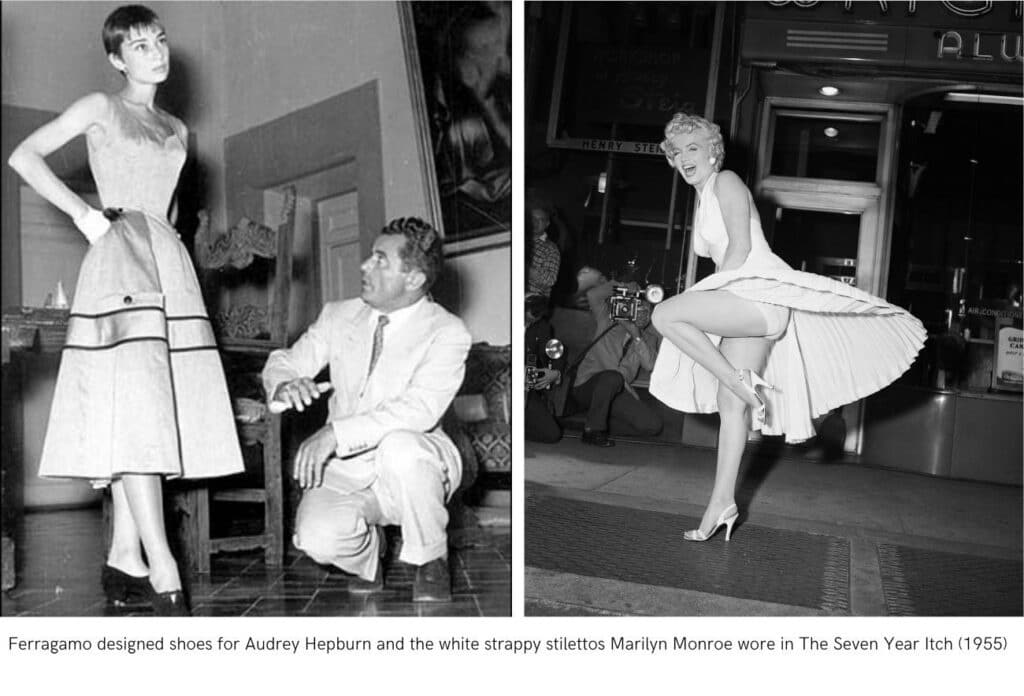 Salvatore Ferragamo's Innovations and Patents
Ferragamo was truly an inventor and innovator with over 300 patents at the time of his death. His most famous invention is arguably the "Cage heel," an iconic design that can still be seen in the collection today.
Some of his other famous patents include the wedge heel, the stiletto, the platform shoe, and the invention of a steel shank that supports the arch of the foot. With these breakthroughs, he established himself as not just a skilled artisan, but also as an innovative and forward-thinking designer.
With a true talent for design, Salvatore Ferragamo is also credited with many innovative designs and patents that go beyond shoes. During World War II, he immersed himself in the design of offensive and defensive war machines including "The Marine Fort' and the "Multi-Launcher Torpedo Boat.'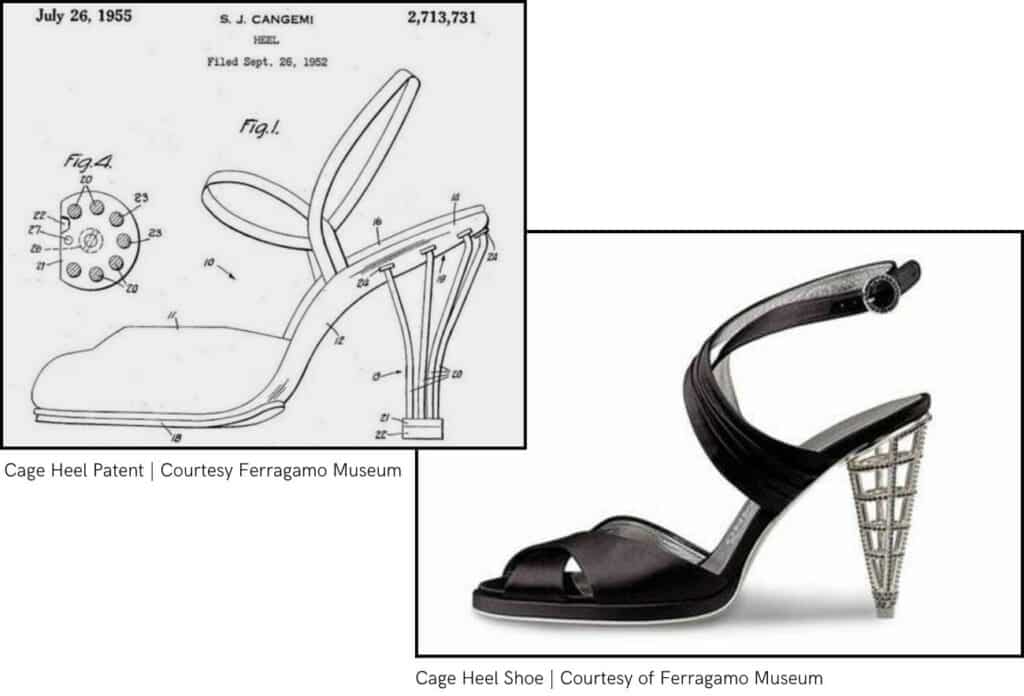 Throughout his career, Ferragamo held hundreds of patents for various shoe designs, including heels, soles, and construction methods. His inventions helped to change the way women dressed and gave them greater freedom to move around in comfort without sacrificing style. Check out the Ferragamo Museum to learn more about the history of Ferragamo's patents and designs.
Ferragamo's Iconic Designs
Drawing inspiration from art, architecture, and the ever-changing world around him, Ferragamo unleashed a flood of innovative new styles on the fashion scene throughout his career. It was never enough for Ferragamo to design in the style of others; rather, he always saw it as his duty and responsibility as a designer to set trends and introduce new concepts to the world of fashion. Some of his groundbreaking designs included the shell-shaped sole, sculptural heels, and the "invisible" sandal which won the prestigious Neiman Marcus design award in 1947.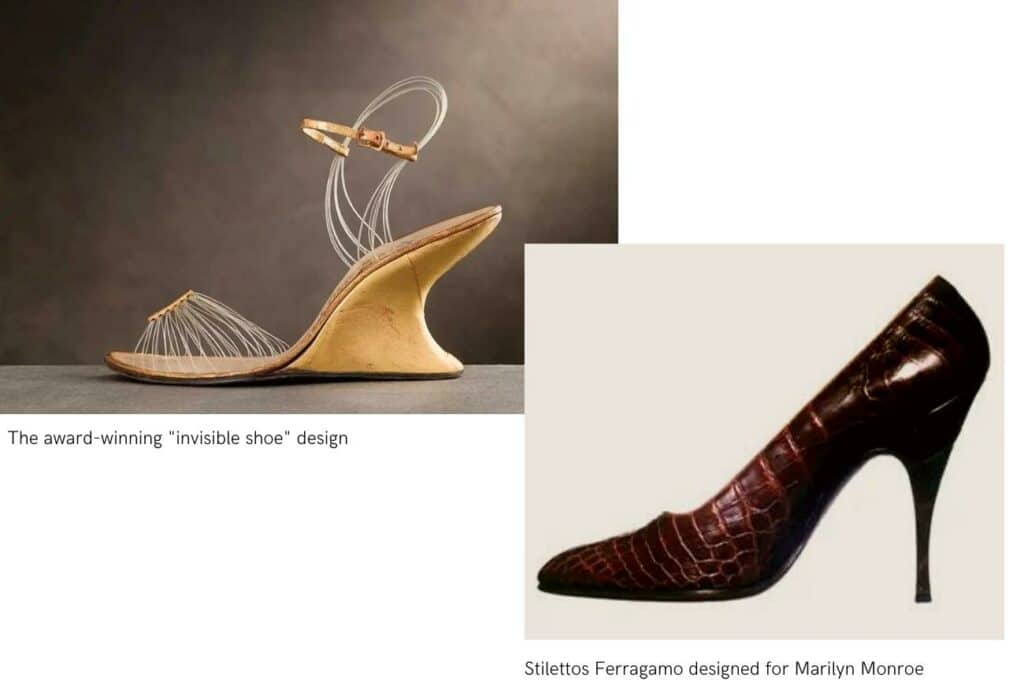 Inspired by artists and sculptors who were constantly experimenting with new forms, shapes, and textures, Ferragamo was always eager to push boundaries in his own work. He was known for mixing textures and his use of bold colors which often resulted in iconic shoe designs that were ahead of their time.
Yet, what truly sets Ferragamo apart was his ability to master the art and science of shoemaking. He introduced the world to stunning and innovative designs that did not sacrifice quality, comfort, or craftsmanship.
Ferragamo Today
Salvatore Ferragamo was a legendary fashion designer whose name has become synonymous with style, elegance, and quality. Despite his untimely death in 1960 at the age of 62, his legacy continues to this day through the company he founded, which now produces a wide range of luxury products including shoes, bags, accessories, eyewear, watches, and perfumes. Today, Ferragamo is one of the few major fashion brands that is still family-owned. The company remains true to its roots, continuing to produce high-quality shoes and other luxury goods and accessories that are coveted worldwide. 
Whether creating breathtakingly beautiful heels or functional boots for everyday wear, Ferragamo achieved remarkable success during his lifetime by defying convention and creating art with every step. Even as more technology inundates our modern world, there's no denying that nothing will ever replace what a skilled craftsman can achieve by hand. Perhaps that's why men and women around the world continue to seek out the handcrafted luxury of Ferragamo – a name that carries on his legacy of exquisite taste and impeccable craftsmanship.
By shopping Ferragamo with our partnership link or shopping our curated collection below, you help support our publication and editors as we may receive a portion of sales.
Shop The Story
FALL / WINTER
SPRING / SUMMER