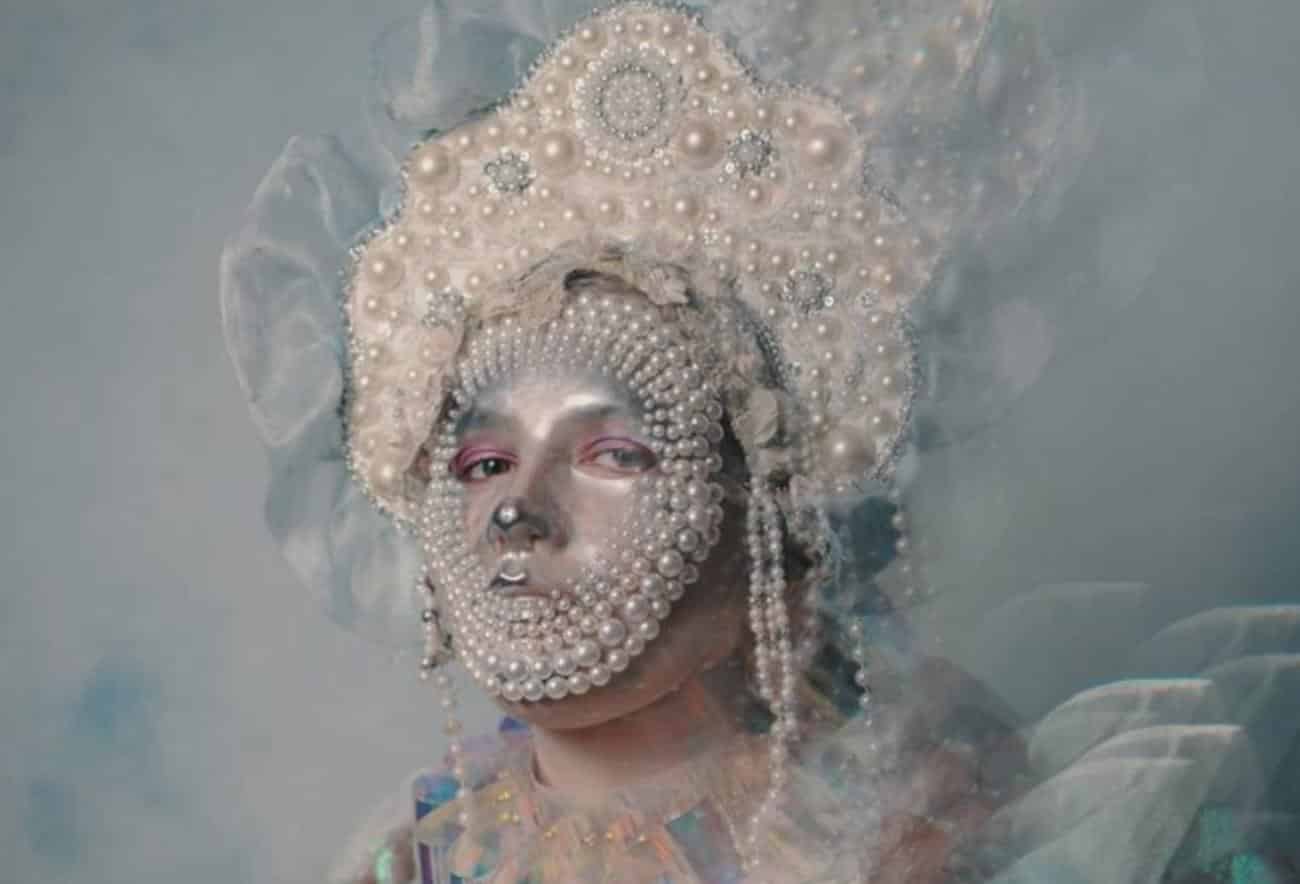 Damien Frost's "Night Flowers" Features Whimsical Portraits of Queer Nightlife
"Night Flowers" is a photography series by Damien Frost documenting London's alternative nightlife scenes. The protagonists of the series are drag kings and queens, club kids, goths, queer, transgender, fetishists, as well as cabaret and burlesque performers with the central theme focused on showcasing how they "bloom" after midnight.

The project began when Frost challenged himself to take a portrait a day. Each night, he walked the streets of London's colorful Soho district hoping to catch a glimpse of the strange and colorful "Night Flowers." Relying on the serendipity of chance encounters, Frost met most of his series' protagonists on the street or in a club. The result is authentic and arresting portraits of counterculture's most eccentric members who transform themselves into ephemeral works of art. The personalities that come through in his portraits are genderfluid, original, and powerful – featuring some of the most vivid creative expressions, fantastic styling, and fanciful make-up.
Due to Frost's background in opera and theater, he understood the intricate preparation of his Night Flowers' artful looks and captured the complexity and drama in each and every portrait. With such a deep appreciation for this art form, Frost was able to bring the beauty and talent of this scarcely accessible community to the wider public.
"Night Flowers" Portraits for Sale
You can purchase individual portraits from the "Night Flowers" photography series on Saatchi Art. Below are our curated selections from this visually stunning collection.
Stella Marbles at Cookie Jar Party Wearing Headdress by Lleddirwerdna
(Limited Edition of 20 Photographs) | $910
Gena Marvin at Central Station Club, St Petersburg, Russia
(Limited Edition of 20 Photographs) | $910
William Dill-Russell at WIMP
(Limited Edition of 20 Photographs) | $910
Topanga Love at Berlin Berlin
(Limited Edition of 20 Photographs) | $910
Simon Schuetz at Sink the Pink
(Limited Edition of 20 Photographs) | $760
"Night Flowers" Book
"Night Flowers: From the Avant-Drag to Extreme Haute Couture" was published in 2016 with over 300 portraits. Damien Frost has managed to capture some of London's most colorful and eclectic characters beautifully presented in this collection of his work. Anyone interested in portrait photography or the delights of the eccentric will be fascinated by this visually stunning book.
About Damien Frost
Damien Frost is an Australian-born artist, graphic designer, and photographer who works across the fields of painting, photography, website design, illustration, and print design. His works straddle the line between documentary photography and fine art portraiture – vibrant and theatrical yet dark and mysterious.
He currently lives in London and his photographs are held in the collection of the Museum of London.