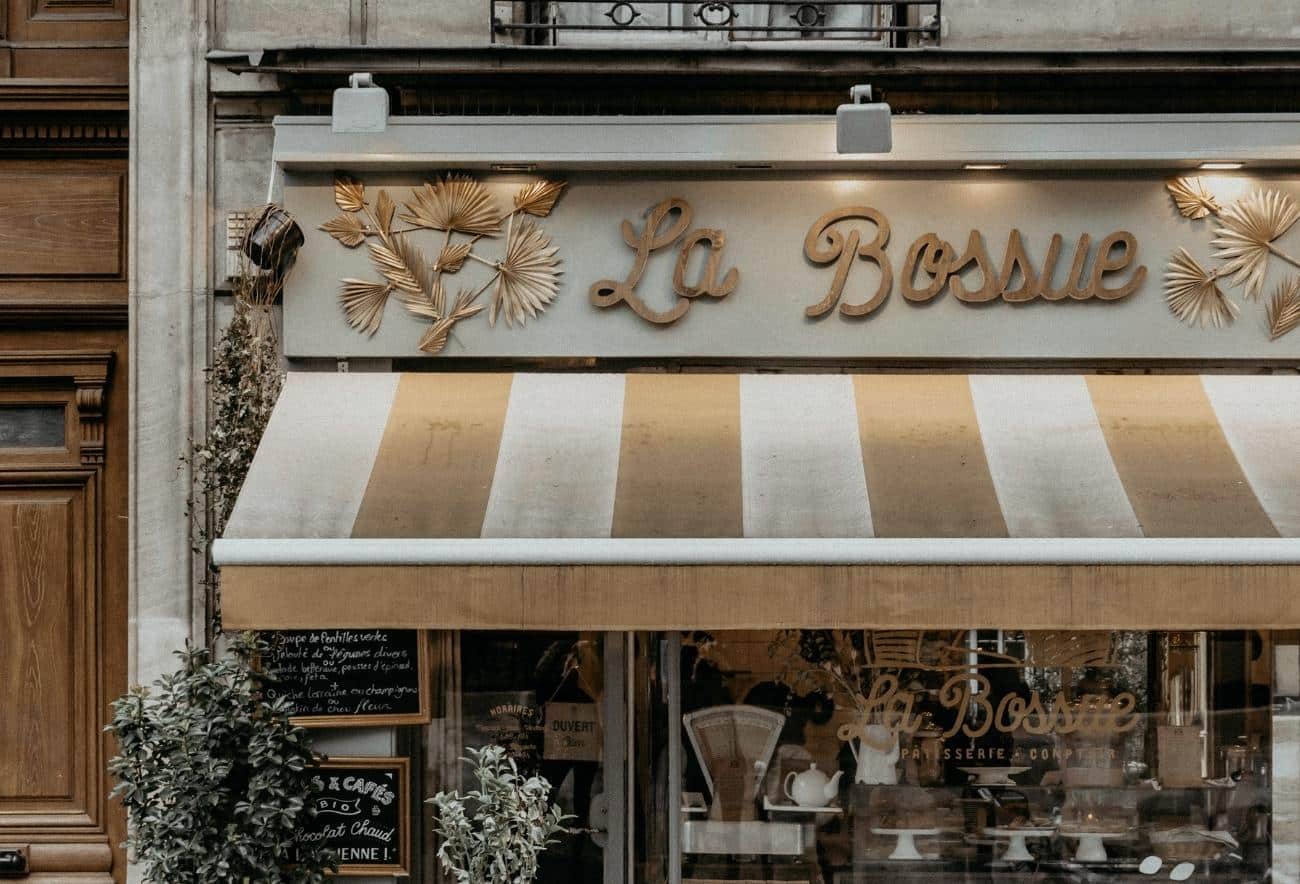 Paris Hidden Gems: 21 Best Secret Spots in Paris
Paris is one of the most popular tourist destinations in the world, and for good reason. The city is home to some of the most famous landmarks and breathtaking scenery. While many people associate Paris with iconic landmarks like the Eiffel Tower and the Louvre, there is a trove of hidden gems in Paris waiting to be discovered.
While we welcome you to simply add these secret spots to your Paris itinerary, we hope this curated list of Paris hidden gems inspires you to explore the city of light and uncover your own special places. Whether you are sitting in a Parisian café indulging in a madeleine while sipping an espresso, wandering the cobblestone streets soaking in the storied architecture, or simply people-watching along the Seine, there are plenty of little moments to enjoy in Paris.
From charming passages to hidden speakeasies, these 21 hidden gems in Paris shouldn't be missed.
Secret Spots in Paris
Traveling off the beaten path is a great way to get a more authentic experience in Paris. Instead of simply visiting the well-known tourist attractions, you'll find yourself exploring places that most people never see when visiting this dynamic and charming city. These are the best secret spots in Paris to add to your itinerary.
Passage de Panoramas
One of the hidden gems in Paris is Passage de Panoramas. The oldest covered passage in Paris, Passage de Panoramas is located in the 2nd arrondissement. Filled with boutiques, bars, and restaurants, this charming passage is the perfect place to spend a rainy day. The Passage also has a beautiful glass roof, making it a great place to take the perfect Instagram photo.
The Musée de la Vie Romantique
When it comes to hidden romantic places in Paris, this overlooked quaint museum will whisk you away to another era. The Musée de la Vie Romantique (Museum of the Romantic Life) is located in the house of the painter Ary Scheffer, built in 1830. Situated in Pigalle, the museum features two studios, a greenhouse, a courtyard, and an intimate garden.
This hidden gem in Paris recreates the awe and beauty of the romantic period. The museum features the paintings of Ary Scheffer while also displaying portraits, furniture, and jewelry from the 18th and 19th centuries. In the garden of the museum, the tearoom Rose Bakery is a tranquil spot that serves delicious treats.
Square Marcel-Bleustein-Blanchet
If you're looking for a break from the hustle and bustle of Paris, look no further than Square Marcel-Bleustein-Blanchet. Tucked away behind the Parvis de Sacré Coeur, this hidden gem is a terraced square boasting stunning views of the Sacré-Coeur and the surrounding area.
In the spring, Square Marcel-Bleustein-Blanchet is filled with blossoming wisteria, while in autumn, the golden foliage looks magical against the backdrop of a sparkling Sacré-Coeur. So whether you're looking for a photo op or a quiet place to relax, be sure to check out Square Marcel-Bleustein-Blanchet next time you're in Paris.
Passage de L'ancre
Hidden away in a small lane near the Marais, Passage de L'ancre is one of Paris' best-kept secrets. This charming little passage is blooming with plants and dotted with beautiful colored windows. Considered one of the oldest passages of Paris, its name comes from an anchor-shaped sign displayed by an old hostel on the street. You can access Passage de l'Ancre by two different entrances: the 223 rue Saint-Marin or 30 rue Turbigo.
The Coulée verte René-Dumont
If you love The Highline in New York City, you'll love The Coulée verte René-Dumont. The Coulée verte René-Dumont is a lush elevated park built on top of a revitalized railway infrastructure in the 12th arrondissement of Paris.
This three-mile-long elevated park provides visitors with a unique panoramic view of the city with a wide array of landscapes including beautiful plant life and flowers such as cherry blossoms in spring and captivating foliage in fall. Along your stroll, be sure to check out Viaduc des Arts, located under a section of the park on Avenue Daumesnil. This collection of high-end galleries and boutiques was created out of the former elevated track, and the resulting architecture is truly unique.
Square Rapp
One of the best views of the Effiel Tower is found at Square Rapp in the 7th arrondissement. This quiet square features a private fountain, beautiful iron grill gates, and of course, a hard to ignore post-card perfect view of the Effiel Tower. Located between 33 and 35 Avenue Rapp, this serene oasis is named for 18th-century-born general, Jean Rapp.
29 Avenue Rapp
If you have an affinity for architecture, at 29 Avenue Rapp, you'll find one of the most whimsical doors in Paris. Designed by Jules Lavirotte, an anti-Haussmann Art Nouveau architect, the door depicts the lush Garden of Eden with Mrs. Jules Lavirotte (the architect's wife) as the focal point. Featuring flowing vines and Adam and Eve sculptures, the door captures ethereal magic that adds mystery to the city.
Galerie Vivienne
Filled with charming boutiques, gourmet food, wine shops, and old bookstores, the Galerie Vivienne is one of the most iconic covered arcades in Paris. The stunning glass roof lets in ample light for the perfect photo and the intricate mosaics that adorn the floor are a work of art. This hidden gem is a must-see for anyone visiting Paris.
Hotel de Sens
This secret spot in Paris is surprisingly not a hotel at all, it's a former medieval Château turned library. Founded in 1961, the Forney Library specializes in the decorative arts and often houses small exhibitions which are open to the public.
Hotel de Sens is one of just three remaining medieval residences in the heart of Paris. The awe-inspiring building is complete with winding staircases, turrets, and grand windows.
Abbey Bookshop
While there is a special place in our heart for the ever iconic Shakespeare and Co. bookstore, escape the tourist crowds and head down a little cobbled lane to the Abbey Bookshop in the Latin Quarter. Founded in 1989 by Canadian book lover, Brian Spence, this tiny bookshop features over 40,000 new, vintage, and rare English books.
When stepping foot in this hidden gem in Paris, you'll be greeted with floor-to-ceiling books, cozy nooks, and there's always a hot pot of coffee waiting so you can enjoy a cup while perusing the unique selection of books.
Ile de Chatou
If you're looking for a truly unique experience in Paris, look no further than the Ile de Chatou. This tiny island on the Seine was once a favorite hangout of the Impressionists, and it shows – walking around the Ile de Chatou is like stepping into a painting.
The lush island is filled with weeping willows and flower gardens dotting the landscape. The Impressionist Trail, marked by replicas of paintings by Monet, Pissarro, and Sisley, is a perfect way to explore Ile de Chatou's picturesque scenery. But Ile de Chatou isn't just a pretty face – the island is also home to several cafes and restaurants, making it the perfect place to relax with a glass of wine or enjoy a leisurely lunch. Whether you're an art lover or just looking for a hidden gem in Paris, the Ile de Chatou is not to be missed.
Colonnes de Buren
For another secret spot in Paris that is truly Instagram-worthy, check out the Colonnes de Buren at the Palais Royal. The palace's Cour d'Honneur is the site of a futuristic art installation created by acclaimed French conceptual artist Daniel Buren in 1985.
Hidden Gems in Paris Restaurants & Bars
There's something undeniably alluring about hidden gem restaurants and bars. Maybe it's the sense of discovery or the air of exclusivity that comes with finding a place that most people don't know about. Whatever it is, these hidden gems in Paris range from bohemian cabarets to trendy speakeasies.
Au Lapin Agile Cabaret
A must-visit hidden gem in Paris, Au Lapin Agile is a small, unassuming cabaret that is often overlooked by tourists. Nestled on a quiet street in Montmartre, this bohemian haunt is the oldest cabaret in Paris. Prepare to be transported back in time to when the likes of Picasso and Matisse used to enjoy a glass of wine (and a song) within its intimate walls. A truly unique experience, the singers don't use microphones of any kind, and all the guests sing along. On your next trip, forget the Moulin Rouge and warm up your singing voice for this secret spot in Paris.
1905 Paris
If you're looking for a truly unique and unforgettable experience in Paris, look no further than 1905. This hidden gem, located above the busy bistro Aux Vins des Pyrénées, is a charming bar reminiscent of the belle epoque. With a cozy terrace and intimate nooks, it's the perfect place to enjoy a nightcap after dinner downstairs.
This place isn't just special for its atmosphere—it also has an interesting history. This was once the wine shop of choice for none other than Jim Morrison, and it's said that he would often come here to stock up for the day. Today, 1905 remains one of Paris's best-kept secrets, offering visitors a glimpse of the city's storied past.
Le Derrière
Le Derrière is a restaurant and bar tucked away in the Marais district and its name, which translates to "behind," refers to its location behind Andy Wahloo cocktail bar and 404 Restaurant. The space exudes cozy meets cool with a charming living room, ping-pong and foosball table, and even a bedroom serving retro vibes with a mosaic mirror ceiling. The space also features a screening room and a fumoir room for smoking. The restaurant fare includes satisfying straightforward French dishes and great wine.
Foyer De La Madeleine
Beyond a narrow arched passageway, once the sleeping quarters for priests, lies an unusual secret cafe hidden under the vaulted ceilings of L'église Sainte-Marie-Madeleine – in the cellars of the church. Opened only for lunch, this whimsical hideaway has plenty of charm and serves affordable, delicious meals served by friendly volunteers.
Serpent a Plume
Jewel tones meet Wes Anderson vibes encapsulate this unique bar hidden within a Paris concept shop. This secret spot in Paris is a haven for the effortlessly cool crowd who come to shop during the day and listen to DJs spin by night.
La Bossue Cafe
A 5-minute walk from the Moulin Rouge in Montmartre, this charming and cozy cafe will transport you to Grandma's house with homemade pastries and cakes. After a night out on the town, indulge in their brunch buffet featuring decadent cakes, pastries (you must try the madeleines), and savory selections. The best part? They make gluten-free and vegan pastries so anyone with dietary restrictions can still indulge.
Hidden Gems in Paris Shopping
If you're looking for a unique shopping experience, then venture off the beaten path and explore some of Paris' best vintage shops. These stores offer a wide variety of clothing and accessories from different eras, so you're sure to find a unique piece to add to your wardrobe that will always remind you of Paris. If you enjoy shopping from more traditional brands, Bercy Village will give you a much-needed dose of retail therapy on your trip.
Chinemachine
If you love vintage shopping, tucked away in Montmartre on one of the 18th arrondissement's coolest streets, Chinemachine is a vintage clothing icon. Everything in the boutique is thoughtfully curated with luxury labels, the work of local designers, the best of the high street, as well as one-of-a-kind pieces. Chinemachine is the perfect place to find a unique gift or the perfect piece to complete your Parisian wardrobe.
Marnie Blue
If you love fashion from a specific era in history, Marnie Blue is another vintage clothing store worth checking out. More than just a vintage store, Marnie Blue provides makeovers and styling, including hair and makeup and guidance with costume creation to help you achieve the perfect look for your midnight in Paris. The store features clothes from every significant cultural era from 1900 to 1980.
Bercy Village
A great place if you love shopping, Bercy Village is an urban-renewal project in the 12th arrondissement consisting largely of small wine warehouses from the late 19th Century that have been saved from decay by being converted into shops and restaurants. It's a great place to spend a few hours browsing your favorite luxury brands or to grab a bite.
BONUS: Relax and Restore
After a long day of Paris sightseeing, unwind and destress at this Turkish bath before the next day's adventures. The heat and steam will help you relax your muscles, and you can choose from an array of massages and treatments that will leave you feeling refreshed and invigorated.
Hammam Pacha Turkish Baths
This wonderful women-only spa is like taking a trip to Morocco in Paris. This spa offers authentic treatments including hammam and sauna, massages, wrap treatments, and more. The restaurant serves a number of delicious tagines and salads all made with locally-sourced, fresh ingredients. Don't miss out on a hot cup of their famous mint tea.