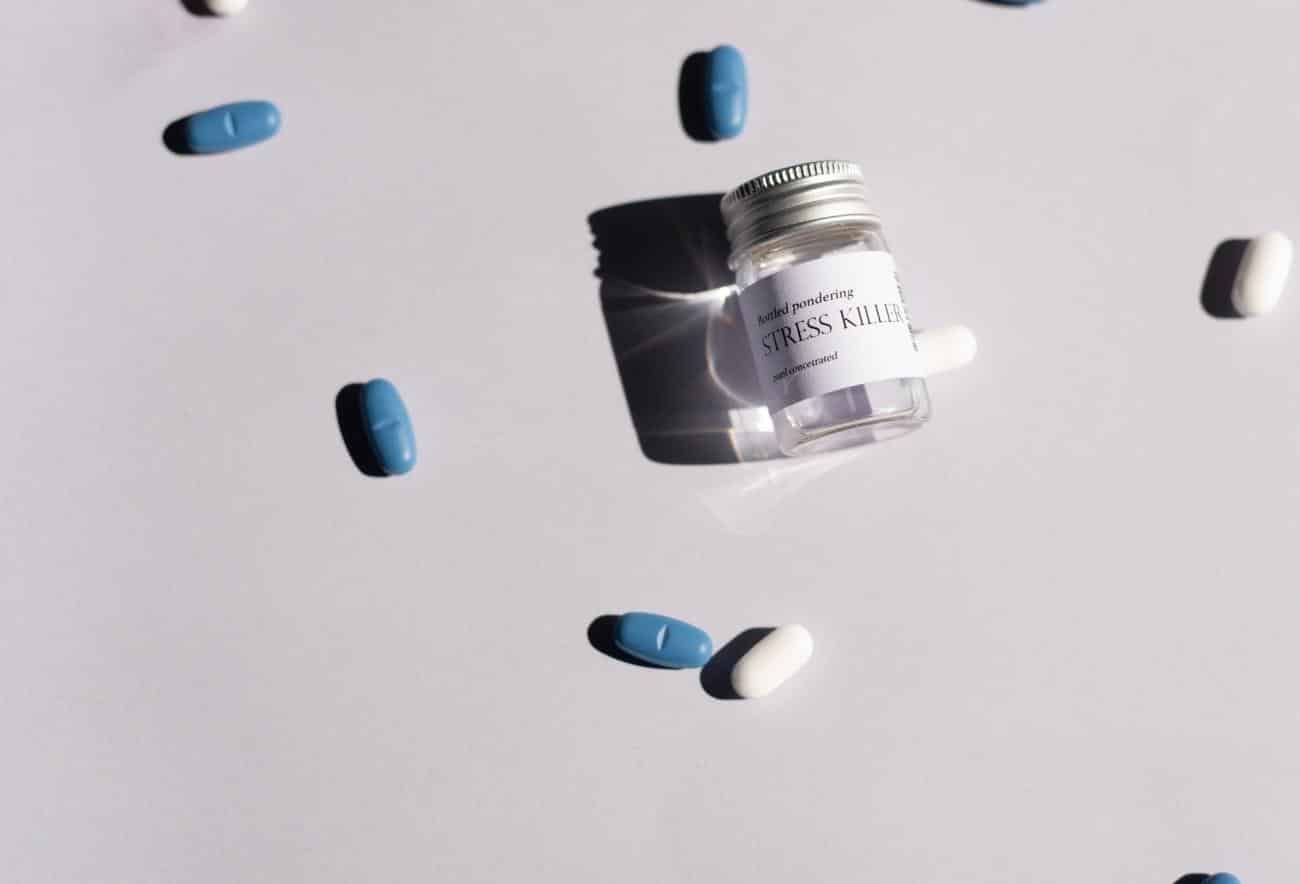 Discover the Benefits of L-Theanine for Anxiety and Stress
If you've been searching for a natural supplement to help manage stress, there are many benefits of L-Theanine for anxiety and stress management. While managing anxiety and stress should focus on a holistic approach with a healthy diet, exercise, meditation, and peer support or therapy, natural supplements such as L-Theanine can help reduce anxiety and stress while giving you more focus, energy, and balance overall.
What is L-Theanine?
L-Theanine is a unique amino acid that is found in the tea plant, Camellia sinensis. It is commonly known to positively modify brain waves and the essential neurotransmitters involved in mood, memory, and focus. L-Theanine boosts the production of the neurotransmitters serotonin, dopamine, and also appears to play a role in the formation of GABA; a neurotransmitter that acts like a 'brake' during events of runaway stress. It also enhances brain alpha-wave activity which is a marker of relaxation. This effect has been observed to be most evident in individuals subjectively feeling the highest levels of stress.
How does L-Theanine reduce anxiety and stress?
L-Theanine acts as a precursor to dopamine in the brain. Dopamine is the second-largest brain chemical that plays the role of preventing the brain from accessing adrenaline and rewards by stimulating relaxing alpha waves in the brain to focus, prioritize thoughts, enhance concentration and increase learning ability while being awake. During the night, L-Theanine helps the brain shut down, and reduces anxiety and stress.
L-Theanine Dose for Anxiety
According to a scientific study published in the National Library of Medicine, ​​The anti-stress effects of L-theanine (200 mg/day) have been observed following once and twice-daily administration, which was further supported by decreased responses in functional magnetic resonance imaging. As a supplement, it is most often taken in doses of 200-400 mg as tablets daily for 4-8 weeks. Patients should seek medical advice from their healthcare provider before seeking the benefits of l-theanine for anxiety and stress.
Benefits of L-Theanine
Beyond the benefits of L-Theanine for anxiety and stress, L-theanine has many health benefits including:
Improved sleep
Better mental focus
Enhances relaxation
Increased cognitive performance
Boosts the immune system
Helps with weight loss
Reduces blood pressure
Supports certain cancer drugs such as doxorubicin by increasing the amount of the drug in cancer cells.
Benefits of L-Theanine with Caffeine to Increase Focus and Productivity
Another scientific study revealed that a combination of L-Theanine and caffeine improved both speed and accuracy of performance of attention-switching tasks, and reduced susceptibility to distracting information. These results replicate previous evidence which suggests that L-theanine and caffeine in combination are beneficial for improving performance on cognitively demanding tasks. The following include the benefits of L-Theanine with Caffeine:
Enhances calm without nervousness – L-Theanine reduces the harsh effects of caffeine making it work better for sustained focus.
L-Theanine with caffeine stimulates the release of dopamine which is associated with increased cognitive function, faster learning, better memory, and heightened motivation.
Increases high brain alpha waves which leads to a relaxed and non-anxious state in users.
Supports balanced levels of neurotransmitters in the brain which contributes to a positive mood, happiness, stress resilience, calmer mood, better sleep, and less anxiety.
Supplements with L-Theanine to Reduce Anxiety and Stress
The following L-Theanine supplements to reduce anxiety and stress have all been rated over 4 out of 5 by customer reviews.
Overall, chronic stress is one of the biggest health issues people struggle with today. Over time, stress can strain your body and lead to serious health issues including cardiovascular issues, digestive issues, and mental health problems. Chronic stress results in the release of cortisol in the body, and elevated levels of cortisol decrease serotonin, causing headaches, affecting your memory, attention span, and sleep, which can lead to depression and anxiety.
Too much cortisol production over time can also lead to weight gain. Instead of converting protein and fatty acids into energy, cortisol directs everything to be stored as fat, making it difficult to lose or maintain a healthy weight.
Natural supplements like L-Theanine help to lower cortisol levels, protect from adrenal damage, increase brain function, and support healthy sleep patterns, which overall can result in a happier, healthier you.
It's important to speak to your physician before moving forward with L-Theanine or any supplement.