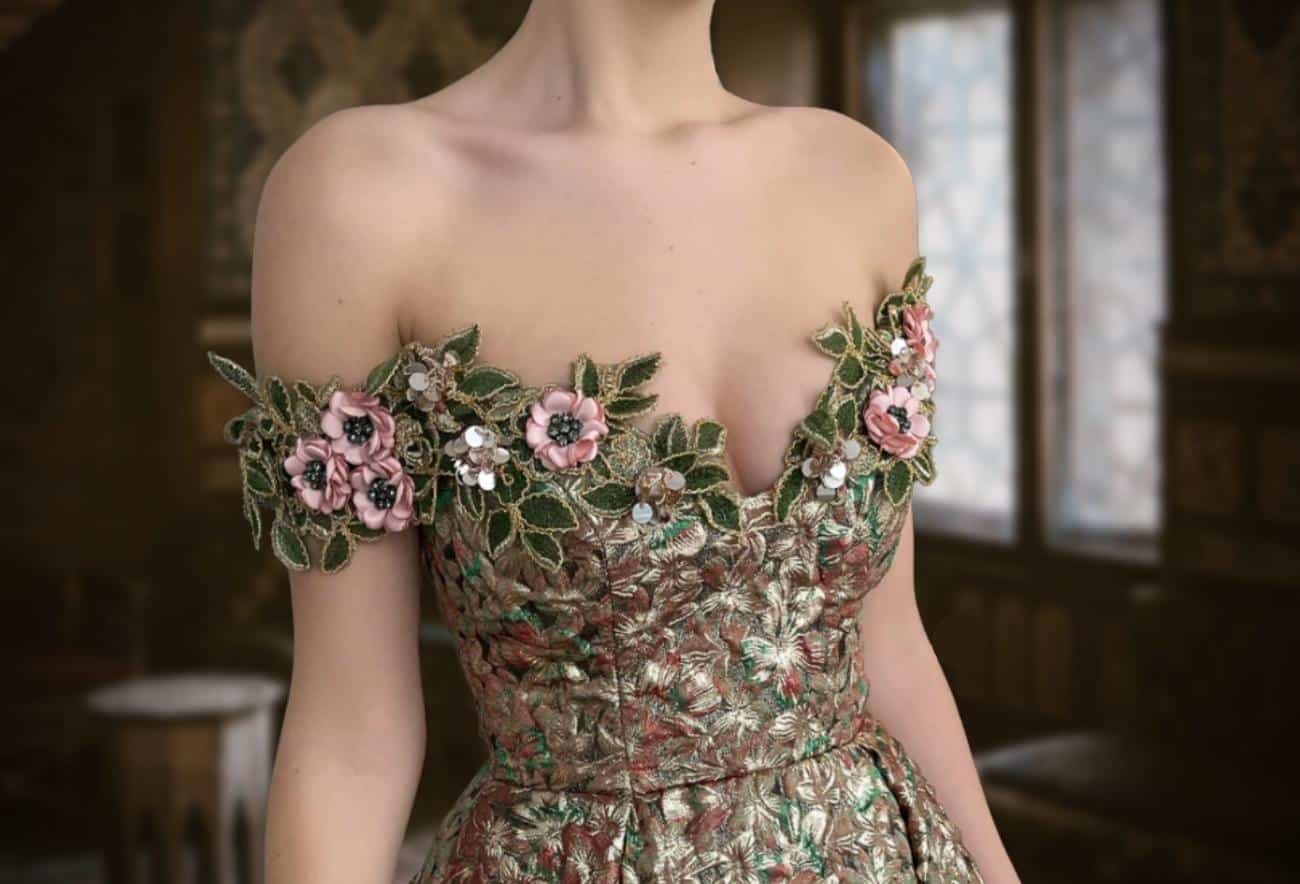 Met Gala 2022-Inspired Gowns for Your Next Black Tie Event
The Met Gala is synonymous with creative and daring fashion – each year challenging its guests to step out in theme. The theme for the Met Gala 2022 was gilded glamour. If you've watched "The Gilded Age" or "Bridgerton," you've relished in the lavish beauty and the dramatic opulence of gilded age fashion and architecture that embraces extravagance, yet is deeply rooted in tradition.
The Met Gala white-tie event (more formal and old-school than a black-tie event) invited guests to embrace floor-length gowns, intricate detailing, shimmering touches, corset bodices, and black jackets or coats with tails for men.
If the gilded glamour of The Met Gala 2022 has left you inspired, discover this curated collection of independent designers with unique and stunning gowns that reflect the intricacy and opulence of the gilded age. Read on to ensure you are red-carpet-ready for your next formal affair.
THE STYLE
You may have spotted a Teuta Matoshi creation on Instagram which has become instantly recognizable by its colorful combinations of lace, tulle, and embellishment. Whimsical and feminine, her work often incorporates custom boning, elegant corsets, and handmade embroidery and embellishments to add an element of couture-like structure and sophistication. Unconventional color combinations such as pink, green and blue are often a prominent palette within each Teuta Matoshi design.
THE STORY
Teuta Matoshi is a part of the first generation of fashion designers in Kosovo, a small nation in the central Balkans. She launched her line in September 2007, specializing in high-quality, unique coats, which instantly sold out the same night they debuted. Today, Teuta Matoshi currently has an atelier in New York City where she sells her gowns with her sister, Lirika Matoshi, who is also a designer.
---
OUR CURATED PICKS
---
THE STYLE
Inspired by global travel, exotic destinations, and cosmopolitan adventures, this fashion label embodies daring and confident feminine energy. The label embraces flattering silhouettes with fun and flamboyant details for the confident woman that commands attention.
THE STORY
Australia-based women's fashion label Bronx and Banco has become synonymous with cutting-edge style and chic, sexy designs with a playful flare. Launched in 2009 by founder and creative director Natalie DeBanco, the label quickly garnered a wide following and continues to grow an international presence. Natalie DeBanco launched her first boutique in Australia's iconic Bondi Beach while studying design at Enmore Design School in Sidney, Australia. Today, Bronx and Banco has offices located in New York, Hong Kong, and Sidney Australia.
---
OUR CURATED PICKS
---
THE STYLE
Zuhair Murad specializes in gowns, suits, and bridal wear that embody age-old craftsmanship passed down from generation to generation. From Beirut to Paris, Zuhair Murad designers, patternmakers, embroiders, and dressmakers all work hand-in-hand to deliver stunning pieces with meticulous detail. Zuhair Murad gowns are as elegant as they are timeless.
THE STORY
Designer Zuhair Murad grew up in Baalbek, Lebanon. Since childhood, he always dreamed of escaping to a world of fantasy, and he began sketching dresses at the early age of ten. In 1997, Zuhair Murad opened his first atelier in Beirut, which catered to a growing private clientele. What truly makes each collection special is his detailed craftsmanship. Murad masters the art of showing off a woman's curves and evoking a feeling of sensuality mixed with femininity.
---
OUR CURATED PICKS
---
THE STYLE
The award-winning designer is a Hollywood favorite and a New York local, infusing bicoastal sensibilities into his creations for timeless looks that will stun for years to come. Jason Wu sources his textiles from Italy and France, and hardware and details are custom-made for each piece. Eveningwear by Jason Wu is unparalleled, while his more casual pieces set new standards for everyday wear.
THE STORY
Jason Wu debuted his eponymous ready-to-wear collection in 2007, and in the years since he's become one of the most beloved designers for his ability to make clothing that enhances a woman's natural beauty.
---
OUR CURATED PICKS
---
THE STYLE
Marchesa's little sister brand, Marchesa Notte, is nothing if not grown-up. From cocktail dresses to floor-sweeping gowns, bridal to bridesmaid, a Marchesa Notte dress is the answer to every event in your social calendar.
THE STORY
British designers Georgina Chapman and Keren Craig launched their second line, Marchesa Notte, in 2006. From chic mini dresses to elegant full-length gowns, the brand's creations have charmed a new generation of fans.
---
OUR CURATED PICKS
---