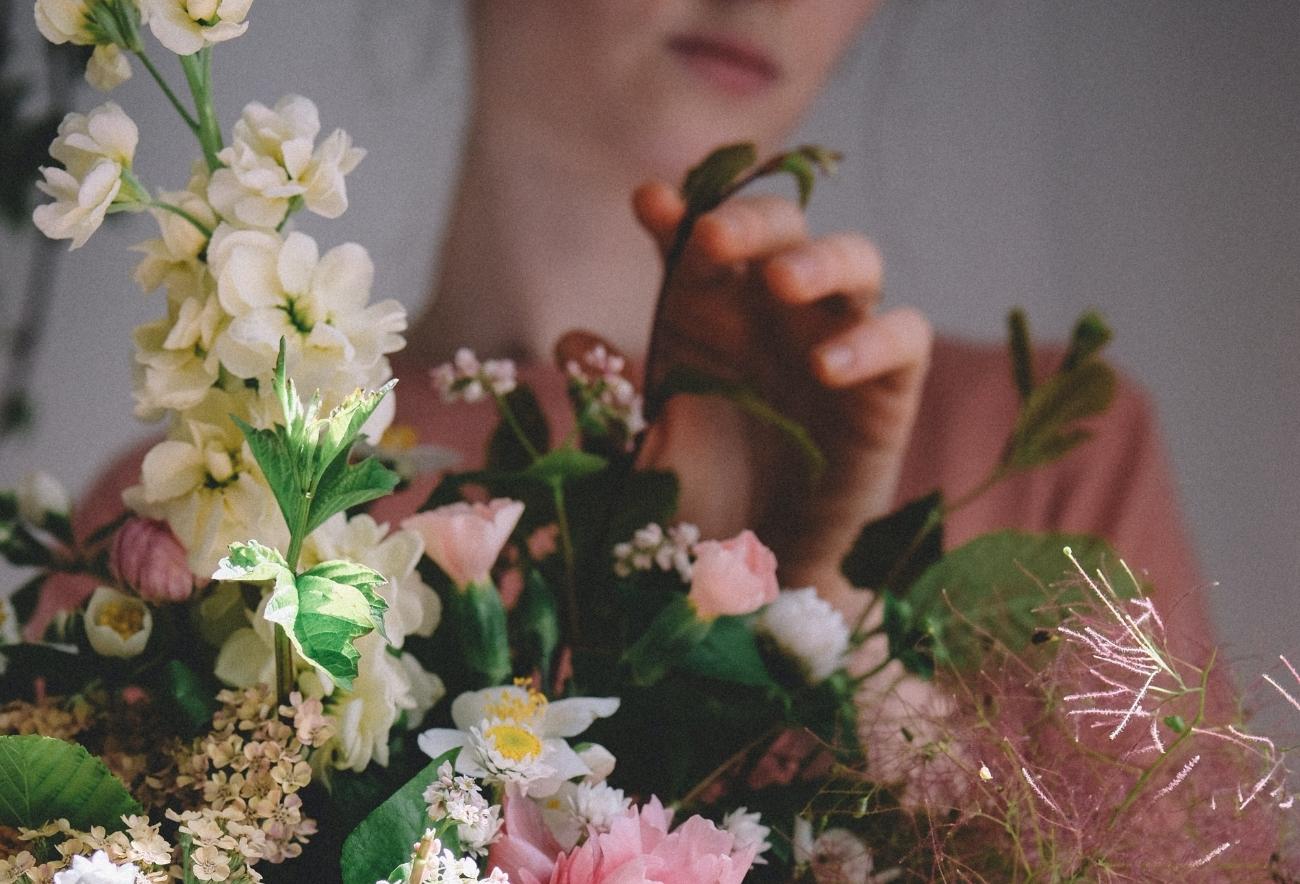 Unique Mother's Day Gifts to Suprise and Delight Mom
Every Mother's Day it's the same challenge: How to find a unique Mother's Day gift that feels personal yet elegant. That's why we've broken down this article into personalized categories so you can browse gifts by intention. Why is intention so important when shopping for gifts? It helps ensure that the gifts we give align with the recipient's passions and values.
To make Mother's Day truly special this year, think about what will bring Mom joy in her day-to-day life. What is she passionate about? Does she need to destress or engage in more mindful moments? Maybe it's time for her to get out of her comfort zone and go on an adventure. Or, sometimes the perfect gift is as simple as surprising her with her favorite flowers.
Unique Mother's Day Gifts for More Intentional Moments
Whether the mother you are shopping for loves to jet-set around the world or simply indulge at home, we've curated the best unique gifts including self-care, home, travel, and sentimental tokens that will inspire mothers of all ages.
Read on for the best Mother's Day gift ideas categorized by intention. Simply select an intention below to skip to that section.
Gifts for Mothers Who:
(Quick Links)
Indulge in Self-Care and Beauty
Unique Mother's Day Gifts
For The Mother Who Indulges in Self-Care and Beauty
Self-care and beauty come in many shapes and forms. From investing in better skin and sleep to creating a personalized signature scent that brings mom more confidence every time she steps out on the town, this curated list of the best mother's day gifts in self-care and beauty is sure to bring indulgence to the everyday.
For The Mother Who Loves to Lounge
Help mom destress and unwind with gifts that create a sanctuary at home. Discover decorative candles that will never burn out (yes, really), a weighted blanket that is as beautiful as it is comforting, and the perfect loungewear.

Everlasting Candle Co Neva Set
The sleek and versatile Everlasting Candles with the snow globe-inspired handblown Neva vase is sure to be Mom's new favorite home decor when she relaxes and unwinds. Made in Canada, these unique steel oil candles are clean-burning, smoke-free, and don't meltdown. This means mom can relight these candles over a thousand times for a relaxing ambiance that never fades. Simply pour at least three inches of Pristine Oil® into your vase, gently place your candlesticks into the vase, allow to soak for thirty minutes, light, and enjoy.
For The Mother Who is Sentimental
If the mom you are shopping for cries during Hallmark commercials then this curated list of gifts is for you. From a keepsake perfect for capturing a lifetime of memories to personalized jewelry and paintings that will become a family heirloom, these unique, sentimental gifts will show mom you care with an elegant touch.
For The Mother Who Loves to Travel
If the world is mom's oyster and she loves to travel, you can delight her with a surprise trip or experience, or simply gift her travel accessories that will make travel more convenient. This curated list of the best mother's day gifts is perfect for mothers who value meaningful experiences and who would rather travel than collect more things.
For The Mother With a Green Thumb
If plants and gardening bring mom joy, thank her with a plant subscription box that will deliver lush green plants all year long, or an indoor herb garden that will simplify the joys of gardening while adding fresh spices to her favorite dishes.
For The Mother Who Loves High-End, Unique Finds
If your mother's idea of casual is champagne and caviar, or you simply want to dazzle her with a luxury gift, this curated list of unique luxury gifts will make it a day to remember.