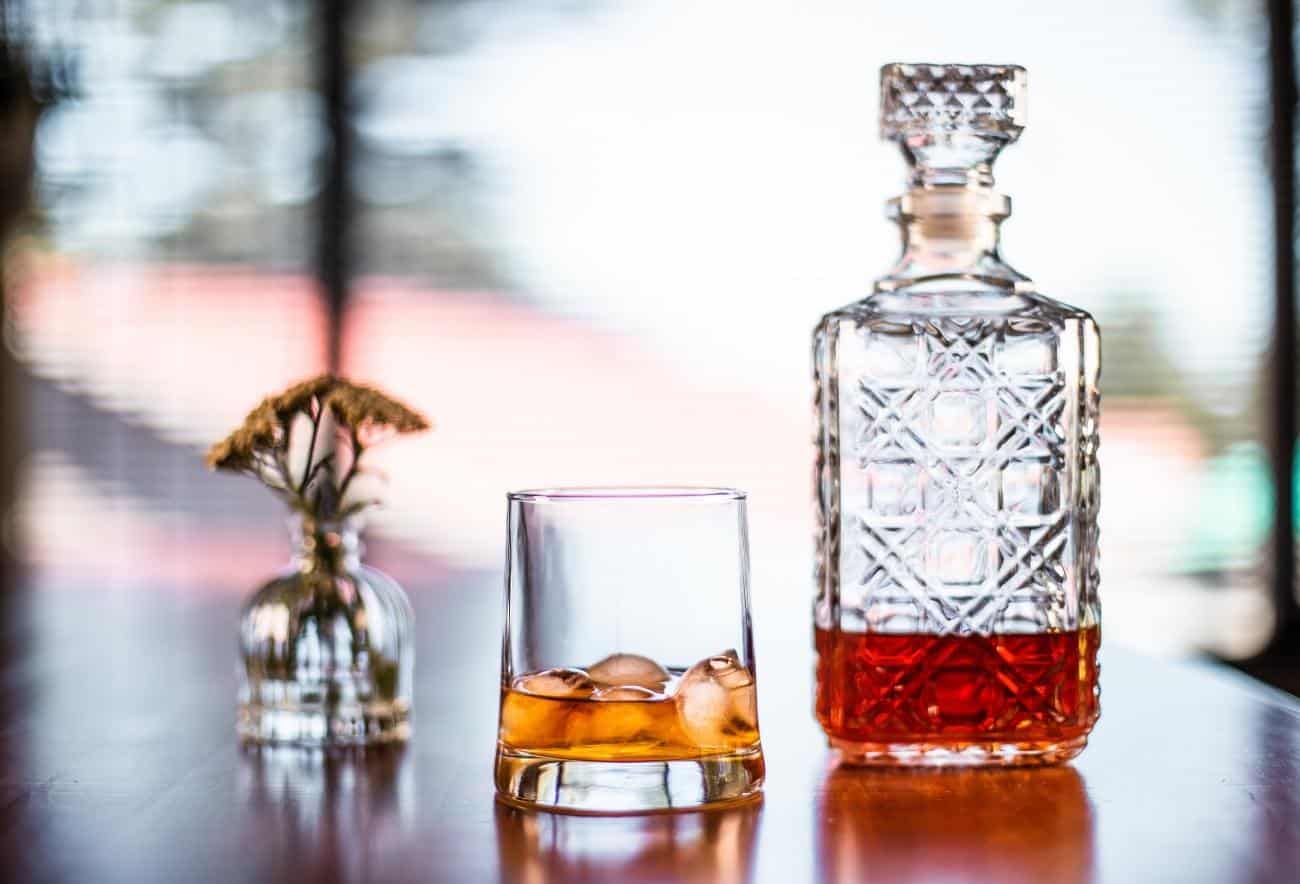 Curated Collection: Beautiful Whiskey Decanters for Every Style of Decor
Whether you are a whiskey connoisseur or only partake in a pour from time to time, a whiskey decanter adds interest and depth to any at-home bar or whiskey collection. Yet, with so many shapes and styles, it can be difficult to find the best whiskey decanter to complement your home decor. Aside from shape and style, there are other important considerations when selecting the perfect whiskey decanter:
Price:
As you'll find in our curated collection, Whiskey decanters can range from $35 to over $1,000 depending on the brand and how it is made. When determining your budget for your whiskey decanter ask yourself if you are just trying to simply add some sophistication to your home bar, or are you looking to purchase something that can become a family heirloom?
Leaded Crystal vs Lead-Free Crystal:
Today, most brands are making lead-free whiskey decanters, however, some classic crystal brands like Waterford, Baccarat, and Rogaska still have lead in their crystal decanters. If you plan to store your whiskey in the decanter for a longer period of time, then focus on buying a lead-free whiskey decanter. If you plan to store whiskey in the decanter for a shorter period of time or only when entertaining, then you don't have to worry about lead transferring into it.
Quality:
When determining the quality of the decanter, it's important to take into consideration things like an airtight seal to maintain the flavor and integrity of the whiskey, the right size to either store an entire bottle of whiskey (typically 750 ml) or store a smaller serving of whiskey for when hosting, and how the decanter is made.
Whether shopping for a gift or a new addition to your home, to help you find the perfect whiskey decanter, we've curated a collection of beautiful whiskey decanters for every style of decor to add an elevated elegance to your next soiree.
1. Classic Decanters
2. Modern Decanters
3. Artistic Decanters
4. Glamorous Decanters
5. Minimalist Decanters