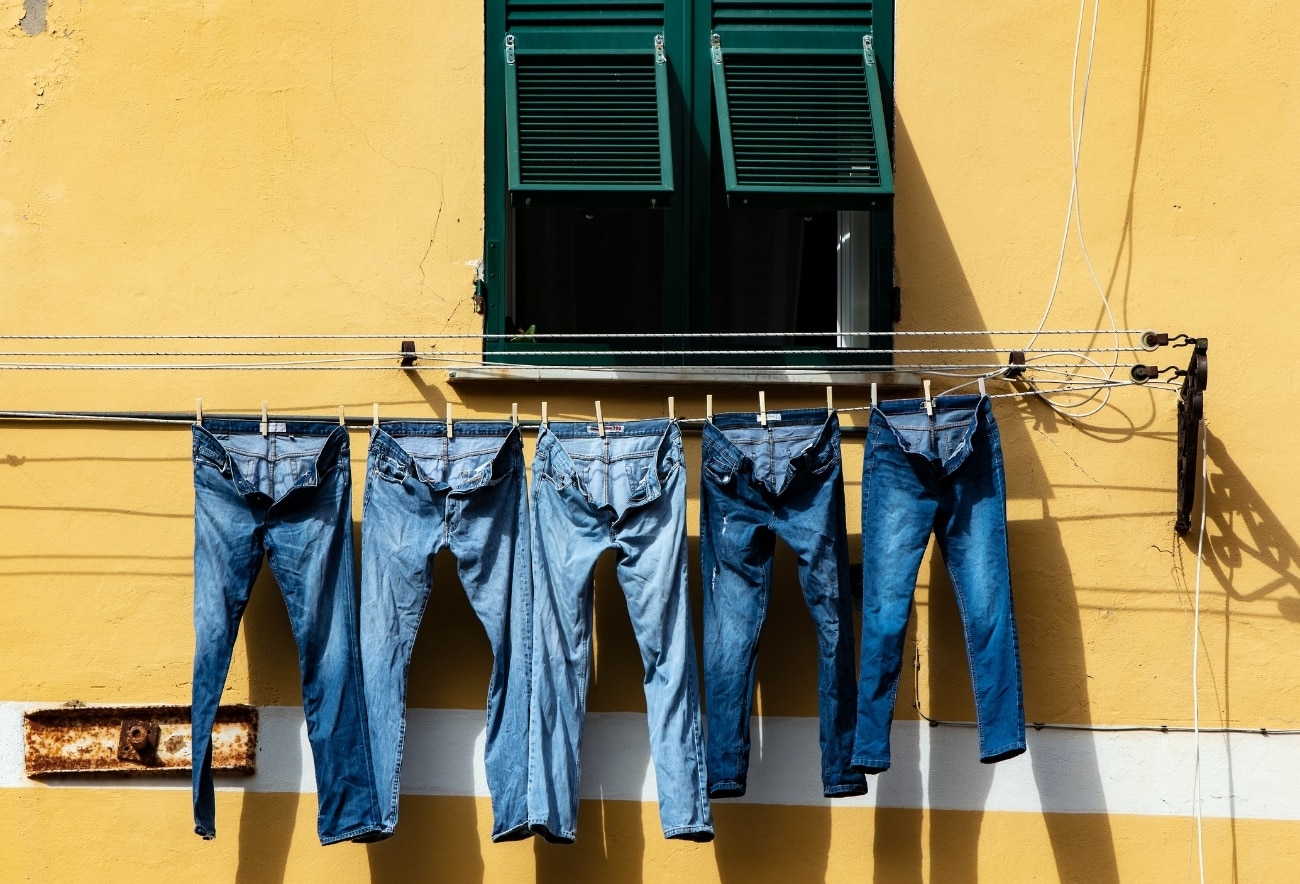 8 Sustainable Jean Brands You Need to Know Now
Jeans are a staple in every wardrobe. And while there is nothing quite like breaking in a new pair of jeans, it's important to consider the environmental impact of producing denim when making future purchases. In this article, we'll be addressing the importance of buying sustainable jeans and the best sustainable jean brands to shop for your favorite styles.
What is the environmental impact of producing denim?
According to Greenpeace, the necessary water consumption to produce denim can go beyond 7,000 liters per pair. Not to mention the shocking 1.7 million tons of chemicals needed to produce 2 billion pairs of jeans on a yearly basis. Taking this global impact into consideration, many sustainable jean brands have emerged with environmentally conscious denim options, without sacrificing quality and style.
Discover these 8 sustainable jean brands that incorporate environmental-friendly practices into their DNA.
Nudie Jeans
Fairness and ethics are the core values of the Swedish brand, Nudie Jeans. Their jeans are made with 100% organic cotton and the company does not offer free returns online, but rather free repairs for life, which is an effective way to reduce order volumes and returns.
---
SHOP OUR CURATED PICKS
---
RE/DONE
This American vintage denim brand based in Los Angeles is known for its upcycling practices. RE/DONE also produces new sustainable jeans and offers free denim repairs for customers who register their jeans online. This brand only partners with eco-friendly factories, and you can read more about their manufacturing initiatives here.
---
SHOP OUR CURATED PICKS
---
Edwin USA
Edwin USA, launched in 1961, in Tokyo, became a household name in Japanese denim production. After recognizing the need to change their practices and adapt to current problems, the brand decided to ditch the "make-throw-away" cycle and get into the restorative circular one. Today, they offer recycling and upcycling programs and work with eco-friendly factories, such as Saitex.
---
SHOP OUR CURATED PICKS
---
ÉTICA Denim
Based in Los Angeles, Etica Denim is one of the best sustainable jean brands in the market and provides customers with a "zero-waste style". Their manufacturing process rejects the use of virgin fibers and starts at the cutting and sewing stage, saving tons of water, energy and chemicals.
---
SHOP OUR CURATED PICKS
---
Outerknown
The American brand Outerknown was built on the premise of producing sustainable clothing to keep the oceans clean and the planet a bit less ill. 90% of their fibers are organic, recycled or regenerated, and 100% of their trunks are also made from recycled or renewable fibers.
---
SHOP OUR CURATED PICKS
---
Able
Based in Nashville, Able is a company with multiple missions causing amazing impacts. This ethical fashion brand incorporates recycled packaging for shipping according to what is available in their community and repurposes leather wastage. Besides their sustainability mission, Able employs women in third-world countries in an effort to end poverty and provide them with a living wage.
---
SHOP OUR CURATED PICKS
---
Armed Angels
This sustainable German brand creates quality products with ethical materials, such as organic cotton, organic wood and recycled polyester. For Armed Angels, sustainability is not just a trend, but rather a belief that has the power to fight fast-fashion.
---
SHOP OUR CURATED PICKS
---
Mud Jeans
Founded in 2012, Mud Jeans is the world's first circular denim brand and is best known for using the principles of the circular economy to reduce environmental footprint. Their jeans include up to 40% post-consumer recycled denim, a very high percentage in the market, but their goal is to make the number rise from 40 to 100%.
---
SHOP OUR CURATED PICKS
---