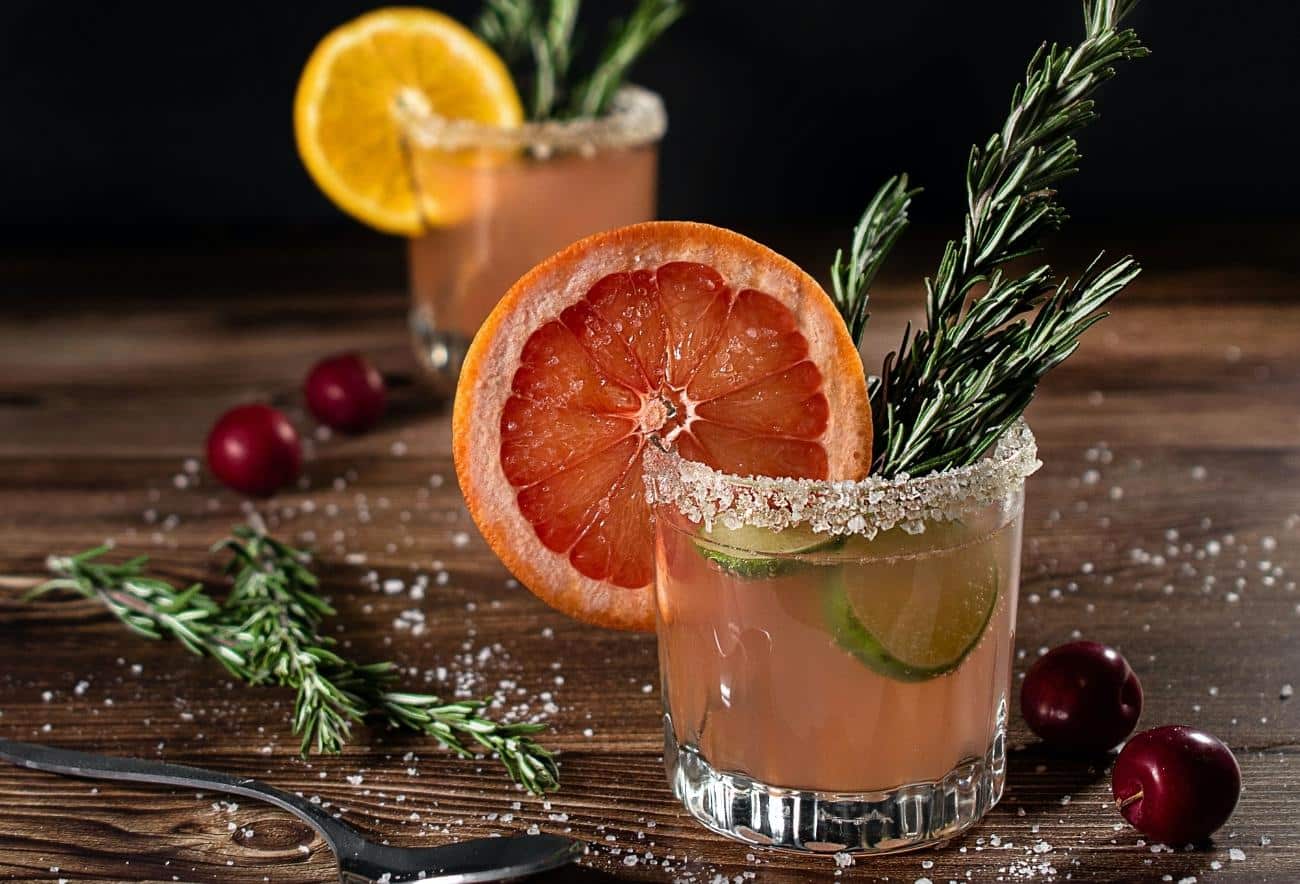 7 Non-Alcoholic Cocktails and Beers to Indulge in this Dry January
Whether you are participating in dry January, cutting back on alcohol, or simply looking to spice up your sober lifestyle, these non-alcoholic cocktails and beers are full of flavor without the next-day regret. From adaptogenic cocktails that pack the wellness benefits of adaptogenic herbs like Ashwagandha and Rhodiola to craft mixes and beers, there's something to sip and savor for everyone.
1. Kin Euphorics
Founded by CEO Jen Batchelor and Supermodel Bella Hadid, Kin transforms the social world of boozy cocktails into a thoughtful act of selfcare. Utilizing a mixture of nootropics, adaptogens, and botanics, Kin is a daily braincare ritual designed to help you connect to your center and find a better balance. Whether you're seeking creative energy, a new nighttime ritual, or simply wish to be social and outgoing without the booze, Kin has everything you need without the hangover.
2. Curious Elixirs
Curious Elixirs are alcohol-free craft cocktails, infused with adaptogens to help you unwind. These non-alcoholic drinks are handmade with quality ingredients and no refined sugar.
Curious Elixirs' mission is to create non-alcoholic cocktails that are delicious, well-crafted, and good for you. The brand's mocktail flavors are bold and pack the benefits of ancient botanicals that can help boost your mood, destress, and even act as an aphrodisiac. Every non-alcoholic cocktail is a collaboration between the brand's team of world-class bartenders, herbalists, and food scientists, and they use only organic juices, herbs, spices, roots, barks, and botanicals to make every sip worth it. What makes these cocktails even more enjoyable is that each concoction is a riff on a classic cocktail.
3. Hoplark
If a cold, craft beer is more your taste, then Hoplark may be the non-alcoholic brew for you. Friends Dean Eberhardt and Andrew Markley were at a craft brewery while Dean was nearly finishing up a month off of drinking when he realized it wasn't the buzz of beer he missed, it was the ritual and the craft beer experience.
An aha-moment later, Hoplark was born. The idea was to brew tea like beer, with the hops, but without sugars, additives, or any fermentation. Now you can enjoy the taste of craft beer without the buzz.
4. Betty Buzz
Founded by Blake Lively, Betty Buzz introduces a new kind of bubbly with non-alcoholic, sparkling mixers that are all-natural and low-calorie for a light, refreshing taste. Crafted in the USA, Betty Buzz features a variety of flavors from sparkling grapefruit to ginger beer to help you create delicious non-alcoholic cocktails.
For some major mocktail inspiration, check out these non-alcoholic cocktail recipes utilizing Betty Buzz.
5. Seedlip Spirits
Seedlip Spirits offers botanical, non-alcoholic spirits to help you level up your non-alcoholic cocktail game. It all started when founder Ben Branson stumbled upon physician John French's non-alcoholic recipes from "The Art of Distillation" published in 1651.  A lost art, over 300 years ago, it was common for physicians to distill herbal remedies using copper stills, harnessing the power of nature & alchemy to cure ailments. 
Bringing this practice into the modern-day, Seedlip has perfected a six-week maceration, distillation, filtration, and blending process where each individual botanical ingredient is distilled separately, before blending. This process results in a liquid devoid of alcohol and sugar. From a non-alcoholic bloody mary to an espresso martini, Seedlip spirits offers a high-end and flavorful alternative to your favorite cocktails.
6. Hiyo
Hiyo offers a "social tonic" that provides a similar stress-relieving, mood-boosting effect that people usually seek from alcohol, but instead from healthy, functional ingredients including adaptogens, natural nootropics, and functional botanicals. Whether seeking a blissful boost, a way to destress, or simply a better way to socialize while sober, Hiyo offers a variety of refreshing flavors.
Athletic Brewing Co
Athletic Brewing Co. is a non-alcoholic beer company dedicated to making great-tasting craft brews, without compromise. The brand's non-alcoholic beer lets you enjoy the taste and experience of refreshing craft beer without sacrificing your health or good taste.
It all started when co-founder Bill Shufelt was searching for non-alcoholic options that could satisfy his craft beer craving without compromising his lifestyle. Disappointed with the non-alcoholic beers on the market, he set out to create a variety of delicious, craft non-alcoholic beers that even the biggest beer lovers would enjoy. Teaming up with head brewer John Walker, Athletic Brewing Co crafts non-alcoholic IPAs, Lagers, and more.