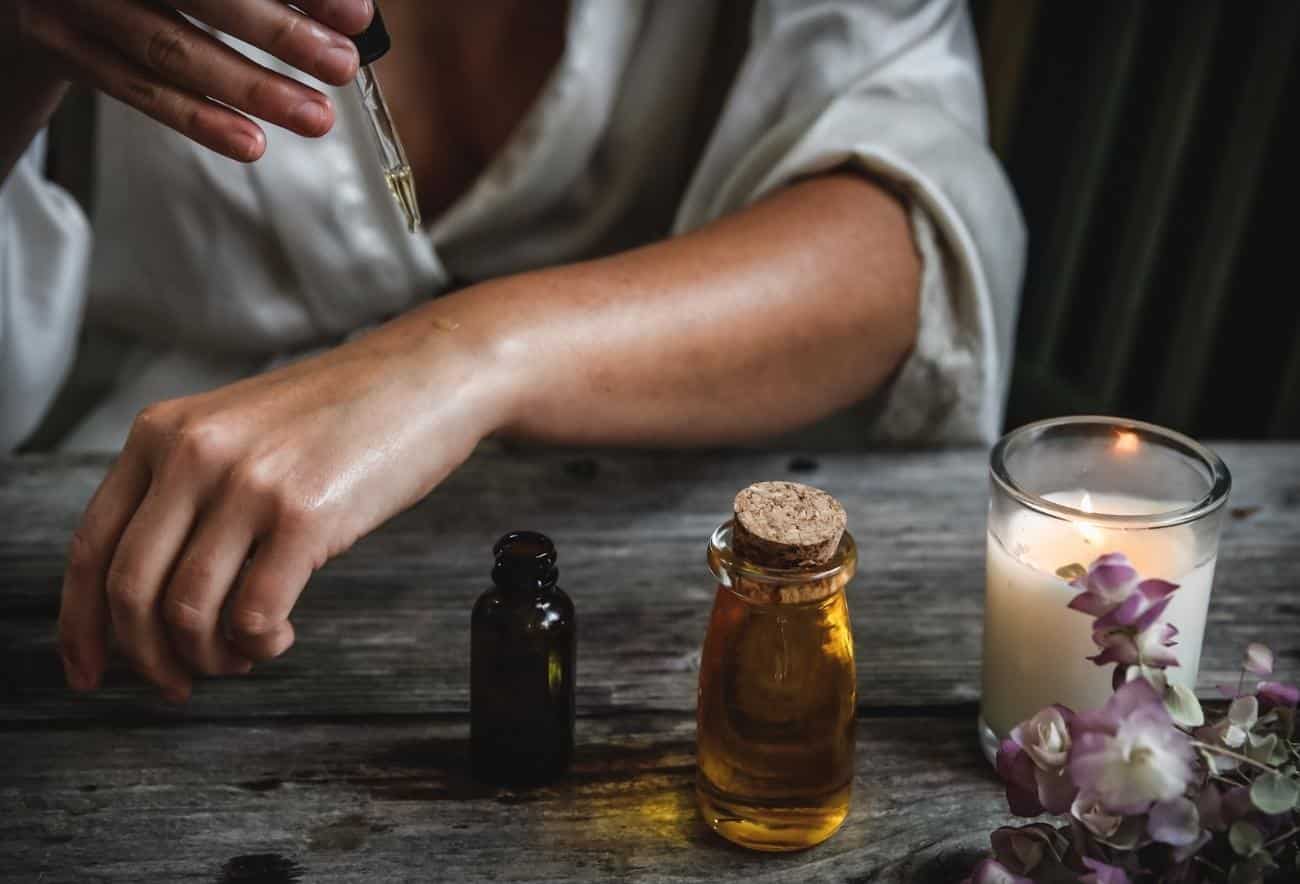 Why Sandalwood Nut Oil is the Beauty Secret You Need
Derived from the sandalwood tree, Santalum spicatum (West Australian Sandalwood), Sandalwood nut oil (also known as Sandalwood Seed Oil) is causing quite a stir in the beauty scene.
What is sandalwood nut oil?
Sandalwood nut oil is different from the sandalwood essential oil used in fragrances. The main difference is its composition including a unique component – the ximenynic acid (XA) at a high concentration. This loving lipid is freshly pressed through the process of supercritical extraction from sandalwood nuts or "seeds" grown in the wilds of Western Australia.
What are the benefits of sandalwood nut oil?
The high levels of ximenynic acid make this oil one of the most powerful anti-inflammatories found in nature and is a superhero for soothing skin. Sandalwood Nut Oil improves skin elasticity, helps fight aging, and calms irritation. It can be used for joint pain, bruises, lesions, wounds, cuts, wrinkles, burns, sores, and as an overall skin protectant.
The story of aboriginal Australians using sandalwood nuts dates back over 40,000 years, long before that of the more commonly known essential oil. It is thought to have been used internally and externally for skin irritations and sores.
Today, there are a number of clinical studies available to prove the value of the nuts' main component, ximenynic acid, especially as an active ingredient to combat the skin aging process. These studies reveal that ximenynic acid protects the lines of the skin and improves blood circulation. It also strengthens and tightens the skin by reducing the degradation of hyaluronic acid and collagen, leading to a better complexion.
Where can I find sandalwood nut oil?
Still new to the beauty scene, this oil is just starting to make its way into luxury beauty products, with some websites also selling it in its pure form.
Find it in a Beauty Product:
Monastery Gold
This innovative blend of oils including Sandalwood Nut Oil calms even the most irritated complexions with its unique blend of vitamin and nutrient-rich oils. Like a multivitamin for your skin, Gold works to repair broken-down skin tissue and calm any type of damage, whether it's sun exposure, irritation, dryness, redness, or puffy skin. Other ingredients include raspberry and Jasmine that are rich in antioxidants, plumeria that detoxifies the skin, vetiver with skin-healing properties, and orange to promote skin radiance.
Find it in Pure Form:
Nature in a Bottle
Nature in a Bottle's organically crafted Sandalwood Seed Oil is cold-pressed from the seeds of Western Australian Sandalwood, a tree native to semi-arid areas at the edge of Southwest Australia. Enjoy all of the benefits of Sandalwood Seed Oil in pure form.