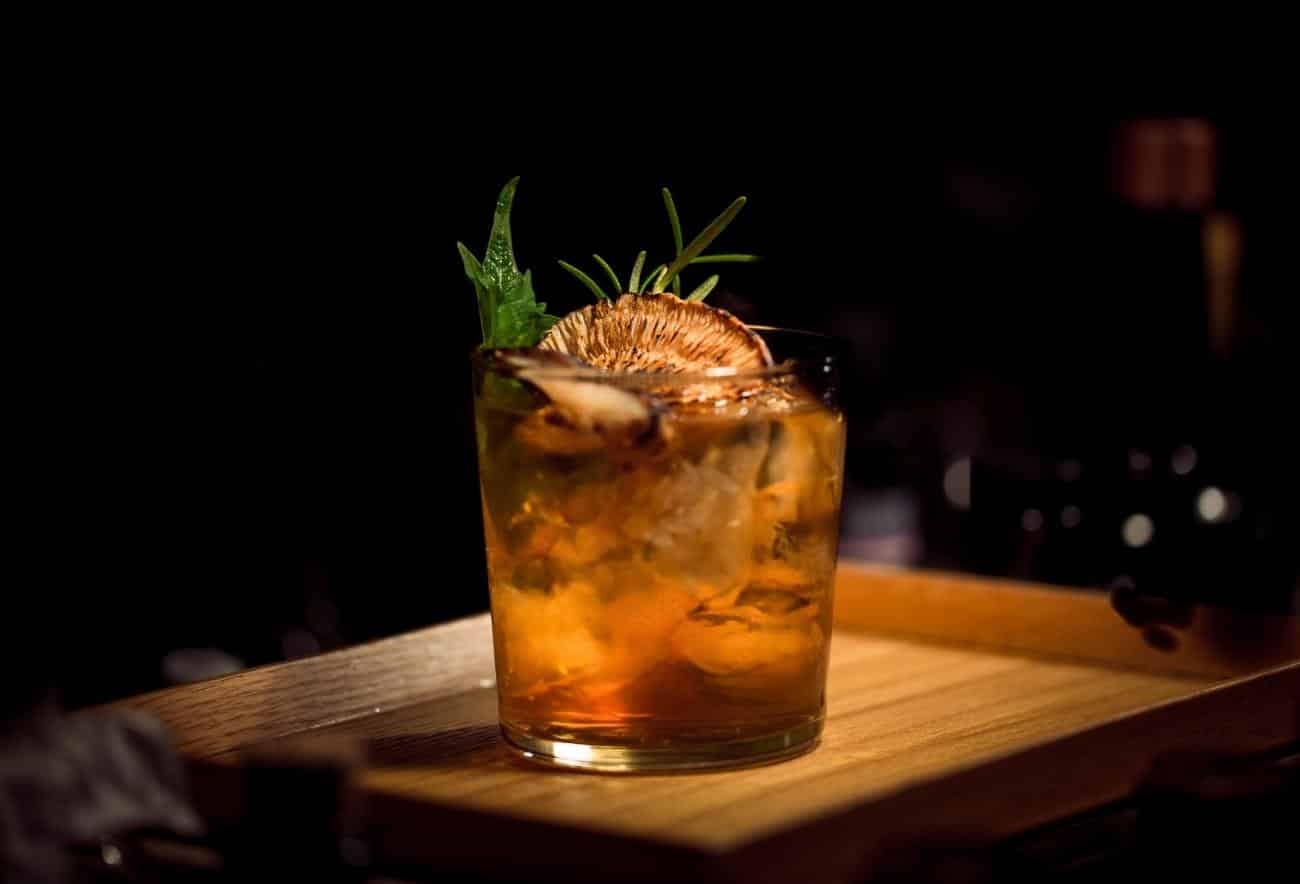 5 Easy Fall Cocktail Recipes with Bitters that are Anything But Boring
As the leaves begin to change so does the flavor profile of our favorite cocktails. Refreshing cocktails sipped poolside are traded in for spiced concoctions savored on crisp cool nights around a fire. Fall cocktails embrace warm, earthy, and woodsy flavors that can be difficult to perfect.
If you love a good craft cocktail but haven't exactly mastered the craft, utilizing bitters is one of the best ways to create complex cocktails without the complex steps.
From fall-forward flavors like pumpkin and apple to more unique flavors like fig and douglas fir, discover these 5 easy fall cocktail recipes utilizing bitters so you can welcome sweater weather craft cocktail in hand.
1. Pumpkin Spiced Old-Fashioned
Serve your guests a pumpkin-spiced old-fashioned that's anything but basic with Workhorse Rye Pumpkin Bitters. Made with sustainably-sourced Camino Verde, Ecuador roasted cocoa beans, these bitters contain five varieties of organic heirloom pumpkins grown in Northern California at La Tercera Farms aged with rye, Almanac Beer, artichoke leaf, and organic spices.
Make the Cocktail:
2. Apple Pie Old-Fashioned
For a more sophisticated palate in search of a fall twist on an old classic, Hella Apple Blossom Bitters is subtle yet complex with apples, cinnamon & chamomile nose with elderflower & baking spice on the palate. Ingredients include neutral grain alcohol, water, allspice, angelica root, black peppercorns, caraway, cinnamon sticks, cloves, chamomile, gentian root, rose hips, star anise, wormwood, and caramel syrup.
Make The Cocktail:
3. Spiced Apple Cider (chilled or warm)
If you prefer your cocktails a bit more cozy, consider a spiced apple cider cocktail served hot or chilled. Super Spice from the Portland Bitters Project is that warm and fuzzy feeling concentrated in a bottle. With the grounding presence of fenugreek, this bitter will bring any apple cider cocktail down to earth. Organic spirits and botanicals are paired with raw sugar to deliver pure flavor.
Make the Cocktail:
4. Fig, Cinnamon, and Thyme Spritz
For the trend seekers, figs are having a moment in the culinary scene. Mix it up with Fig and Cinnamon Mister Bitters featuring a mildly spiced blend of figs, cinnamon, gentian, and a range of spices. With a few drops of this elixir, you'll be a trendsetter before the holidays even arrive.
Make the Cocktail:
5. "Into the Woods" Gin and Tonic
For those already in the holiday spirit, put a little chill into your cocktail with Woodland Bitters from The Portland Bitters Project featuring wild-crafted Douglas Fir, enhanced with peppermint and bitter orange. Like sipping a hike, pair with gin and tonic with just a few drops.
Make the Cocktail: