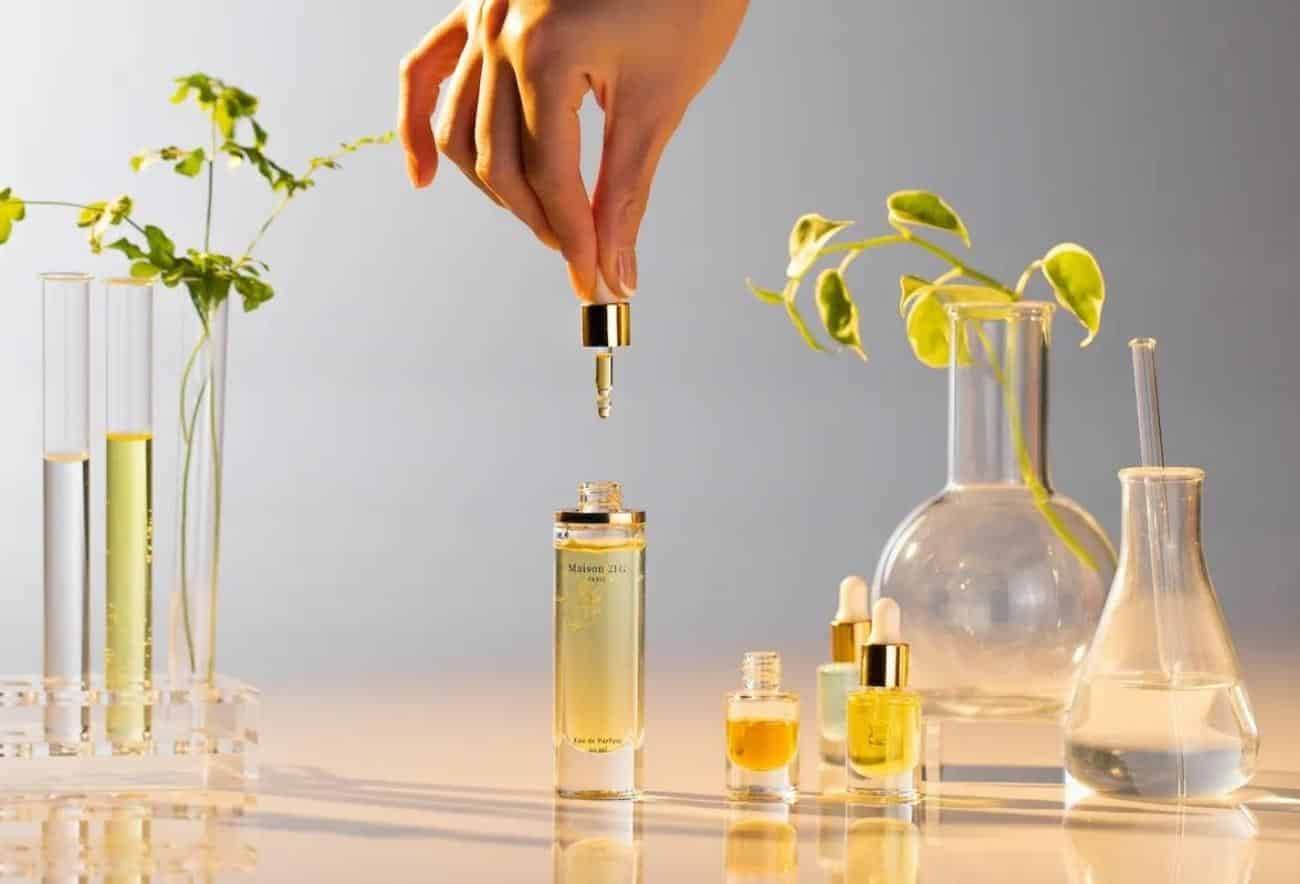 5 Custom Perfume Brands to Design Your Signature Scent
Scent is one of the most powerful sensory experiences. It can enhance your mood, evoke a memory, transport you, or simply seduce your date. If you have already exhausted the classic perfumes, and you are looking for a scent more unique than the on-trend favorites, it's time to design your own signature fragrance.
From woodsy to floral and fresh scents, it's important to understand the scent profile that is right for you before beginning your custom perfume journey. Discover these top custom fragrance brands to begin designing your personalized perfume.
1. Maison 21G Paris
Maison 21G Paris believes in making the noble French art of perfumery accessible to all, combining their expertise in scent design with your unique vision in every creation.
Their name is as inspiring as their story. Maison translates from French as 'home', and based on the theory that our soul weighs 21 grams, Maison 21G Paris promises to encapsulate the scent of your soul in a 21 grams bottle.
They welcome all to step inside their home of fine perfumes, where you have the power and freedom to craft a signature scent that reflects your own style, passions, and personality.
Founder Johanna Monange has 20 years of experience working with various luxury fragrances as a scent designer and a creative director in Paris, New York, Beijing, and Singapore. She has played a vital role in the creation of worldwide bestsellers, including La Vie est Belle by Lancôme, One Million by Paco Rabane, and Aqua di Gioia by Armani. With a great passion for both the power of scents and cultural diversity, Johanna aspires to find the right scent for each individual, uniquely suited to their personality.
All of their perfumes contain 21% perfume concentrate, one of the highest in the industry. Their scents are 100% cruelty-free, and without preservatives, GMOs, CMR substances, or phthalates.
To start creating your custom perfume, you can choose from three ways to create your own scent: based on your personality, favorite perfumes, or ingredients.
2. Olfactory New York City
Olfactory NYC's scents are curated by the world's top perfumers using the highest quality natural and sustainable ingredients. All custom fragrances are phthalate and paraben-free, vegan and cruelty-free, and have locally sourced packaging. Their perfumers have created an impressive list of luxury fragrances including Le Labo Santal 33, Yves Saint Laurent Black Opium, and Tom Ford Custom Leather.
Creating your custom perfume follows a three-step process. The first step includes receiving The Explorer Box featuring nine of Olfactory's core scents to choose your favorite base fragrance for customization.
Once you pick your favorite core scent, you'll receive the Tinkerer Box which includes six custom blends of that scent. The versions are created by adding various accords to the original scent, these accords will take the original core scent in different directions by embracing different facets of the fragrance and complementary notes.
Finally, you can write your feedback on the back of your box to determine the accord mixed in your favorite scent, then go to Olfactory's custom scent page and use the provided code to make your final fragrance.
3. Waft
With a passion for crafting custom perfume from the highest quality sustainable ingredients, Founder Valerie Boffy started Waft to bring back the craft of personally commissioned perfume and make it easily accessible to all. Waft takes a unique approach of combining personalized fragrances through layering to create infinite additional moods for any setting.
The online process to create your custom perfume is a journey in itself. It begins with an interactive quiz to uncover your taste and style including where and when you will be wearing your custom fragrance. Next, you choose your label design, name your personalized perfume, and include a message to be featured on the bottle.
Finally, to begin customizing your fragrance, you start by selecting your favorite perfume as a base for inspiration and then suggest three ingredients to help inspire the perfumer.
After some mindful meditation and algorithms, the website matches you with a perfumer and you are ready to check out with a custom trio of fragrances to layer, mix, and match.
4. Scent Crafters
Scent Crafters is a sister-run business, inspired by the aromatic flowers in Australia they discovered on their travels. Captivated by the combination of beautiful flowers and the mist of the ocean, they wanted to capture the fragrance to remind them of the trip of a lifetime.
Today, Scent Crafters prides itself in only utilizing three ingredients to avoid harmful chemicals and ensure quality. To begin the custom perfume process, you pick your favorite base scent.
Next, Scent Crafters provides note suggestions based on that scent and you can either take their suggestions or pick all the scent notes yourself. You can choose up to four different scents to make your final fragrance. Once you have chosen all of your scents, you can choose a name for your fragrance, a bottle style, and overcap to make your custom perfume uniquely you.
5. Alchemologie
Based in Brooklyn, Perfumer Julianne Zaleta offers bespoke perfume consultations where clients can create their own signature scent. Alchemologie (which means transforming raw materials into perfume) is dedicated to producing high-quality natural perfume, made in small batches using the finest grade all-natural ingredients.
Organics are used whenever possible with a focus on sustainability. The packaging is recyclable, and they never test on animals.
You can also find one-of-a-kind colognes in vintage bottles, as well as extracts, tinctures, hydrosols & herbal remedies from Alchemologie on their Etsy page.